WHO SAID PHYSICS WAS BORING?
This is probably the most exciting example of physics which can be seen, heard and understood in your home. Just plug it in (no batteries required) and watch the kids interact with their plasma ball lamp. They will place their finger or hand on the globe and draw the light toward them. If it weren't science, it would be magic.
FEATURES
Powered by USB Plug in or Battery:If you prefer making this plasma ball as a decorative lamp, you can use the USB power cable.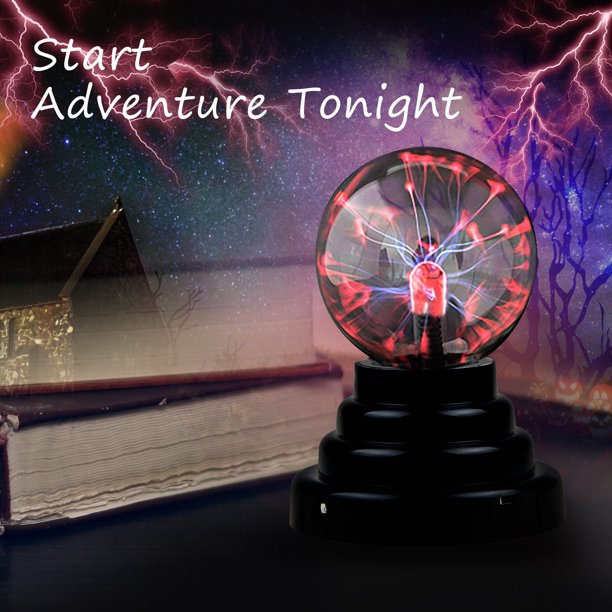 Made of Premium Material, Easy to Use, Super Safe:The globe of the lamp is made of heavy duty plastic (not glass, make it safe for kids). It is easy to use by plugging in the power cable or install batteries.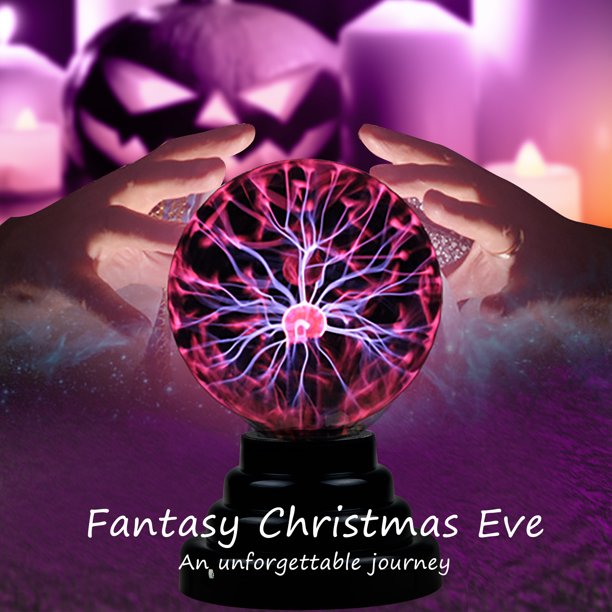 RETRO FUN - Education and Science Plasma balls can inspire children's interest in science. It can generate colorful streams of electricity dance across the surface of whole globe like atmosphere, perfectly demonstrating physics science. Place a plasma ball on the desk and add more fun to kid's life.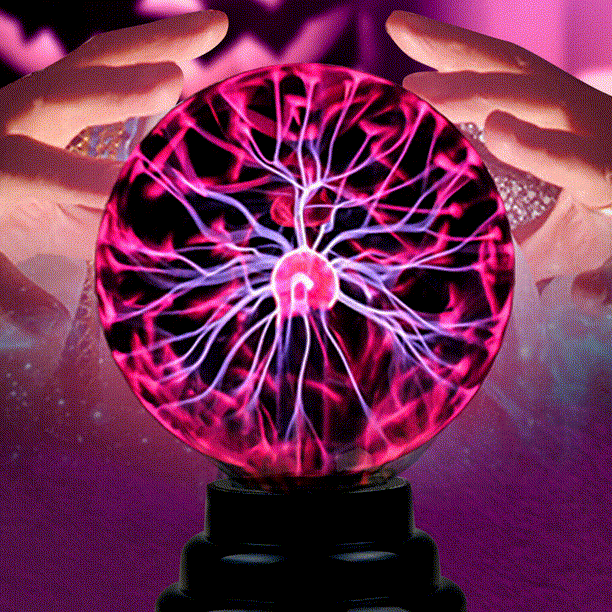 STUNNING, EXCITING AND THE CENTER OF ANY PARTY - Whether you're entertaining guests at home, having a kids' party, making an engagement or a wedding party… you'll love the stunning lighting effect of this lamp. It will set the mood at any event. There are 2 possible modes, the plasma sphere ball is touch and sound sensitive.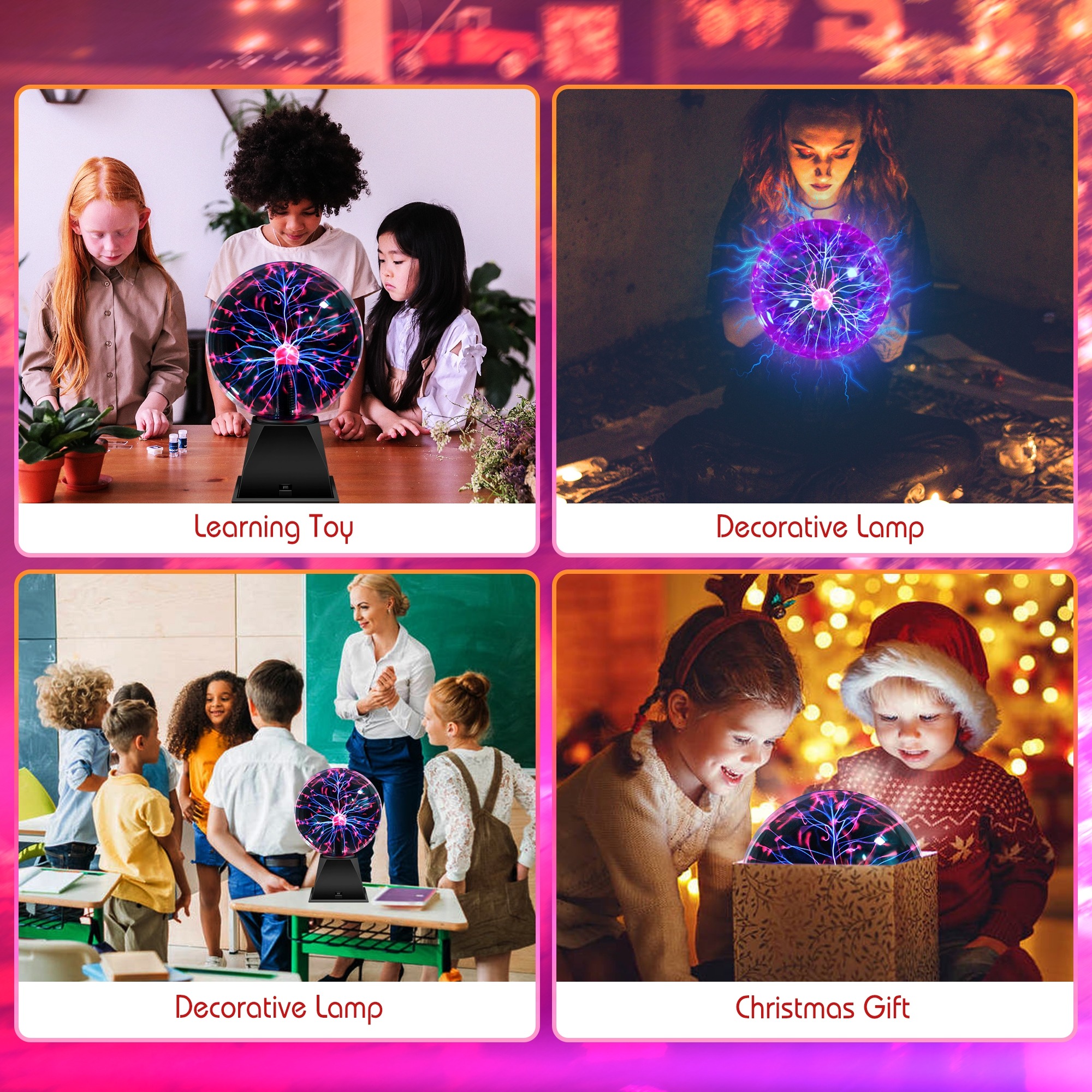 A UNIQUE GIFT - A plasma ball for kids and adults! The lucky recipient will remember you every time they get the urge to play with their plasma dome, and they will want to play because this interactive light show is addictive. Made of high strength, extra strong glass it's not unbreakable but it's not too delicate either.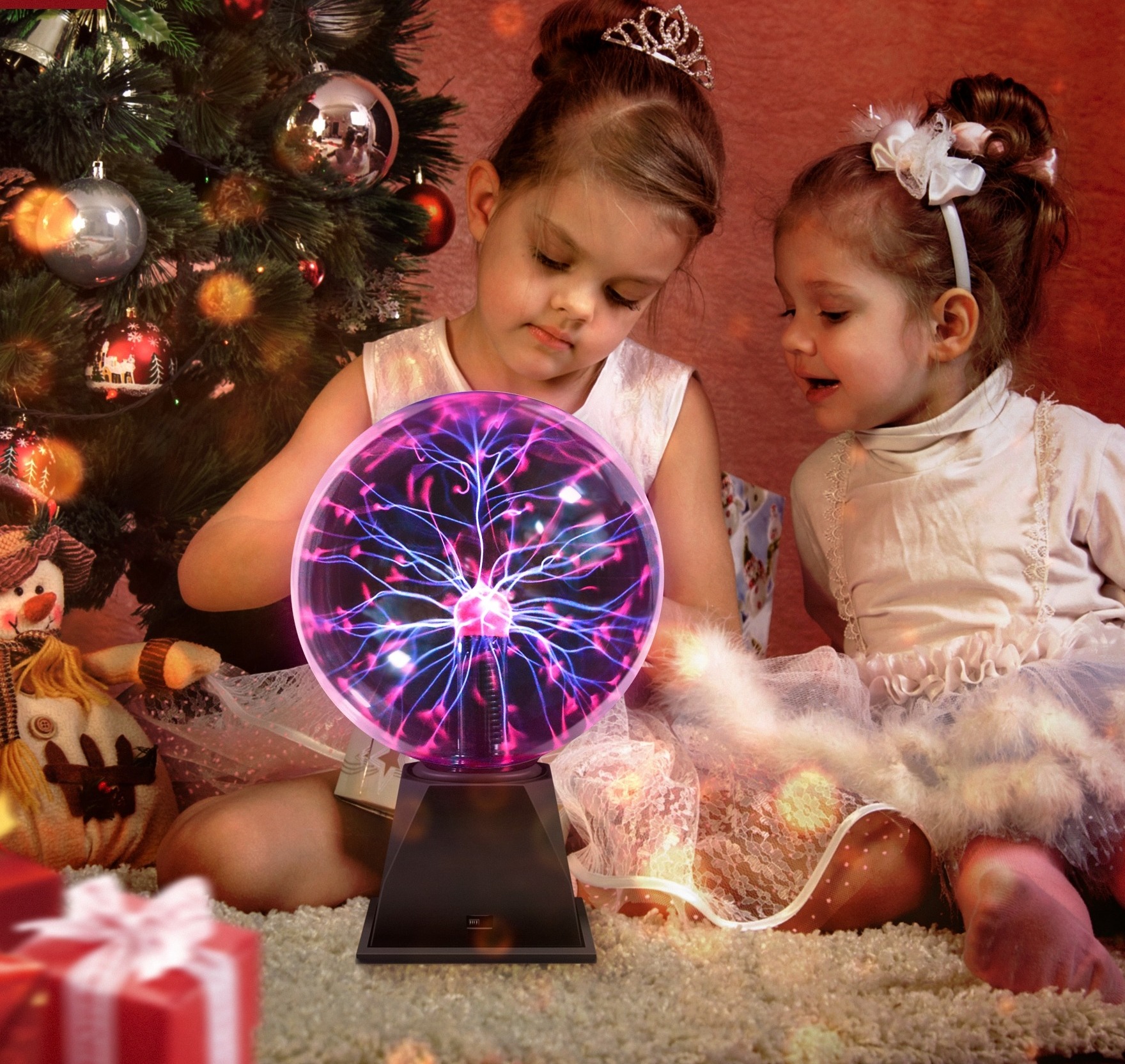 SPECIFICATIONS
Material: Soda-lime glass

EASY TO USE: 3" is battery and USB dual use, 4", 5", 6" configuration plugs
🎁PACKAGE INCLUDED: