When the sun shines on the suncatchers.
My room is full of a beautiful rainbow.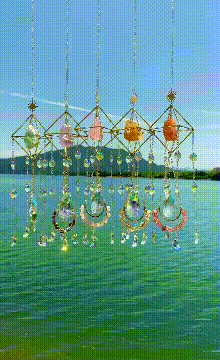 You will surprisingly find an easy method that keeping you in a cheerful mood by seeing these flecks of light and rainbow around you once you wake up in the morning!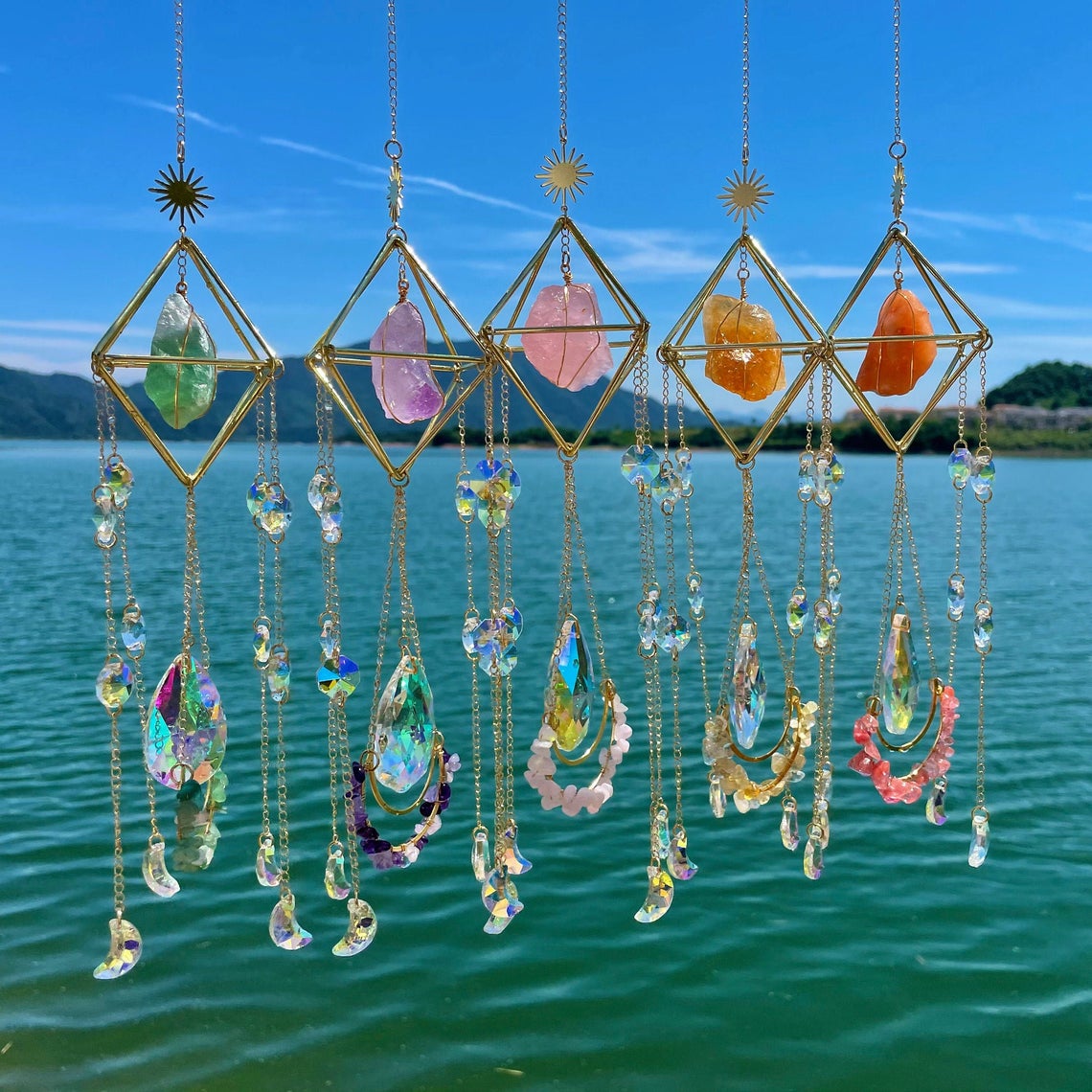 These beautiful and sparkling crystal hangings are handmade by myself and I hope they light up your day!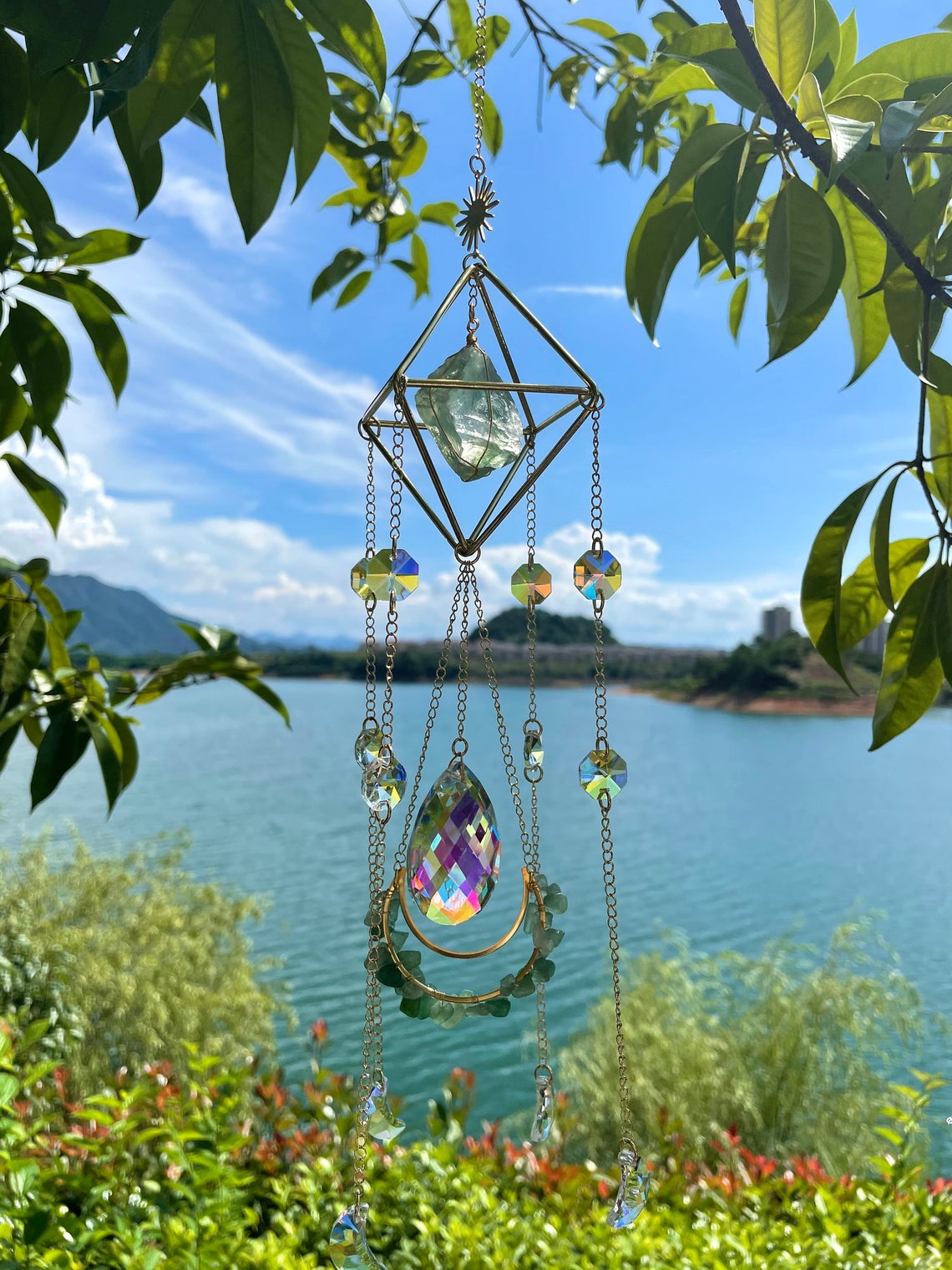 This aurora crystal hanger reflects more colorful light when the sunlight goes through. On a cloudy day, it looks still colorful compared with a white crystal hanger!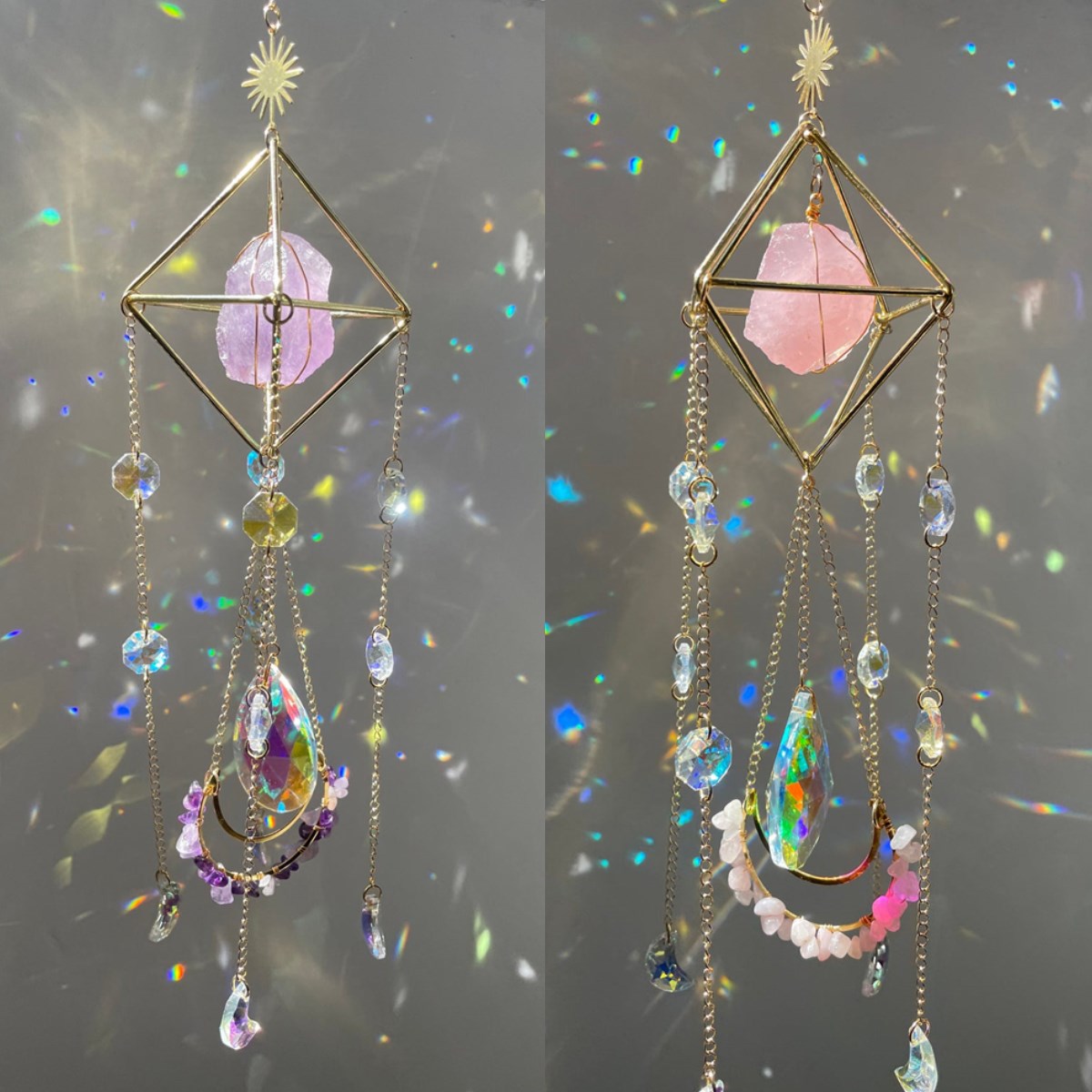 crystal: 50mm ellipse aurora crystal; moon-shaped aurora crystal; pink/purple/yellow crystal
wire: 22cm chain.