Among the smallest of birds, the hummingbird is definitely a fan favorite. With our Hummingbird Feeder, you can easily attract those iridescent hummingbirds to your yard. It's the classic design that you know and will love to see playing in your garden. This is a lovely 16-ounce Hanging feeder with three ports. Easy to clean and just hang anywhere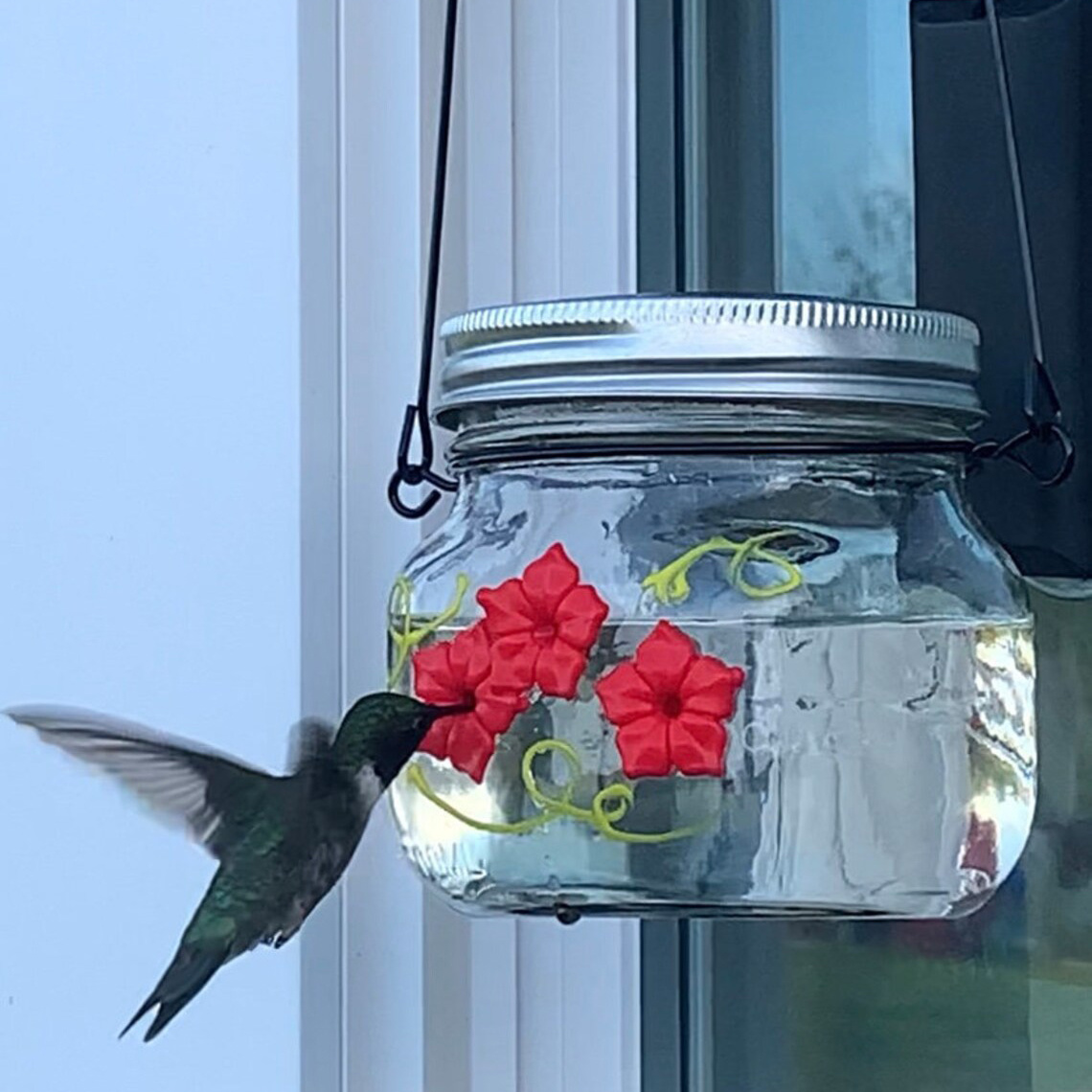 This Hummingbird Feeder Bottle has a wide-mouth opening that allows for easy filling and cleaning.It has a built-in bee guard that helps to keep insects out.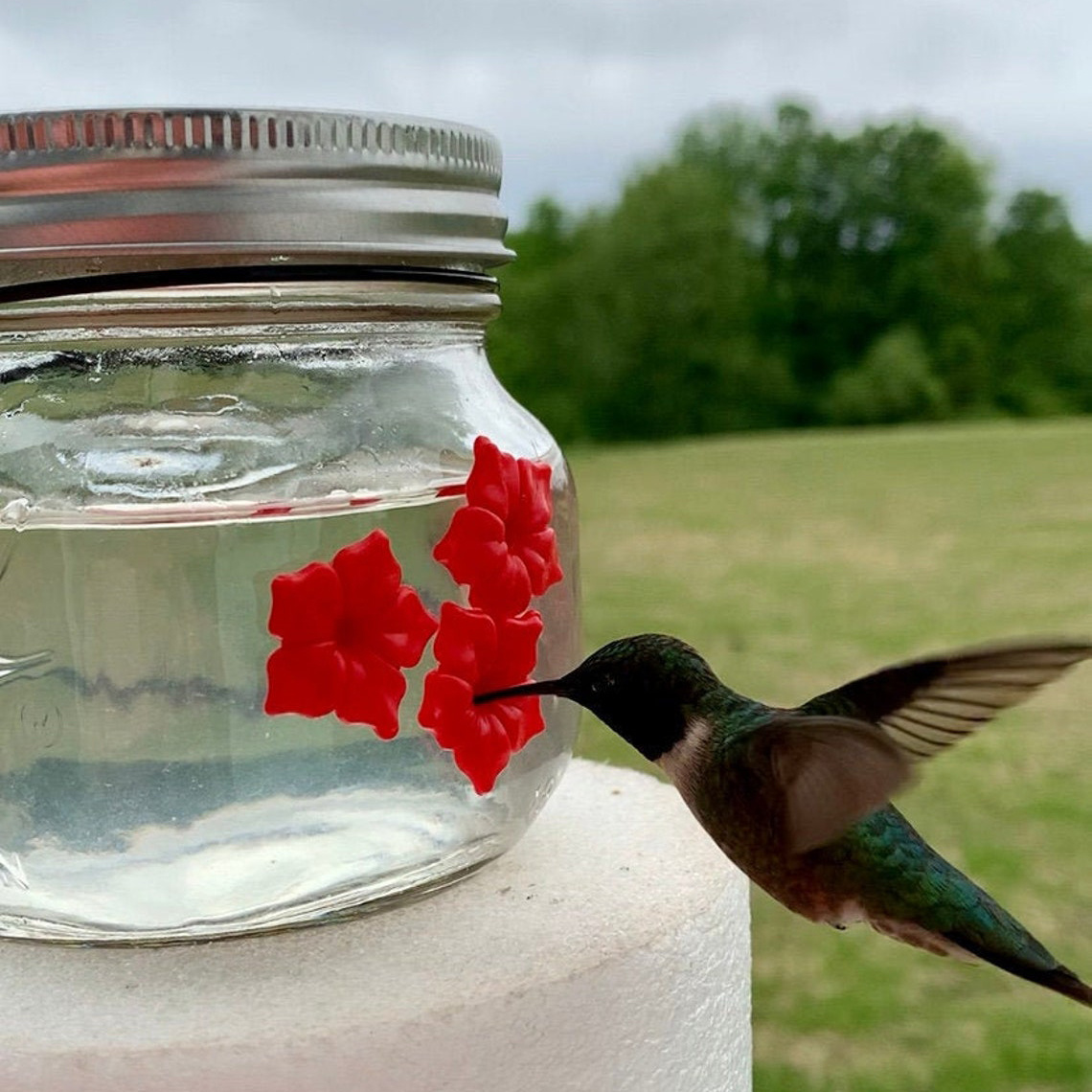 With this Hummingbird Feeder Bottle, you can attract birds such as jays, robins, sparrows, tits, and many other birds. The feeder is not only a great gift for backyard bird lovers but also a unique gift for parents and children who love watching birds.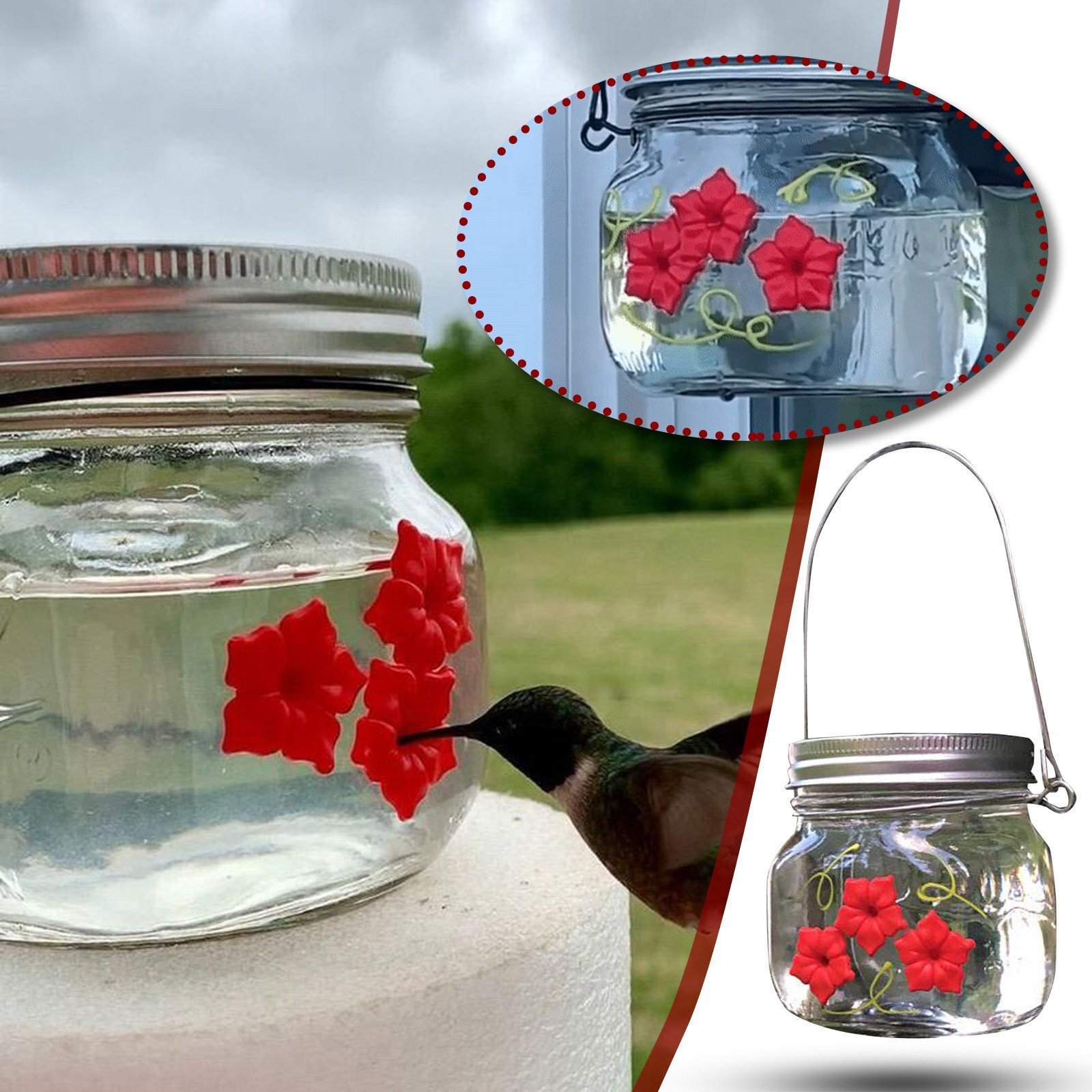 If you don't know what to put in the bottle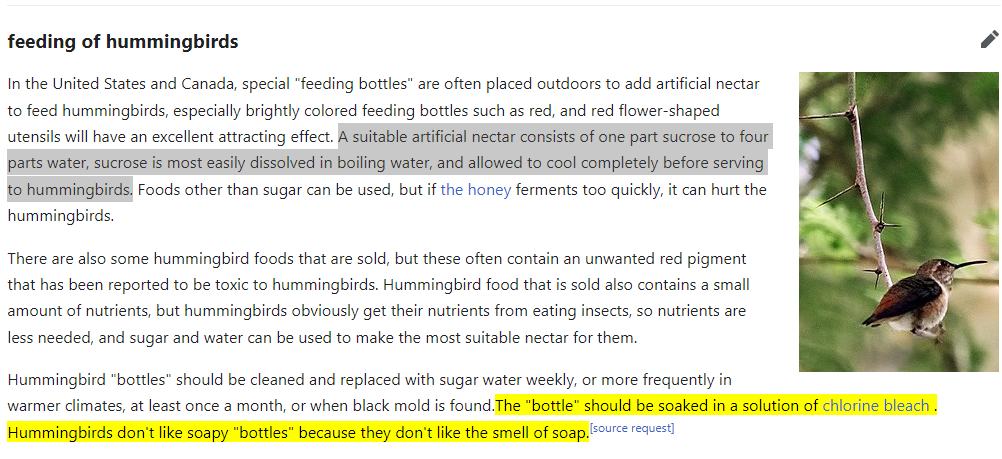 Specification
100% new design and high quality
Made of environmentally material, it is safe and non-toxic and can be used safely by birds
Flower outlet, beautiful optical, suitable for hummingbirds to eat
The removable device is easy to assemble, easy to clean, and dry
Attached to the hook, can be hung in both the garden, indoors and outdoors, etc. Convenient for birds to eat
Capacity: 475 ml approx
Size: 11 x 11 x 10cm
Shipping
After the order has been paid, the warehouse needs 1-3 days to process your order. You will receive a notification once your order has been shipped.
Normally we ship by standard express, it takes 7-15 business days.
In most cases, the package will be delivered within the estimated time of arrival. However, the actual delivery date may be affected by flight arrangements, weather conditions and other external factors. Please refer to the tracking information for the most accurate delivery date.