Handle with care, do not wake up the vicious dog!

Explanation of play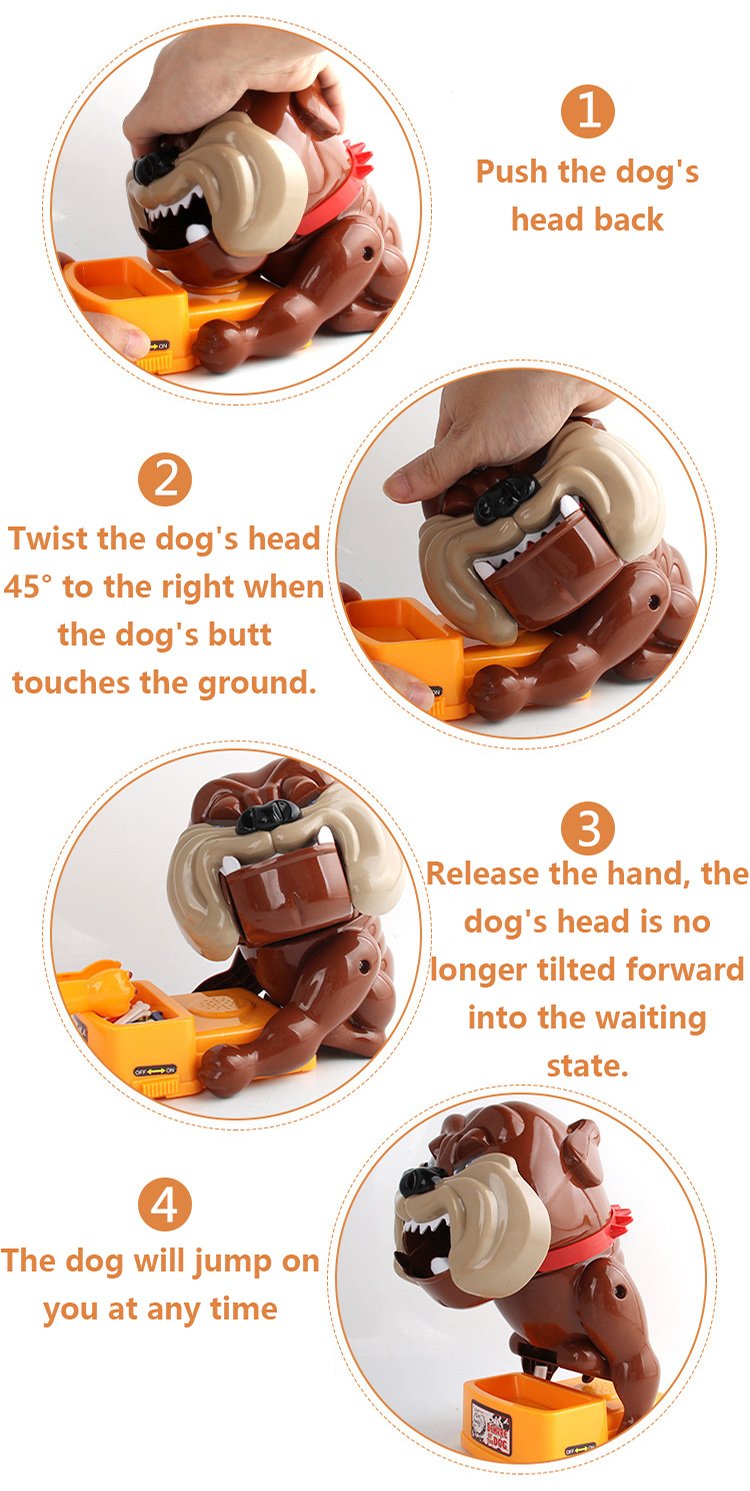 FEATURES
Players use a cat's paw to try and steal the most bones without waking the angry pooch.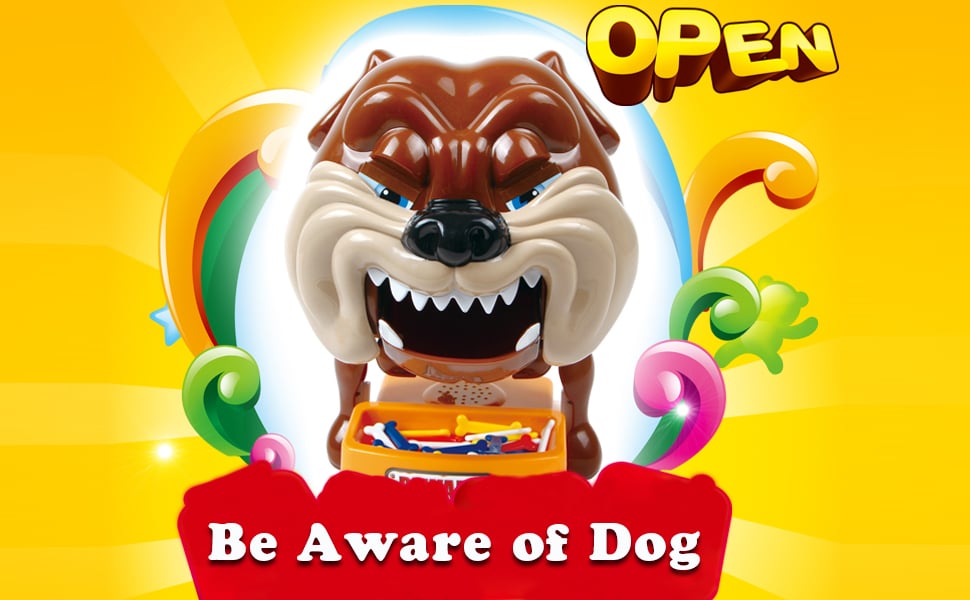 The angry bulldog will jump up spontaneously and bark fiercely if you wake him up. Mixed the cards together, put into the bowl in front of the dog, players choose one card and need to use a clamp to take out the corresponding bones from the dog bowl, the dog would be biting you and barks at you, can also hear the dog barking, very exciting and funny. Don't Wake The Dog Board Game. Shhhh..Don't wake the dog! the dog is asleep so don't wake him up!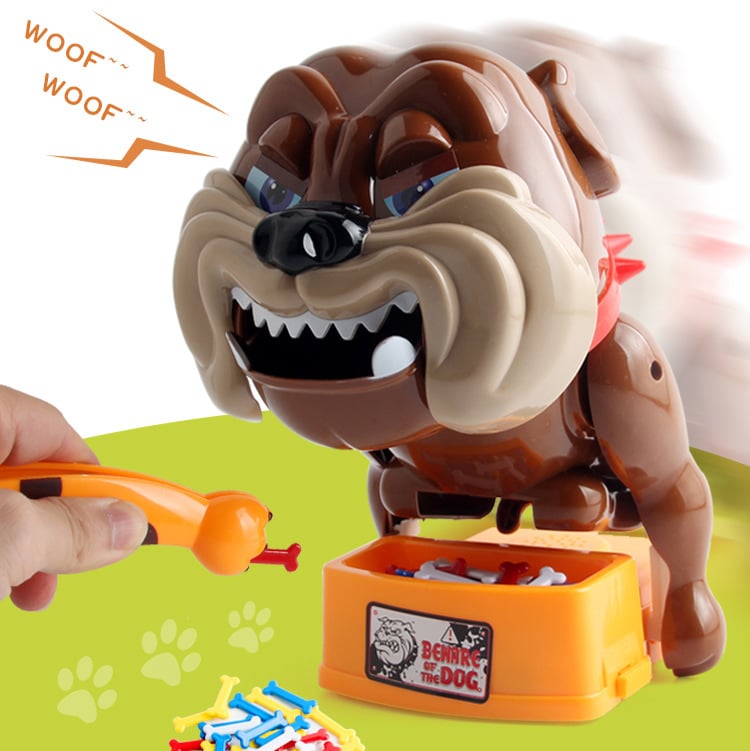 Made of non-toxic high-quality ABS plastic to allows children to play safely.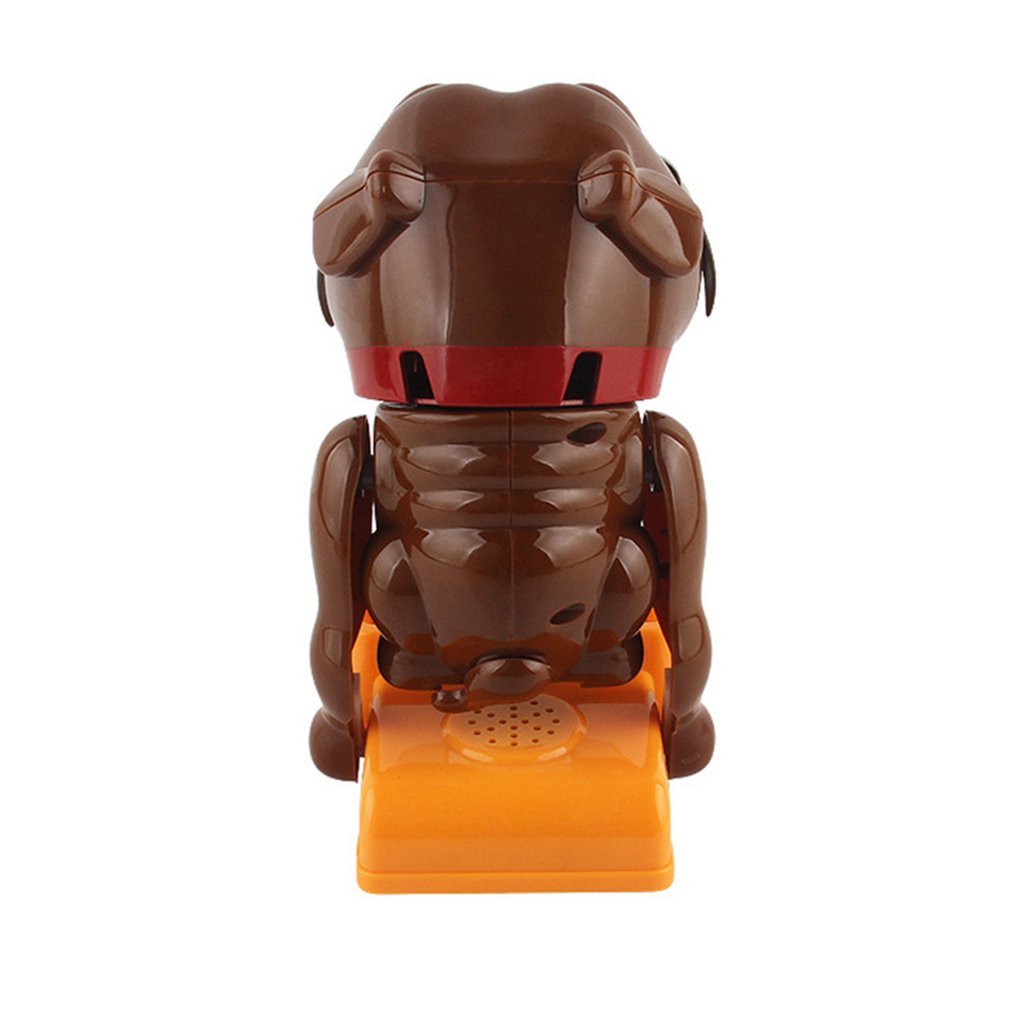 SPECIFICATIONS
Material: ABS Plastic
Battery: Requires 3 'AAA' batteries (not included)
Size: 7"*4.8"*3"
Package Include:
Beware of Vicious Dog Toy
1x One bulldog (not included batteries)+1x 24 different colors of bones+1x Cat toenail clipper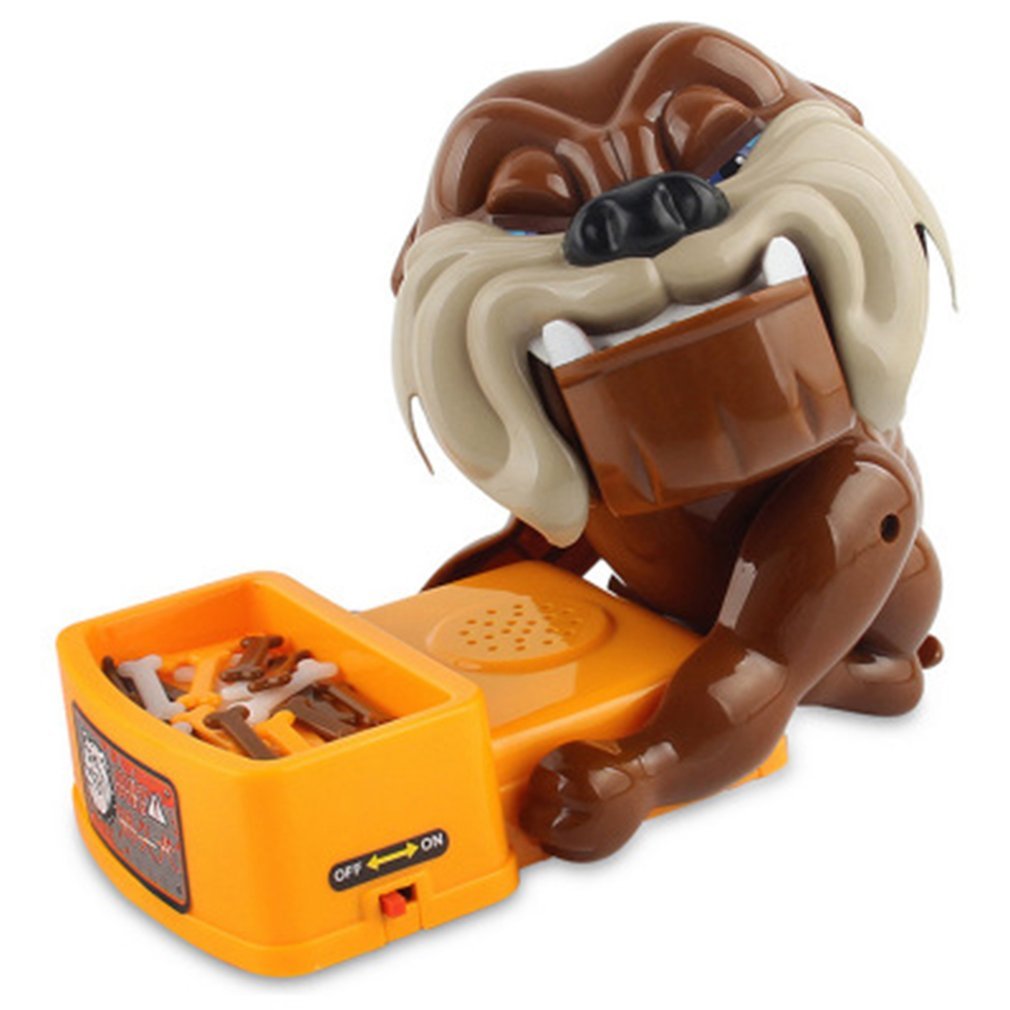 Beware of Vicious Dog Toy With Toy Card
1x One bulldog (not included batteries)+1x 24 different colors of bones+1x Cat toenail clipper+1x 12 cards