😆Exfoliating Glove- 😁The very best natural exfoliating glove. 👏
You'll be starting to get used to compliments on how great your skin looks after using exfoliating glove once! the deep fibers scrub clear the pains of the previous day, leaving your skin noticeably smoother, healthier, feeling fresh & looking more radiant than it has in years.
🍎Product Features 🍎
Powerful Cleansing: Made with a special Korean exfoliating fabric, this product effectively removes dirt and impurities, leaving your skin clean and refreshed.
Time and Effort Saving: With a gentle scrub, it quickly eliminates dirt, saving you time and effort.
Gentle and Skin-friendly: The soft and gentle texture ensures a comfortable experience without irritating or damaging your skin.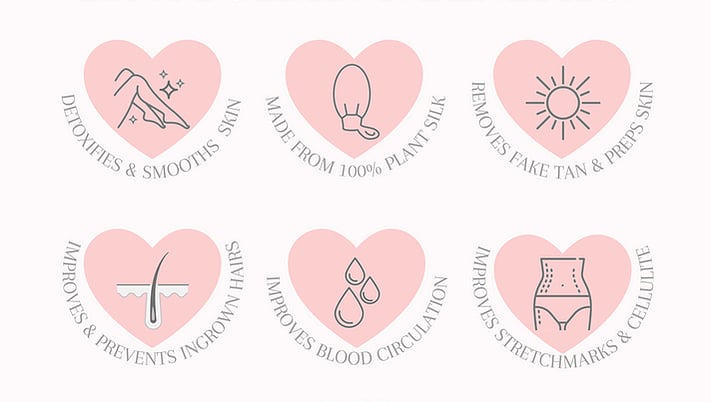 🌞What is exfoliating glove? 🌞
To bring you the joy of a clean body and a refreshing shower, we present this exfoliating towel. Made with a popular Korean fabric, it features a special textured surface that effectively removes dirt and grime from your skin. With just a gentle scrub, you'll be amazed to see dust and impurities clump up and wash away. Our exfoliating towel ensures a thorough cleansing of your skin during your shower and provides a soothing massage experience. Its soft and gentle texture ensures it won't irritate or harm your skin, making your bathing experience even more enjoyable and relaxing.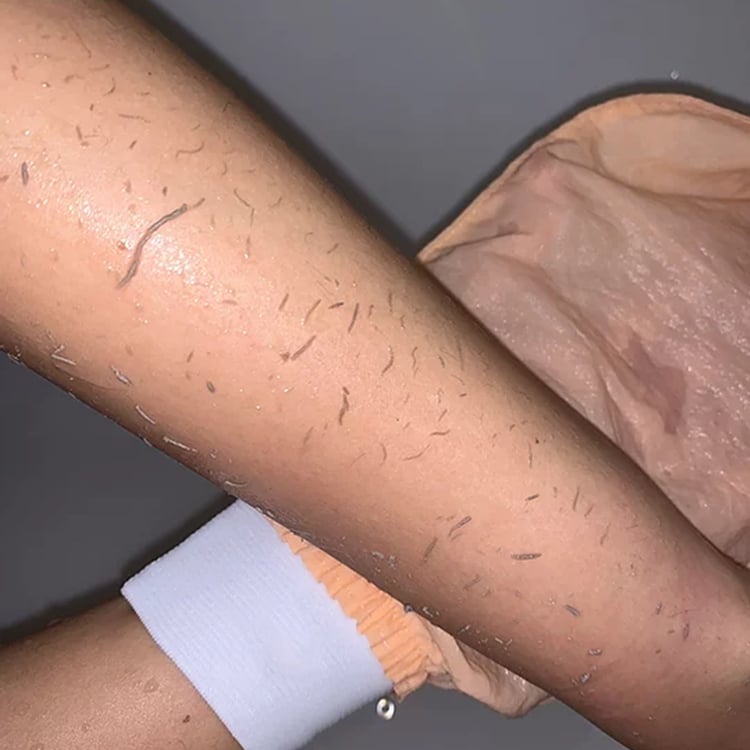 🦵What it Does 🦵:
Forget all those harmful and less effective chemical wraps, pastes and fake muds. Discover the vibrant healthy glow of your skin the natural way. These gloves are far superior to your typical exfoliating gloves, the glove delivers powerful full body exfoliation to uncover healthier-looking, more radiant, and noticeably younger skin for an immediate smoothness and glow.
The glove's unique crepe fabric quickly and gently gets rid of surface layer dead skin, impurities, toxins and excess oil so necessary for healthy vibrant skin. The energetic massage will leave your skin rejuvenated and refreshed.
An essential part of our Moroccan skincare routine it essential to exfoliate at least twice per month. These gloves are inexpensive and will last for many, many sessions.

Material: 100% Viscose Crepe 👍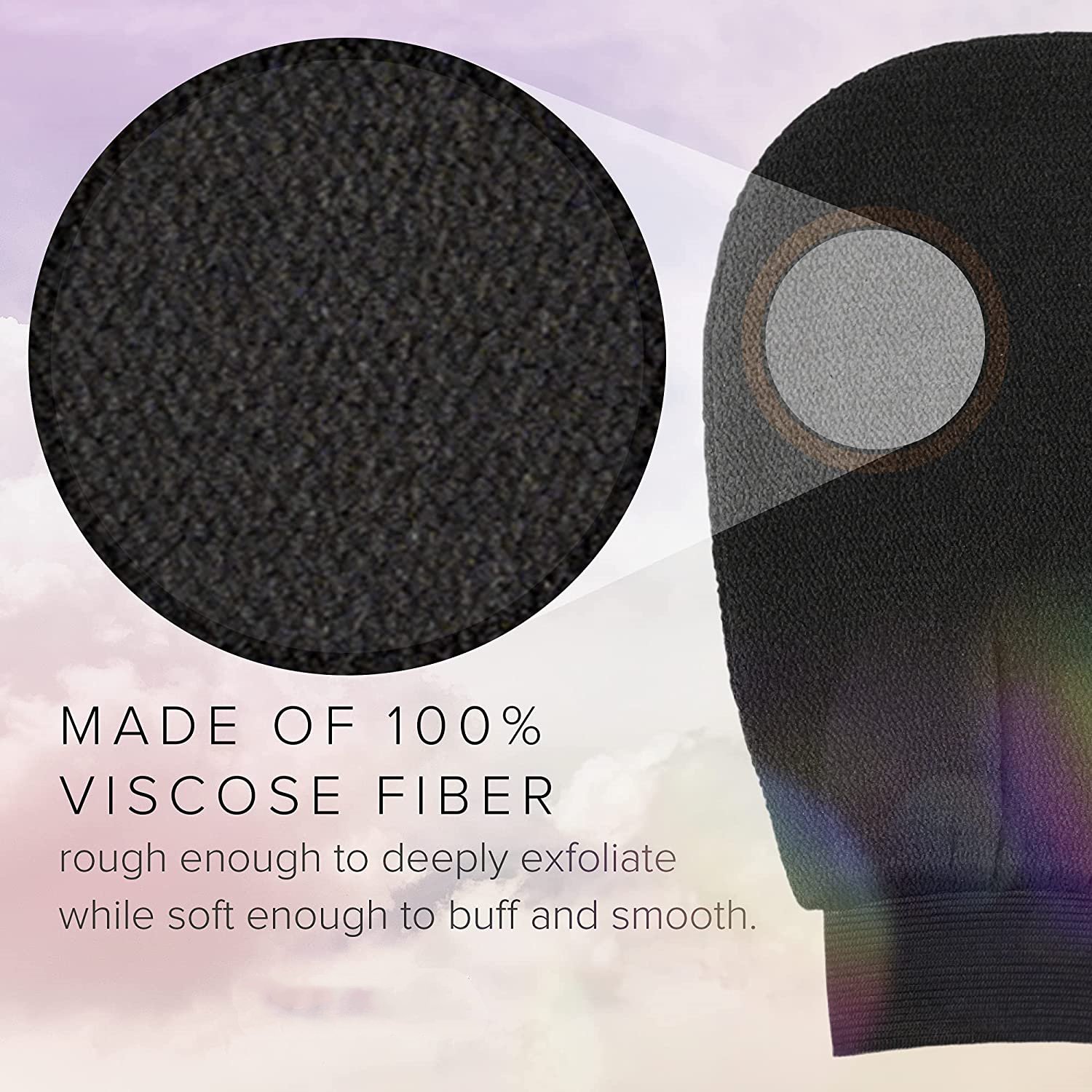 😮Features 😮
1.When bathing, first shower with warm water for a few minutes, then put the product on your hand, add appropriate amount of shower gel to wipe all parts of the body, and play the role of strong decontamination cleaning and massage.
2. You can also let the body use foaming and soaking the body lotion, soften the body skin first, then wash the foam and then use this bathing glove to rub the body. The effect will be better, and the strips will fall off and wash. After the whole body is relaxed!
3.The glove should only be used on wet skin,not under a stream of water.
4.When gloves are first used, they shrink a little, and then they don't.
🤗Note: Please use clean, hang dry in a cool ventilated place. Can prolong the service life.