Drive Safely Without Taking Your Eyes Off The Track.
The Only Support That Does Not Fall Down,Does Not Obstruct The Vision Or The Air Outlet.
This support will be your best friend on a daily basis, it doesn't come off, doesn't leave your cell phone wobbly, doesn't interfere with your vision and is still fully articulated and swivels 360 degrees! Navigating through unfamiliar locations will never be a problem again!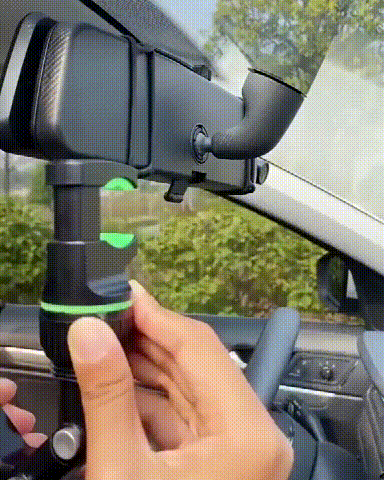 Advantage
✔️ Your GPS always in the field of vision
✔️ Functional in all vehicles with a central rear view mirror
✔️ Supports the weight of all mobile devices
✔️ Does not damage your car or your mobile phone
✔️ Does not cover the air outlet.
✔️ Compatible with all phone sizes (5 to 10 cm wide)
✔️ Sturdy and ultra-durable ABS plastic
✔️ Sturdy clip holds securely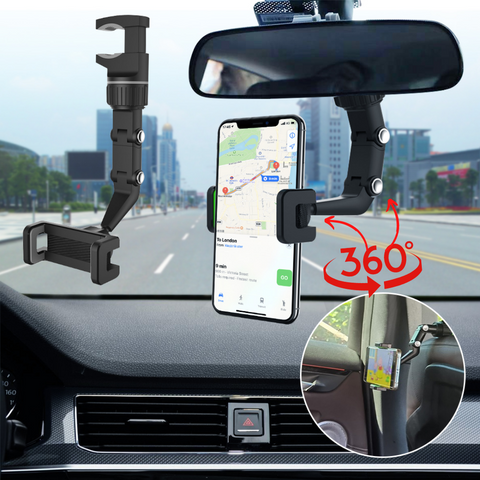 FEATURE
Easy to use and install, no tools needed.

Multiple uses-Can be placed in the back seat, on a table, in a closet or wherever you need your cell phone.

It is safe, very fixed and stable, being completely resistant to high vibrations , such as driving on turbulent streets or speed bumps... rest assured, your cell phone will not fall!
Perfect to be used by musicians as well, our stand is totally multifunctional!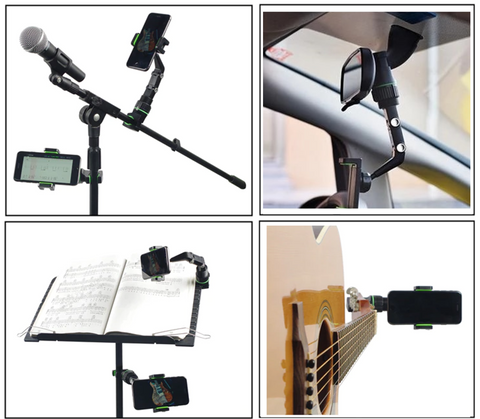 SPECIFICATIONS