🧑‍🚀The starry sky projection galaxy lights create a wonderful starry atmosphere and help stimulate children's curiosity, imagination and creativity. It is also very suitable as a star projector, a romantic mood lamp, a night light or a bedside lamp for interior decoration.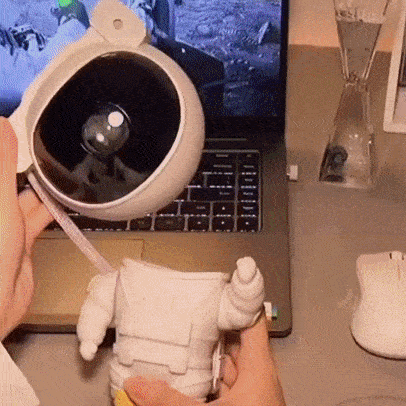 🧑‍🚀Astronaut Projection Lamp: The combination of nebula and starlight can be played alone or in combination, and the effect of nebula flow creates a relaxing environment. It can be used as a projection lamp with exquisite appearance or a high-end ornament. It is also a perfect choice for collectors.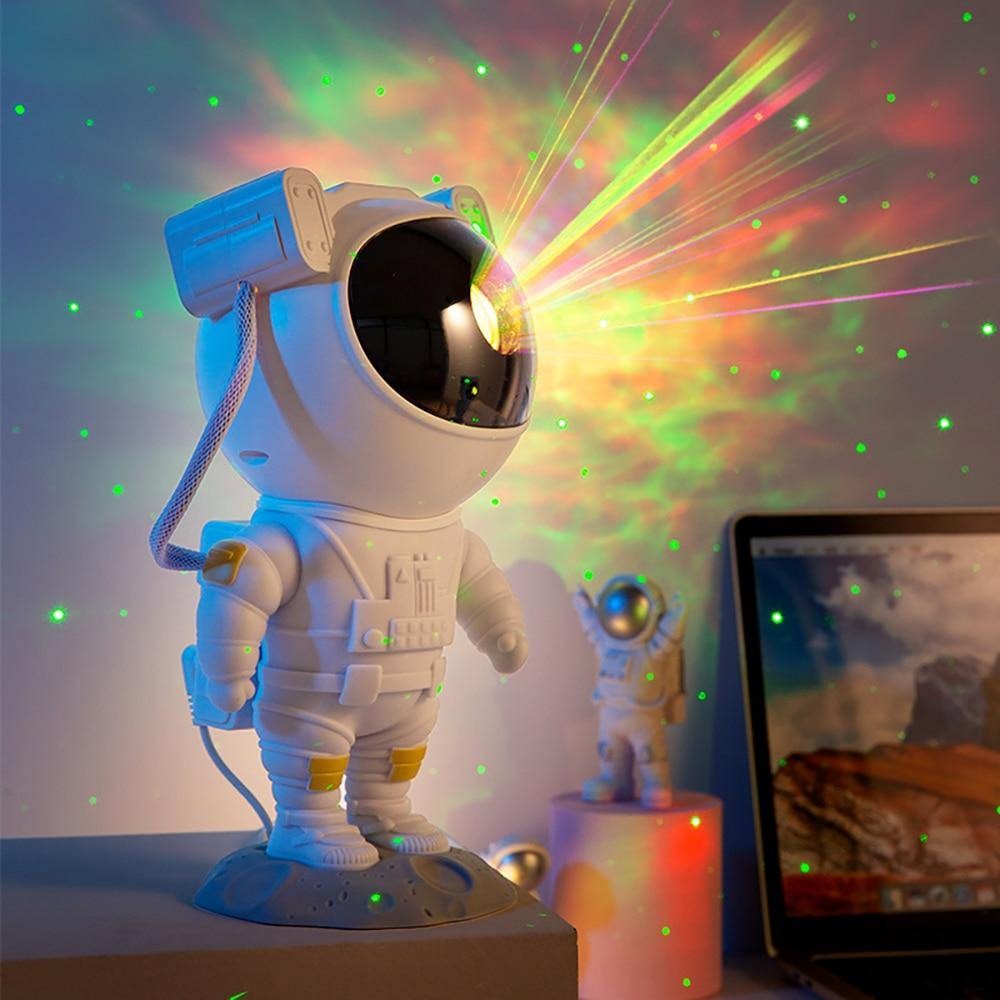 🧑‍🚀Remote Control and Timer: The astronaut starry sky projection lamp with remote control can control the on/off of the modes of nebula and starlight. You can adjust the brightness, change the light mode, and it can display a variety of nebula effects. And you can also adjust the speed and brightness of the nebula. Two timing modes: about 40min and about 90min, automatic shutdown, you can easily access these settings without getting up.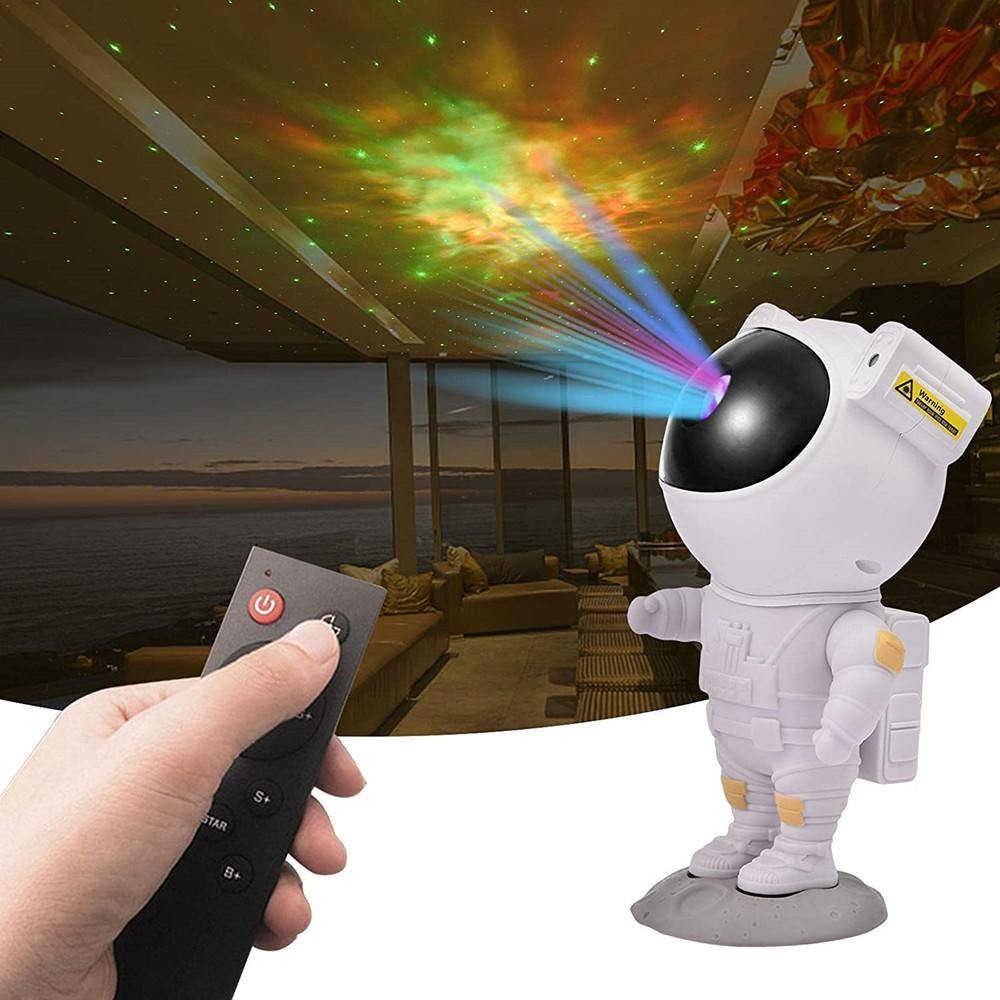 🧑‍🚀Easy to Use: The head of the astronaut projection lamp can be moved and disassembled, and the starry sky and nebula lights can be projected at any angle at will, providing a wonderful and dreamy environment for your monotonous bedroom or game room.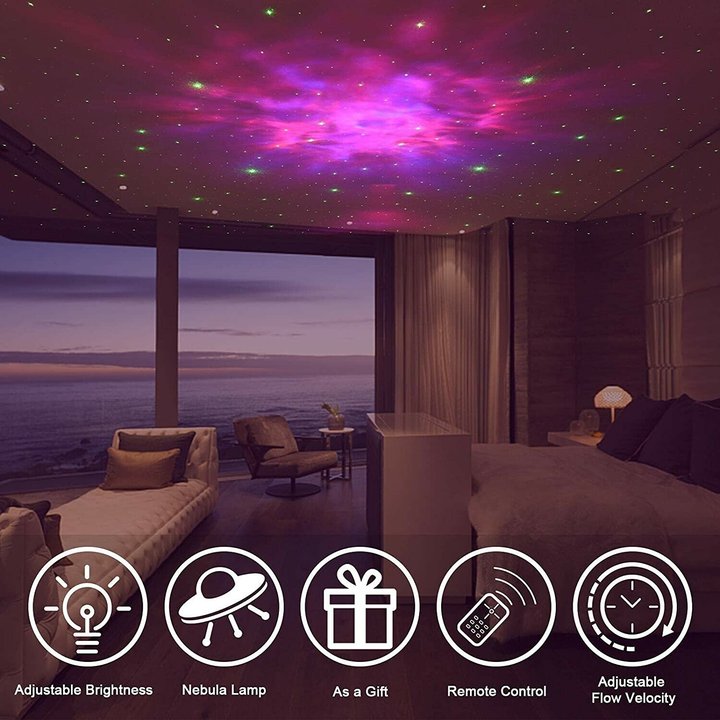 🧑‍🚀Best Gift: Astronaut projection lights are suitable for birthdays, parties, weddings, room decorations, children's day, Christmas, and anniversary gifts.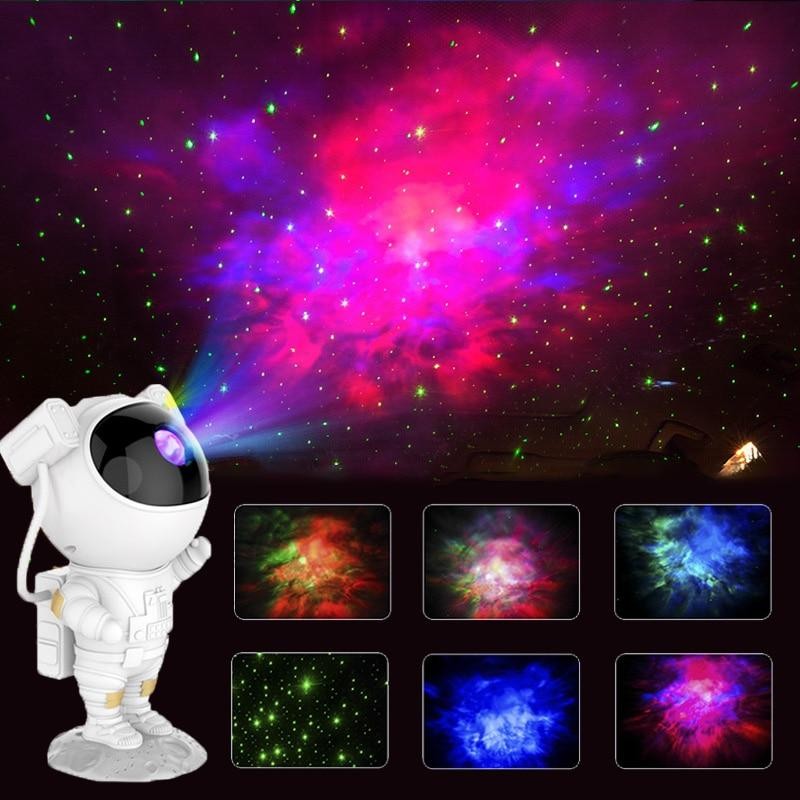 Specifications:
Material:ABS+PVC
Size: 9*4.2*4.5in