The newest members of these "ancient mysteries" attract fans from this world and beyond. These alien creatures are not only designed for outdoor gardens, terraces, swimming pools or home use. Everyone has been specially hand-made to reflect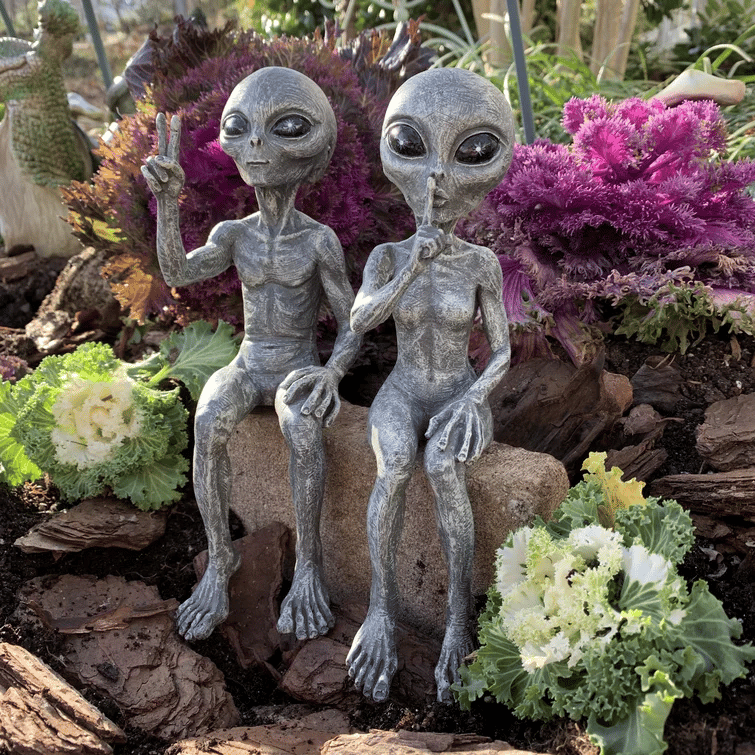 The realistic appearance of these animals that pierce the eye of the world's space.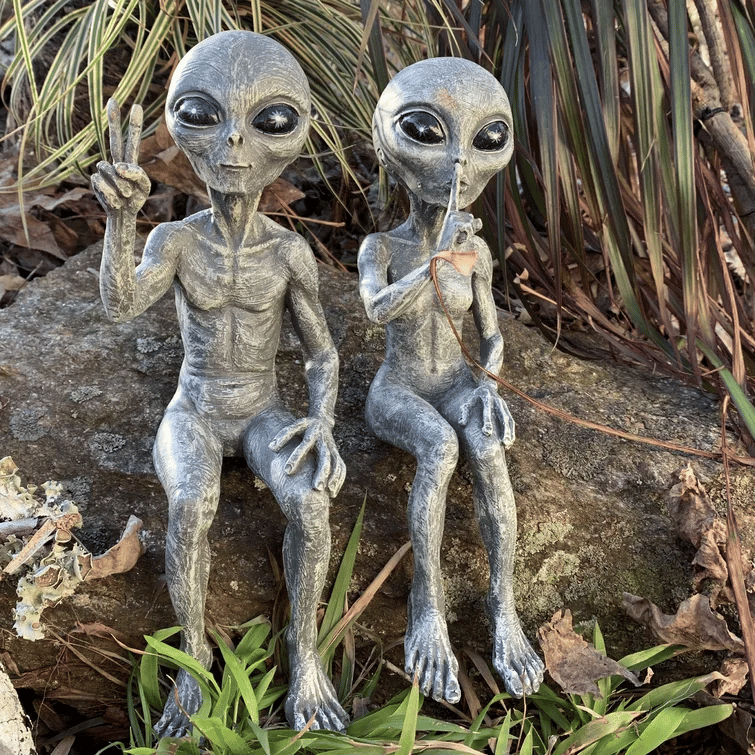 We knows that if they spent thousands of years looking down at us humans and even learned one or two things, they would have a sense of humor. So, everyone responds to us with a fun gesture, their insteps are relaxed, their lazy postures are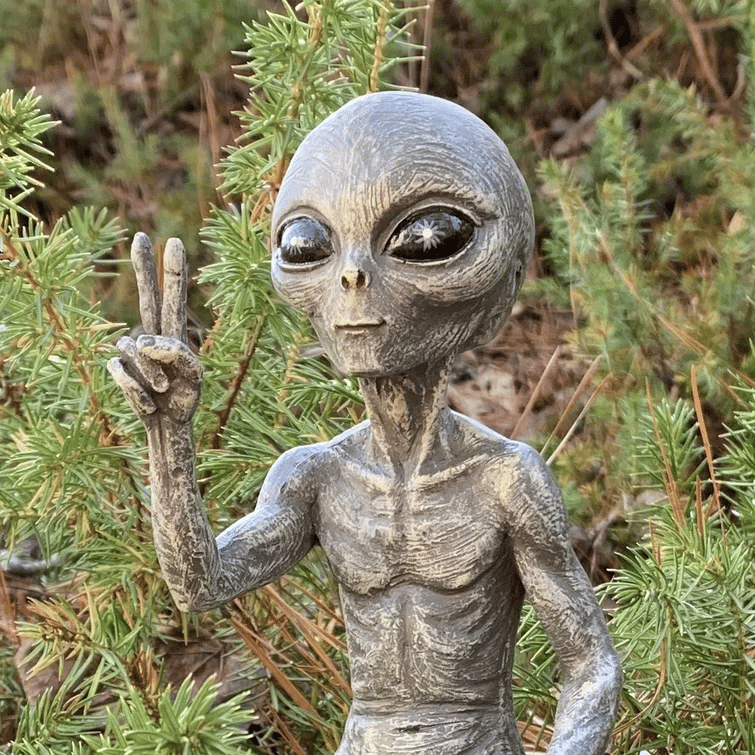 Relaxed, and they live a good life on earth.
This heavenly couple will bring a little humor to "your universe" while relaxing on the earth through their fun gestures-"peace sign" and "finger-mouth".
The sturdy flat-bottom design is easy and stable to place, which is very suitable for indoor or outdoor use.
It is made of resin and then treated with UV protectant to extend its life
Specification:
Material: Resin
Size: 5.9"H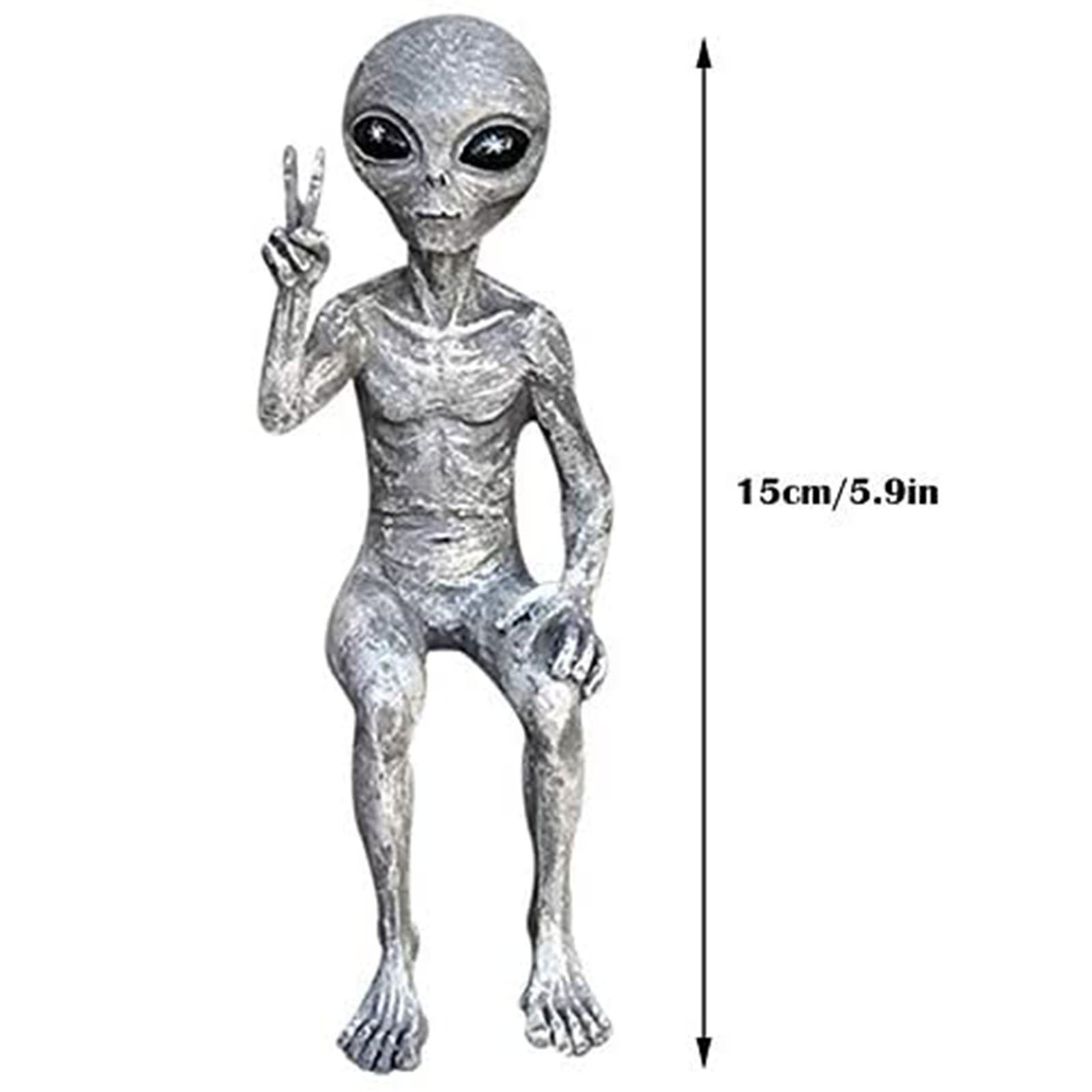 Included: