Creates fun, twisty braids in seconds!!
🔥AUTOMATIC HAIR BRAIDER KIT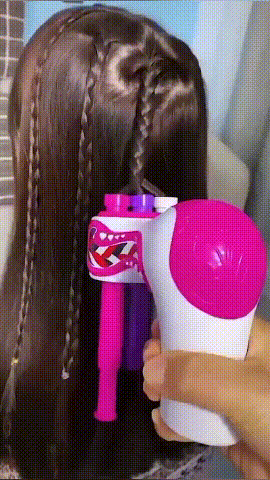 🔥ELCTRIC HAIR ARRANGER
🔥DIAMOND HAIR SPARKLE STAPPLER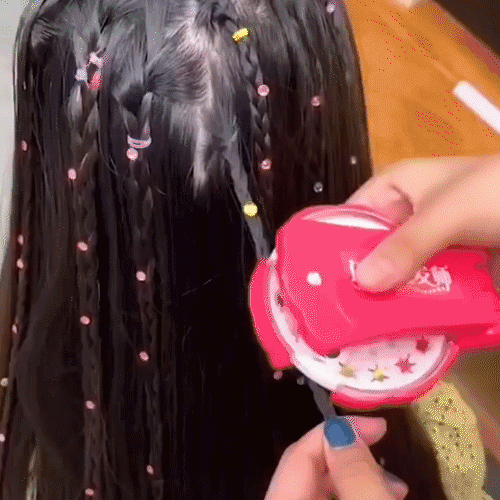 🥰
【Instantly Fun Hairstyling】

Creating ever-changing and fashionable hairstyles in 5 minutes, it will let children become fashionable and dazzling princesses. This Quick Hair Twist Tool makes it easier than ever to create trendy styles at home.
🥰

【Ergonomic Design, Comfortable grip】

High-definition transparent shield, you can clearly and intuitively see the braiding process, simply adjust the thickness of the winding of the colored thread. The ergonomic design is comfortable to the touch, and it fits the contour of the hand, not tired for a long time.
🥰

【

Creative Feature】

This braiding device has a hidden safety switch, it must be covered with a transparent safety shield to start the braiding device in order to ensure you use it more safely.
🎀 AUTOMATIC HAIR BRAIDER KIT:
👧Only 6 simple steps: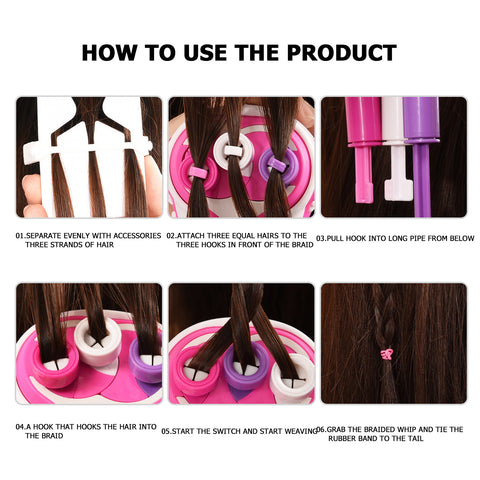 Evenly separate with accessories, three strands of hair;
Fix three equal hairs on the three hooks in front of the braid;
Pull the hook into the long tube from below;
The hook hair hook into the braid;
Starts the switch, start Braid;
Grab the braided whip and tie the rubber band to the tail just fine.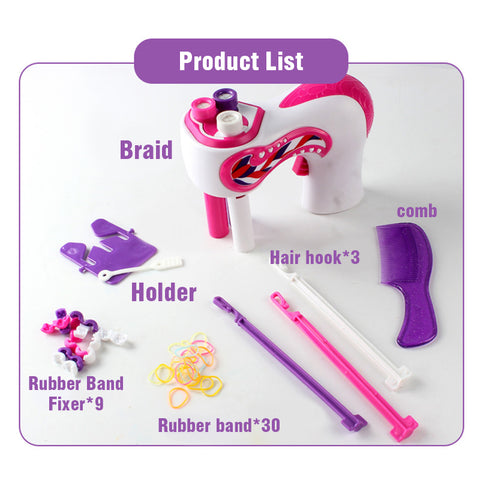 🎀 ELCTRIC HAIR ARRANGER:
👧Only 4 simple steps:
Open the transparent lid

Install the colored line and adjust it to the correct position

Hook the hair with the hair curler and pass the hair through the braid

Gently press the switch to start the fashion journey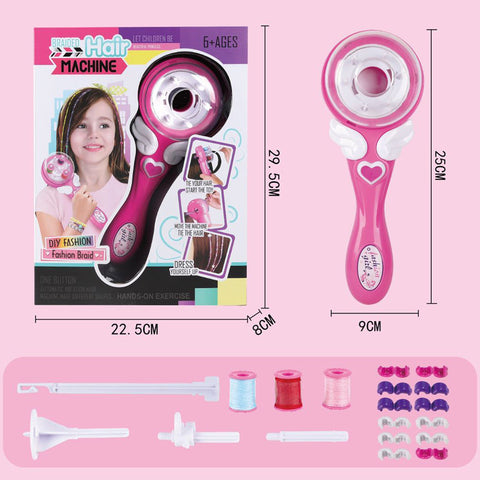 🎀DIAMOND HAIR SPARKLE STAPPLER
👧Totally safe and easy to use
Blinging your hair, fashions or accessories!

Stay on all day until you easily comb them out or peel them off!

The adhesive works with all hair types and sticks to most materials!

Once the bling is in your hair or added to your fashions, you will want to sparkle everything, everywhere!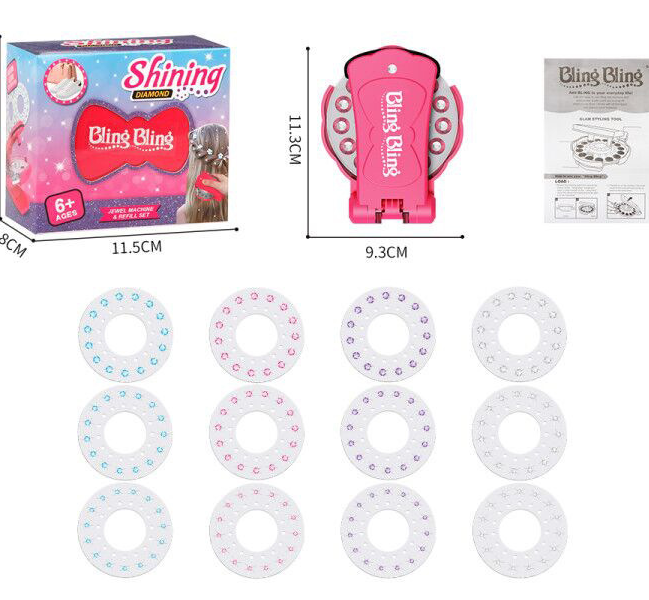 🥰

【Exquisite Gift】

This is the best gift for children. You can give it to your daughter as Christmas gifts, Thanksgiving gifts, New Year gifts, birthday gifts. It creates own hair style specially for girls. This is a nice cosplay party supplies.
Please note: This Hair Braider needs AA battery*2 (Not included in the packing list, it is for transportation safety, please understand).
💡 Tips: Our data shows that more than 92% of customers choose to buy DIY Automatic Hair Braider Kits for their girls.
Thank you for stopping by, and if you have any questions, don't hesitate to contact me.

Have a blessed day!
SHIPPING
We would greatly appreciate your patience and understanding as we work to meet demand while ensuring that every piece meets our high-quality standards.