👶The perfect way to introduce solids into your babies diet without the risk of choking!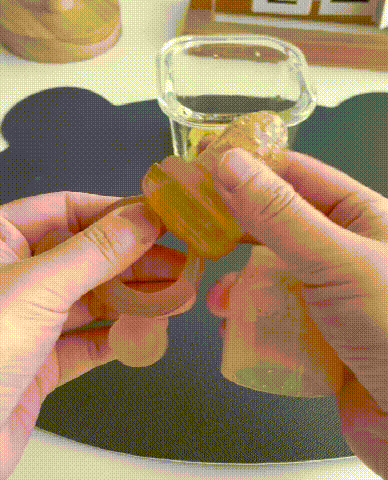 It also doubles as a pacifier teether, simply turn the feeder upside down to let your child chew and suck, keeping them entertained for even longer!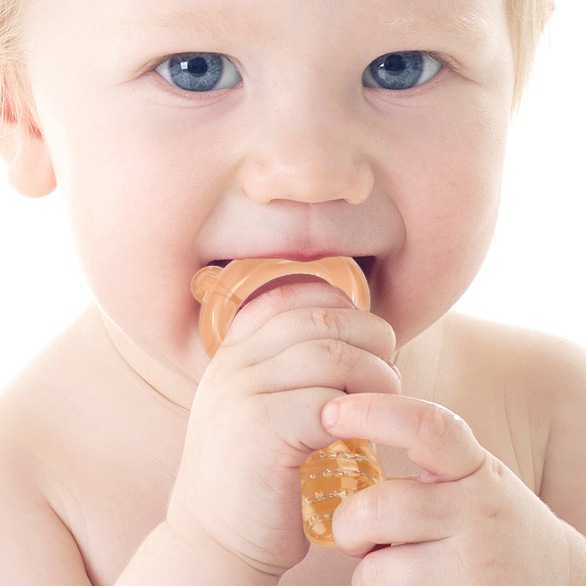 FEATURES
【FULL SILICONE SAFE DESIGN】It is a 100% food-grade silicone feeder, including silicone handle, silicone spring and silicone pouch. BPA free. Soft silicone protects baby's gums in all directions.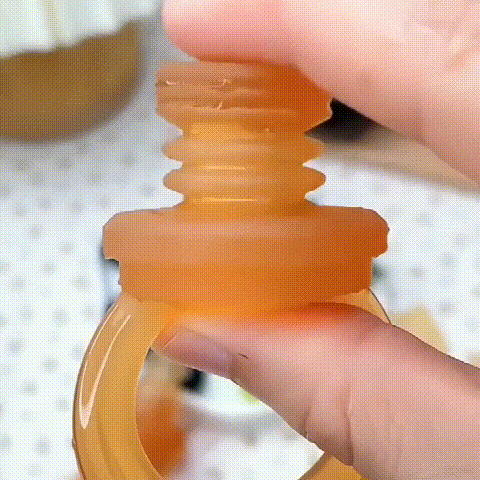 【AUTO-PROPULSION SPRING】It uses the physical properties of silicone springs to automatically propel food without adding fruits and vegetables repeatedly. Babies can eat to the pouch's end by themselves, which can develop the independent ability of self-feeding.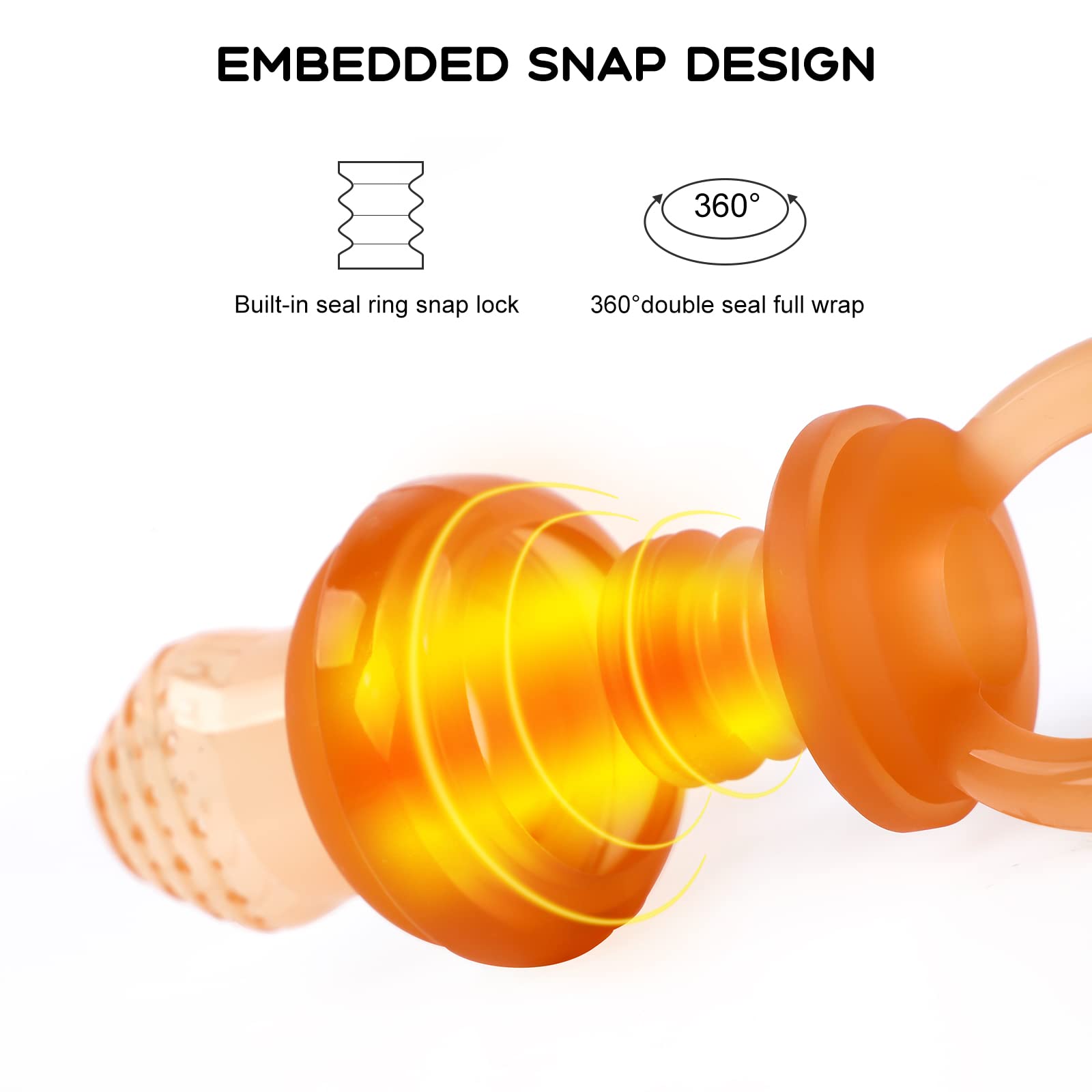 Soft silicone pouch with small holes for easy feeding that only allow small, digestible pieces to pass through.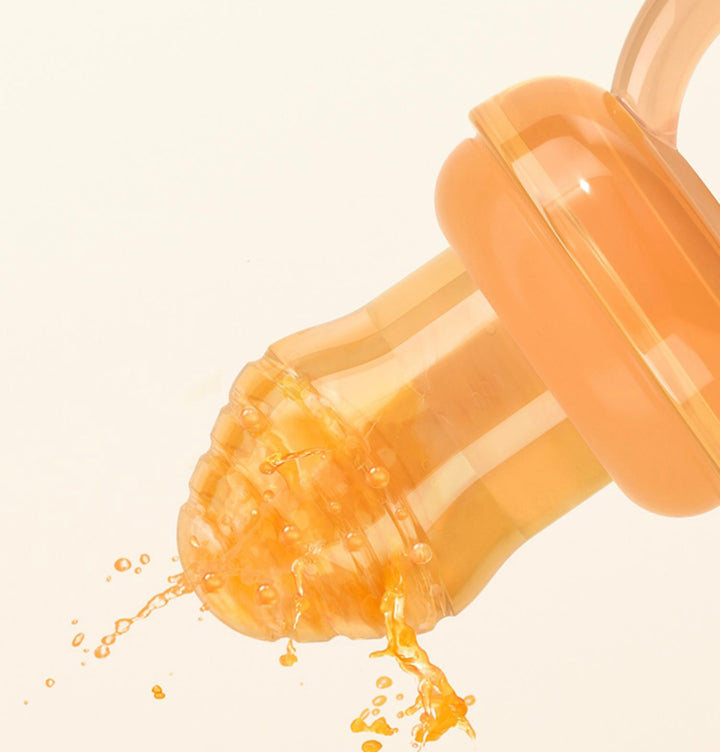 【EASY TO USE &CLEAN】✅Dishwasher safe.✅Doesn't breed bacteria, unlike mesh alternatives.
✅Soothes teething pain and keeps busy little hands entertained.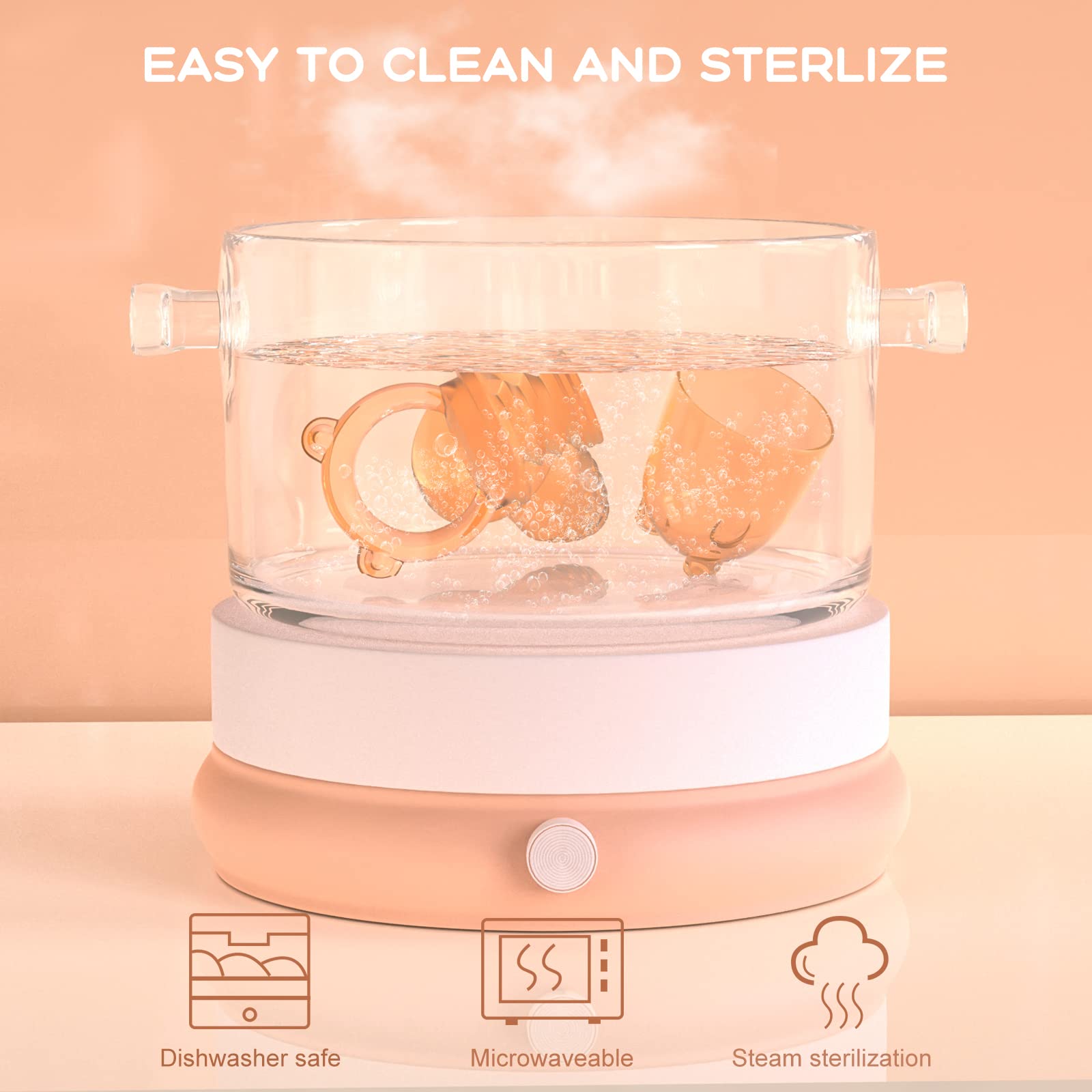 【DIFFERENT SIZE SILICONE POUCH】This fruit pacifier kit for teething baby includes 2 silicone pouches, a small silicone pouch which is suitable for babies over 4 months, and a large silicone pouch which is suitable for babies over 7 months. Parents can put different sizes of food into suitable silicone pouch according to the baby's developmental needs.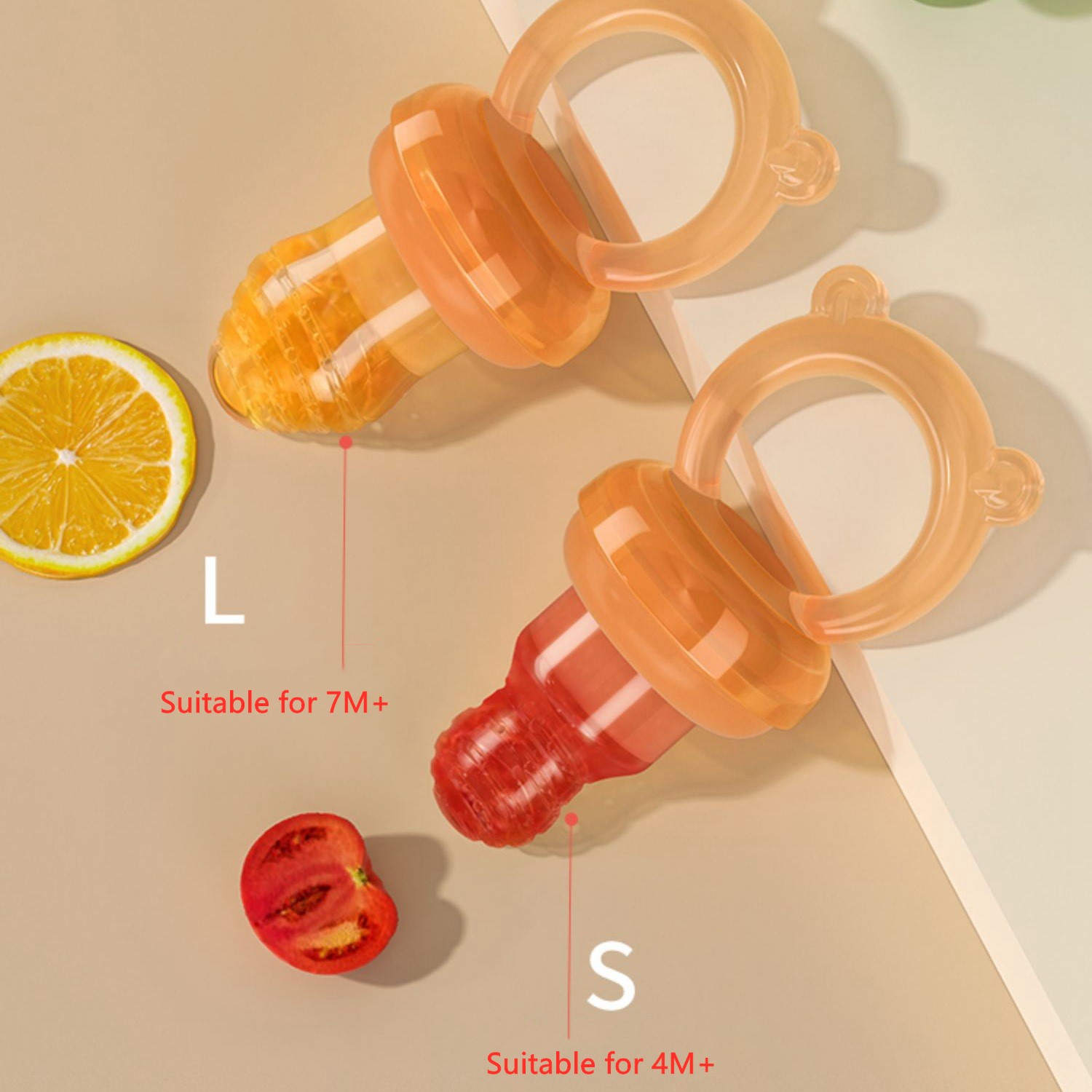 【A GREAT GIFT FOR BABY】Now with Silicone Pouch Cover! This pouch cover will make the feeder become an ice pop in the summer! Simply put the silicone pouch cover on the pouch, pour the liquid and then cover the PP cap. Freeze the Feeder for several hours! Before eating the delicious ice pop, please take off the pouch cover so that your little one could taste it. You could freely freeze the juice, milk, puree, just water...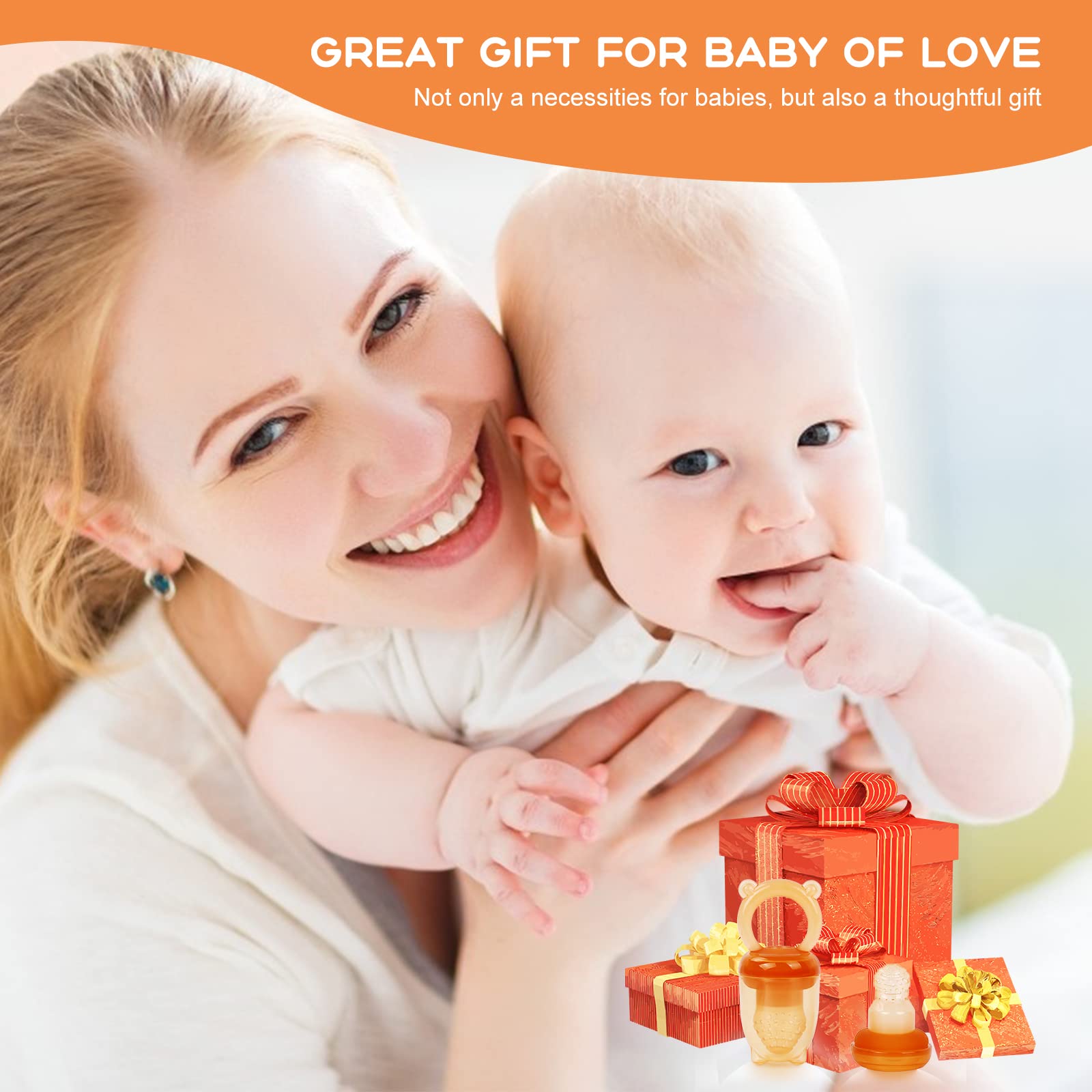 SPECIFICATIONS
Material: Full silicone safe design
Material type free: BPA Free, Phthalate Free, Completed all USA safety testing for teething toys, Latex Free, Lead Free
Age range: Infant
Size: S(suitable for 4 months+), L(suitable for 7 months+)
Cover Capacity: 40ml
PACKAGE INCLUDES: