"My tooth is loose!" Those words represent a big milestone in your child's life. Preserve these precious memorable moments with this Baby Tooth Keepsake Box Organizer, it allows you to keep your child's baby teeth when they drop and keep them safe - always! A child's teeth starts to fall out naturally when they are 5 or more years of age.
Do you think your kids are growing up fast? Do you want to give your child the coolest gift for growing up?
Choose our natural wood tooth box. They will thank you for your unique gift.

Do you want to create a lasting memory for yourself and your child?
A baby teeth box will be your best choice! Each baby tooth is unique to a baby, and it is a very meaningful thing to save their baby teeth.
Our baby keepsake tooth storage box can collect not only teeth but also the umbilical cord and first hair, which is very convenient.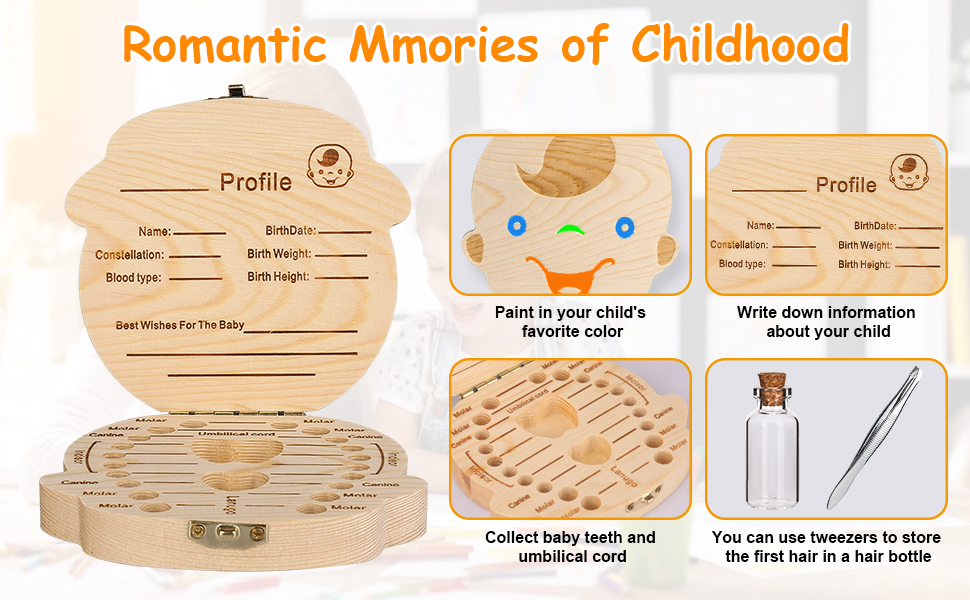 ---
FEATURES
✍️You can write a profile about your child inside the Baby Tooth Keepsake Box Organizer like; your baby's name, date of birth, birth weight, height, constellation, blood type and best wishes for your baby.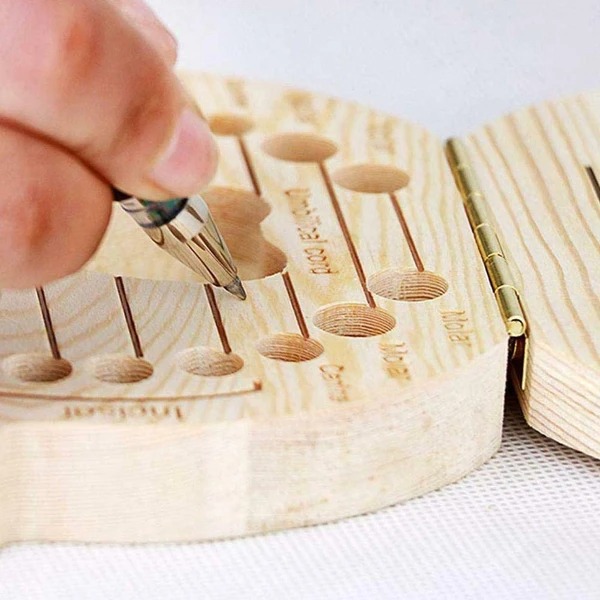 👶There are labels for the different kinds of teeth: molars, canines, incisors and there is a space to save the umbilical cord stump after it falls off and a space for some lanugo hair.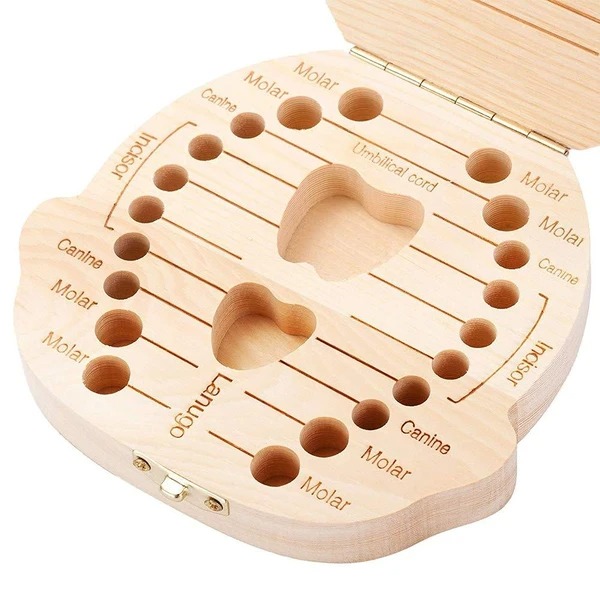 👍High-quality wood & Skilled Craftsmanship
This exquisite baby tooth box is made of natural high-quality pine wood, which is durable and exudes a unique woody fragrance.
Each wooden box is finished by a skilled carpenter to ensure the quality of the product.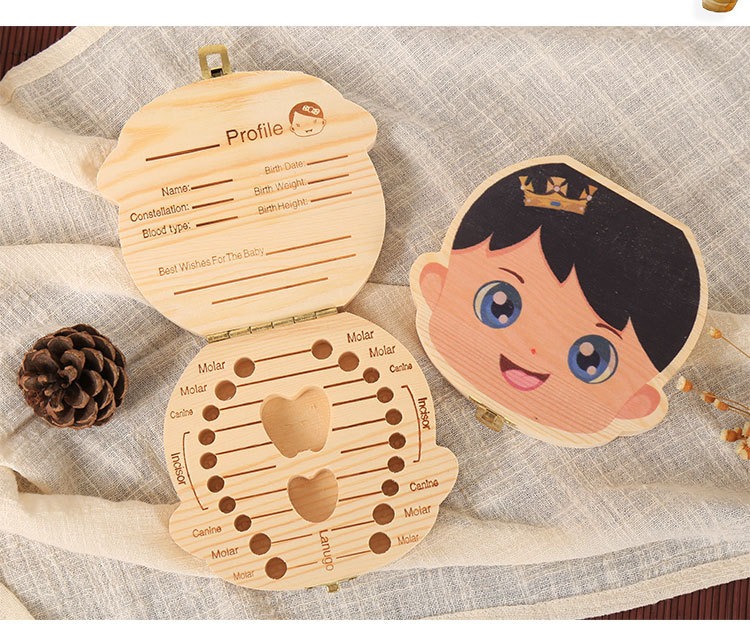 👍Record information & Preserve Memories
Write down your child's personal information and create an exclusive souvenir for your child.
With each tooth in its place, you can record when each tooth fell out. We have specially designed a place for the umbilical cord and a bottle for the hair.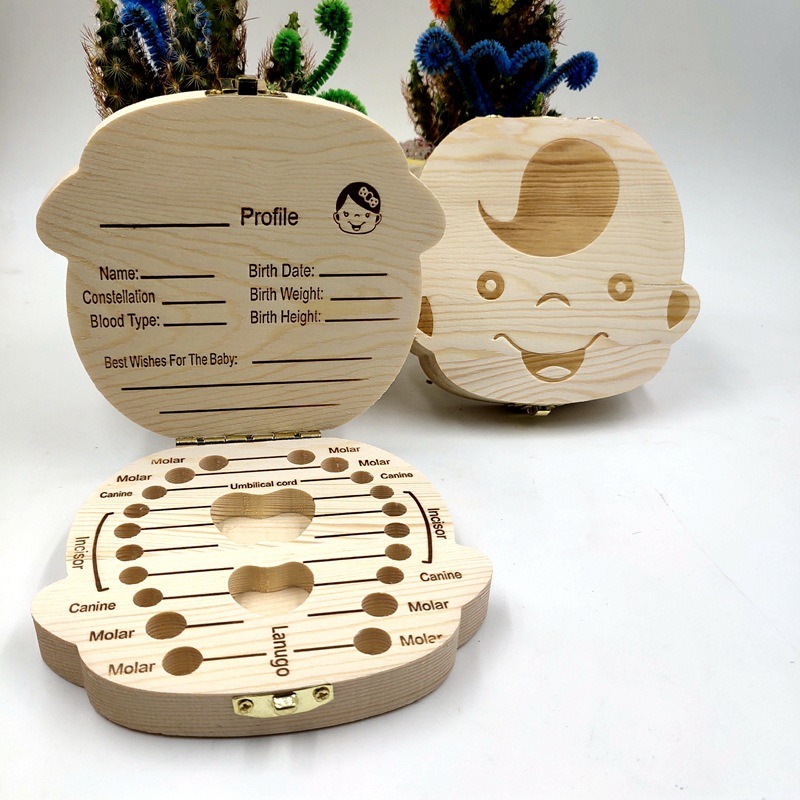 🎁DIY GIFT - DIY this unique gift with your child.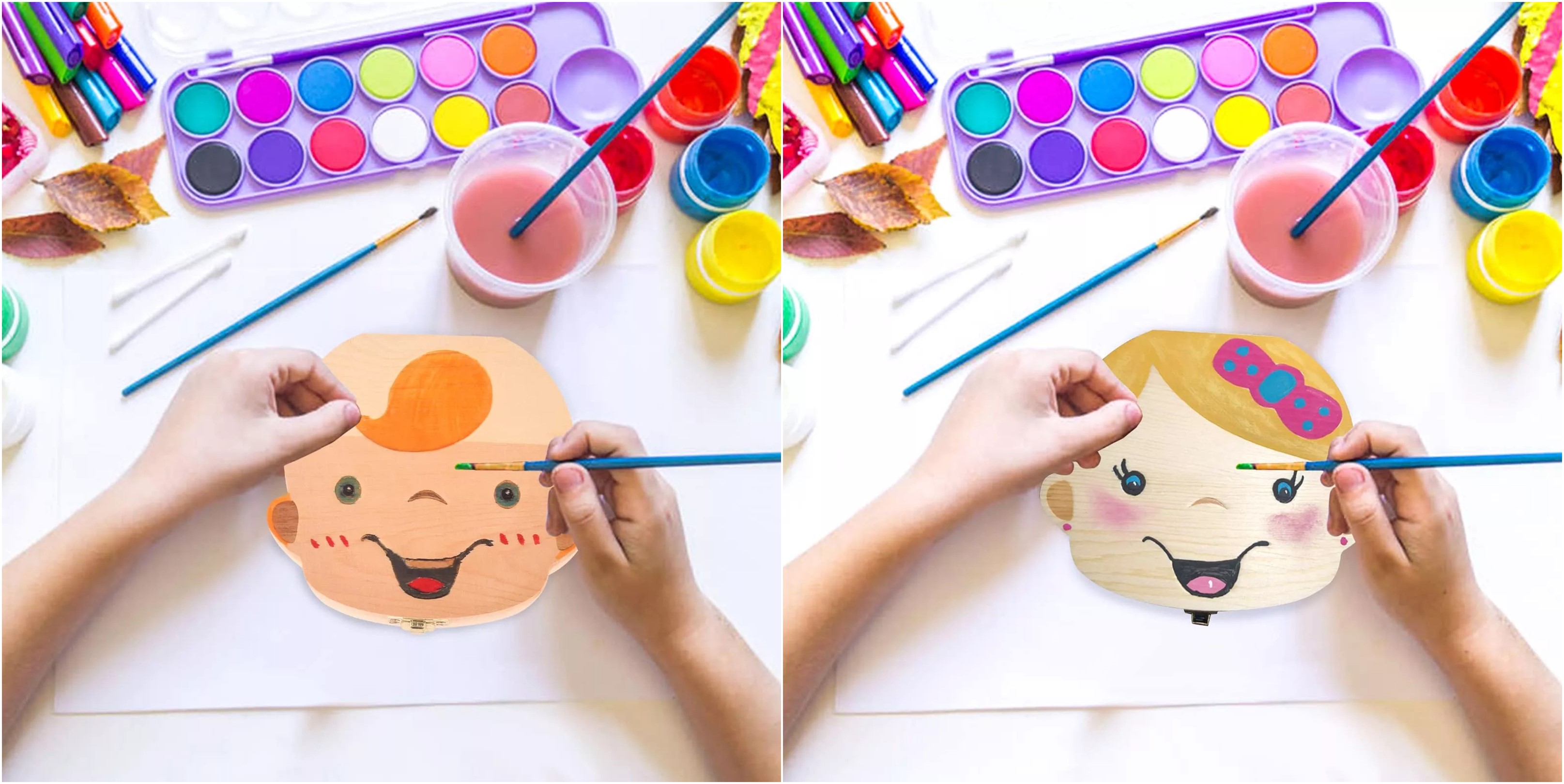 ✅Usage & Suggestion
It will be a very meaningful thing to collect the lost teeth of the child and record the time when they were lost.
Teeth must be disinfected and kept dry. We recommend keeping the tooth box in a dry and ventilated place.
---
WHY SHOULD I SAVE MY CHILD'S TEETH?
Baby teeth are widely known in the science world to have the highest level of pure stem cells. No other part of the body can replicate the same. Stem cells have been used to cure diseases like Parkinson's and Alzheimer's and treat many cancers!
Meaning saving your child's baby teeth could mean life or death in the future. 😓
IT'S ALSO A CUTE KEEPSAKE MEMORY 💜
---
SPECIFICATIONS
Style: Cartoon
Material: Natural wood
Dimensions: 4.9"x4.5"x1.1"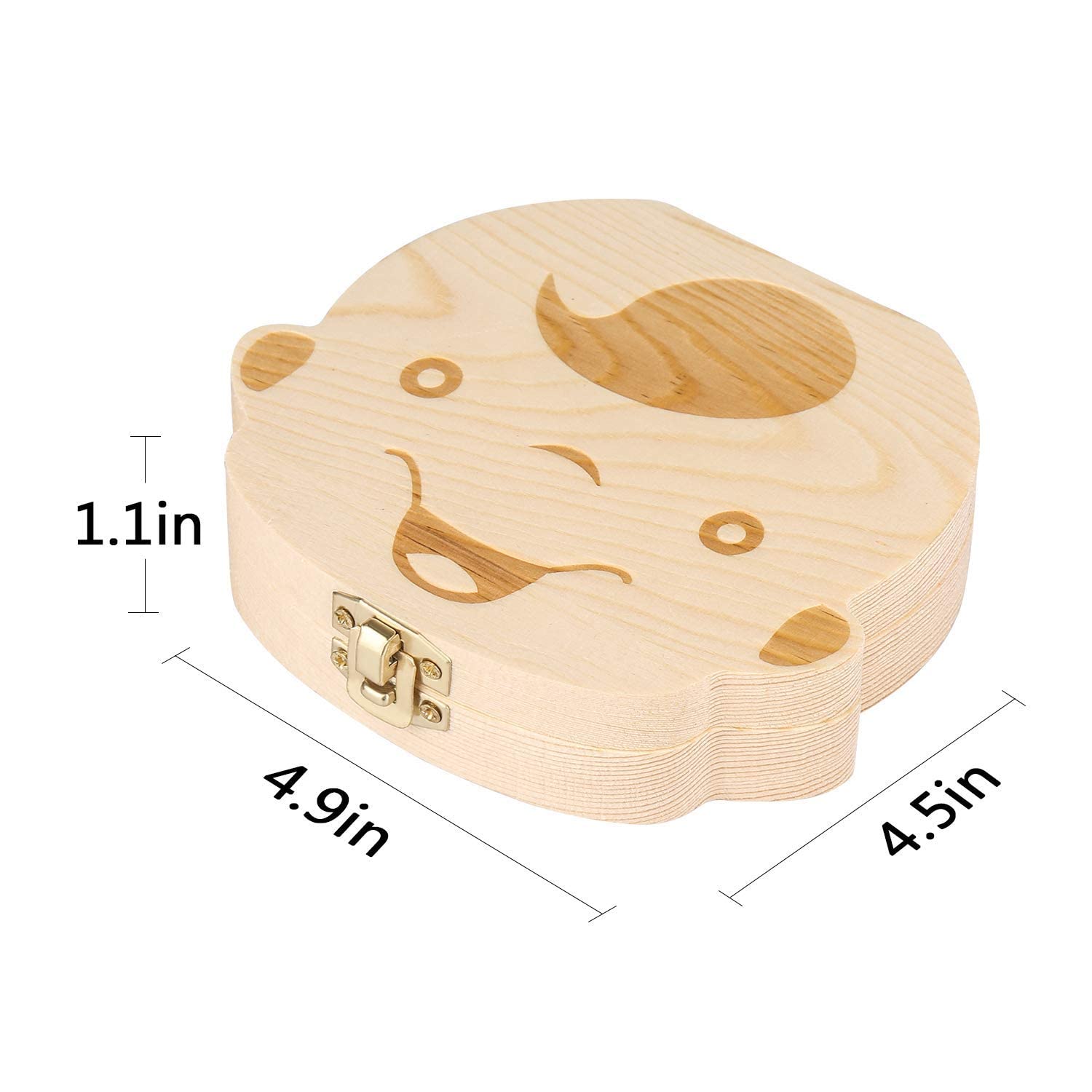 PACKAGE INCLUDES
The perfect gift for children!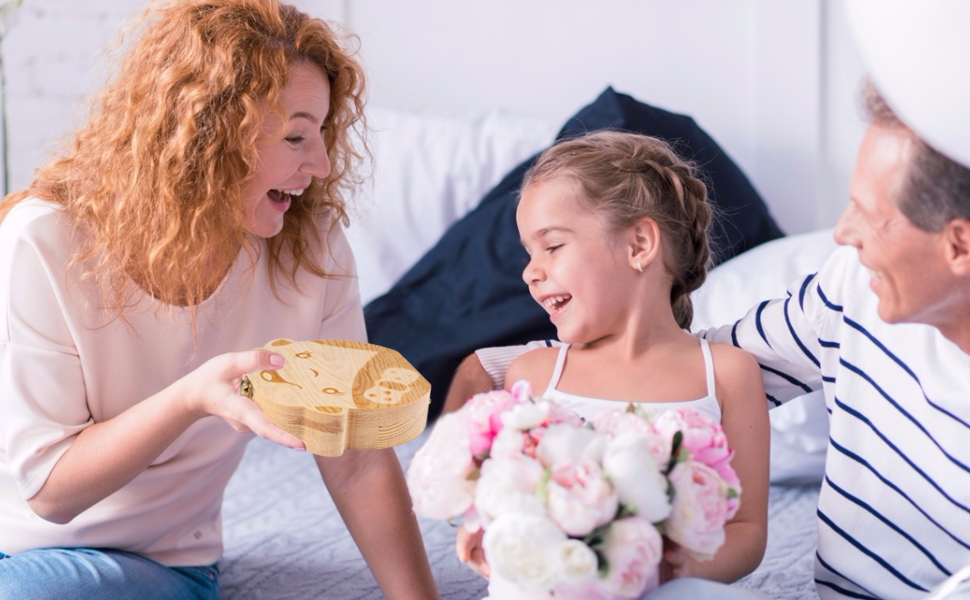 Click on "ADD TO CART" to get yours now!