Whether you're a fitness enthusiast, gym owner, or simply want to add a touch of fitness-inspired style to your space.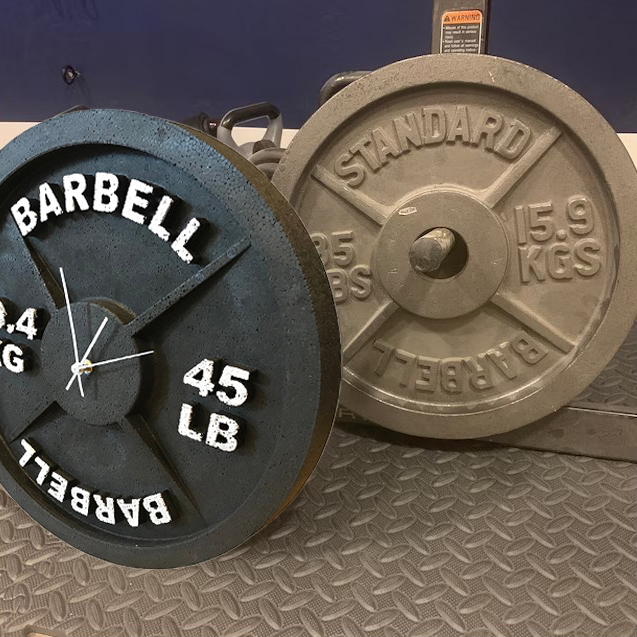 Showcasing your passion for exercise and creating a visually appealing focal point.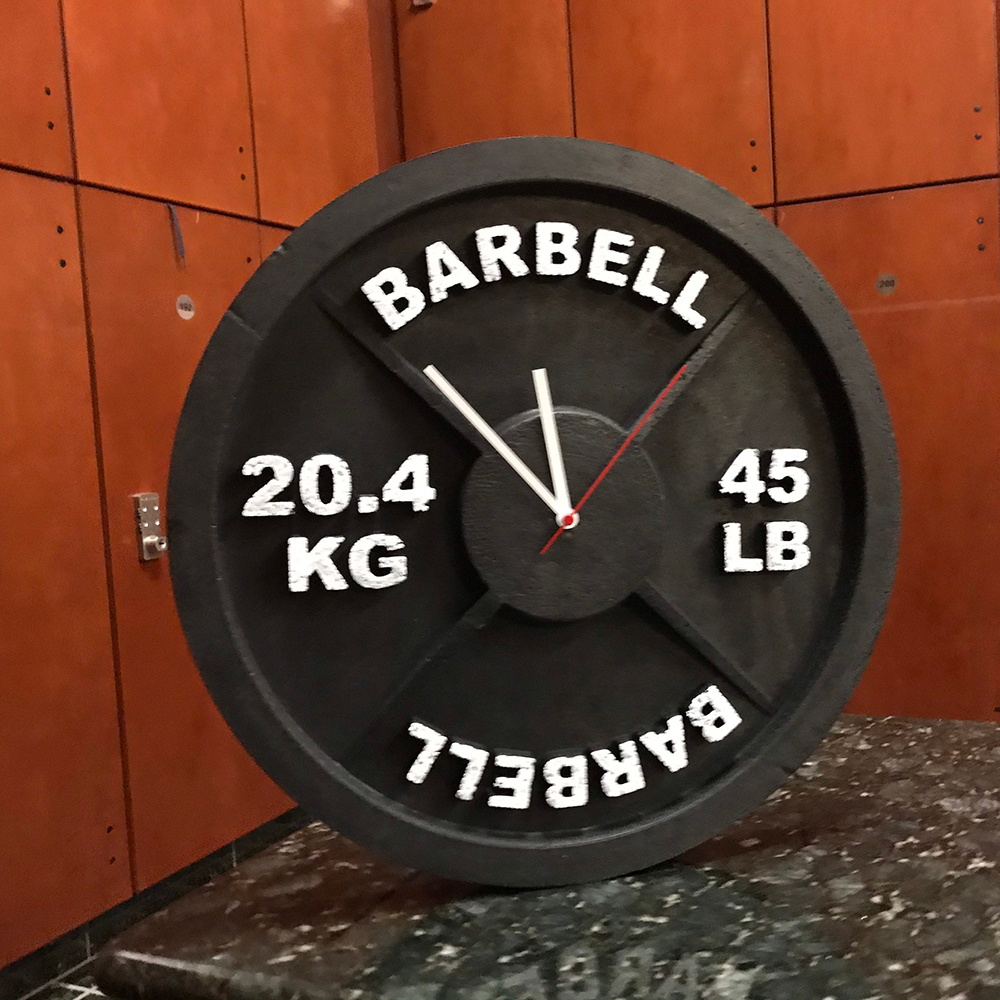 Features:
【Authentic design】Meticulously crafted to replicate a 45 lb barbell weight plate, adding a unique and inspiring touch to any space.
【Lightweight & Durable】Made of solid high-density foam, it is incredibly lightweight while maintaining the appearance of a genuine weight plate.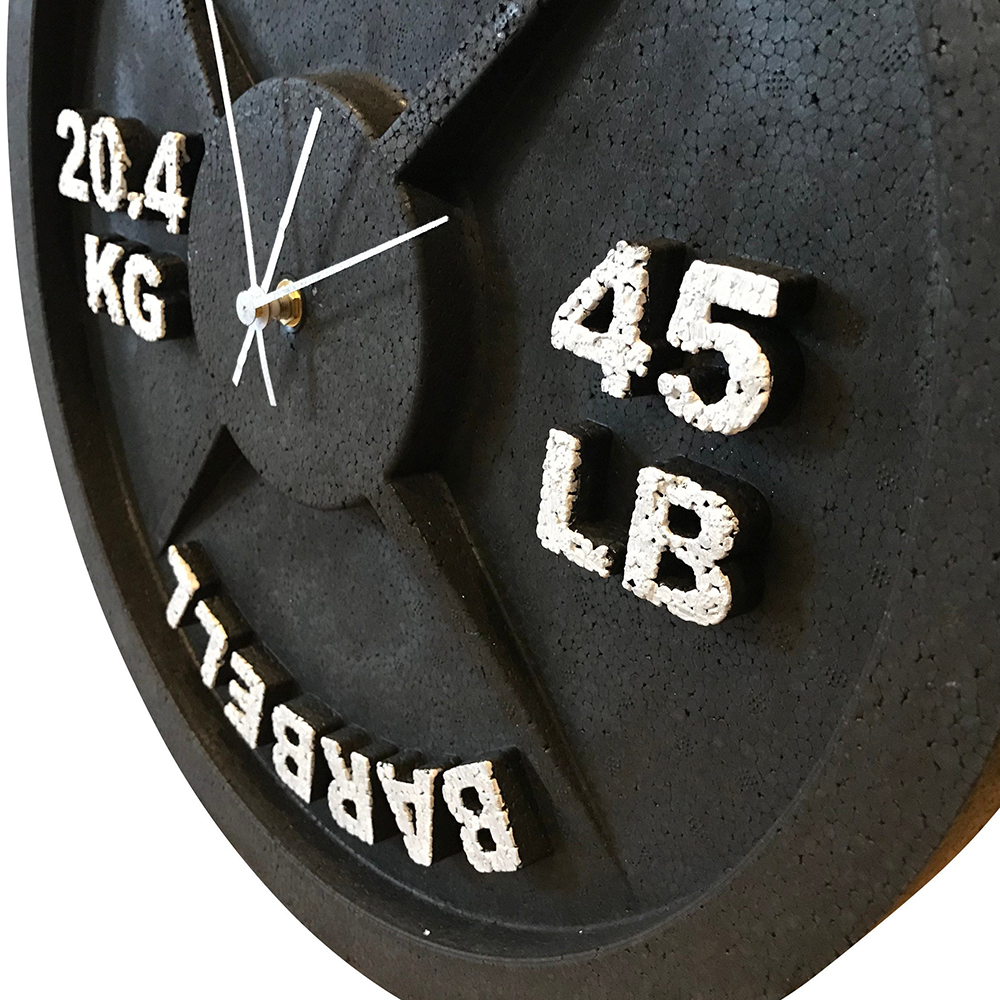 【Attention to Detail】With a 15" round diameter and 1.5" thickness on the edges, it accurately mimics the look of a real barbell weight plate.
【Versatile Placement】Perfect for home gyms, fitness studios, or offices, creating a bold statement and sparking conversation.
【Easy installation】Comes with straightforward instructions for hassle-free mounting on any wall.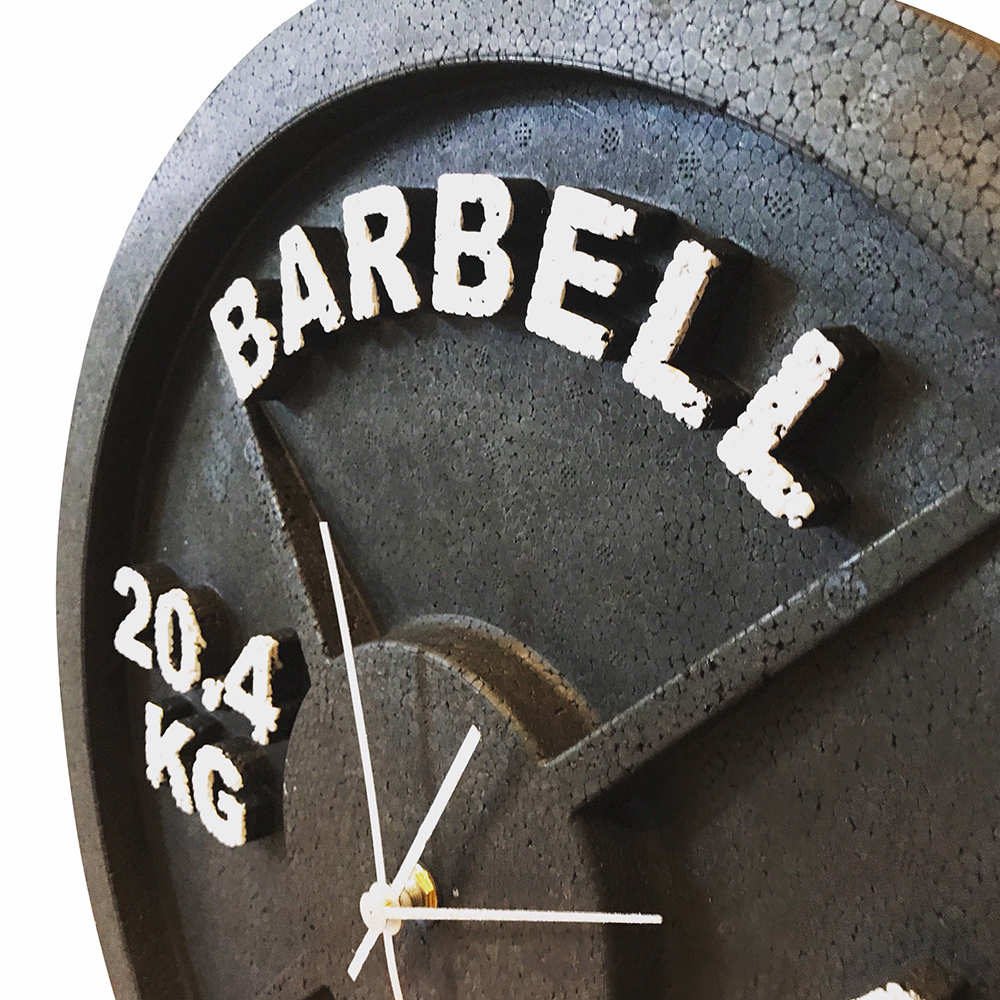 Specification:
Material: Solid high-density foam
Dimensions: 17" round diameter, 1.5" thickness
Color: White with painted lettering
Package Include:1 Pc Barbell Weight Fitness Clock