Among the smallest of birds, the hummingbird is definitely a fan favorite. With our Hummingbird Feeder, you can easily attract those iridescent hummingbirds to your yard.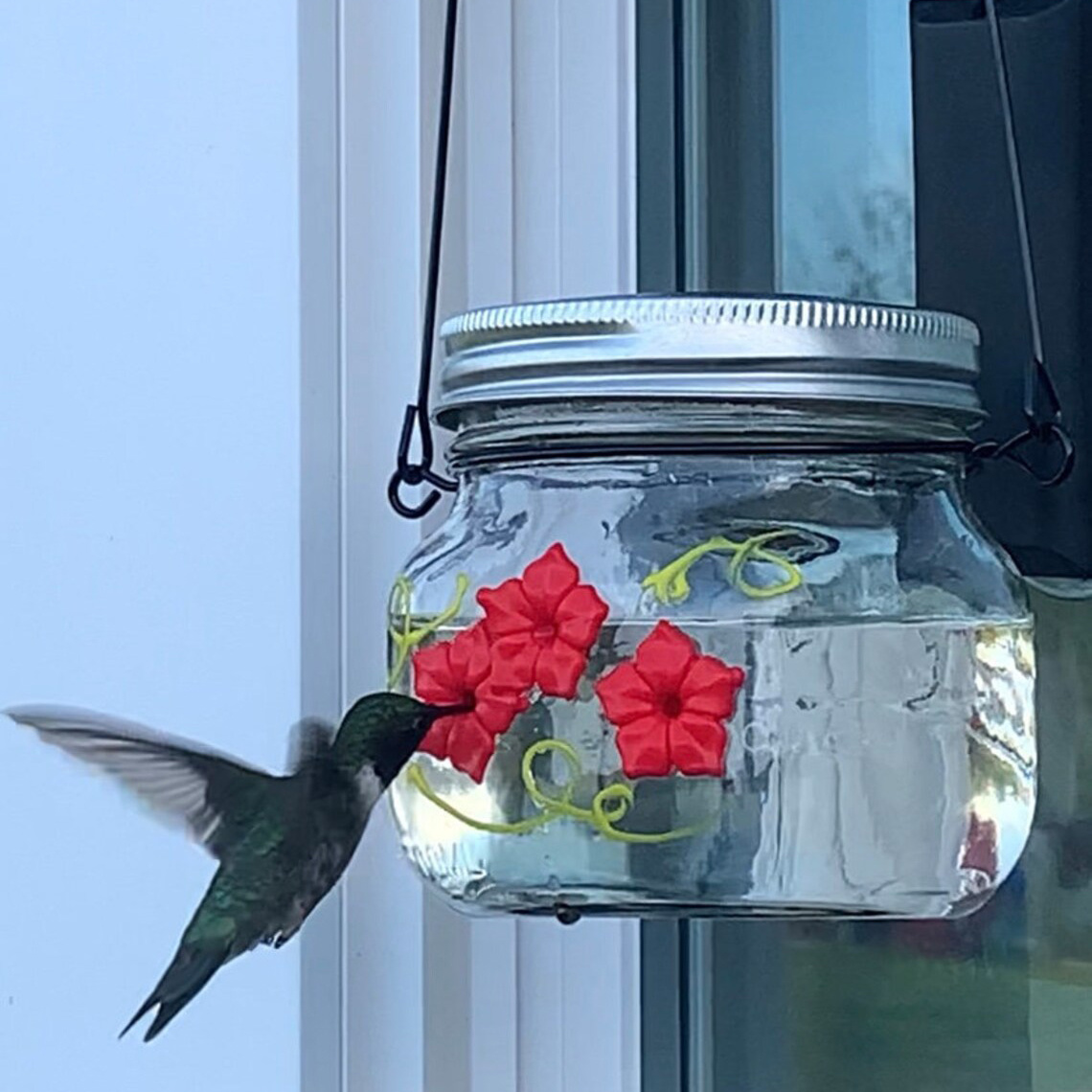 This is a lovely Hanging feeder with three ports. Easy to clean and just hang anywhere.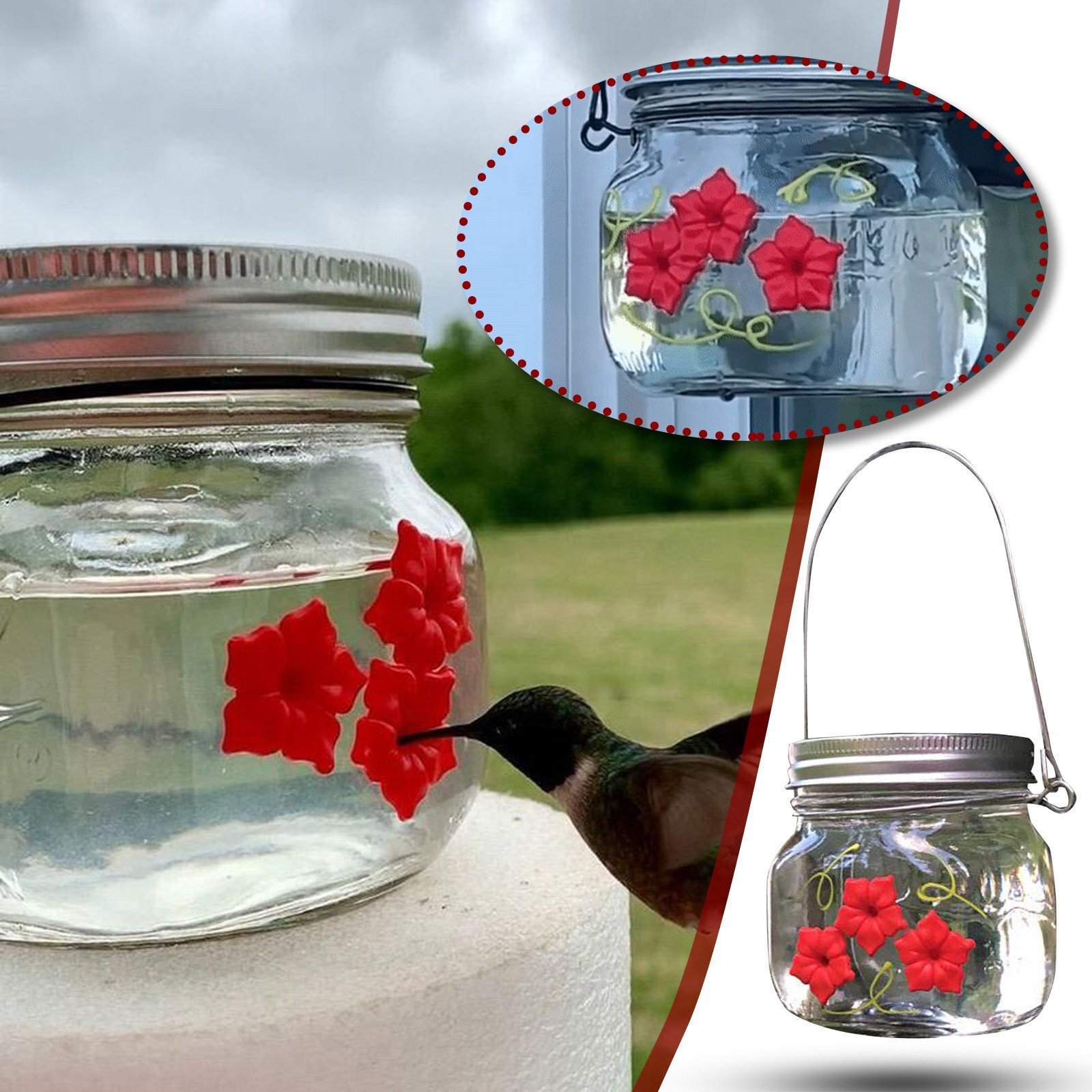 This Hummingbird Feeder Bottle has a wide-mouth opening that allows for easy filling and cleaning.It has a built-in bee guard that helps to keep insects out.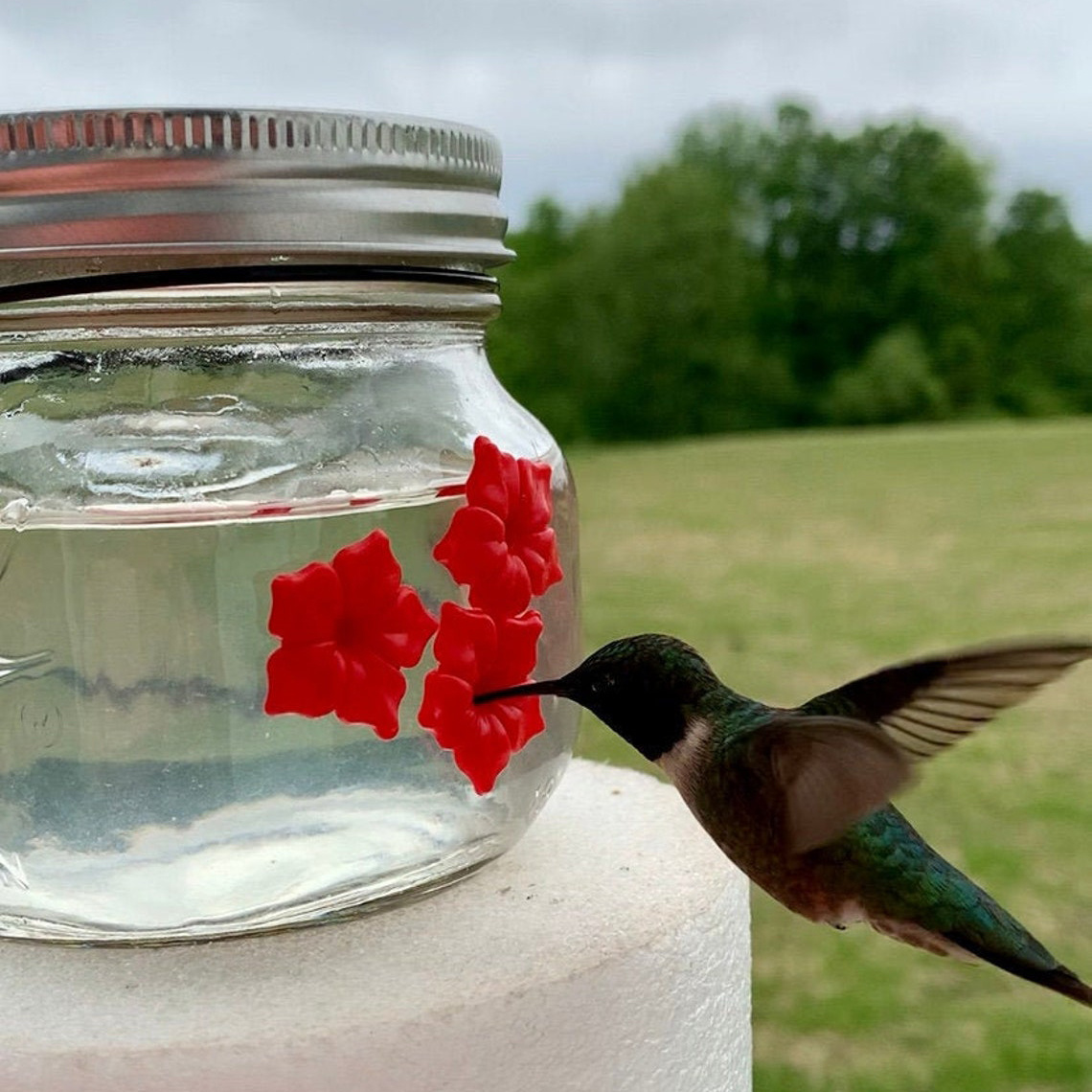 With this Hummingbird Feeder Bottle, you can attract birds such as jays, robins, sparrows, tits, and many other birds. The feeder is not only a great gift for backyard bird lovers but also a unique gift for parents and children who love watching birds.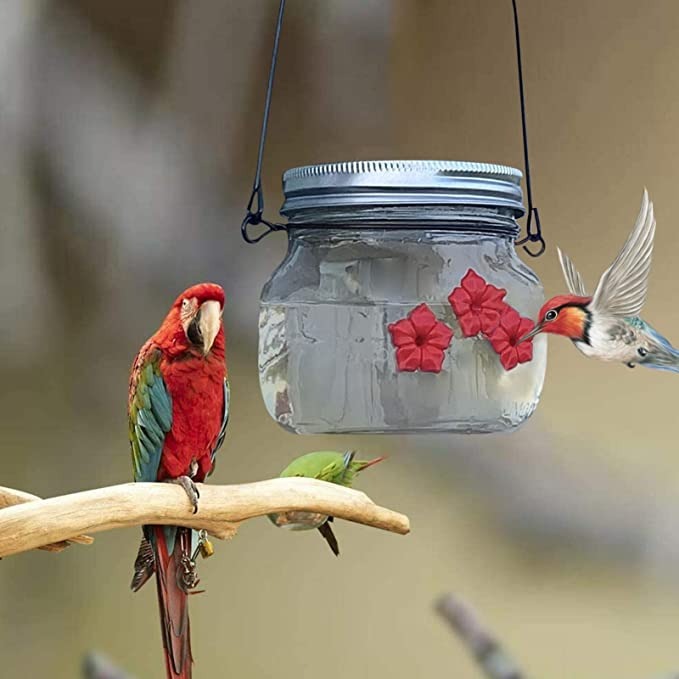 FEATURE
【Clear Reservoir Design】Our unique design allows you to observe the hummingbird inside the tube using the hummingbird's beak and tongue, so you can actually see the feeding process taking place.

【Easy To Carry】Each hummingbird feeder has a capacity of about 475ml, one-time filling is convenient, no waste, light weight, small size, easy to carry; please check the size before purchasing.
【Easy To Use】Wide opening makes filling and cleaning easier. Hummingbird feeders are unbreakable, put yourself in place of other nectar feeders. You'll have hummingbirds feeding from the palm of your hand!
【Thoughtful Gifts】These hummingbird feeders are perfect for bird lovers and those who want to interact with birds. They will be delighted to receive this feeder.
【Wide Application】The hummingbird bird feeder can be mounted with a shepherd's hook or under a window with a closet rod bracket. Suitable for courtyard, outdoor decoration, etc.
Size
3.95*3.95*3.36 in/10*10*8.5 cm