🐦🐦A pair of animated painted bird wind chimes will be a stunning addition to your garden.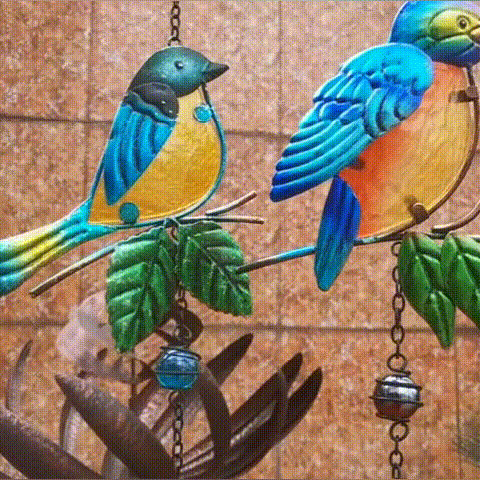 In the sweet sound of bells, let the birds dance in your room or garden with the wind.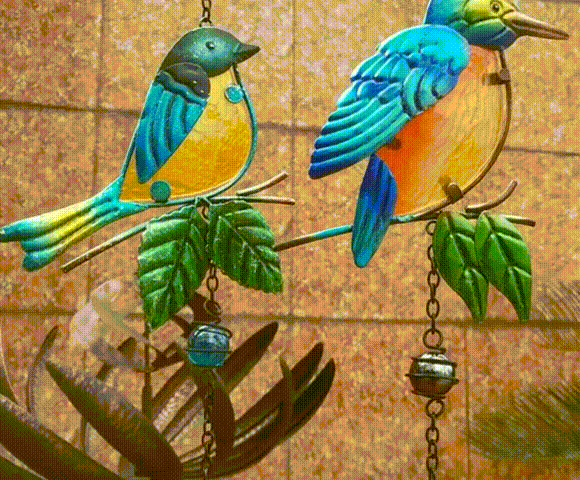 It so beautifully in the sun, whoever receives this will be very happy,suncatchers for windows decor.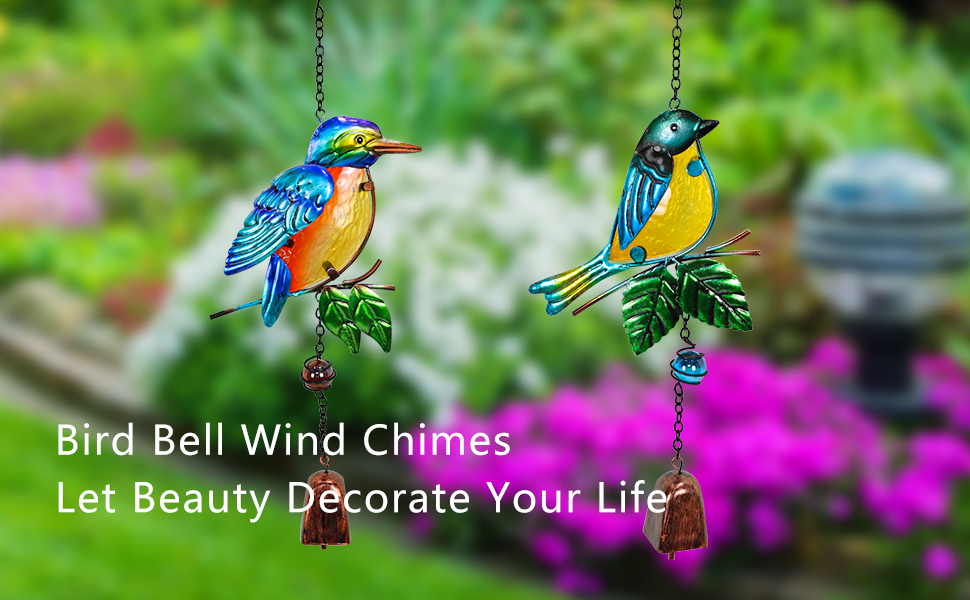 FEATURES
🐦A set of two bird wind chimes, made of high-quality iron and glass, are combined into two lovely and vivid birdies by coloured drawing and spray painting techniques.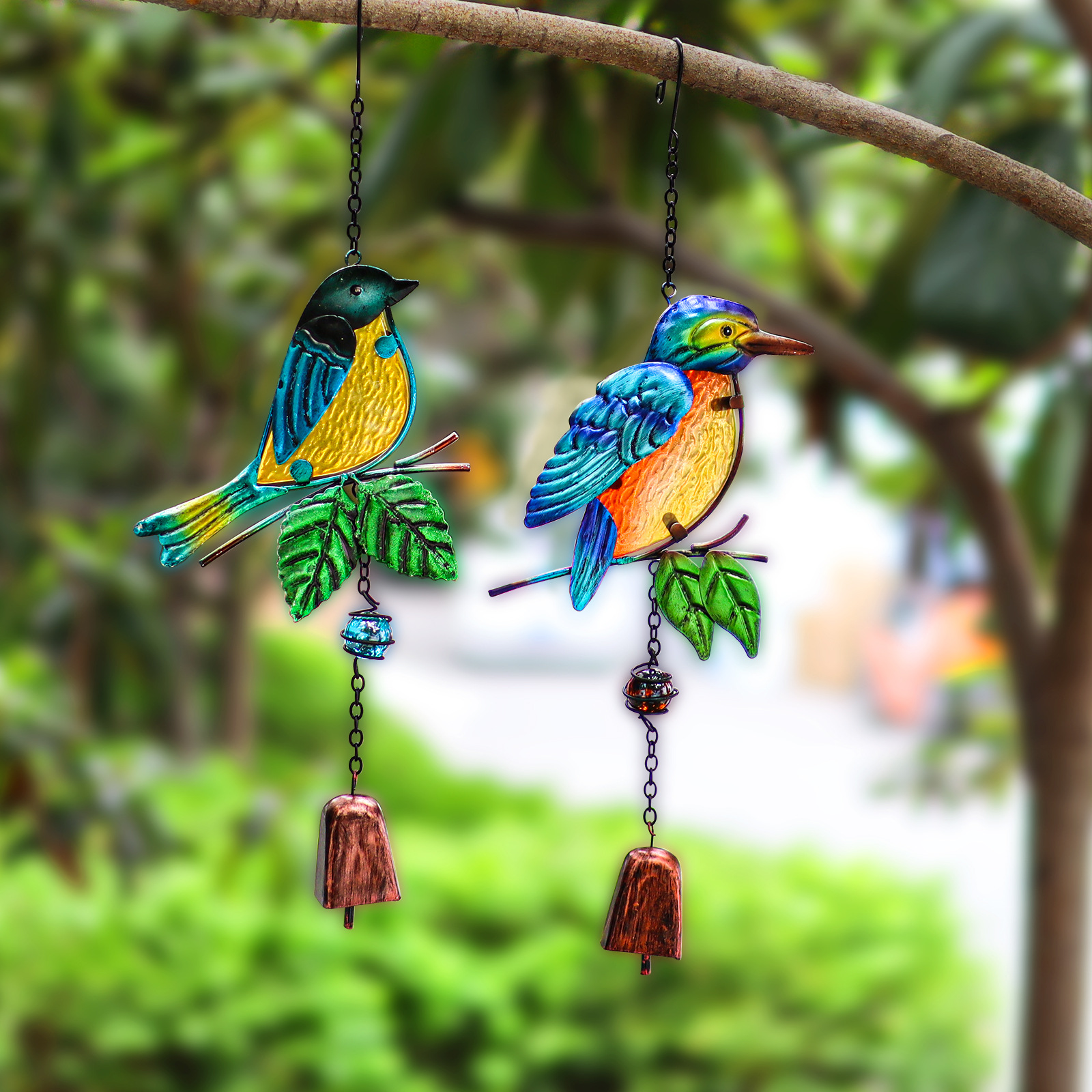 🐦Unique Design - 2pcs bird wind chimes will be a perfect combination of iron and metal, color-rich, sophisticated modeling. Two-piece design, you can hang them separately, creating personalized decoration.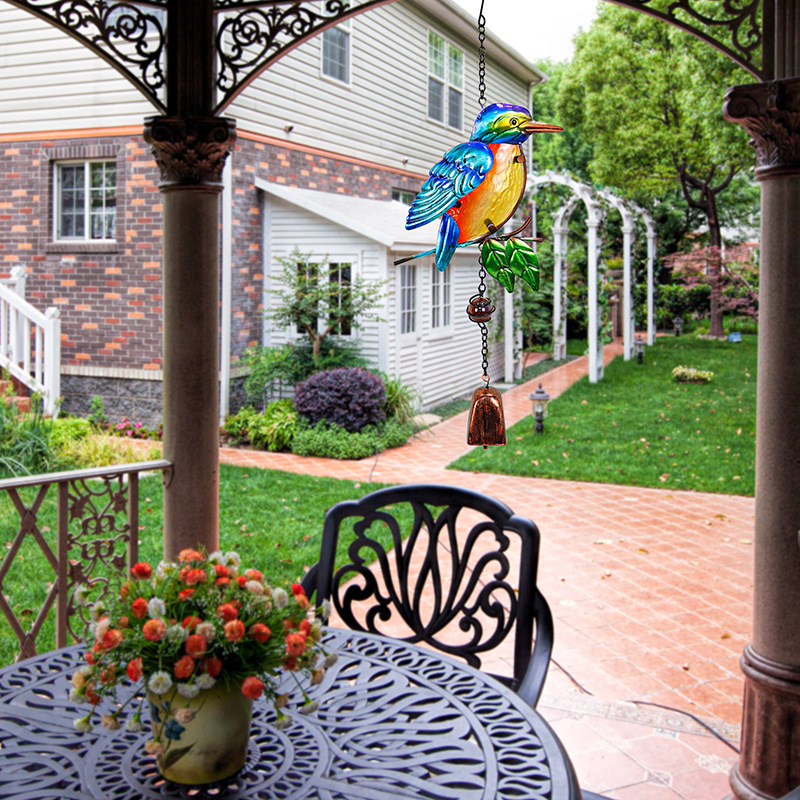 🐦Indoor - The bird wind chimes can also be hung indoors, and the hook behind it can be hung anywhere you want. open the window and let the wind into the room, you can hear the sweet sound.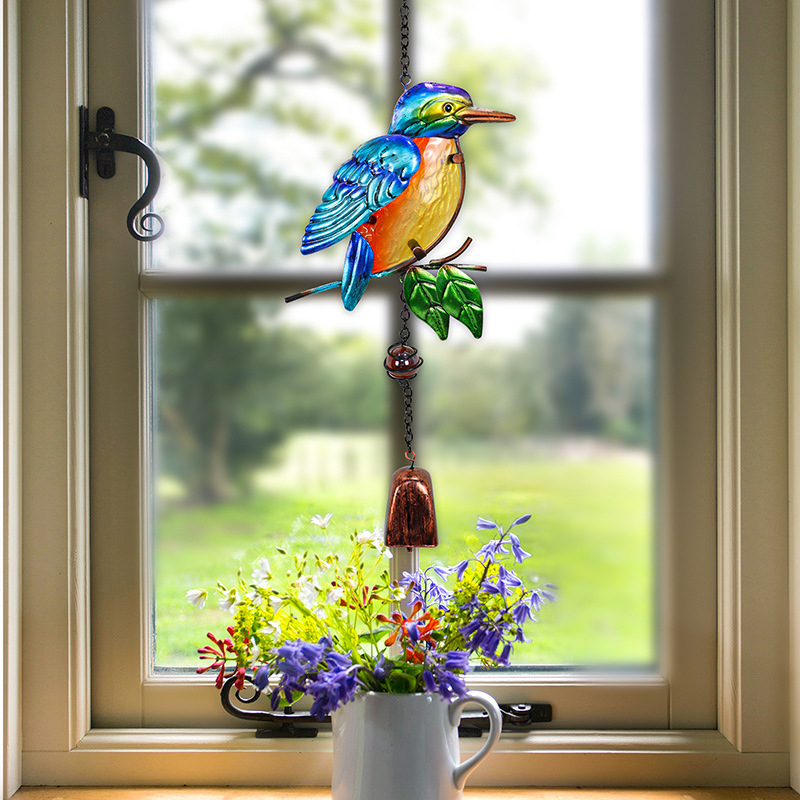 🐦Outdoor - The bird wind chimes can be hung in outdoor environment such as gardens, courtyard, balconies and that like, and the antirust metal and glass materials can be used for several year under natural conditions.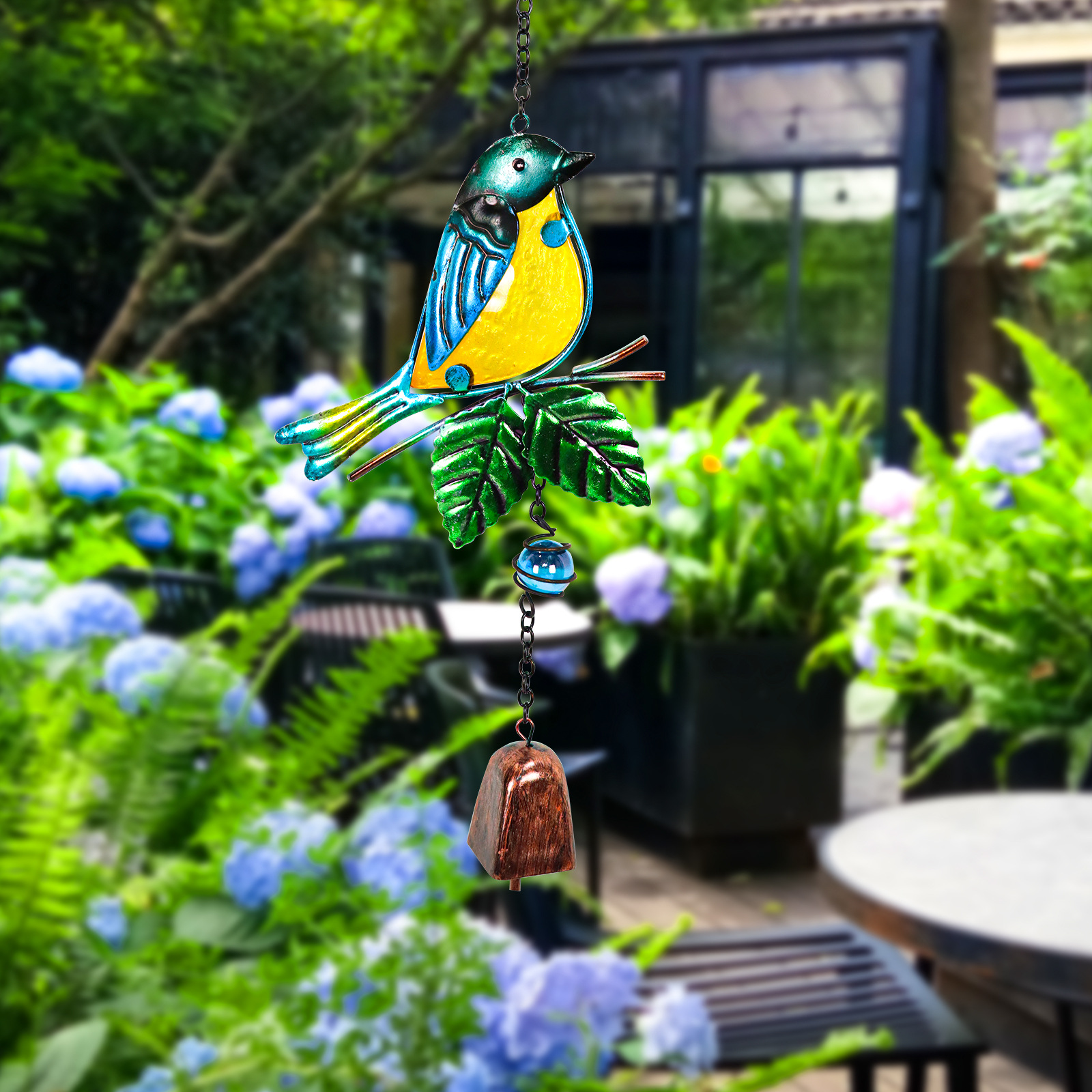 🐦It is the best gift for family, friends and colleagues.
PRODUCT DETAILS
High quality metal and glass.

Two-piece set in different styles in the same color.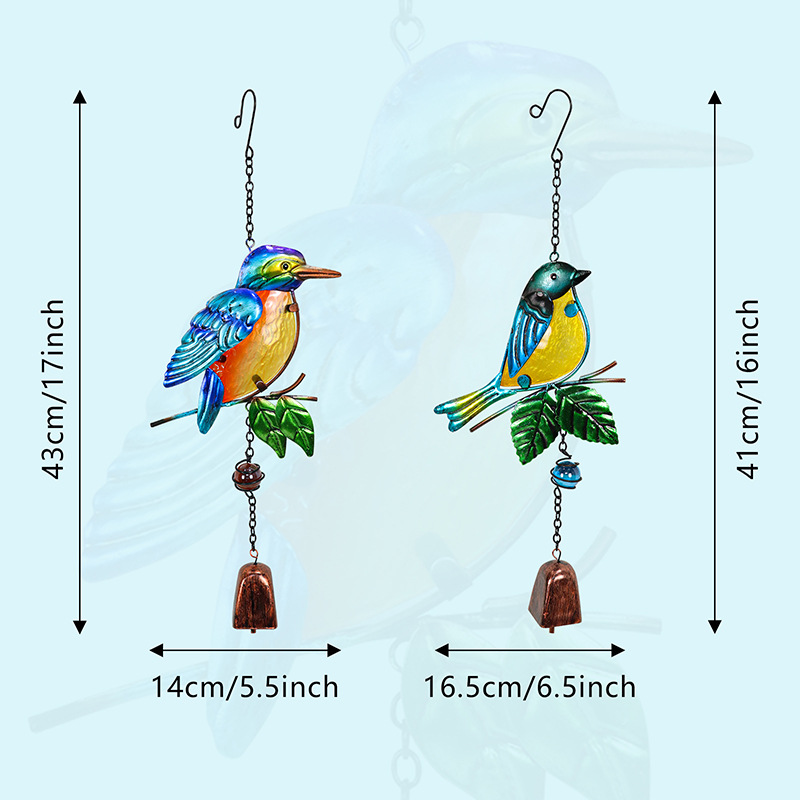 PACKAGE INCLUDE
2pcs Bird Bell Wind Chimes