PLAY CLEAN, NOT DIRTY! JUST A BRUSH AWAY!
Our Golf Club Groove Brush is durable and ready to clean like no other brush has cleaned your clubs. Great for both Rookie and Pro players, fun for everyone at any level!
FEATURES
Easily Cleans Entire Clubhead
Our water brush is equipped with a large nylon-bristles head, giving you wider coverage when you clean your club. Spend less time cleaning and more time swinging!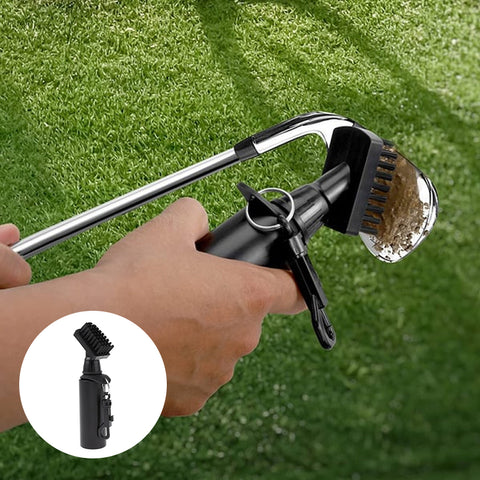 Shiny Clubs, Zero Leaks
With this tool, clean is just a squeeze away. An anti-leak reservoir tube ensures water won't dispense until you actually need it. No splashes, no drips, no soaking bags.
Portable & Convenient
You won't have to rummage through your bag just to find this cleaner. Simply attach the 18" heavy-duty retractor clip to your golf bag and enjoy effortless and quick access.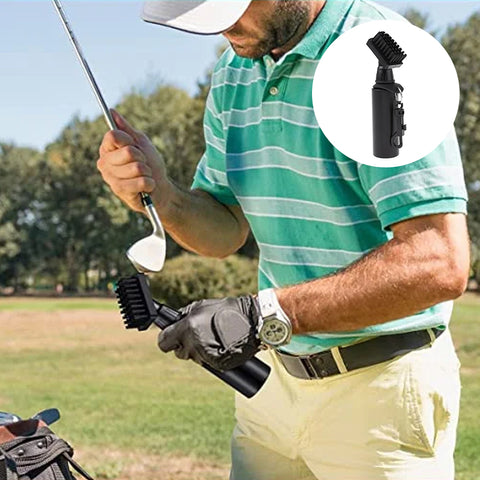 Won't Slow You Down
Lugging your gloves, irons, and golf balls around the green is difficult enough. With a 4oz capacity, this compact cleaner will barely add any more weight to your bag.
A Better Golfing Experience
A clean clubhead is an efficient clubhead. Clean means more control, which means more spin on the ball. Keep your accuracy sharp with the help of our water brush.
SPECIFICATIONS
Weight: 50g
Material: Plastic
Color: Black
Size: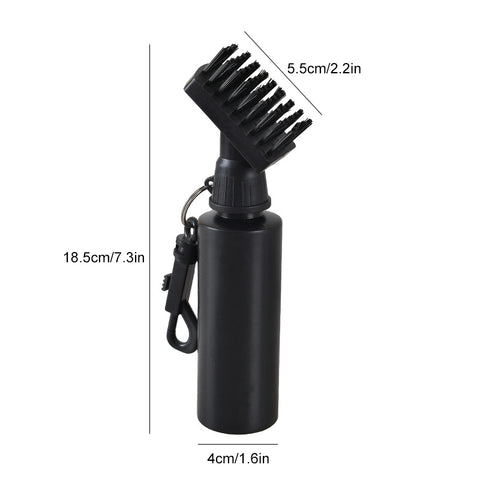 PACKAGE
1 * Golf Club Groove Brush