The thin rainbow-colored band floating in this transparent stick expands widely, like a soap bubble, when you twist it with your fingertips. These everlasting bubbles won't break even if you touch them. They reflect back the light and put smiles on the faces of children and adults.
Features:
Unbreakable bubbles, magic wands of light, and phantoms! The shiny magic rotating stick is simple and fun. It looks very cool.

Principle: The magic rotating rod refracts sunlight through a number of special laser-coated plastic strips, and the visual persistence produced by the rapid rotation, forming a magical toy like a bubble.

Teaching aids: The bubble wand full of magical magic can be played safely by all aged kids. It is a very good toy, teaching aid, and decoration whether indoors or outdoors.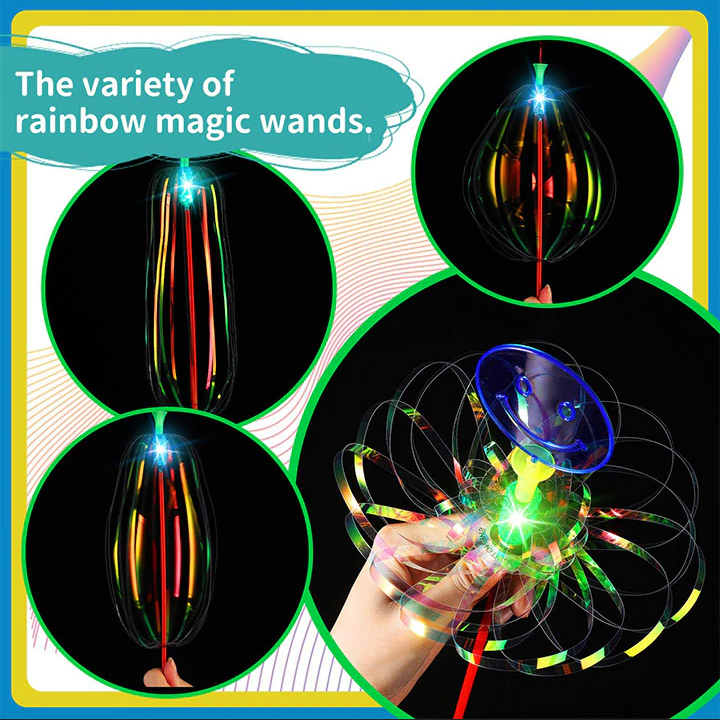 Gift: Rotate the magic wand, and a variety of bubbles will come out. The perfect party gift for birthdays, holidays, and Christmas. Entertainment for adults and children.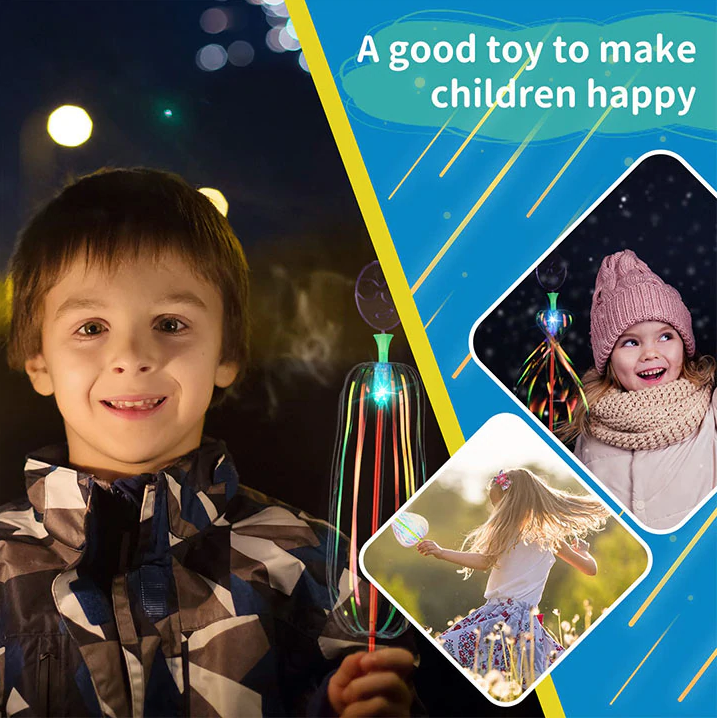 Specifications:
Material: Laser yarn spinning

Size: 15 inch/38cm (Length)

Style: Random
Package Includes:
1 x Variety Magic Twist Bubble Wand
🎁It's a perfect gift for your friends&familly!