Love to hang outside but the summer heat is just unbearable.
This Patio Awning Sun Shade Sail allows you to enjoy the outdoors on your patio and garden without burning you to a crisp under the sun.
The sunshade provides enough shade for you without obstructing any of your view and fresh air.
It also works well to provide coverage when it's raining!
You wouldn't want any of your barbecue pit and outdoor chairs to get wet right?🌴🌴
Use for: Patio, driveway, lawn, garden, pool, deck, courtyard, dooryard, park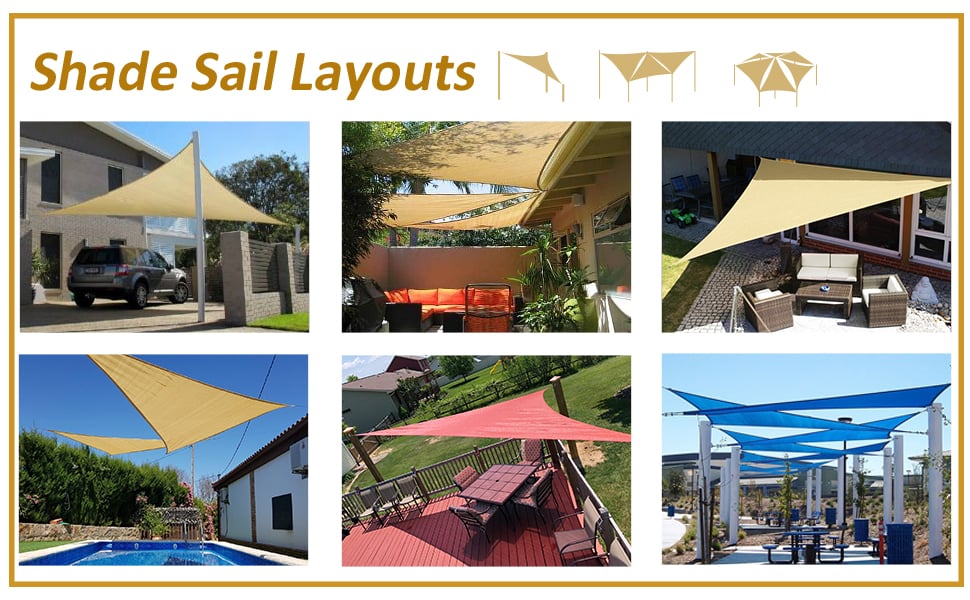 FEATURES
Blocks Harmful UV Rays
Breathable fabric results in significant temperature reduction underneath the sail, and blocks up to 90% of harmful UV rays, protecting you and your loved ones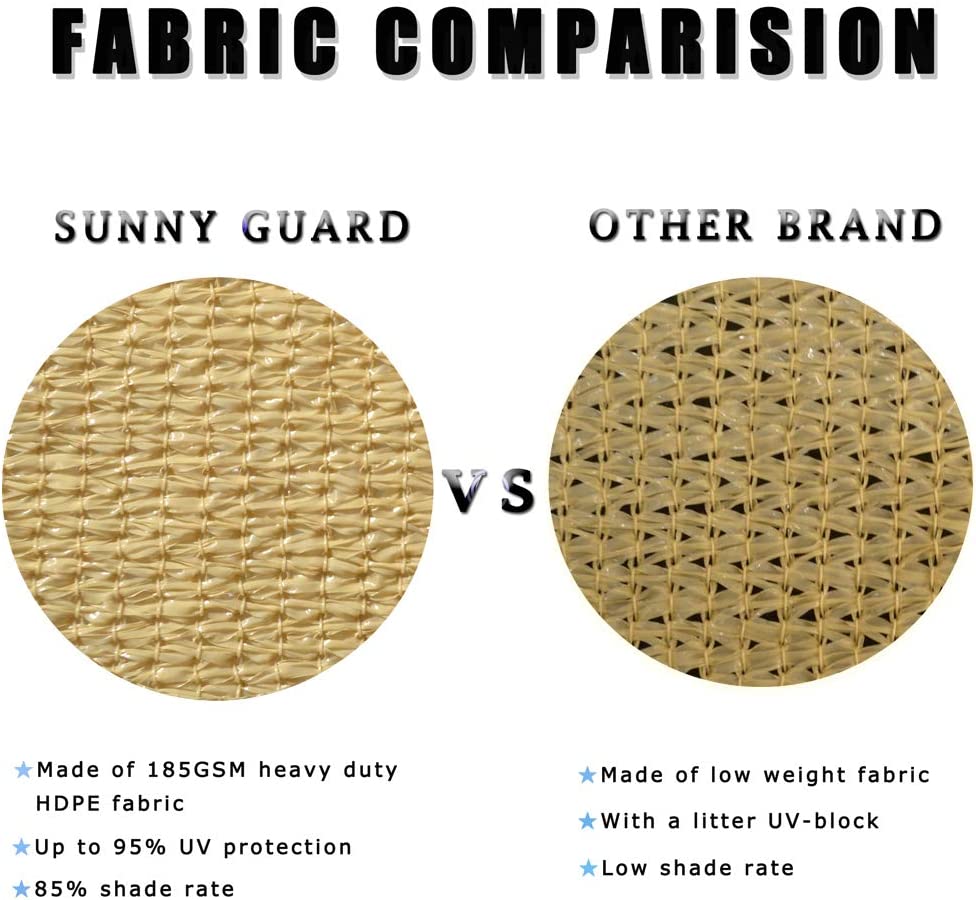 Durable& Waterproof
Having shade prevents your outdoor furniture from getting worn out by the weather conditions. Wear-resisting, Corrosion-resisting, Fine toughness, Long lasting time.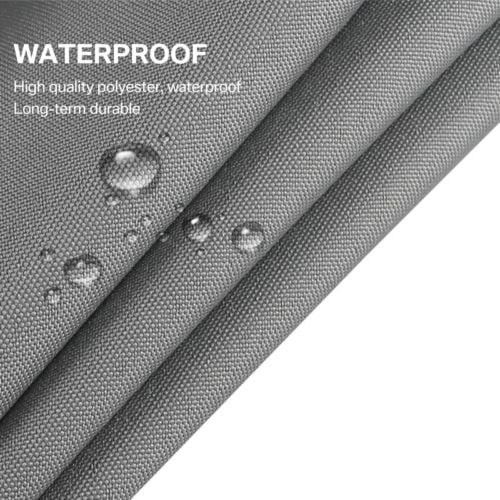 Made of 100% brand new 185gsm High-Density Polyethylene material, finished with strong stitched seam and durable stainless steel D-rings in each corner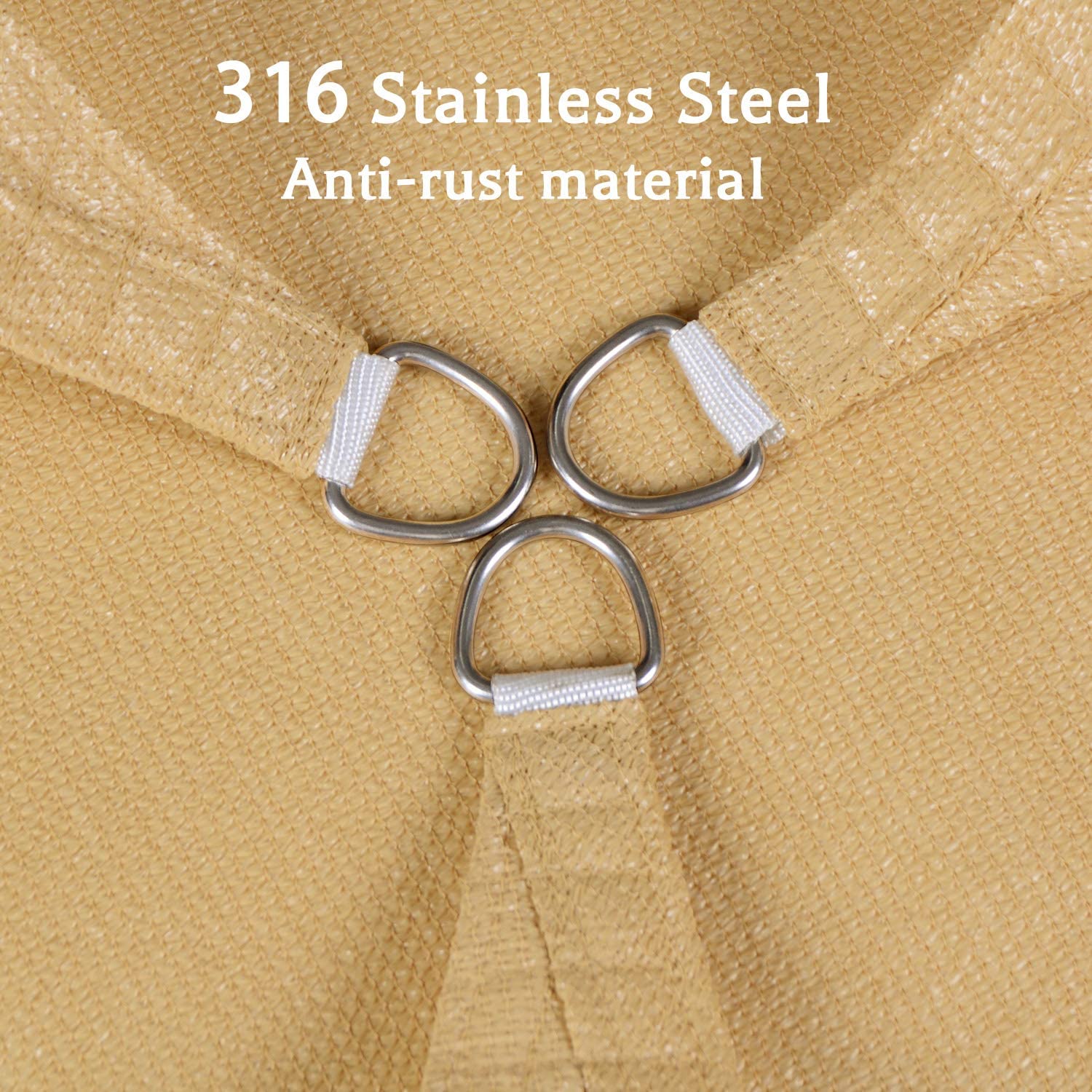 Get the Measurement Right
Sunshade sails have curved sides to enhance pull strength and prevent drooping. Leave 0.5 to 1-foot space in each corner, this is the space for hardware kits and tension adjustment.
Easy Installation
It Is very flexible with various hardware. As long as you have stable mounting points, it could be poles, trees, roofs, etc.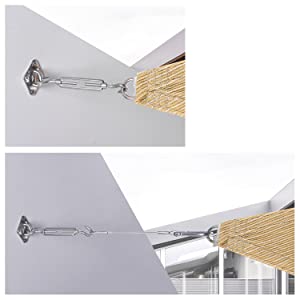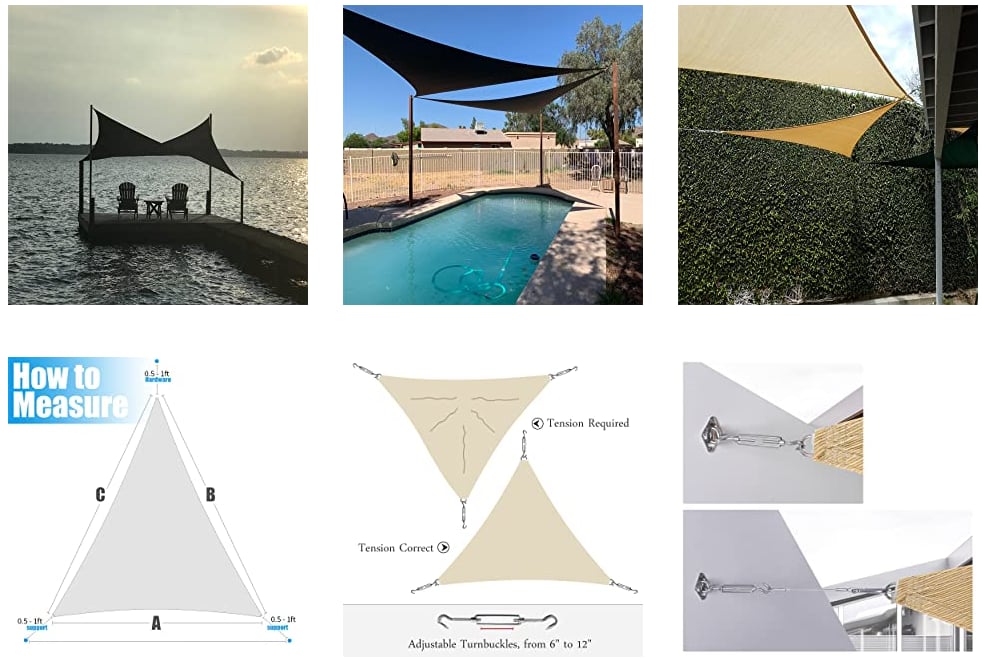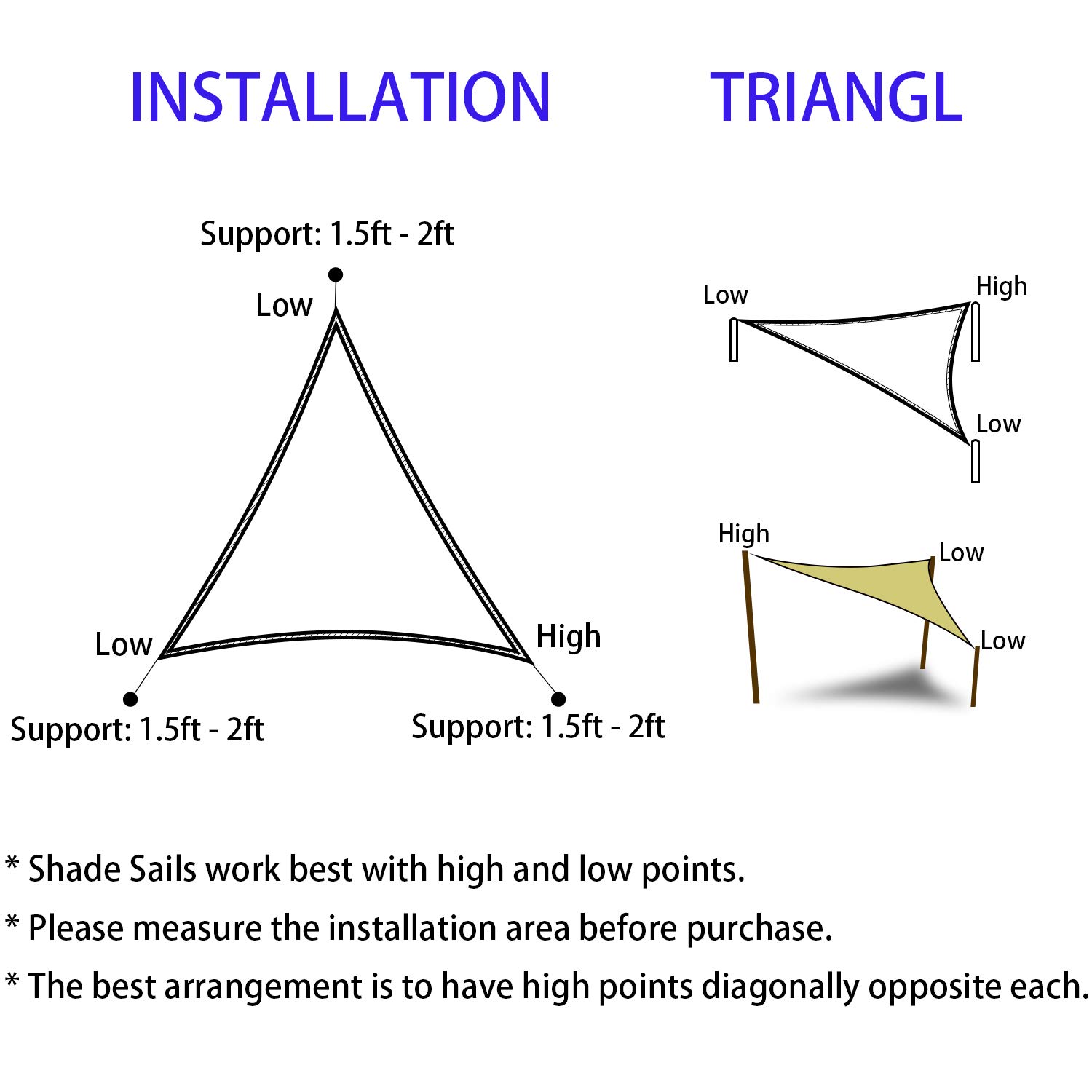 Shade Sail Installation Tutorial👇👇
🌴Match the sun shade sail of different sizes or colors, giving you a larger, more beautiful shading area.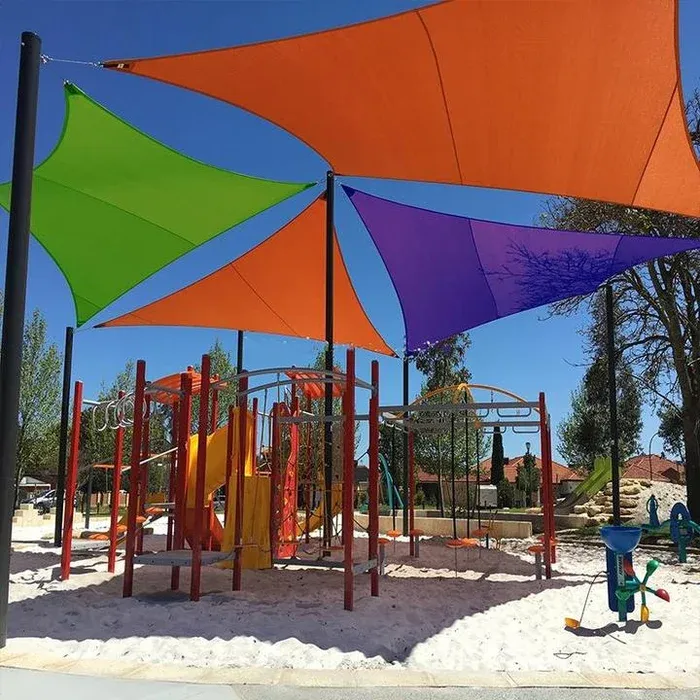 SPECIFICATIONS
Shape: Triangle, Square
Size: 7FT*7FT*7FT/ 10FT*10FT*10FT/ 13FT*13FT*13FT/ 7FT*10FT/ 10FT*13FT
Color: Orange, Blue, Green, Beige, Gray
Use for: Patio, driveway, lawn, garden, pool, deck, courtyard, dooryard, park
PACKAGE INCLUDE
1 * UV protection canopy
3 * 2M Rope
1 * Storage bag
Customer questions & answers:

Question: Can this shade be left up year-round, even in snowy or rainy conditions?
Answer: Yes, when wet or snow will slightly droop temporarily. Then draw up, have tightened cords, but not frequently


Question: How transparent is the material?
Answer: It isn't really transparent at all. Really cools the deck by like 15 degrees! Love it!


Question: Can I attach this to trees?
Answer: Yes, but then you need to consider the tension caused by the movement of the tree in the wind. A very large tree (>18" diameter) and up to 10' high attachment would not move too much to stretch fabric and tear. A smaller tree could move enough to rip it apart. Spring tensioner would help as well as breakaway clips.


Question: Does the wind come through or is it diverted by this sail?
Answer: The sail most definitely diverts the wind or catches it as a sail. We use it with our pergola and roll it up and secure it when not using it
Customer feedback