Are you tired of annoying wired charging?
Our wireless phone charger is compatible with all wireless charging-enabled smartphones and provides 15W fast charging.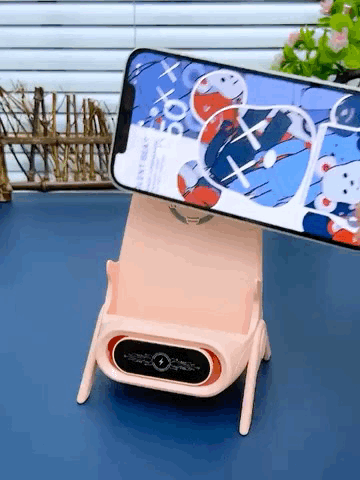 Features:
Innovative chair shape, unique and novel, and there is a sound hole at the bottom to make the sound more three-dimensional when the phone is playing.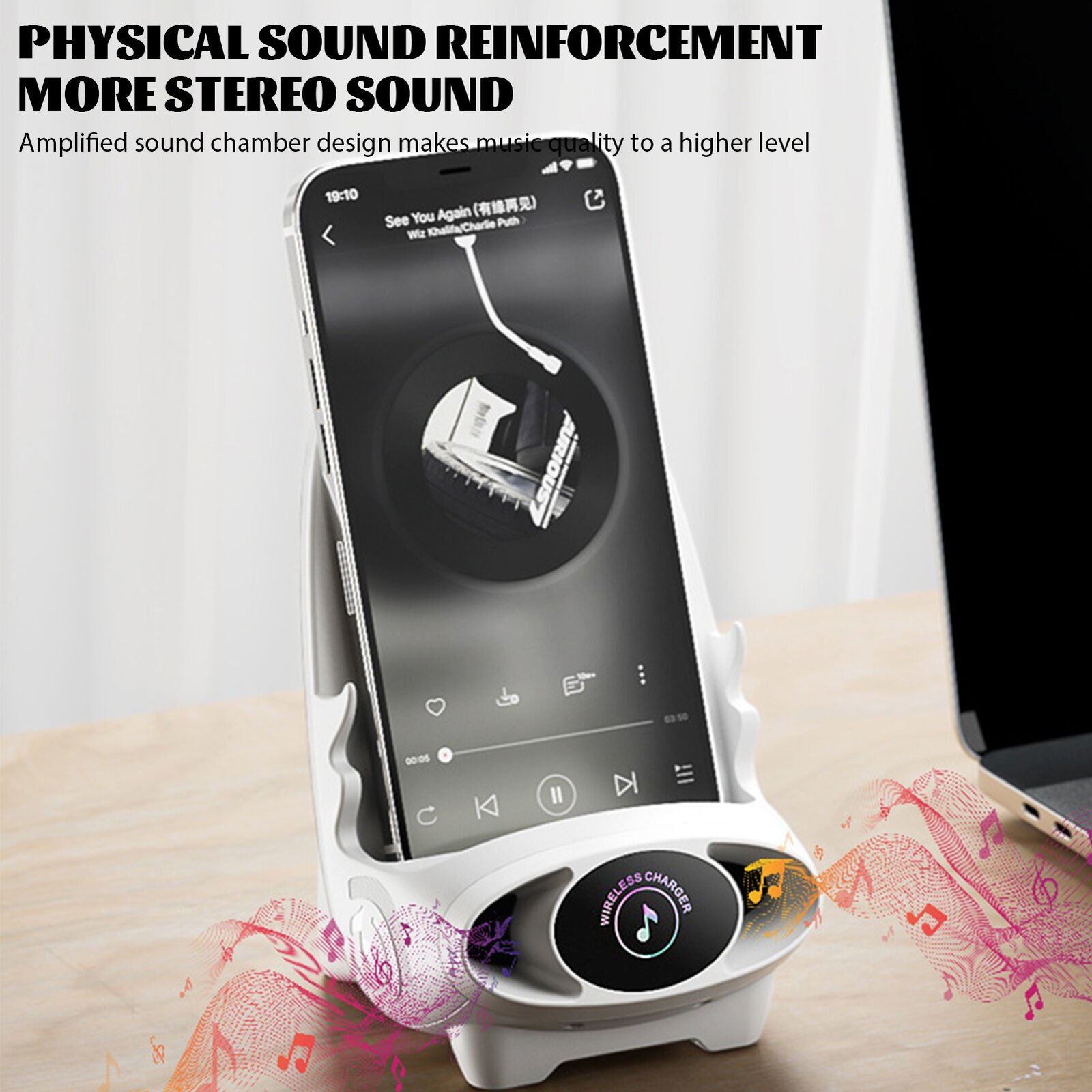 Vertical and horizontal charging allows you to adjust the angle freely so that you can watch movies or play games while charging.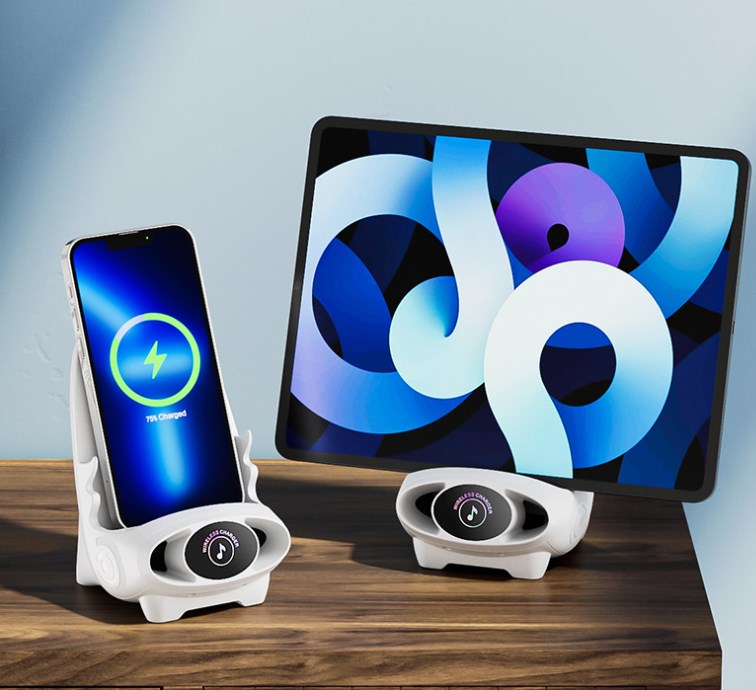 Fast Charging
The chair-shaped mobile phone wireless charger has ventilation holes on the back, which can prevent the phone from overheating and improve the charging efficiency while charging the phone wirelessly.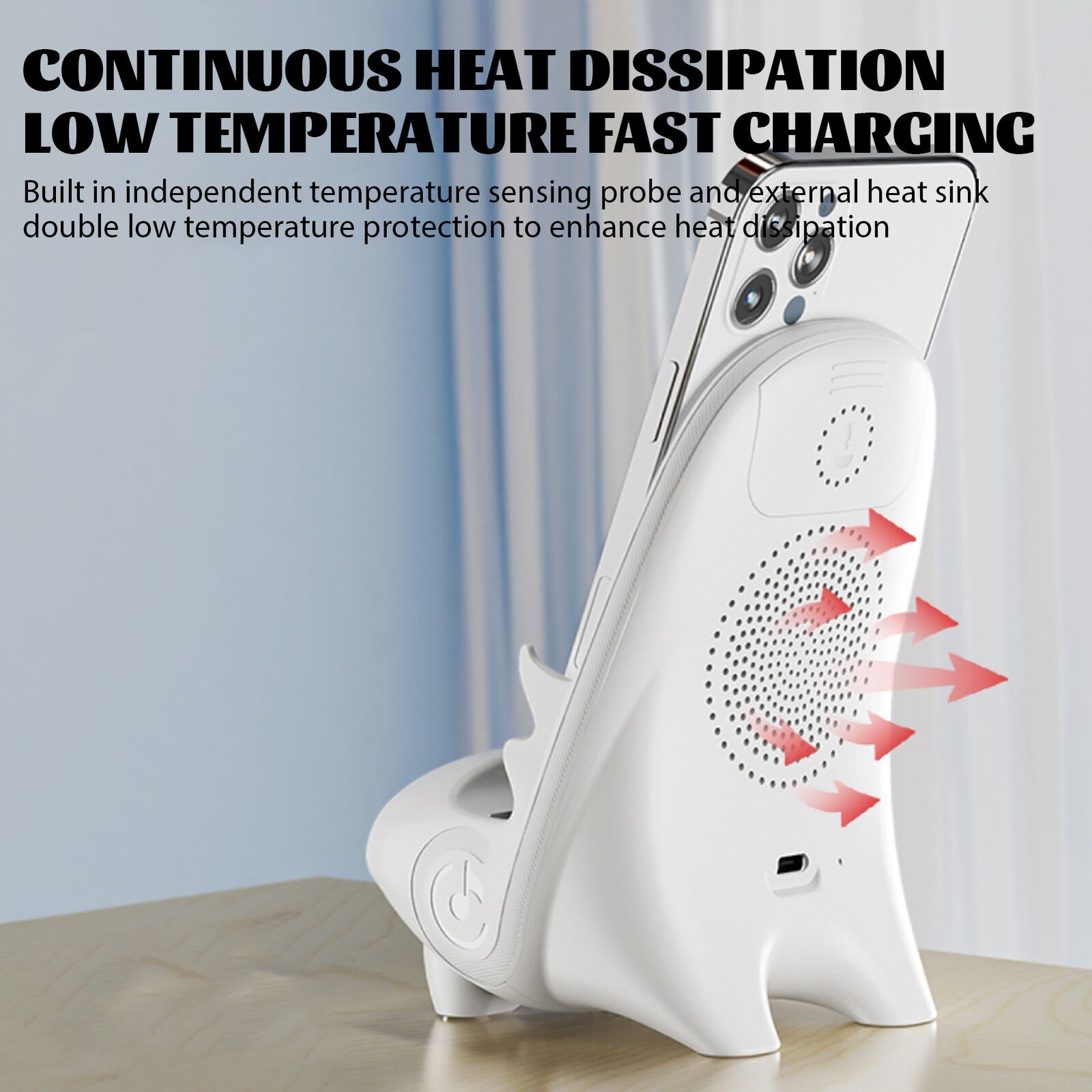 Unique Desktop Decoration
This small chair can be used as a mobile phone holder, but also a work of art, which can be used as a home decoration.
Mini Chair Wireless Charger is ergonomic visual design standards, very suitable for face recognition, watching movies, texting, hands-free calls, real-time chat, etc.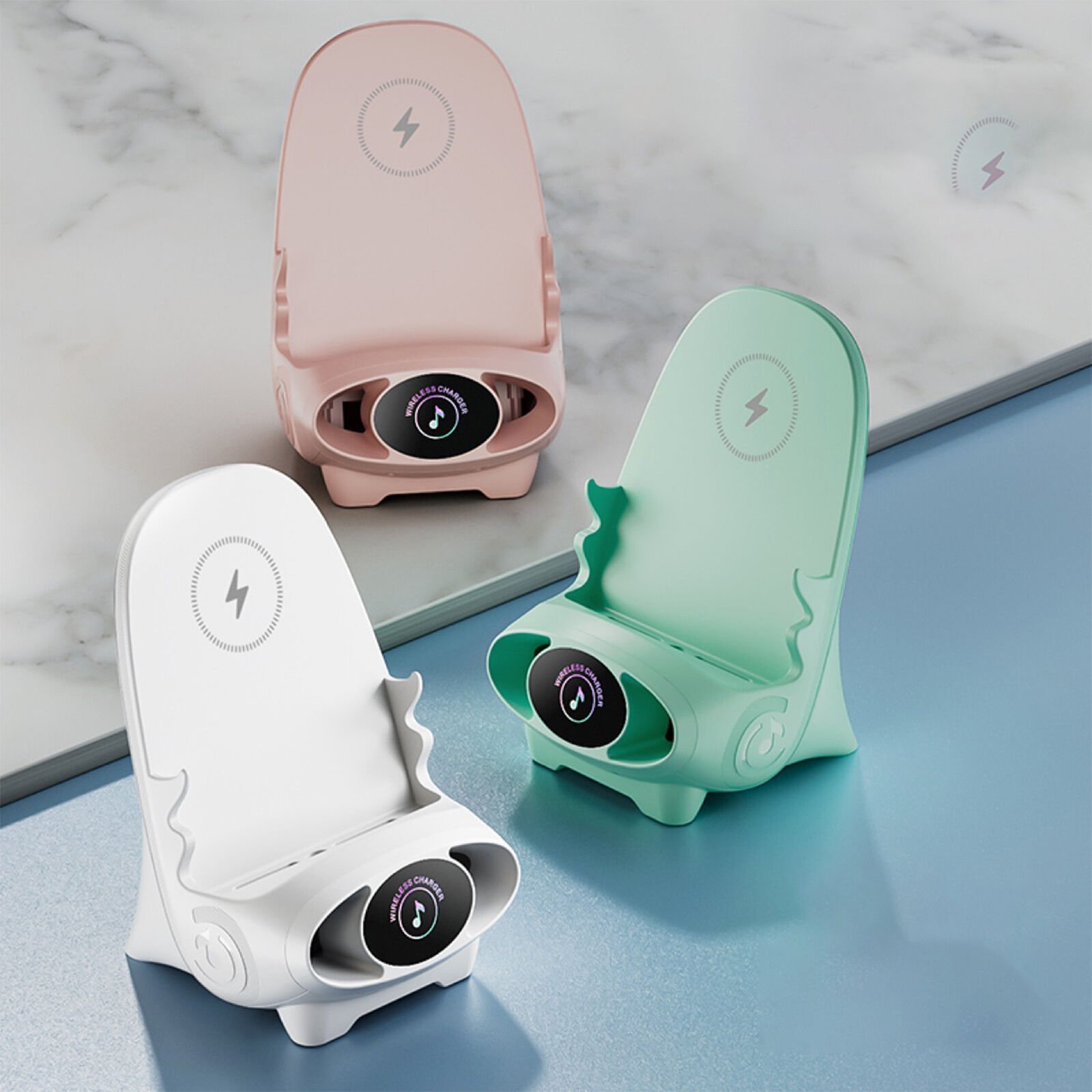 Compatible with all smartphones on the market.
Description
Material: ABS
Output power: 15W
Voltage: 9V/12V
Sensing distance: 0-15mm
Size: 3.70*3.74*5.35 inch