Sick of the nasty dirty silicon glue? The Tool Saves Half Time In Remove The Dried Caulk.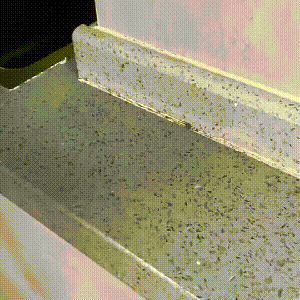 3-in-1 Silicone Caulking Tool contains a stainless steel scraper that performs as a silicone trowel and surface refining tool, delivering a seamless caulking job to renew your house.
FEATURES:
3-in-1 PRO CAULKING TOOL: Double-ended design with a Stainl Double-endedraper head & Silicone Trowel + Surface Refining Tool.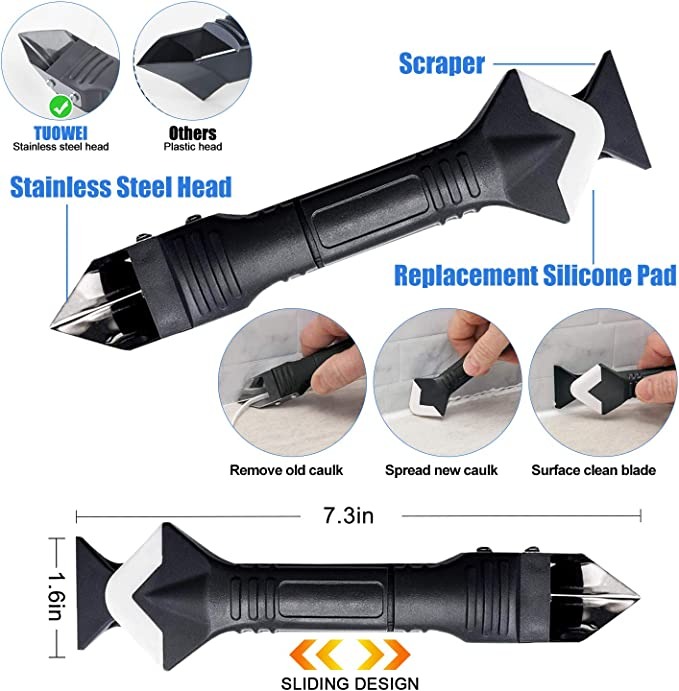 POWERFUL BLADE: Angled V-shape blade to move stubborn grouts on hard-to-reach corners, joints, and edges.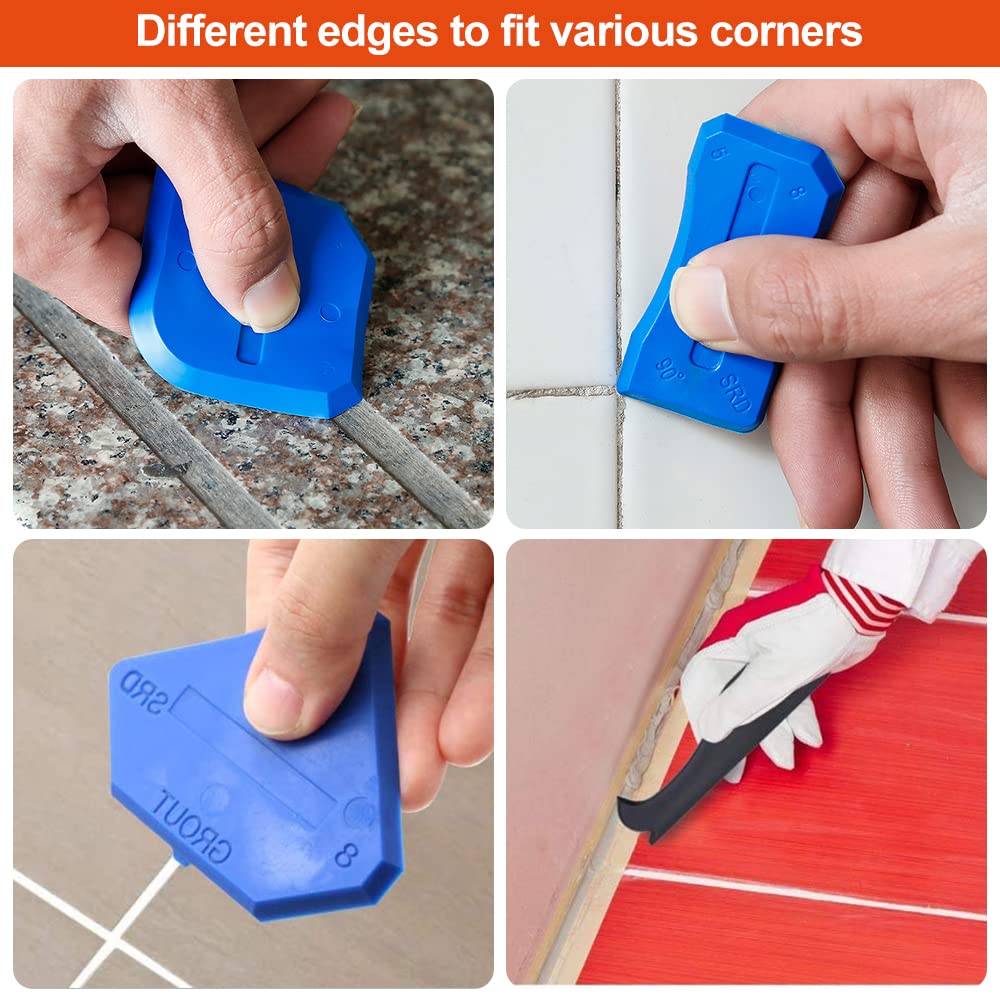 EASY TO USE: Simply glide forward to scrape away old caulk with absolute ease. Consisted of an easy push-pull button.
EXCHANGEABLE TIPS: Include 5 additional trowel trips for universal fit on different job natures.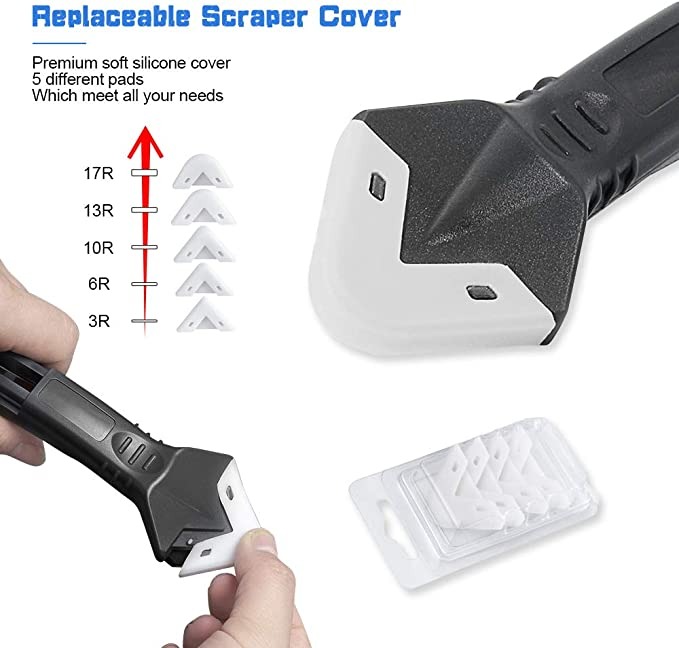 ANTI-SLIP HANDLE: Ergonomic handle for firm and comfortable grip.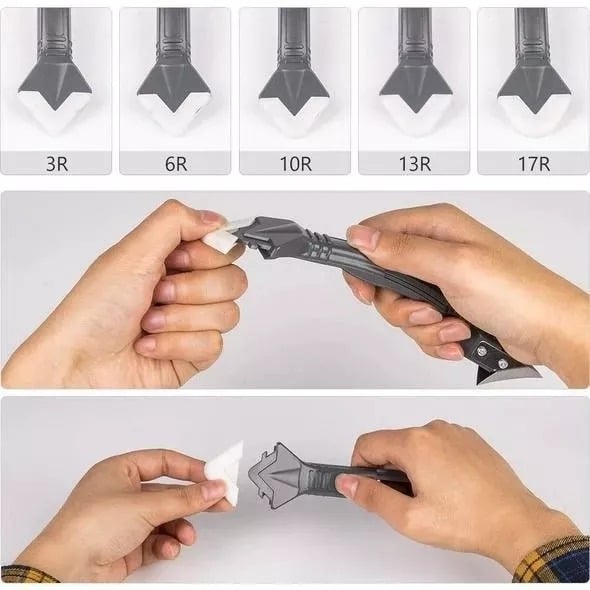 WIDE APPLICATION: Perfect for repair & caulking work in kitchen, bathroom, tank, door, window, sink joint filling finishing, and more.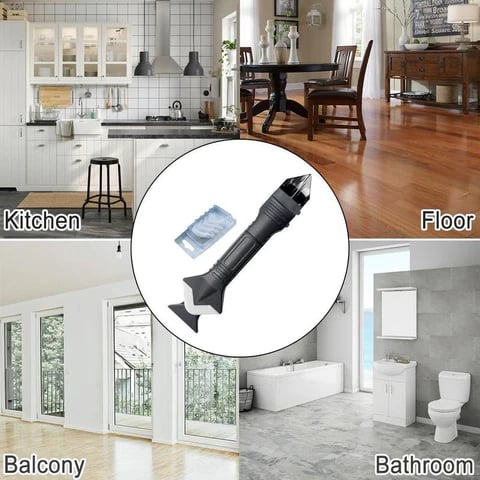 SPECIFICATIONS:
Material: Silicone, Stainless Steel, ABS Plastic
Round Radius (Round silicone tips): 3R, 6R, 10R, 13R, 17R
Length:190mm
Weigth:44.5g
PACKAGE INCLUDES:
1 x Easy Scrape Caulking Tool
6 x Round Silicone Tips