🦩A flock of flamingos swaying in the wind, 🍀Bring a kind of eternal vitality to your garden!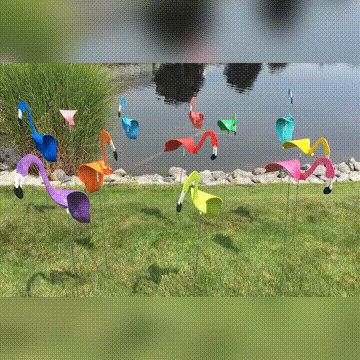 Pink flamingo! Pretty pink! When they float up and down and transform into breeze rotation, they will definitely attract people's attention with their pleasant movements.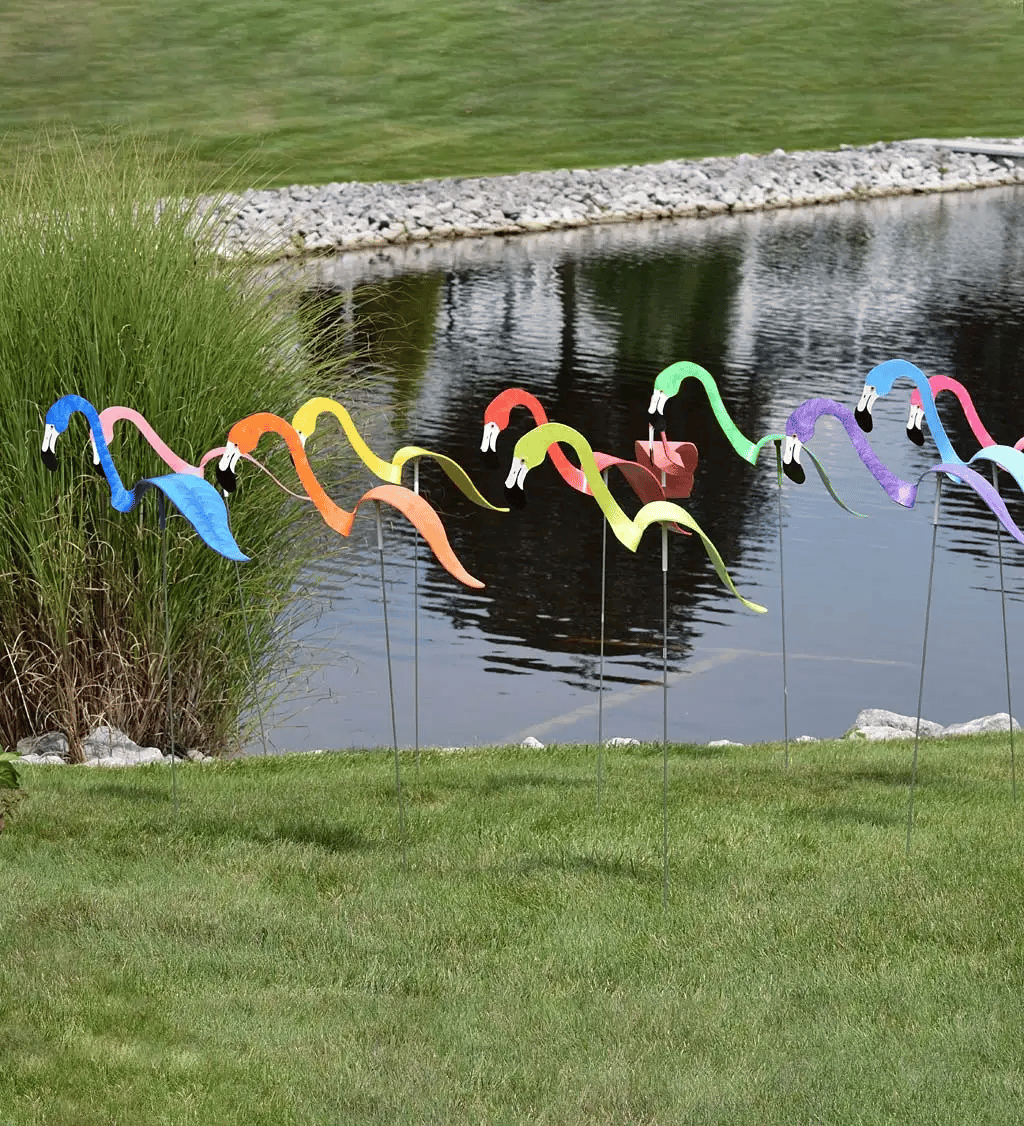 They often rotate in a synchronized motion when rotating, and are a complex supplement to any garden decoration. Happy to bring a smile to any passing visitors.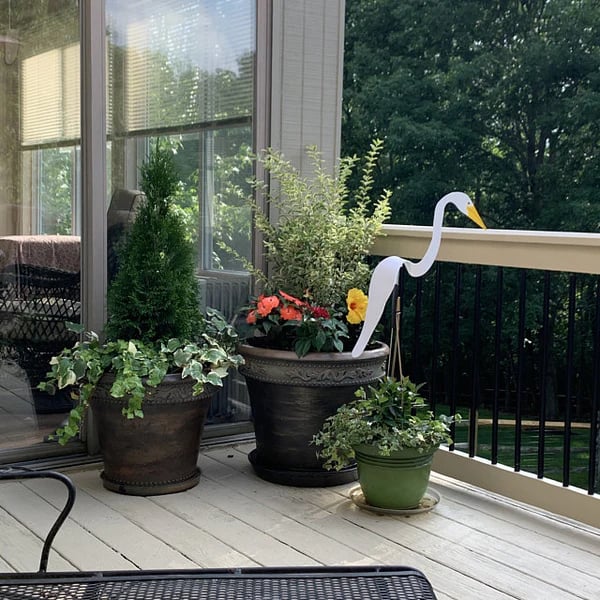 Pleasant and eye-catching white rotating birds can enliven your garden, with a slight garden breeze when they swing up and down and rotate (usually in a synchronized movement).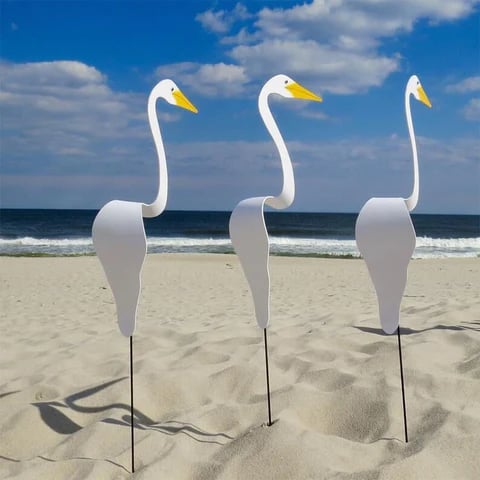 Made of metal -100% handmade which can keep them from fading, and rusting for a long time. The waterproof material can withstand severe weather, and it is harmless to the environment and the human body.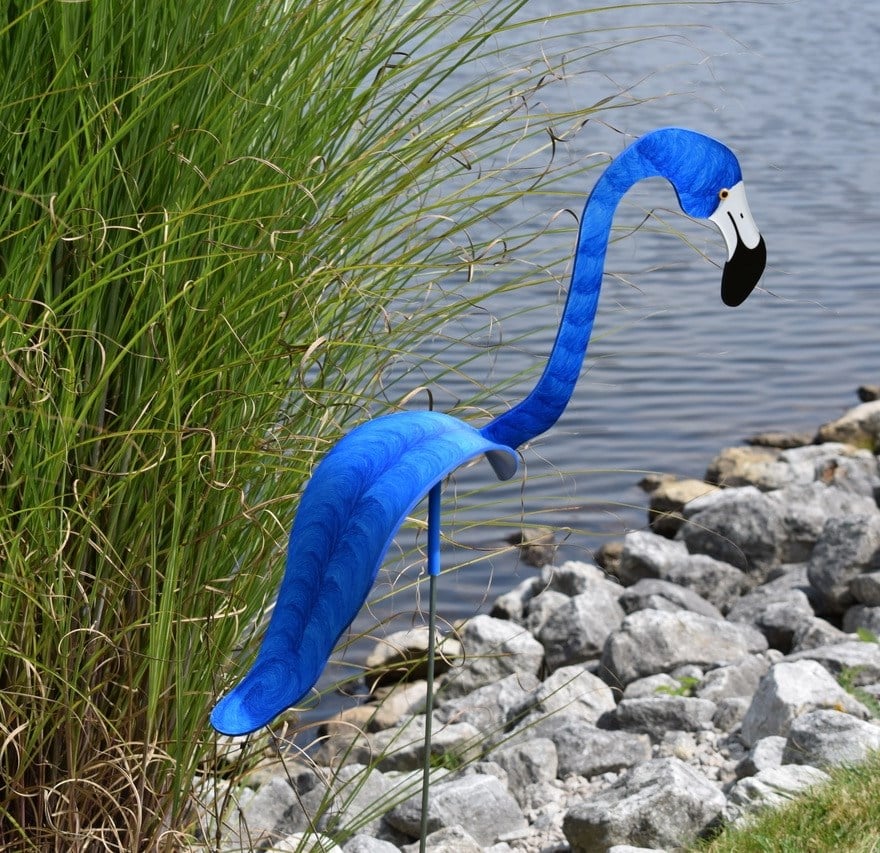 You can buy it to decorate the garden, beach, Christmas, Mother's Day, party gatherings, and other special times to increase the festive atmosphere. Or it can be given to children as a Gift!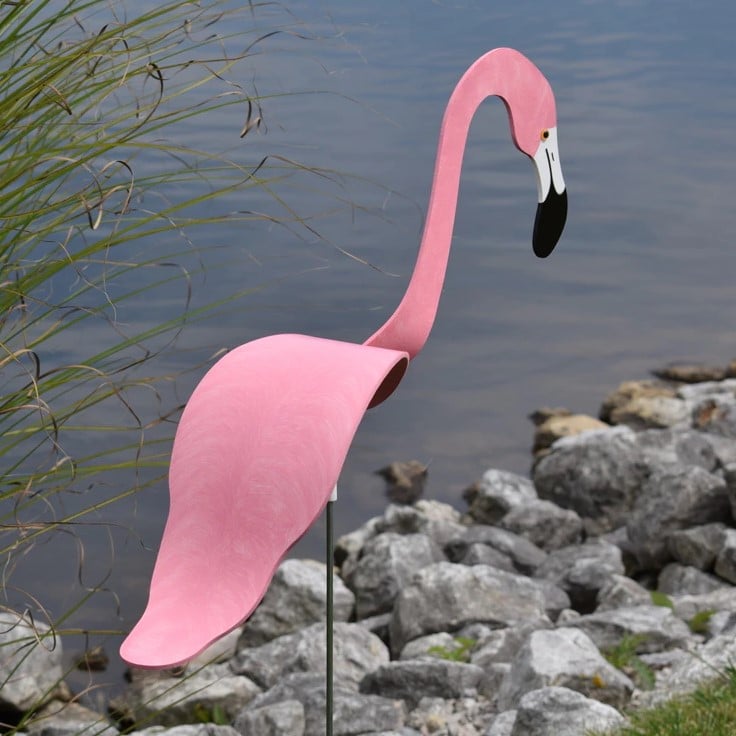 ❤️Approximate size is 15.7" x 3.9" + pole 19.6''
❤️Stainless steel rod, included. ( will not RUST! )
❤️Absolutely gorgeous and unique.
❤️It is very important to us that you are happy with your purchase. Your satisfaction is guaranteed.