Are you tired of a constantly wet and discolored countertop under your faucet and dish soap?
The solution is here! Our fantastically styled draining pad is a sturdy and flexible pad that stays in place, drains well, and keeps your countertop dry.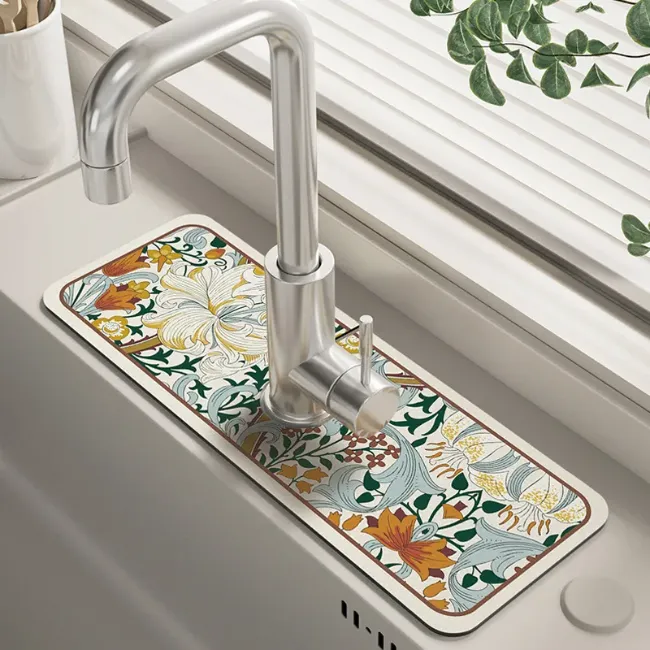 FEATURES:
Featuring powerful absorbency, this pad can quickly and efficiently absorb water from a typical countertop.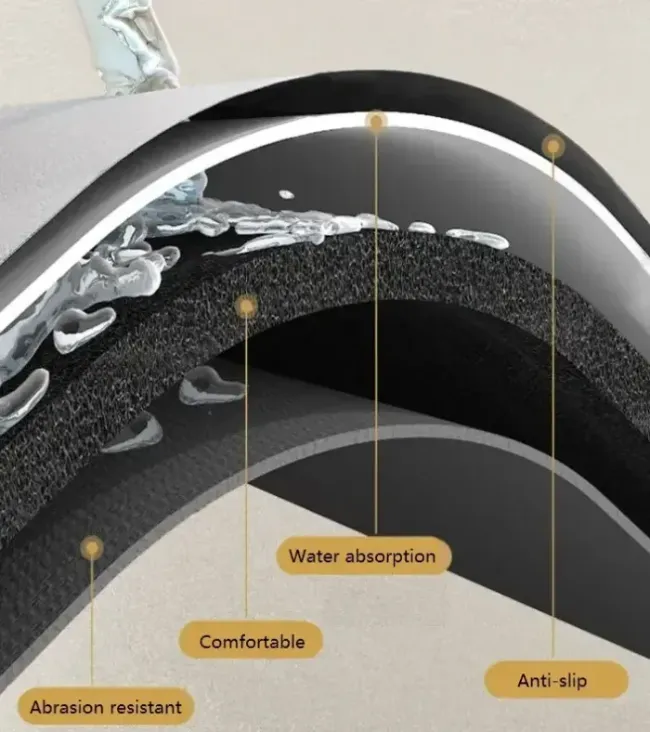 It's also easy to clean - simply use a brush and detergent and rinse with water.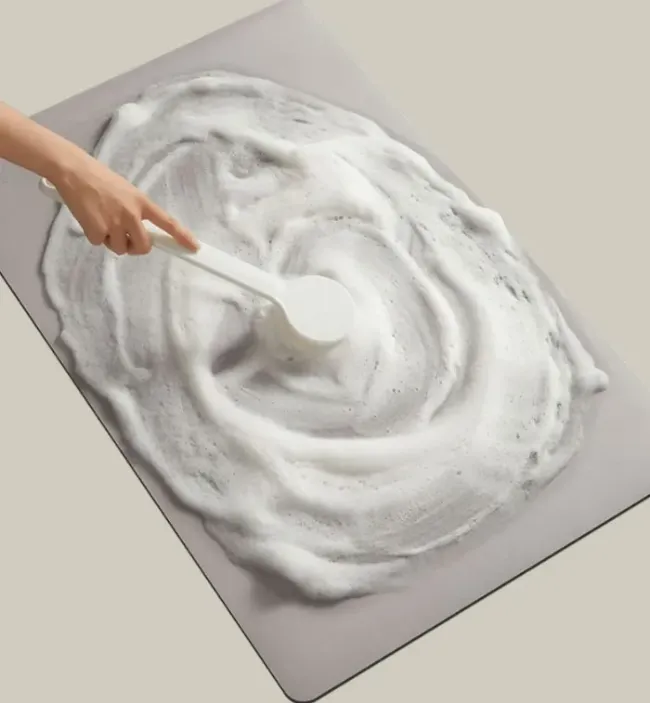 The back of the pad has a rectangular textured finish for a firmer grip on the countertop to prevent sliding.

Installation is a breeze too. Designed in accordance with the international hole diameter of 6.35cm, it's suitable for most homes. Don't settle for a constantly wet and discolored countertop - get our draining pad today and keep your kitchen looking clean and fresh!

HOW TO ABSORB WATER:

SCENE SHOW: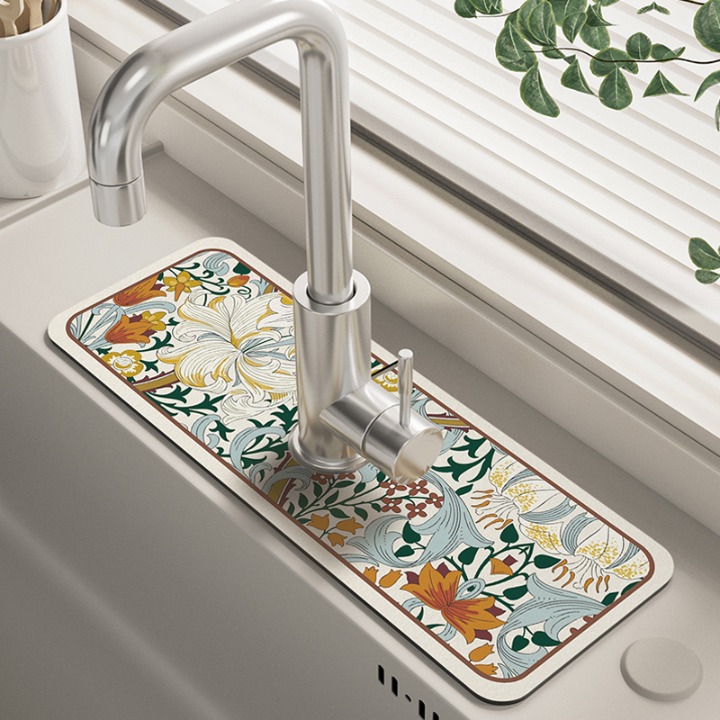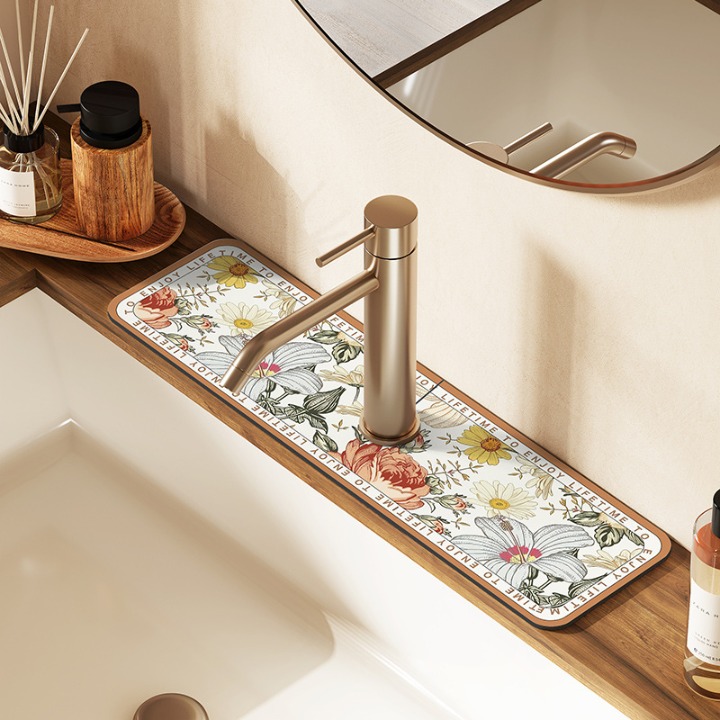 SPECIFICATIONS:
Material: Diatomaceous earth
Size: 38*13.8*0.3cm
❤️Thank you very much for visiting our store. Have a nice shopping day❤️