☀REDUCES GLARE!SAFE DRIVE!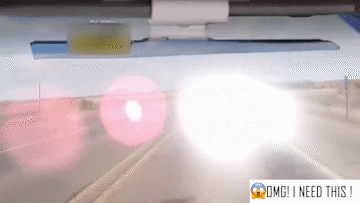 This visor for cars has dual capabilities, with a polarized daytime lens plus a yellow lens for day and night time driving. Effectively reduce strong glare light which protects your eye and gives your extra safety.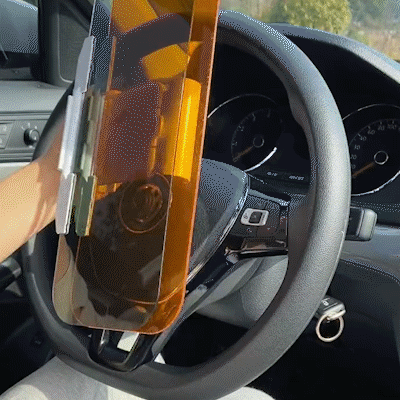 Highlights
Upgrade Version
The anti-glare car visor is made from Acrylic+ABS material, durable and flexible, and will not be excessively hard and broken. 180-degree swivel design allows you to adjust it to your own position.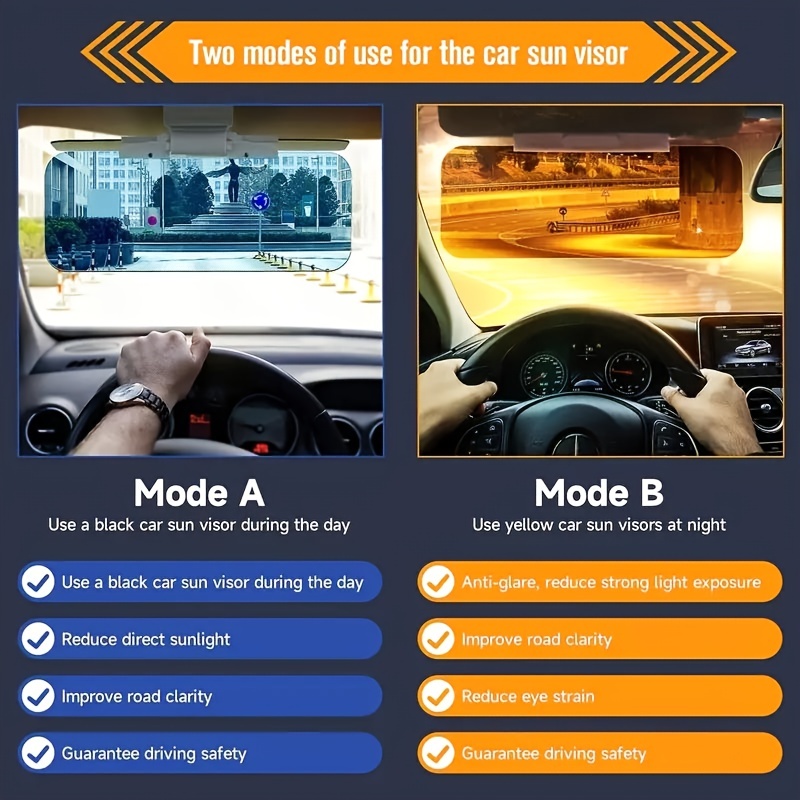 Reduce visual fatigue
In the long-term driving process, if the eyes are stimulated by strong light, it is easy to dazzle, causes nervousness of the eyes, and high blood pressure, stomach ulcers and other diseases. This anti-dizziness mirror can reduce flash stimulation and protect our eyes.
Soften the sun
The glare of the sun, the reflection of the body, and the high beam of the headlights become serious.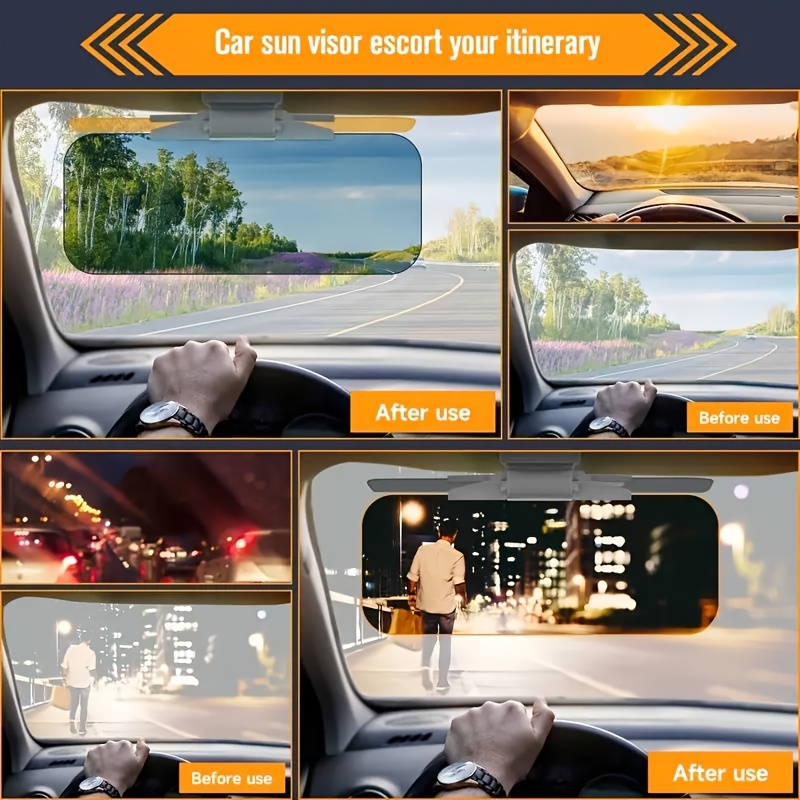 Protect the vision of both eyes
According to the survey, this anti-glare mirror can mitigate glare. Improve vision definition, reduce dizziness, protect eyes, and improve driving safety.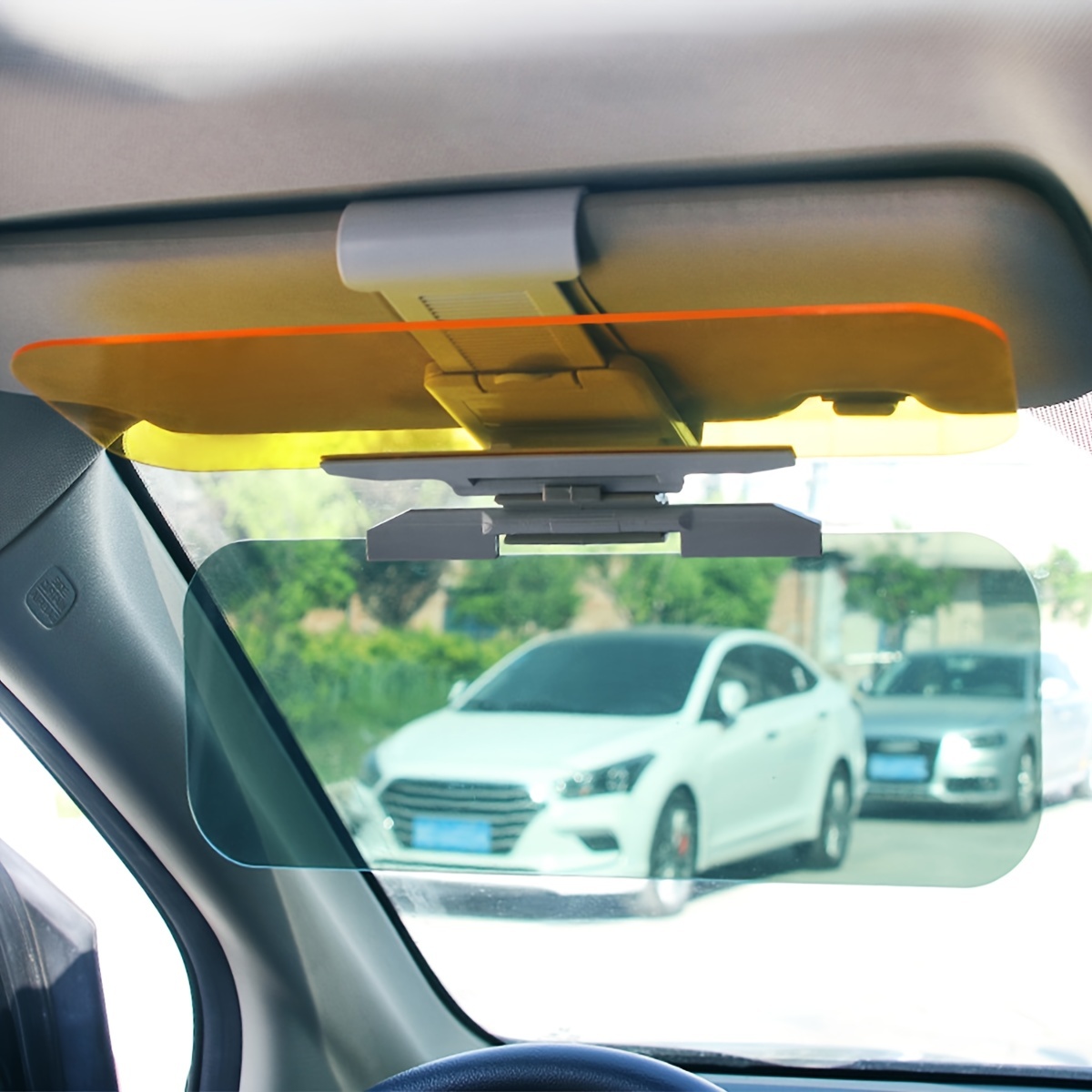 Effective prevention of snow blindness
The snow in winter is heavy, which can easily lead to snow blindness. There is a major security risk. Glare mirrors can block your direct light and carefully groom you.
All-round accessibility
Regardless of the model, the day and night lenses change. Suitable for most cars.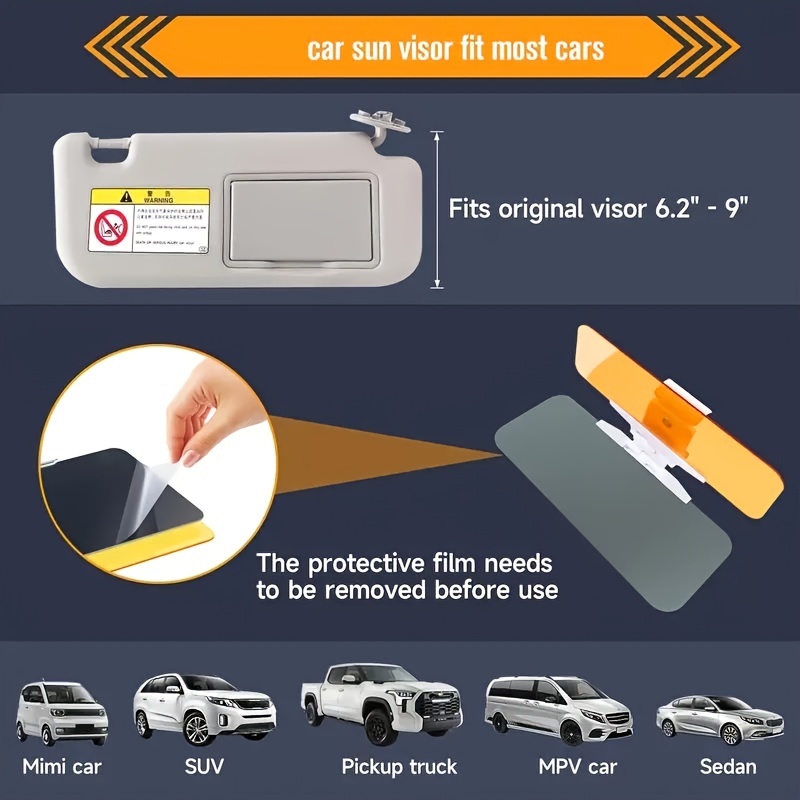 How to install: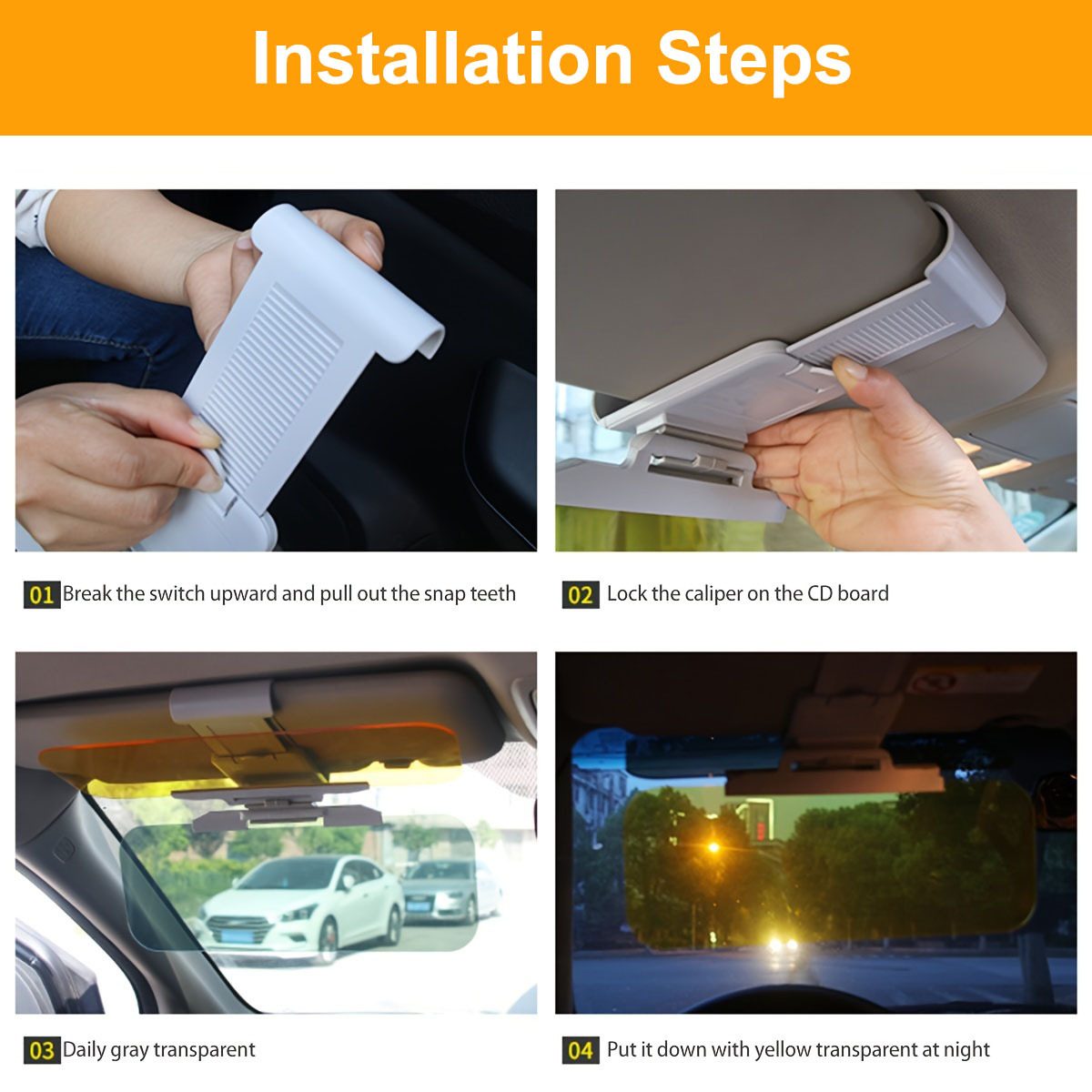 Specifications:
Material: Acrylic+ABS
Weight: 390g
Size: 12.6*4.72*0.08 inch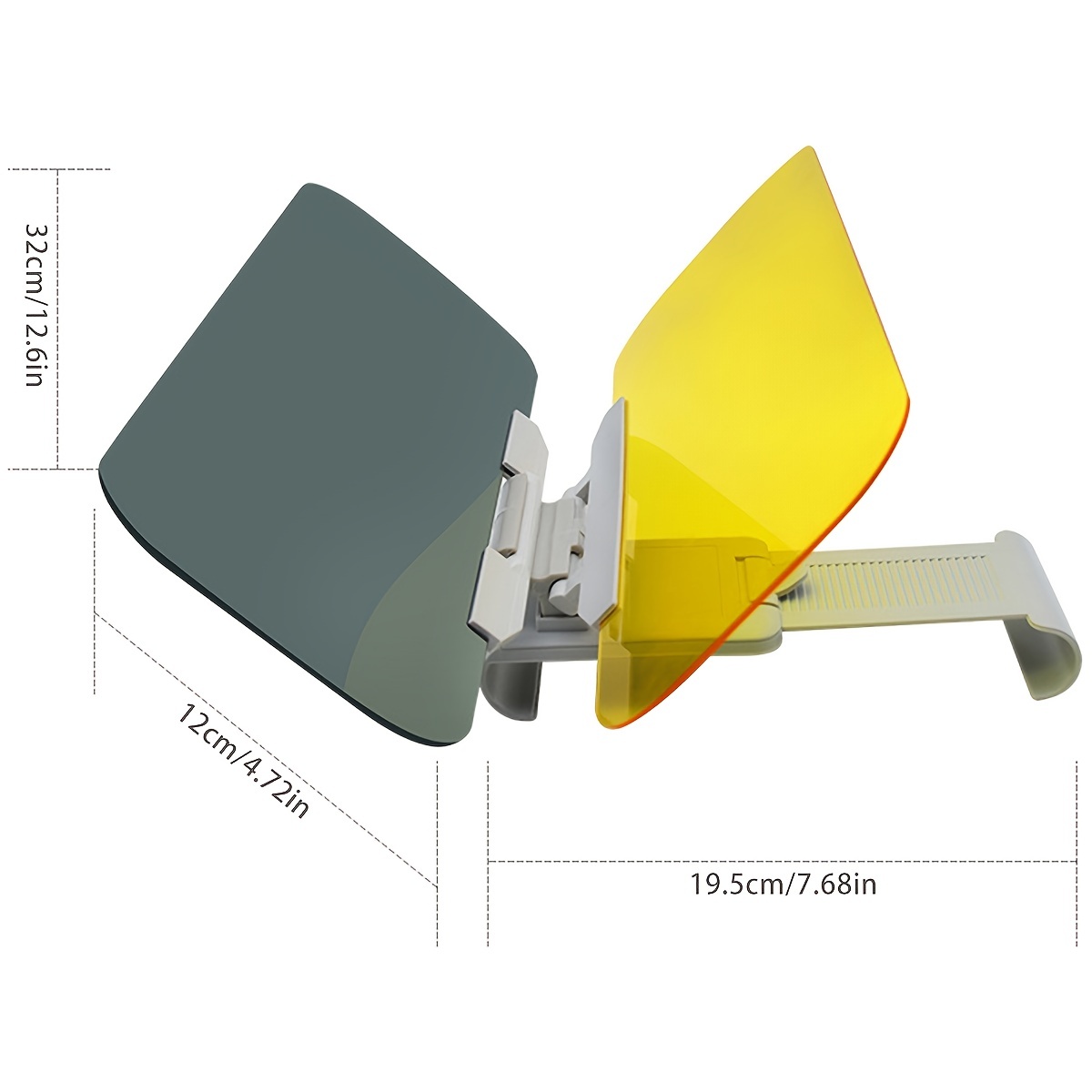 Package included:
Day And Night Anti-glare Driving Sun Visor * 1