🦷Intelligently complete brushing in 60 seconds
👶👶Let your baby fall in love with brushing teeth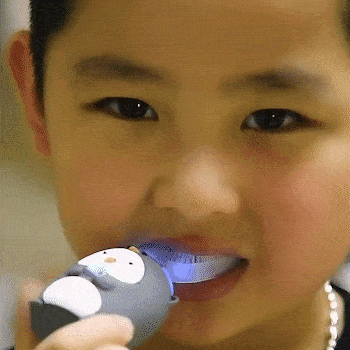 🕐Brushes All Areas for 60 Full Seconds
360 Degree coverage brushes all surface spots at once for a dedicated 30 seconds, which is also all you need in total for a thorough clean
💖Antibacterial and Safe Cleaning
Perfect for sensitive or receding gums. Our antibacterial silicone brush heads are tough on plaque but gentle on the gums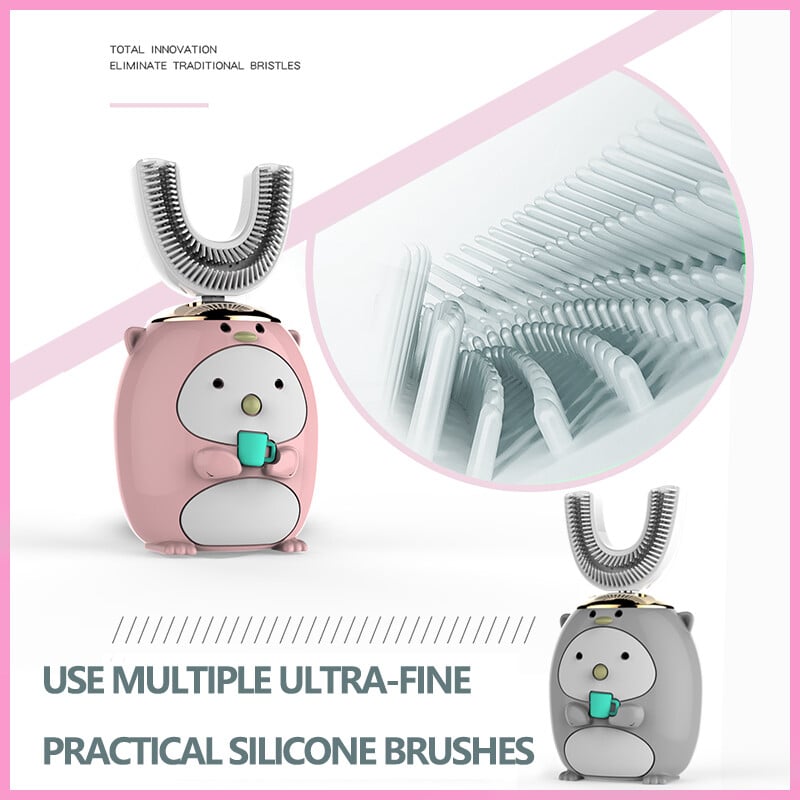 FEATURE:
✨Omni‑directional waterproof sealing designs, IPX7 send waterproof, convenient, durable, cleaning.
✨Multi‑gear switch, suitable for tooth growth stage, 8000‑31000 times/min cleaning vibration frequency close to adapt to children sensitive young teeth.
✨The ‑shaped toothbrush head is designed with food‑grade material that touches the gums and teeth at 360 degrees, giving your mouth a quick and comfortable experience every time you brush your teeth.
✨9D Fit teeth without a dead angle to take care of every small baby tooth of children in an all‑round way.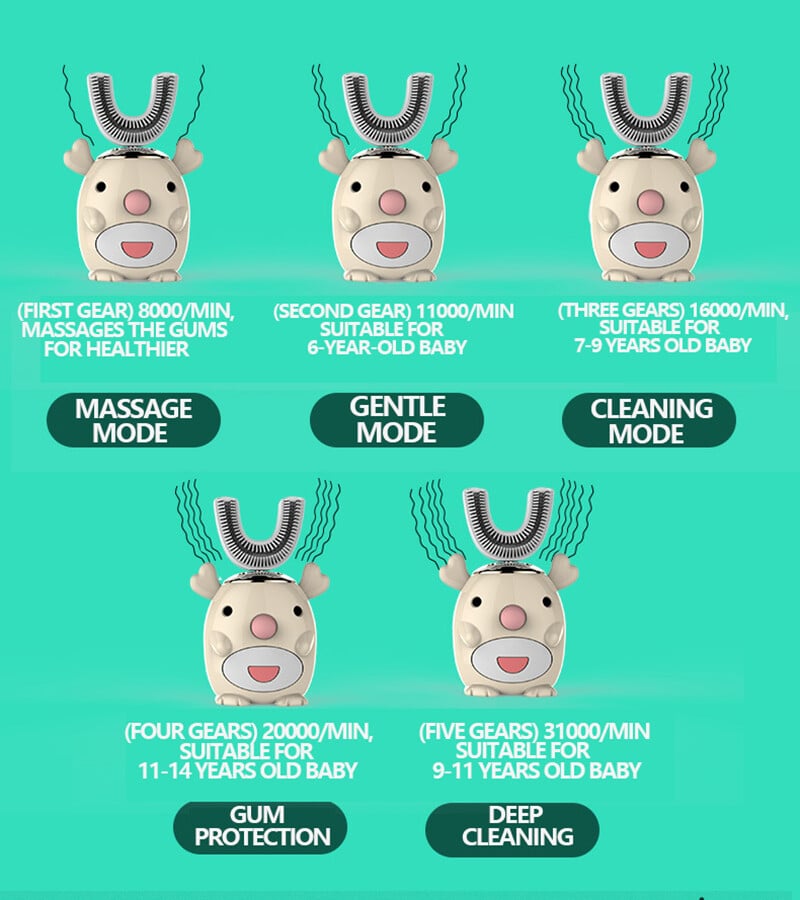 Product features and specific information
Five modes (massage mode, gentle mode, clean mode, gum protection mode, deep cleansing)
The brush head uses a very fine Food grade silicone brush
60 seconds scientific timing, automatic power off
IPX-7 waterproof
Smart magnetic levitation sound wave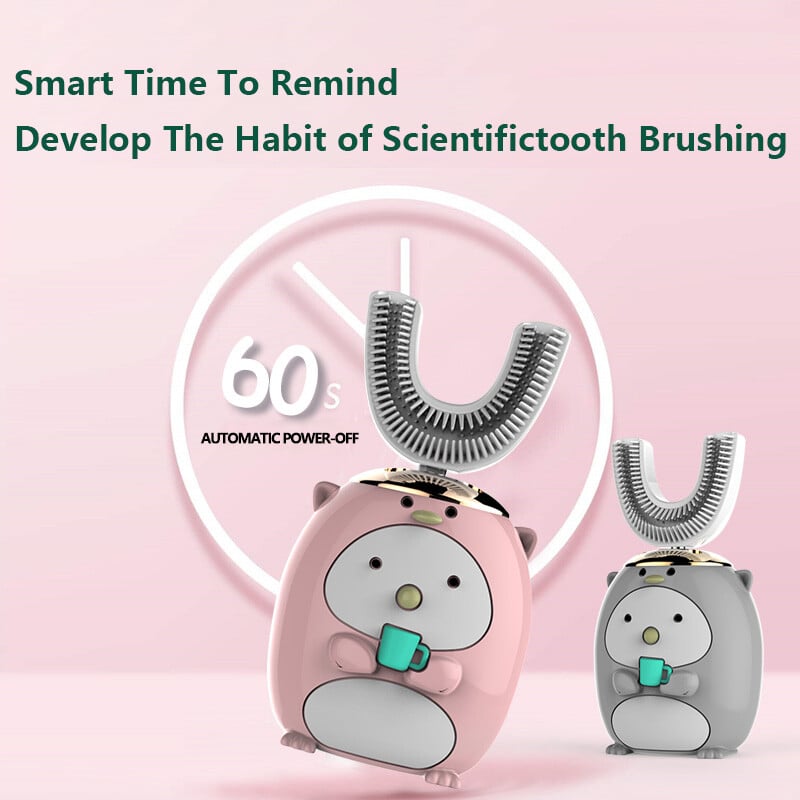 Modes:
1st Gear massage mode (8000 times frequency/min, massage the gums to care for the gums)
2nd Gear gentle mode (11,000 frequency/min, suitable for 6-year-old children with tooth replacement)
3rd Gear cleaning mode (16000 frequency/min, suitable for 7-9-year-old children, cleaning teeth to show white teeth)
4th Gear gingival mode (23,000 frequency/min, suitable for children aged 9-11, enhanced cleaning, anti-cavities)
5th Gear deep mode (31000 frequency/min, suitable for 11-14 children, deep cleaning, tooth care)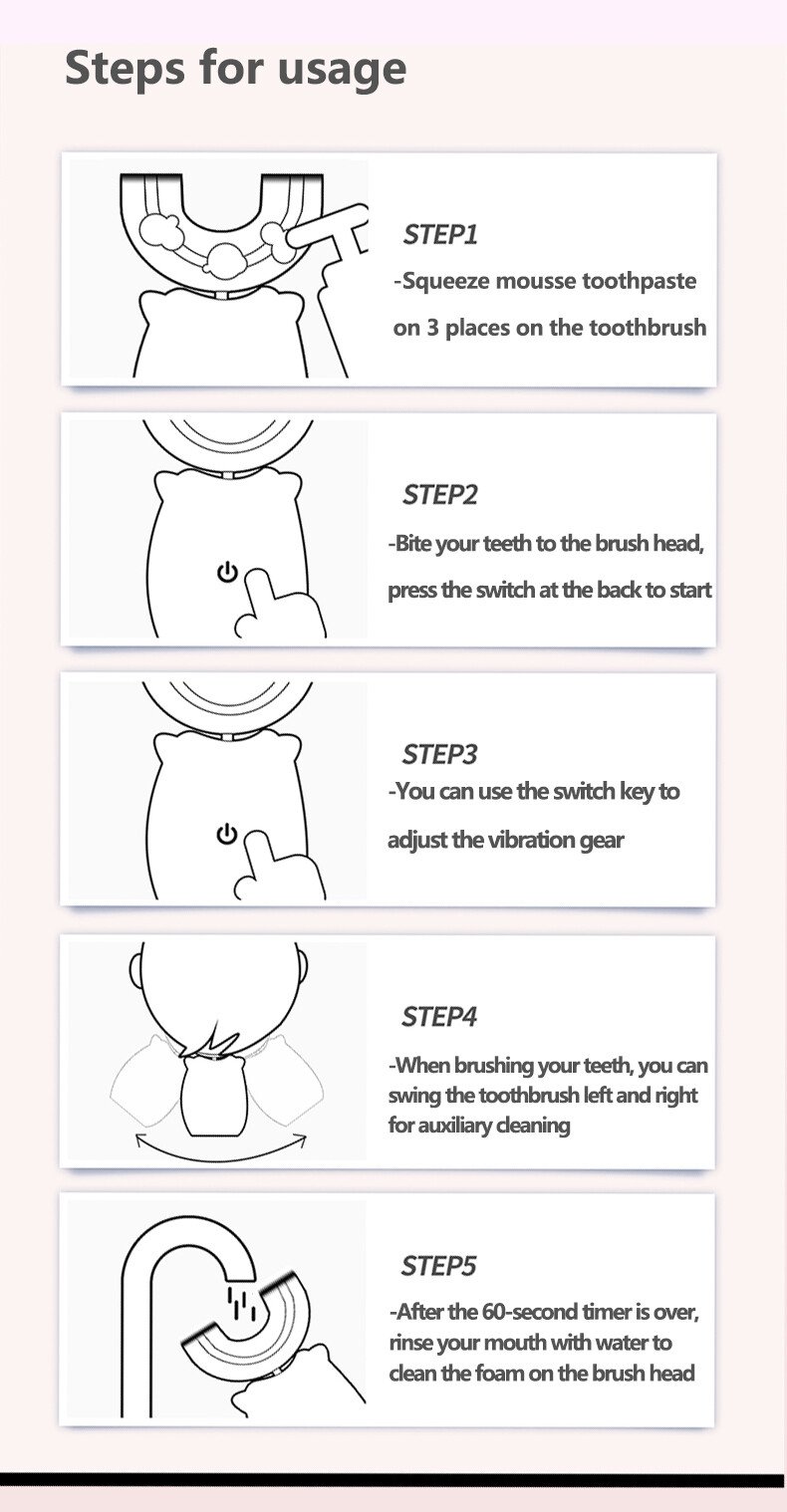 Specifications:
Material: Silica gel
Color: Yellow elk/Penguin gray/Penguin pink
Dental tray diameter: 4.5/5cm
Product weight: 320g
Product size: As shown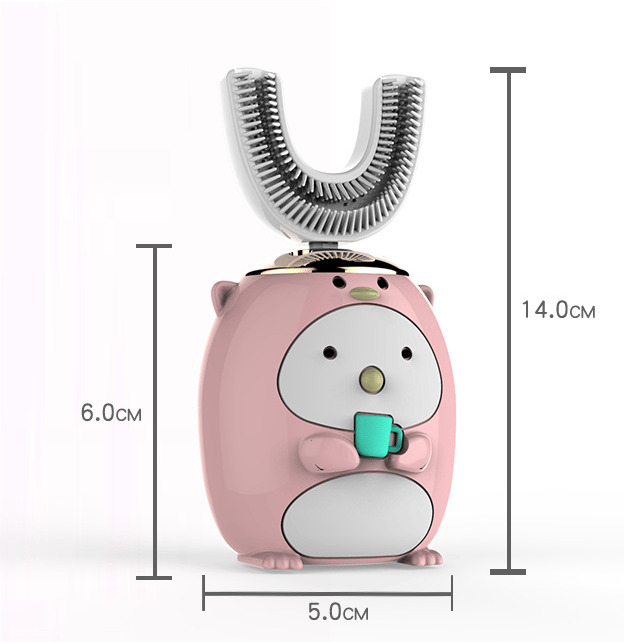 Package List:
1 x Host
1 x Brush Head
1 x USB Cable