✨✨ Cookie Recipe 🍪✨
Make full use of these exquisite stamps and get delicious gingerbread. Recipe is here.🎁🍪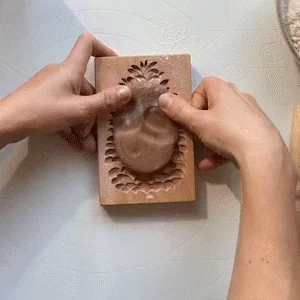 This wooden baking mold is engraved with charming animal motifs, allowing you to make delightful cookies and gingerbread. Surprise your family with homemade treats or Russian prianikis. The mold is also a fantastic gift for any occasion. 🐿️🐯🐝🐑🐇😺🦔❤️🌸🌰🌪️🌹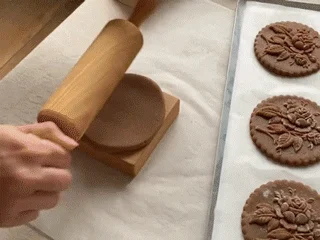 Non-Stick Baking Molds: These adorable molds are easy to use and clean, leaving no excess residue. Simply press the outer mold onto the dough, place the inner mold inside, press down gently, and remove the mold to reveal a lovely design in your dough. 🥐🥖🍪
Ideal for creating prianik, gingerbread, honeycakes, or cookies. Enjoy the creative process and bring joy to your baking! 🎨👩‍🍳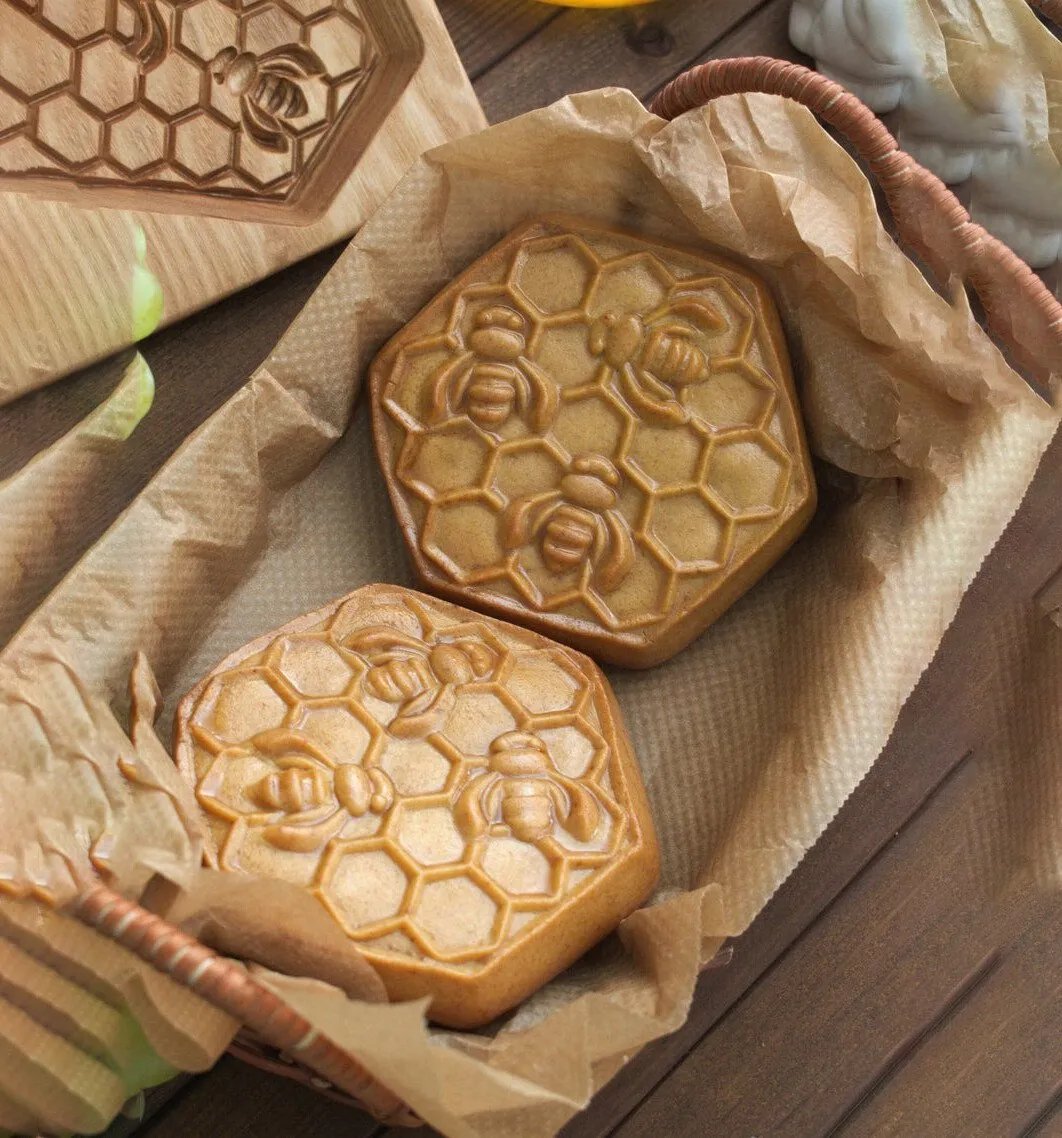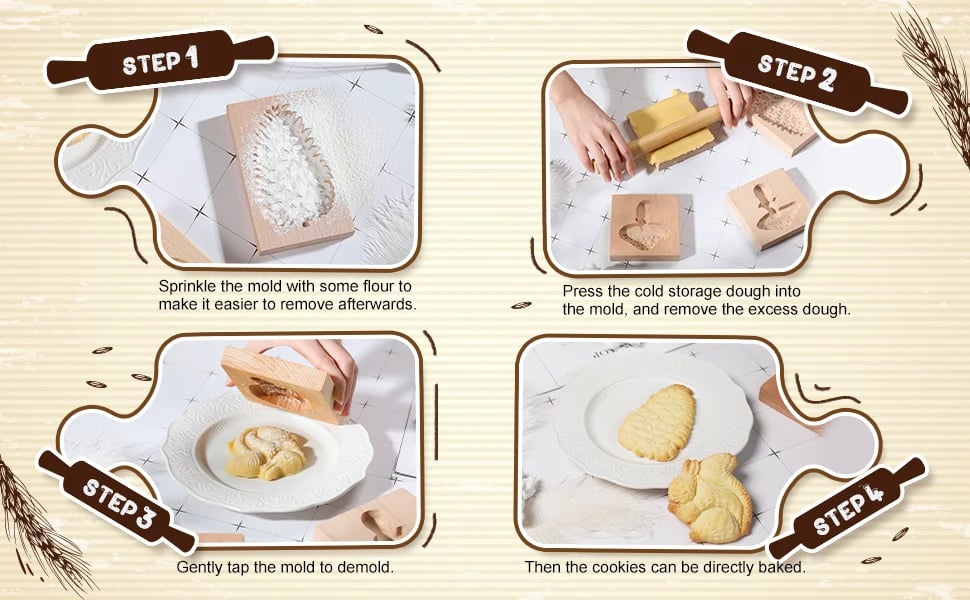 The mold is just the mold, ths idea comes from you!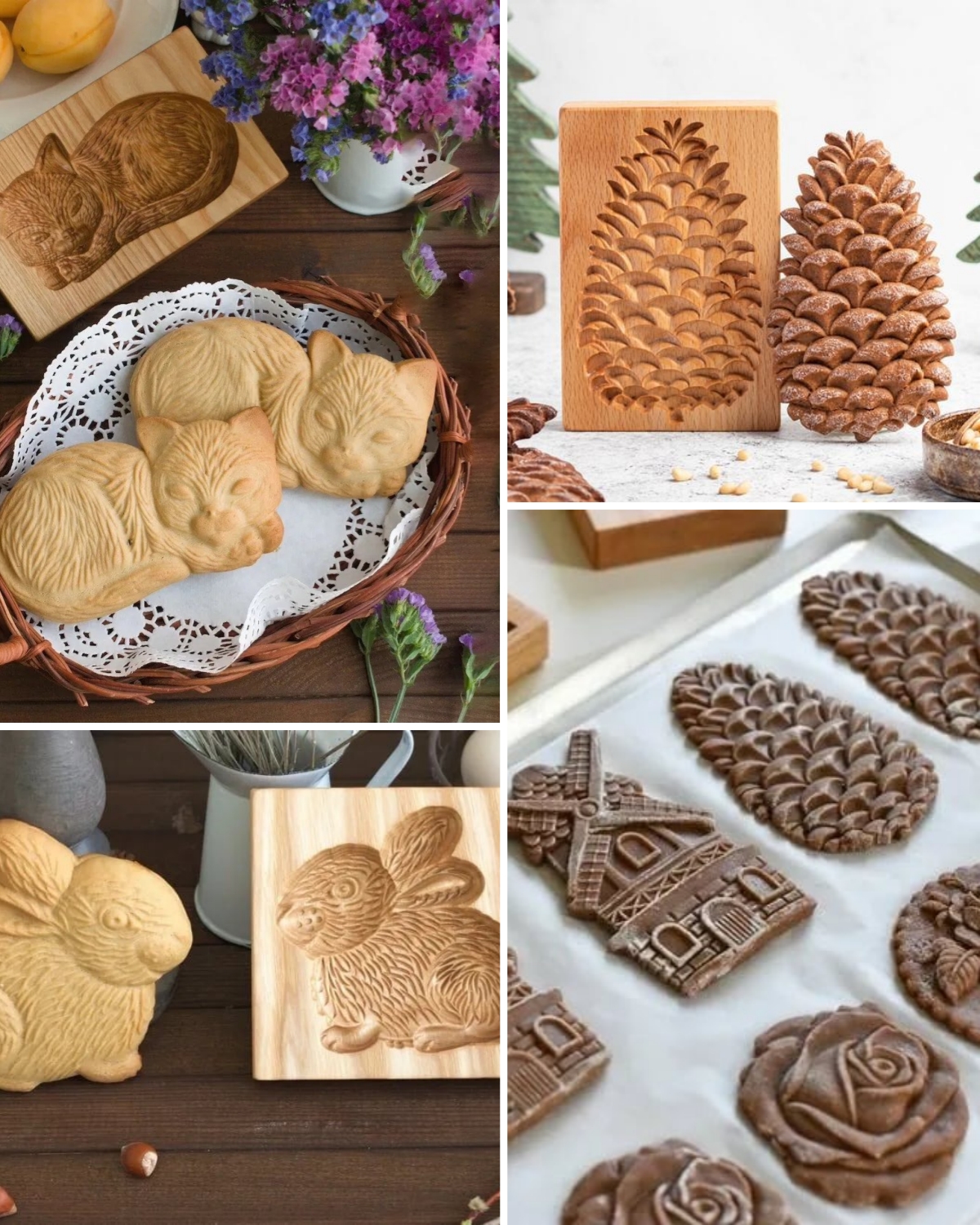 🥰 You might also need this: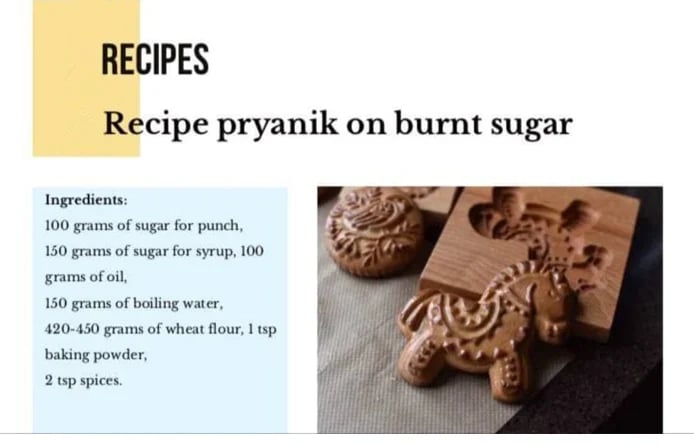 Maintenance and cleaning of wooden baking molds:
For first-time use, wipe the mold with a clean cotton cloth instead of washing it directly with water.
Apply a thin layer of vegetable oil to the surface and let it air dry to prevent mold from forming.
After each use, rinse the mold with clean water and dry with a cotton cloth. Applying vegetable oil and allowing it to dry can extend the mold's lifespan and prevent deformation and cracking.
Avoid prolonged soaking of the mold in water.
SPECIFICATIONS:
The mold has been treated with a food-safe mixture of beeswax and flax oil.
Made of beech wood with flax oil finish.
Price is for 1 mold.
Sizes:

Squirrel : 10*10*2cm
Tiger : 10*10*2cm
Bees : 10*10*2cm
Sheep : 11*6*2cm
Rabbit : 10*10*2cm
Cat : 11*6*2cm
Hedgehog : 10*8*2cm
Heart : 10*9*2.4cm
Violets : 13*10*2cm
Cedar cone : 13*8*2cm
Wind mill : 10*10*2.5cm
Rose : 10*10*2.5cm