🔧 In the world of engine rebuilding, many engines and parts become forgotten junk. However, we take old engine parts as inspiration and create something completely new!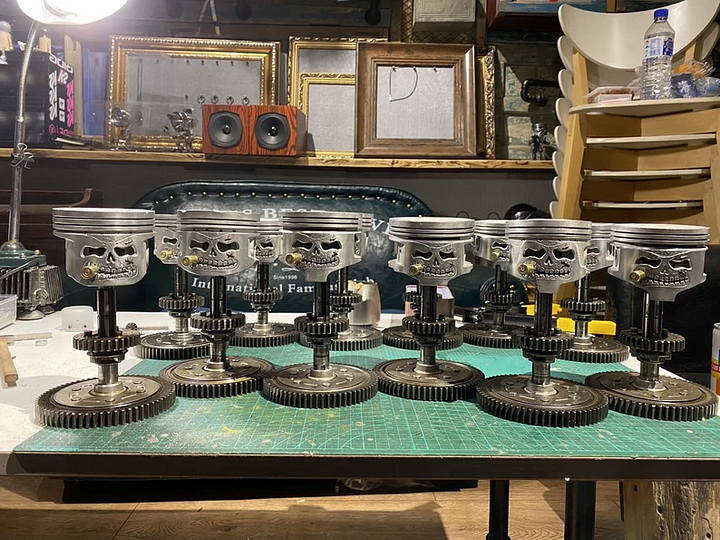 We gave a new attitude to old pistons, and we found great joy in creating piston skulls and the joy they bring to others.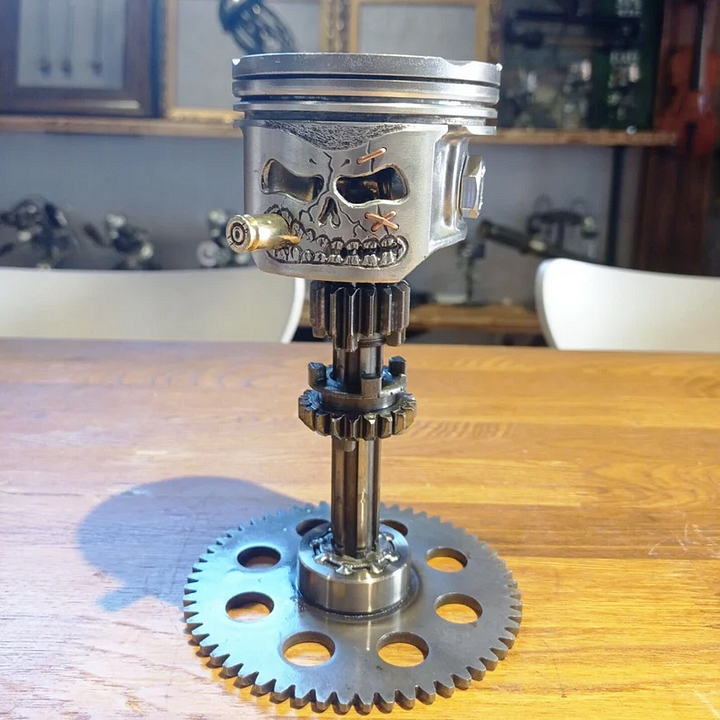 Handcrafted piston skull sculptures, each one unique. Would make a perfect keepsake and collector's item.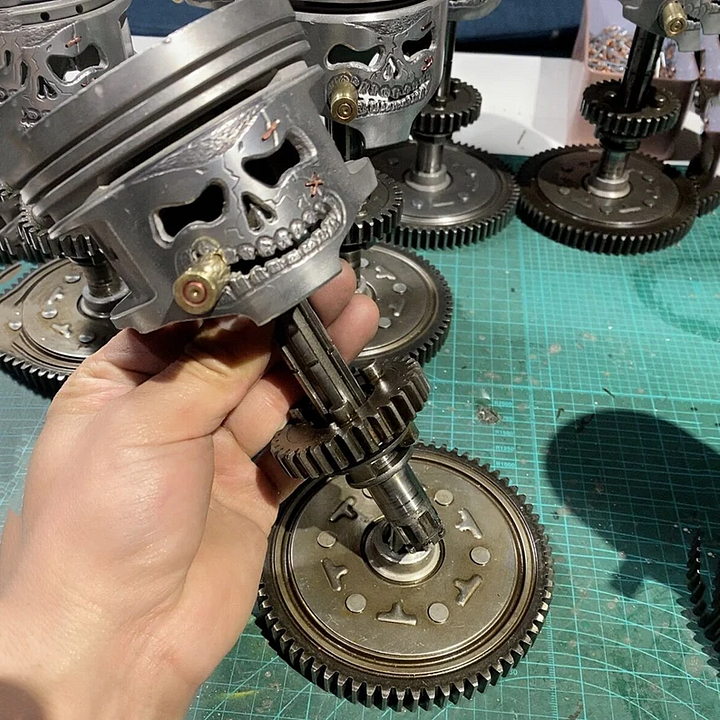 🤩This is such a perfect gift for everyone who loves biker culture!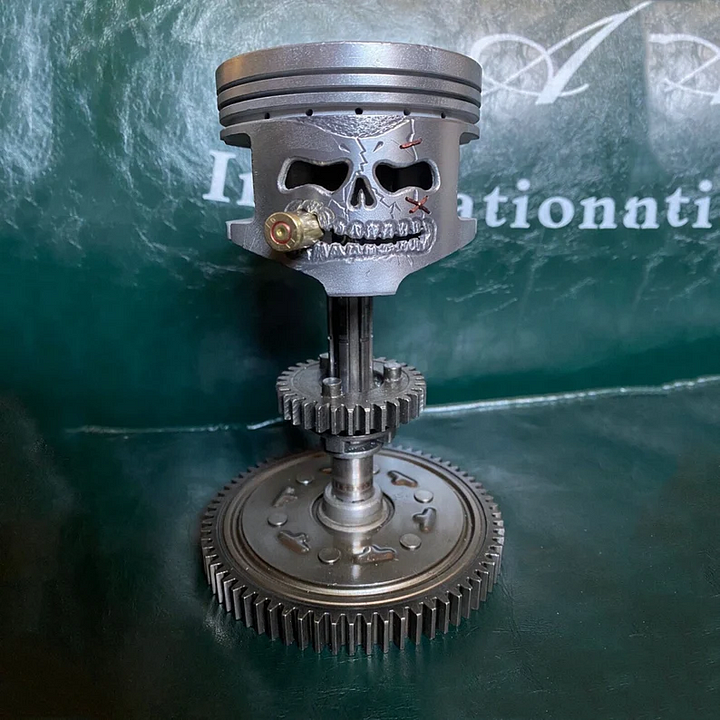 Highlights:
-Handmade
-Size: 14*6 cm.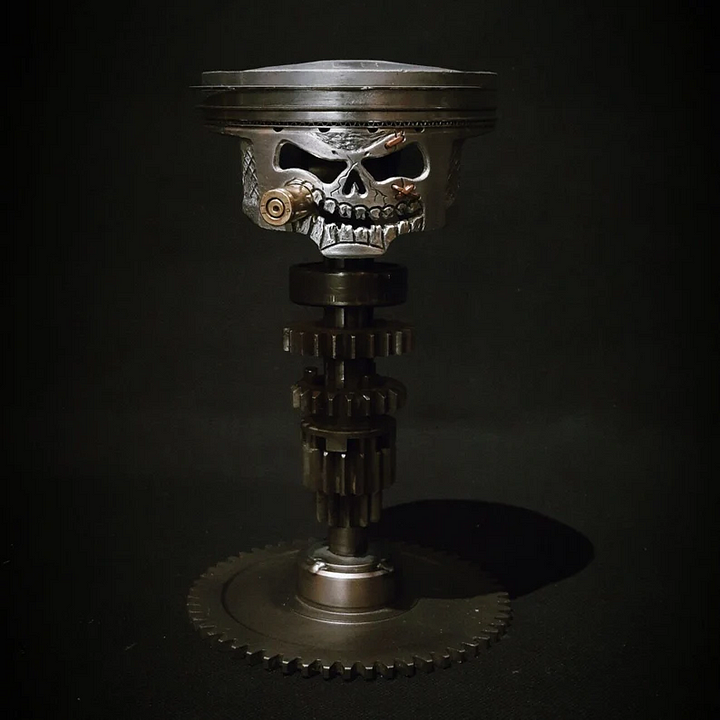 NOTES:
Please allow 1~2 cm differences due to manual measurements.
Due to the products are all handmade, the item may be slightly different from the pictures.