Make your garden an oasis for all birds this seasons with this beautiful bird feeder.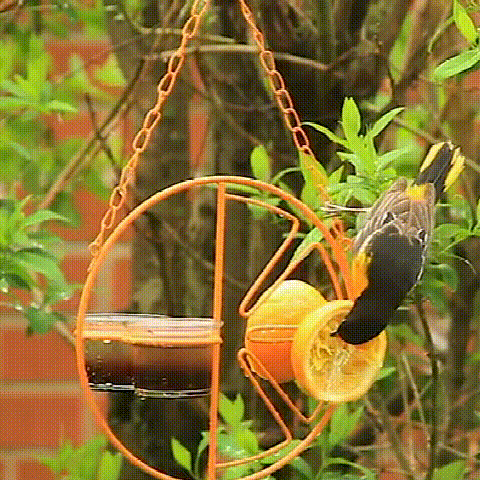 This bird feeder's dual purpose is bird enjoyment, nectar, and swing, and makes a great gift for bird lovers, gardeners, and anyone who likes to add a touch of elegance to an outdoor oasis.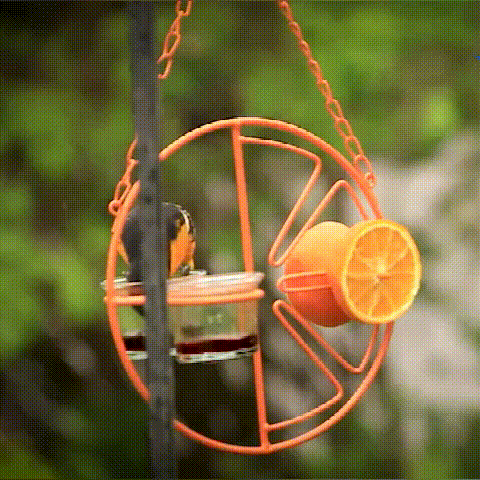 FEATURES:
CLEVER, DURABLE DESIGN - The shape is unique, the shape is like an orange, the color is bright, and the ring shape can attract the attention of birds.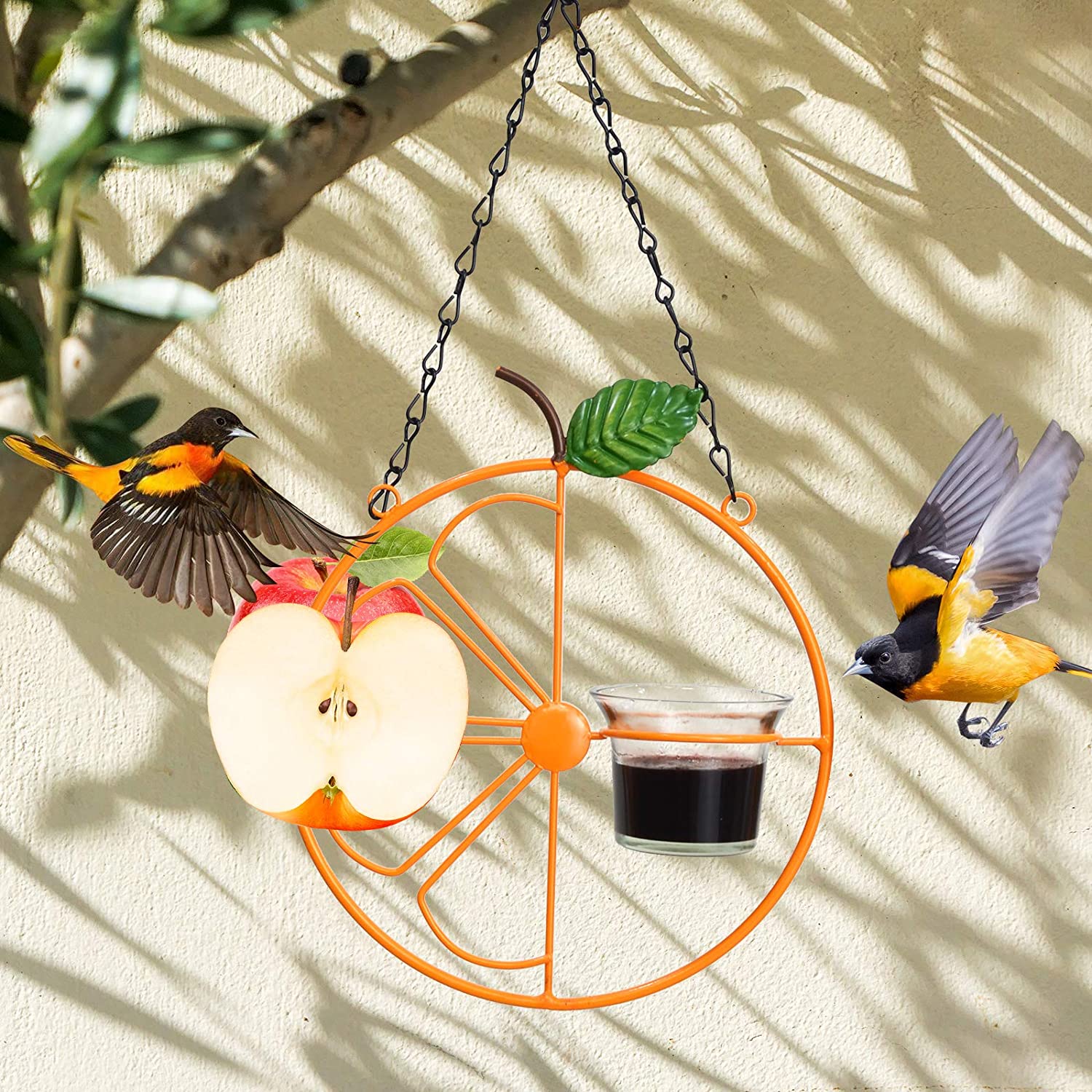 2 WAYS TO LEAVE BIRD FOOD- This clever design has 2 components. One side contains 2 prongs for leaving fruit, such as dried orange slices or halves of apples. The other side has a small glass reserve jar with a 2-ounce capacity for worms, small berries, seeds, or nectar. With multiple options for feed, you can attract almost unlimited species of birds.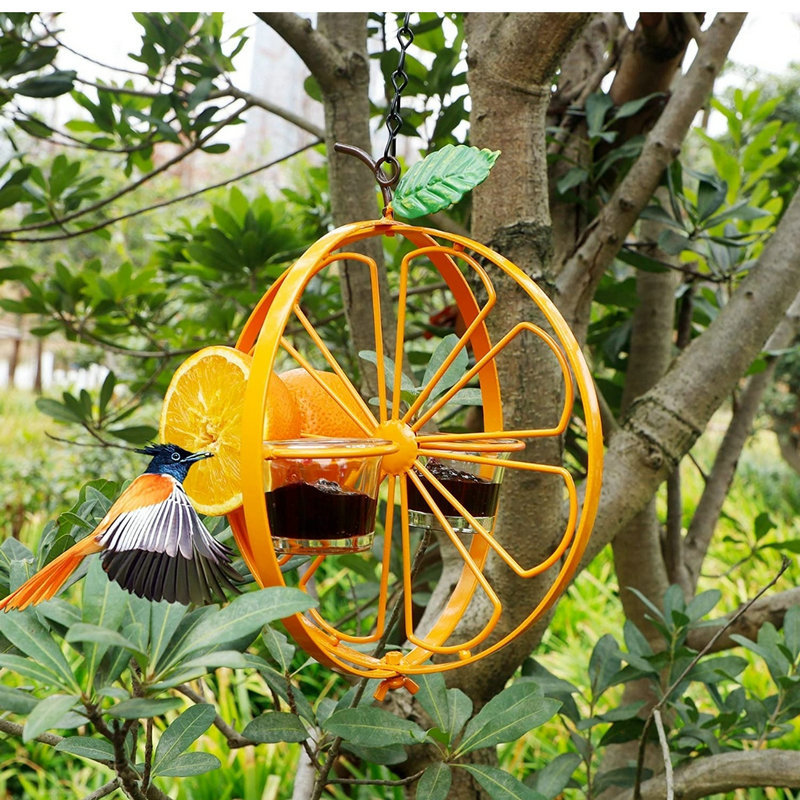 AN ENTERTAINING ADDITION TO YOUR WINDOW - Hang this oriole feeder outside any window or on your porch or back patio, and then sit back and watch a whole new group of birds come by to visit. Grab your bird-watching book and binoculars because you'll see species of fruit-feeding birds that you've never seen before.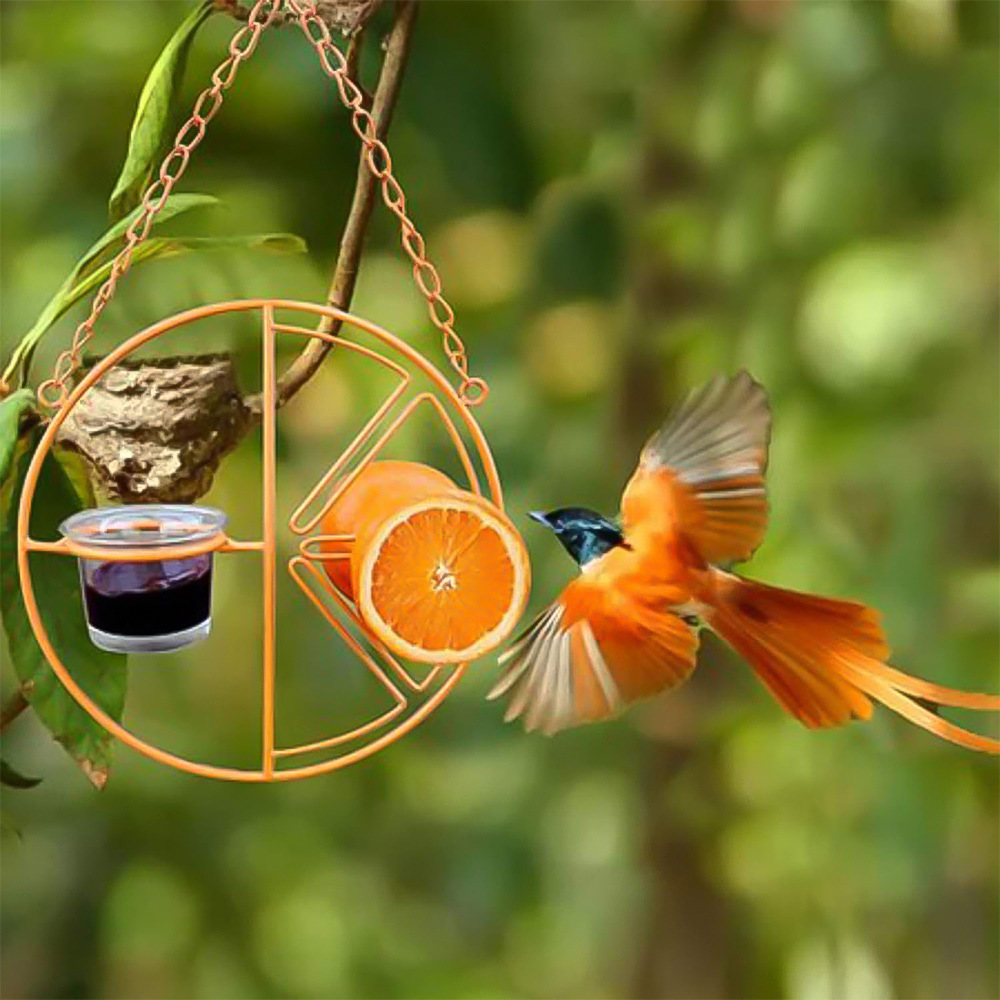 MAKES A GREAT GIFT - This hanging bird feeder makes an excellent gift for any bird-watching enthusiast or gardener. It's also perfect for kids' windows.
Stainless steel material - Made of high-quality stainless steel, it is sturdy and durable, not easy to rust, does not fade, and can be used for a long time.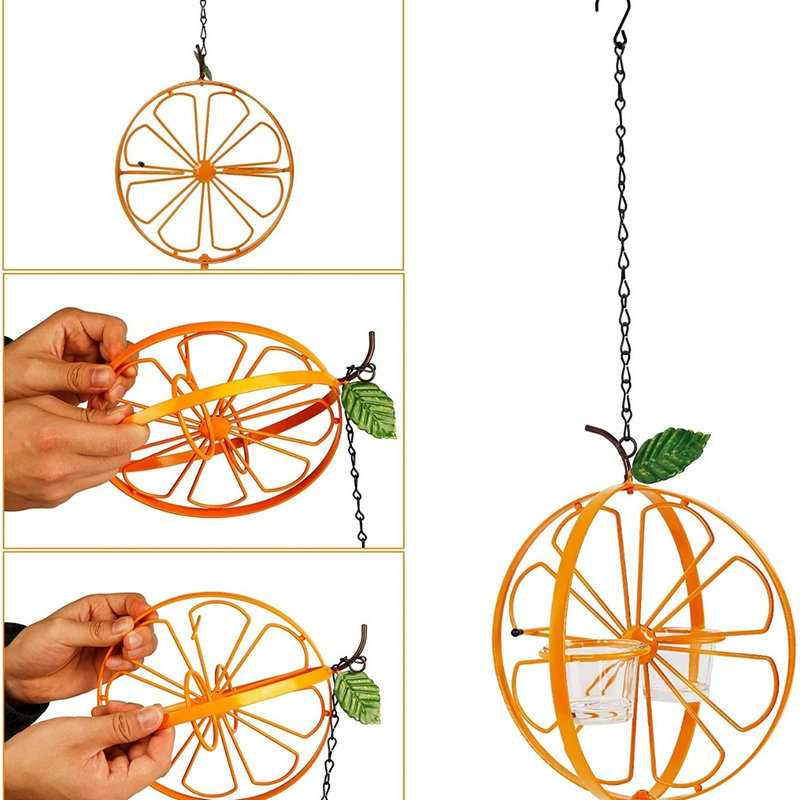 SPECIFICATION:
Material:stainless steel
Color:orange
Net weight:338g/11.92oz
Size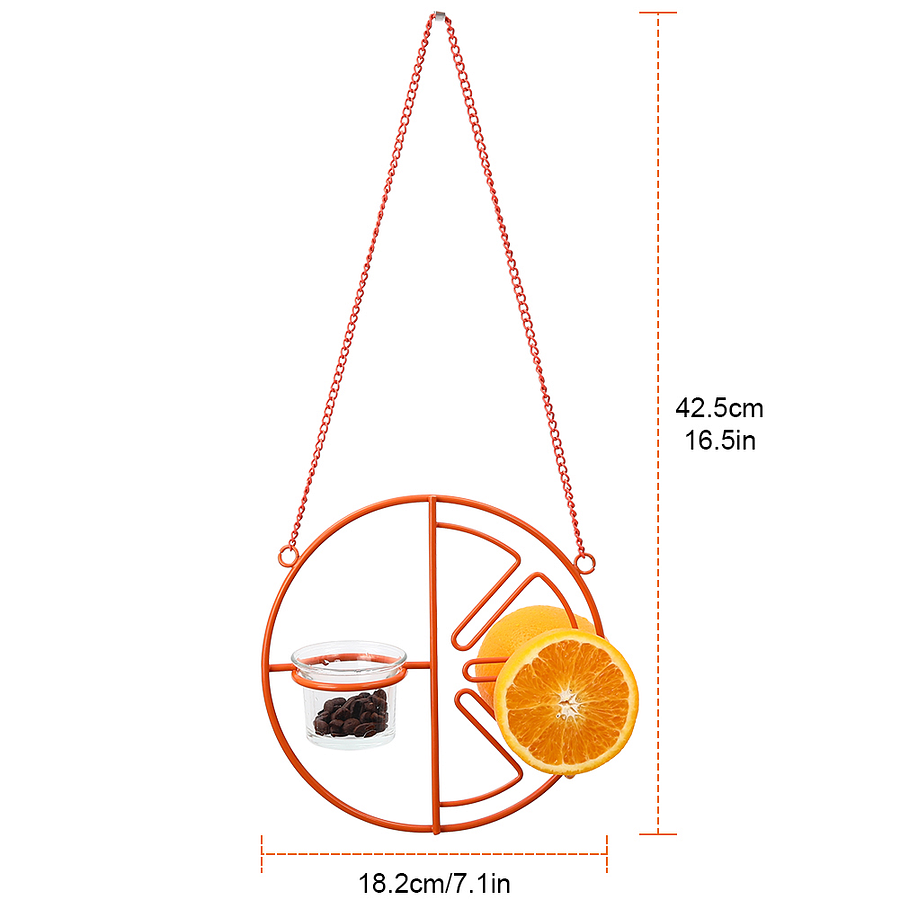 Ring Feeder (with leaves)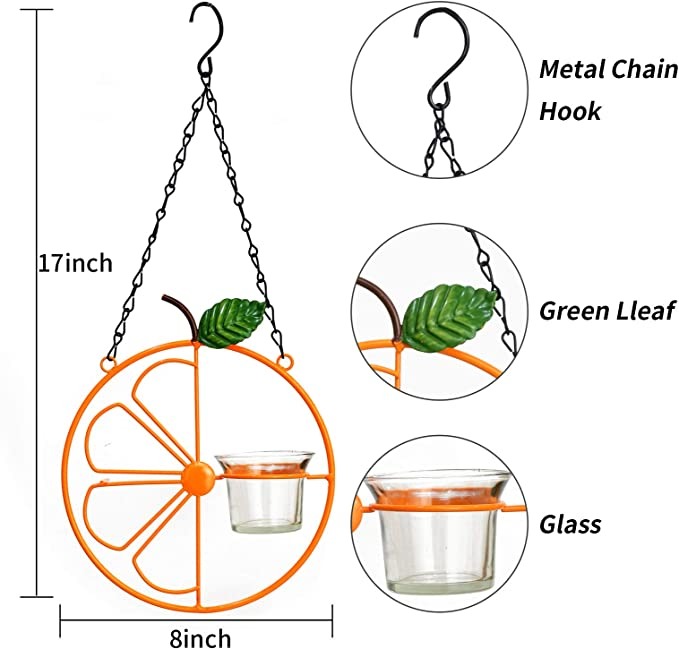 Package Includes
1 * Hummingbird Water Feeder + Cup