Release Your Stress With "Click~Clack" Sound😜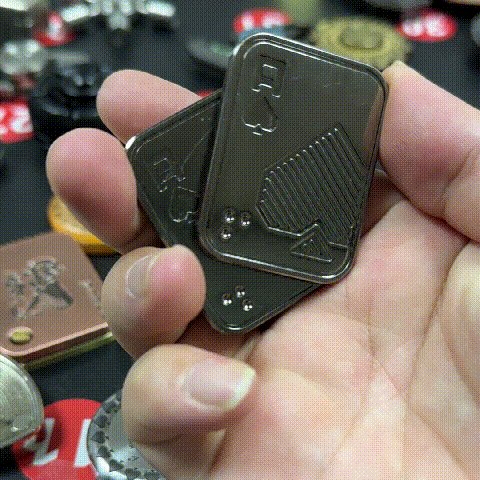 Funny Poker Push Sliders
You need to push in the direction of the position of the inner magnets, like when playing poker.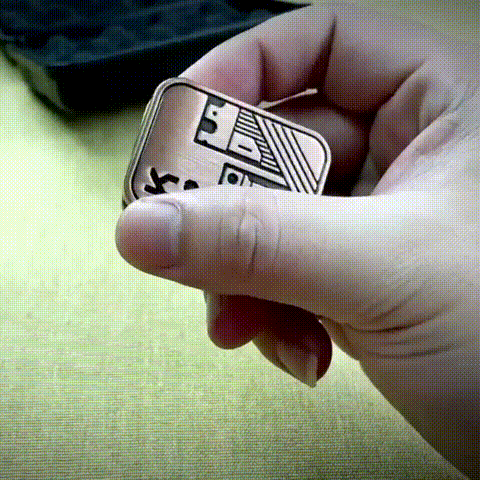 When you push this magnetic slider, the magnets inside give you force feedback from the magnetic force and a very crisp metallic crashing sound.
Excellent Fidget Slider
The poker Fidgets slider toy is entirely made of stainless steel. The front and back of the slider are beautifully engraved with Skull and Poker King, respectively.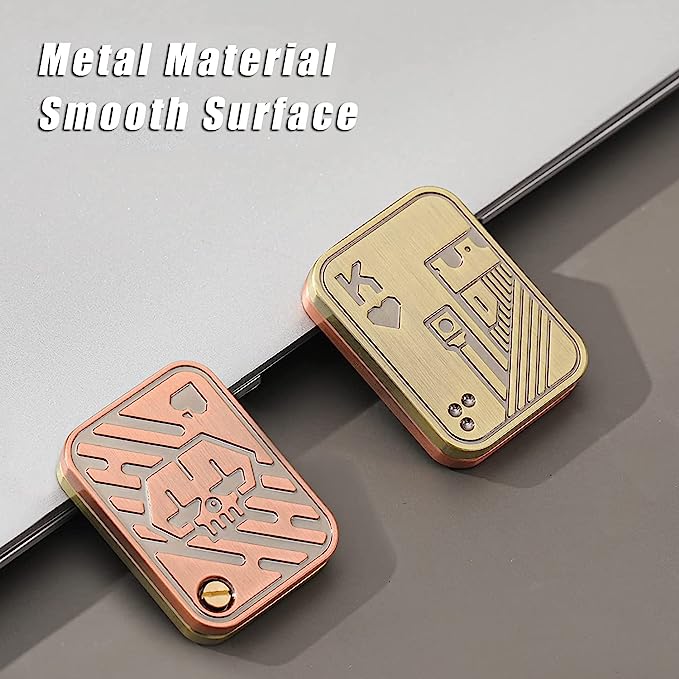 The color of the metal is processed by the electroplating process. The surface treatment is delicate and smooth, making it more comfortable to hold.
Stress Relief Toy
Whether you are a student or an office worker, you may be under stress, which over time can lead to negative emotions. With the fidget toy, you can reduce your stress and regain your joy.
Everyday Carry Fidget Toy
These relaxing mini fidget toys are portable and small enough to play with one hand. You can easily keep these delicate toys in your pocket.
These fidget toys are perfect for work, or home. You can play anywhere in the office, home, school, station, etc.
Collections & Gifts
Fidget toys are exciting gifts that people of all ages love. This is an easy and great gift idea for any occasion like birthdays, Christmas, Halloween, or any other event. It's also a perfect collection for the lover of EDC toys.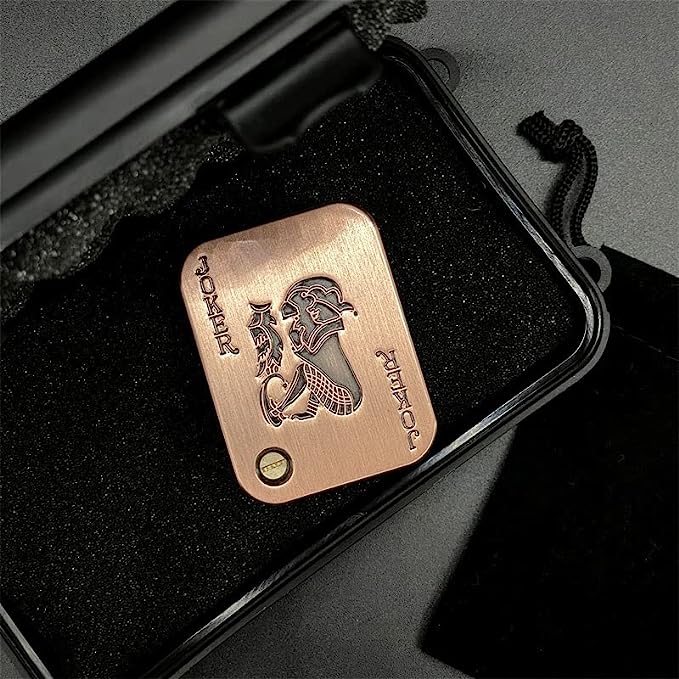 Specifications
Material: Stainless
Weight: 71g
Size: 1.77" *1.34" *0.39"