Are you a shameless prankster whose always on the lookout for funny pranks to use on friends? Or perhaps you're sick of being the relentless victim? Either way, you've come to the right place, this RC Snake will leave you with plenty prank ideas!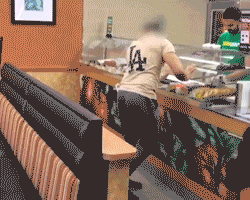 Tie it up to your friend's shirt; hide it everywhere, from the bathroom to outside and in the fridge. Have a great laugh at the expense of your friends, coworkers or family!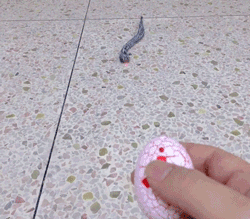 Features:
Prank your friends, family and coworkers.
Infrared controlled.
Retractable tongue and swinging tail.
3 different frequencies available.
Controlled by a snake-egg infrared RC.
Segment body for excellent slithering action.
Rechargeable.
Specification:
Package Includes:
- 1 x RC Snake
- 1 x Remote Controller
- 1 x USB Charger
Material: Plastic
Battery: 3 x Button Batteries (Included)
Length: Approx. 38cm / 15"