🎨 Let your imagination go wild! Make your garden or your terrace a wonderful, magical place with these Space Alien Couple Garden Statuettes.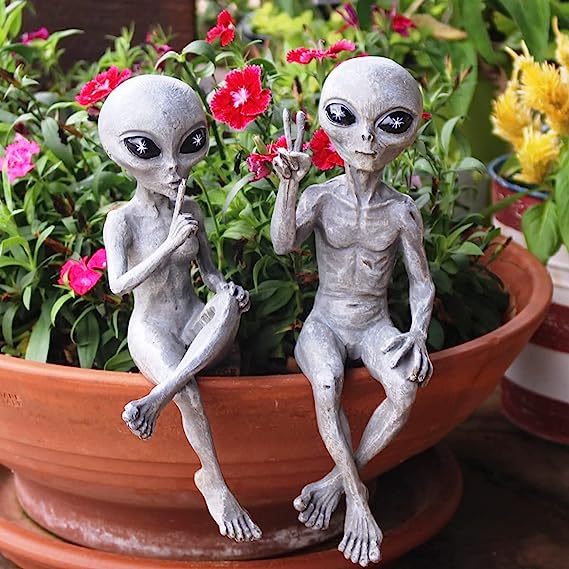 Features:

Funny alien shape:Add interest to your garden with a fun alien figure design. This design style is different from traditional garden decorations, more modern and sci-fi.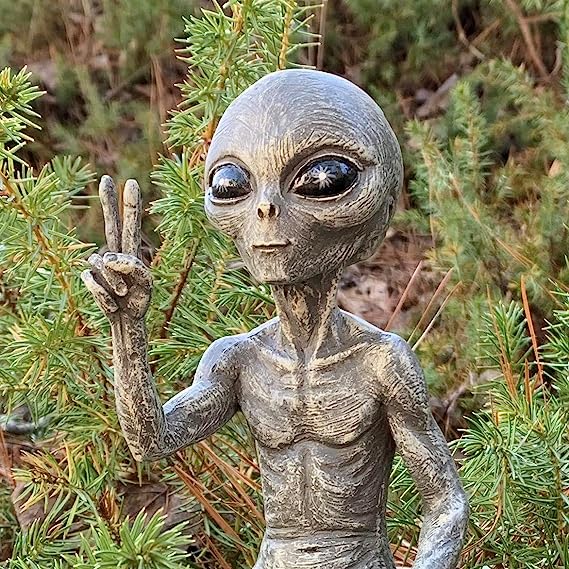 High quality garden decorations:Alien Resin Ornament, made of a strong and durable resin material. Resin is a material with excellent weather resistance, which can give your garden a long-term decorative effect.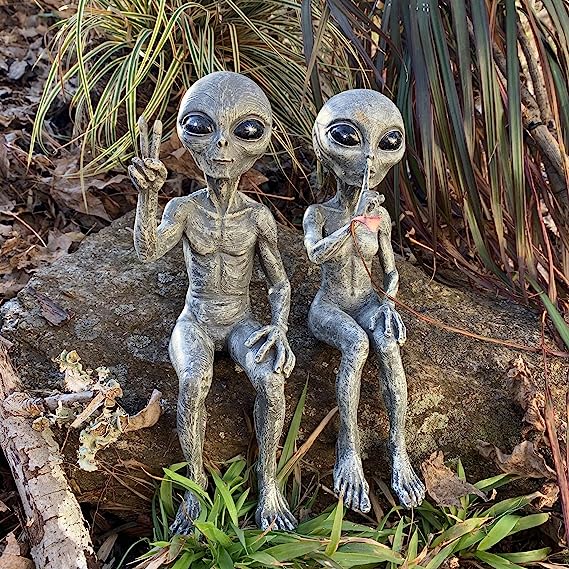 Strong stability:The alien resin decoration is designed with a flat bottom, which makes it stable and not easy to collapse. This design allows you to place the ornament on uneven areas such as lawns, grounds, etc.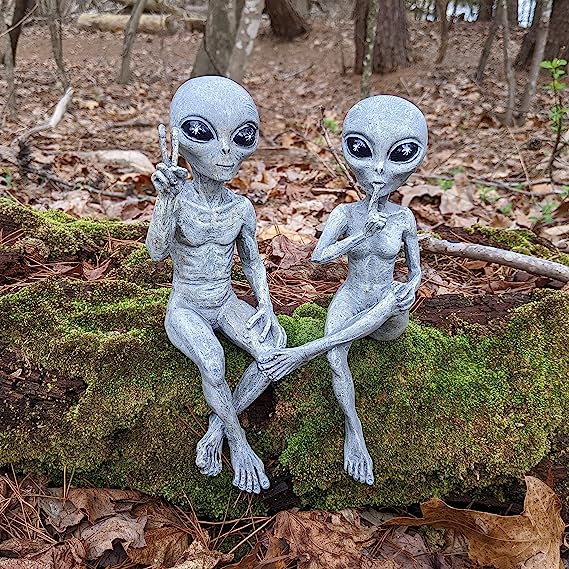 Suitable for various scenes:Suitable for a variety of scenes, such as gardens, balconies, bookshelves, etc., to achieve the role of decoration. If you want to add some original elements to your space, this decoration is definitely a good choice.
Specification:
Material: High quality weather resistant resin.
Size: 15cm x 6cm
Package Include:
1/ 2 /4 * High-Quality Carton Box.