FEATURES
【Powerful Decontamination】Using nano-grinding technology, adding Oil absorbing particles, etc., to strongly decompose the common oil film, water marks, bird droppings, shellac, gum and other stubborn stains on the glass.

【Safety and Long-term Protection】Car glass oil film remover is environmentally friendly and pollution-free, no corrosion, no damage to the glass.

【Wide Range of Application】Glass spot remover suitable for years of stubborn oil film, wiper bounce, tar, asphalt, shellac, insect marks, bird droppings, stickers, rain marks, air conditioning water marks, water coating residues, spray paint, flying paint, gum, leaf juice, cleaning before glass coating, etc.The same applies to bathroom glass, window glass, etc

【Two Ways to Use】1.Just pour it into the wiper kettle and spray it out.2.Rinse the broken sand and dust on the surface of the glass with water, apply a degreaser on a wet sponge, wipe back and forth evenly, rinse with water, and then dry with a towel.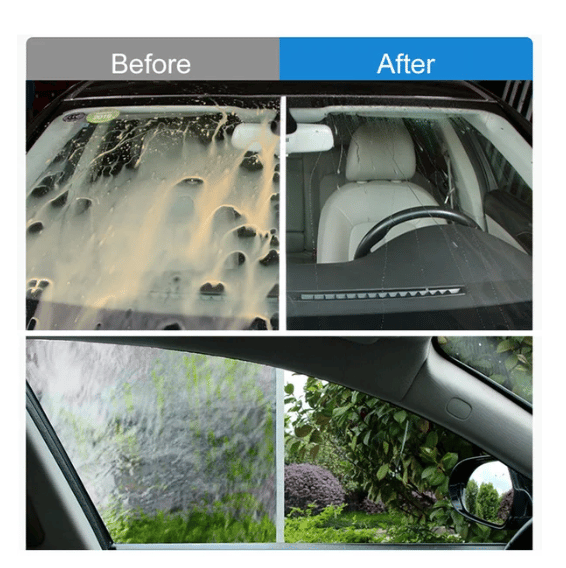 SPECIFICATIONS
Capacity: 20g

Size: 13*9*3cm

Ingredients: grinder, oil absorbing particles, emulsifier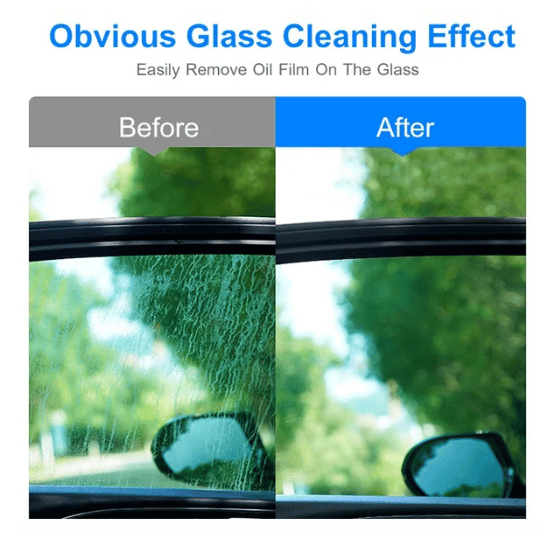 Shelf life: 6 years
PACKAGE
1 * Car Glass Oil Film Cleaner
1 * Sponge