✅【High-quality Material】: The arm of the gooseneck mobile phone holder adopts a high-quality aluminum-magnesium alloy solid core, which can be flexibly bent in any direction to suit your sight. The flexible mobile phone holder is not easy to break, and the gooseneck ring is formed into an "S" shape with a 19.7-inch (50 cm) long arm. It can protect you from neck pain and can be used for a long time.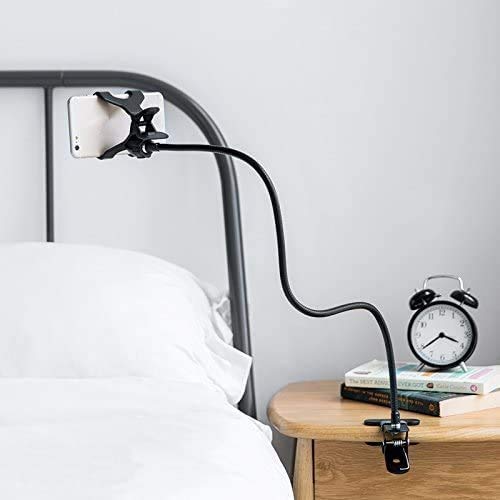 👍【Super Flexibility and Stability】: The adjustable base clip can be firmly installed on the bed frame, bedside table, desk, kitchen counter, and any flat plate of different thicknesses. Both the phone holder and the base holder are covered with non-slip rubber, which enhances the grip while avoiding any marks or scratches.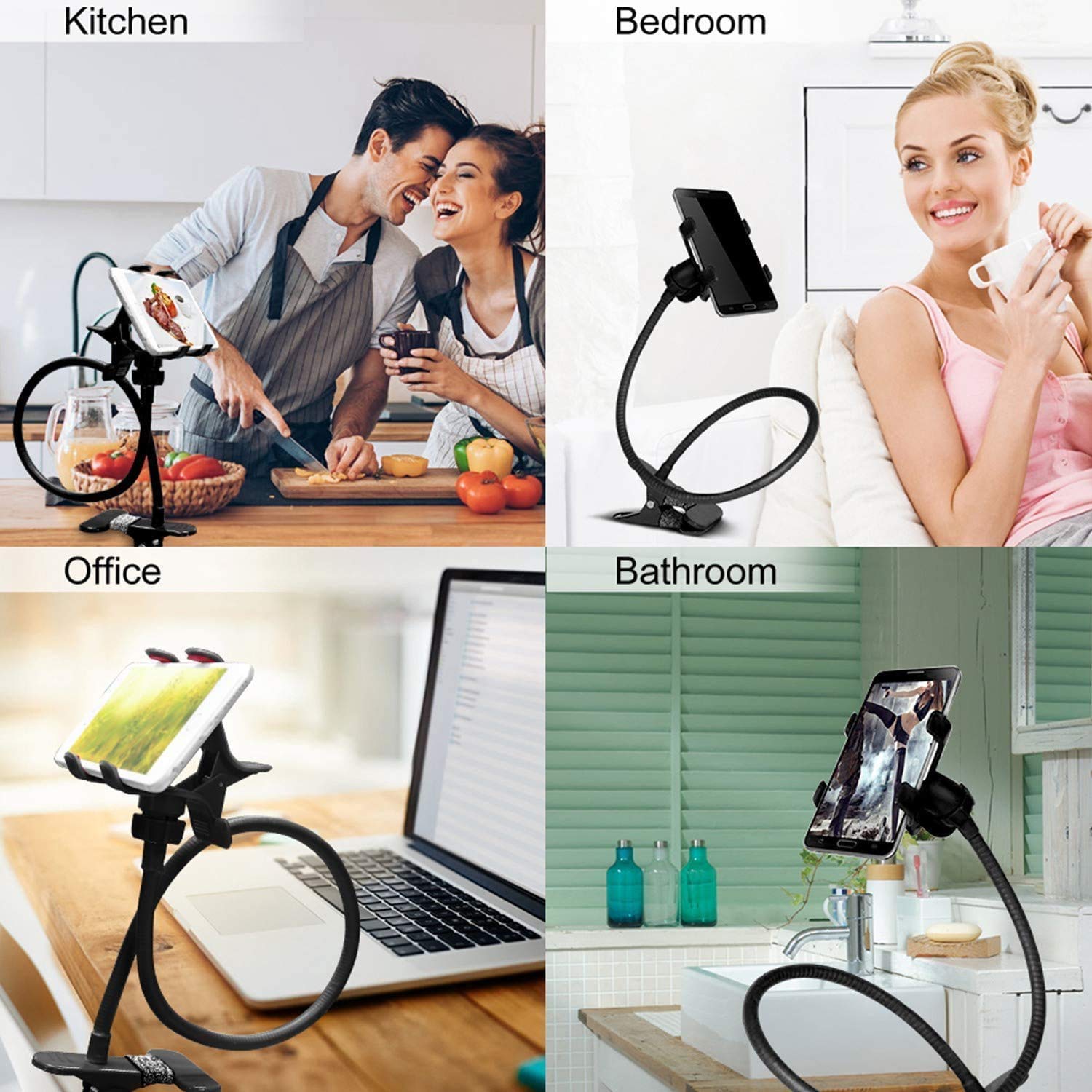 ✅【Safe and Adjustable】: Four claws with non-slip rubber pads make your phone firm. It can be moved with a long gooseneck and adjusted to get a perfect viewing effect. 360-degree rotating ball head can provide horizontal or vertical viewing angle.
👍【Protect Eyesight and Reduce Neck Fatigue】: The best lazy phone seat cushion can free your hands. Now you can sit, lie down or choose any comfortable posture. You can watch movies and enjoy music without having to hold the phone. It is very suitable for bedrooms, kitchens, gyms, and offices.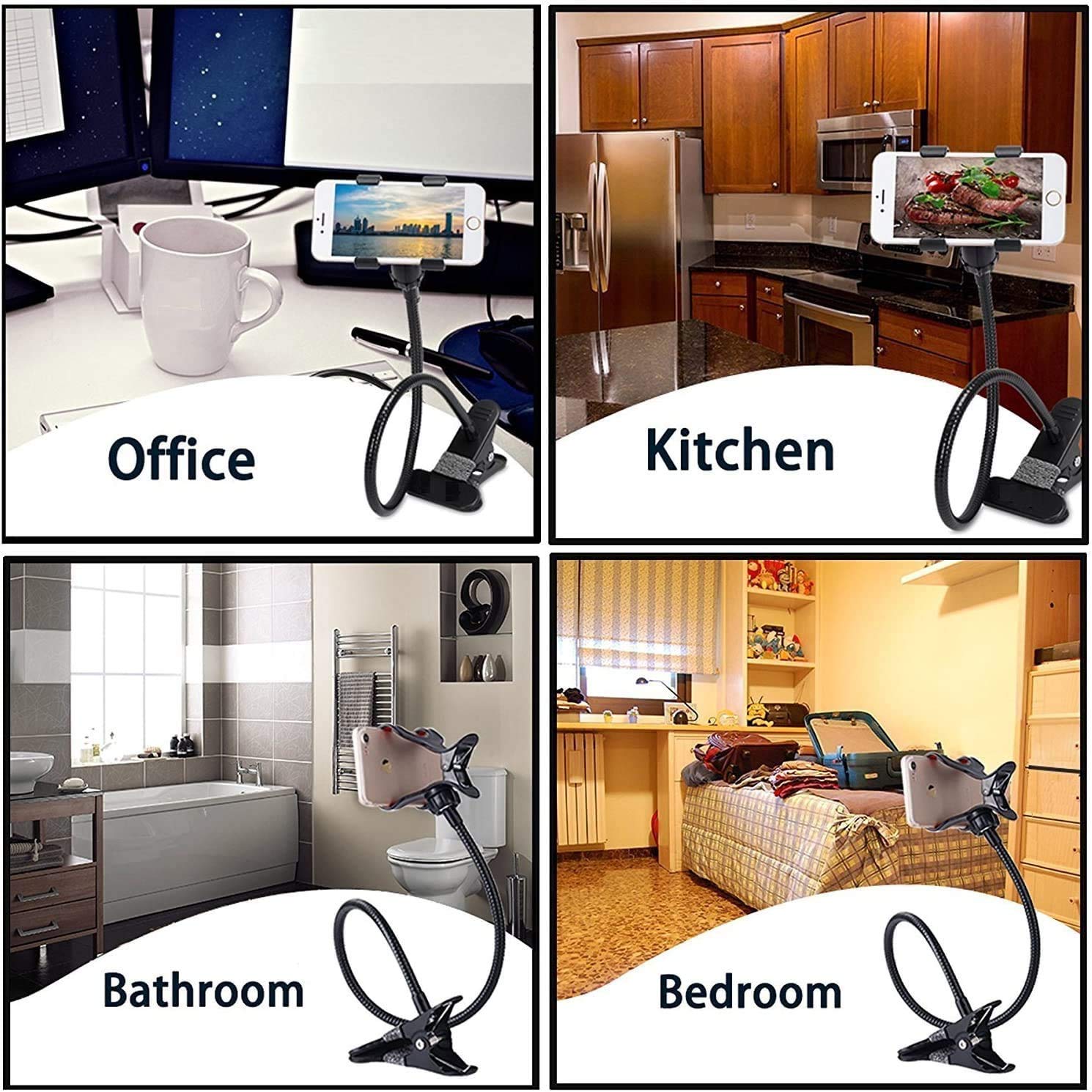 ✅【General Equipment】: This mobile phone gooseneck bracket can accommodate devices up to 4 inches wide. Suitable for any smartphone, switch, and e-reader.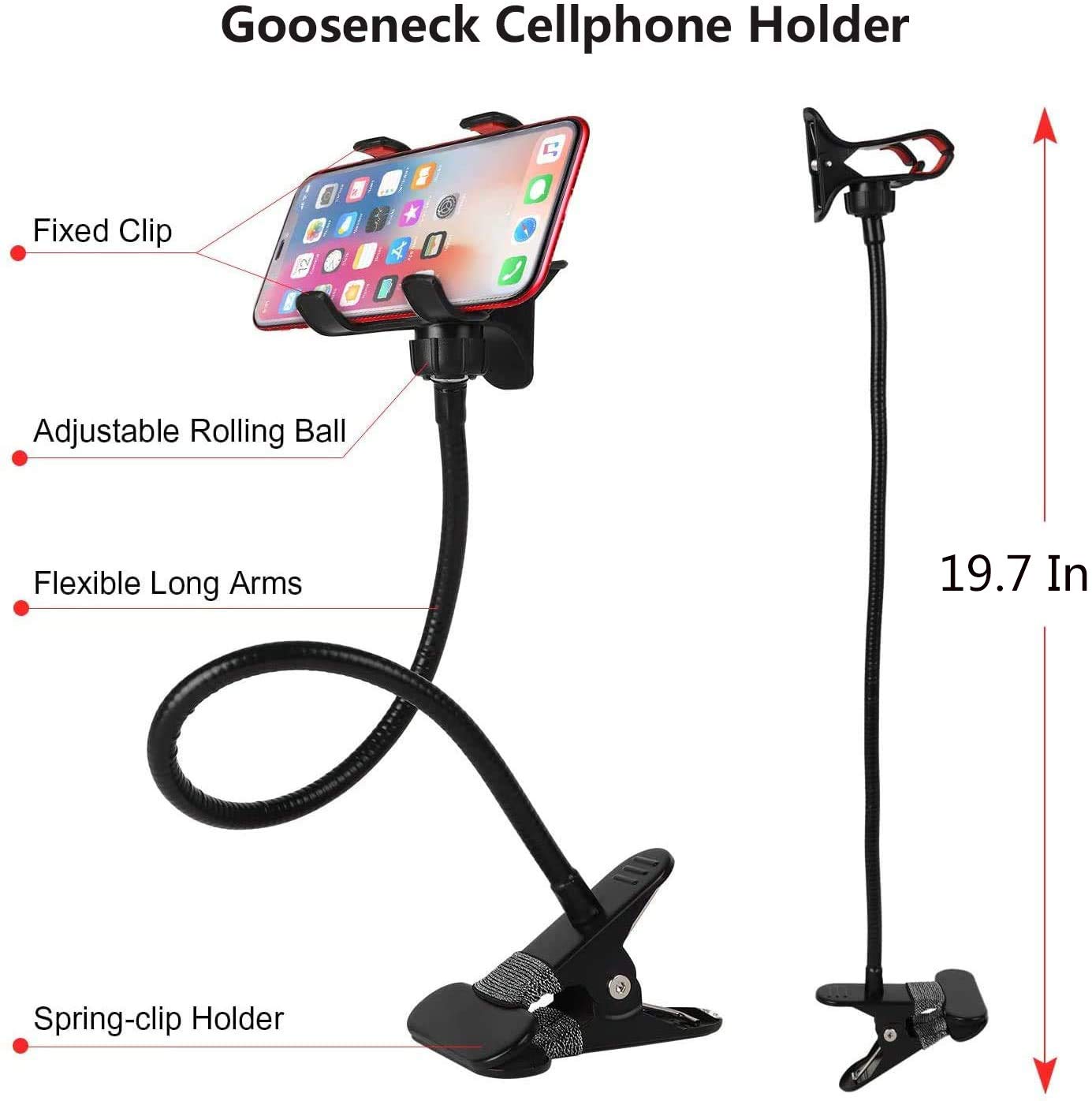 Specifications:
Product name: mobile phone holder
Color: Black
Application: compatible with 3 to 7 inch mobile phones, compatible with 0 to 2.36 inches desktop thickness
Length: 500mm
Net weight: 350g
Package includes: 1 x gooseneck phone holder