⛺The spiral design can clamp the tarpaulin to the greatest extent without worrying about replacement.
Super high strength retention, a stable tent when the wind is up!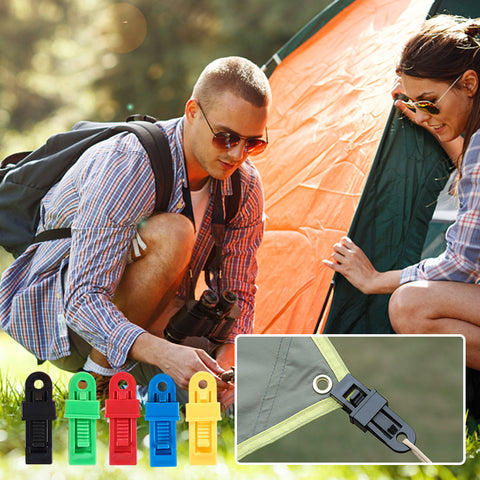 FEATURES
Unique Locking Clamp
The interface of clips is teeth-shaped, and the Spiral buckle design can clamp the tarpaulin to the maximum degree, with no need to worry about a falling-off problem.
Waterproof & Windproof
After fixing the tent with a tarp clip, provide an instant anchor from the ground, can withstand strong winds, and will not accumulate water even in heavy rain.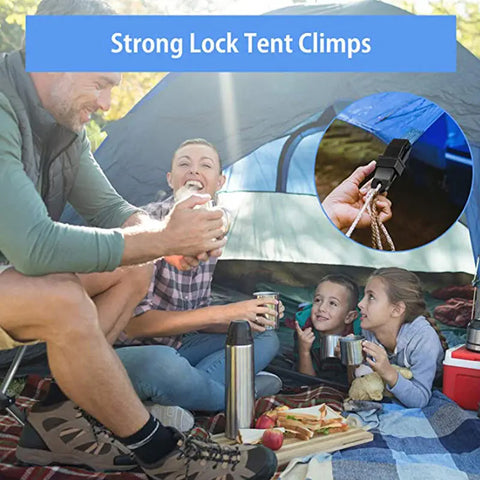 Durable Material
Tarp clips are made of durable PP material, strong, tough, and firm.
Easy to Use
Grip the edge of the tarpaulins, push on and screw down jaws to grip, and use a Bungee cord to secure.
Wide Application
For their strong holding power, the clips can be used in awnings, caravans, tarps, canes, and boat covers, suitable for outdoor camping, sailing, or picnics.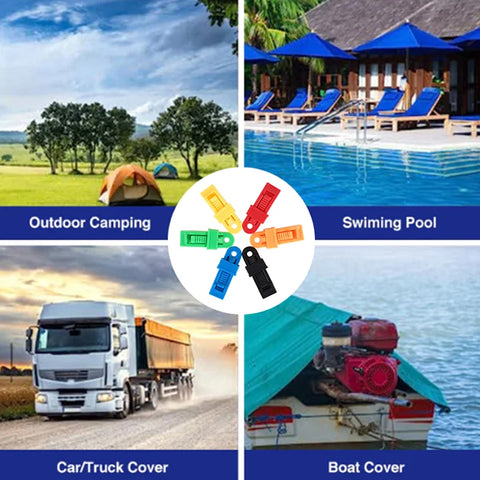 SPECIFICATIONS
Material: PP
Color: Black, Yellow, Red, Green, Blue
Weight: 200g
Size: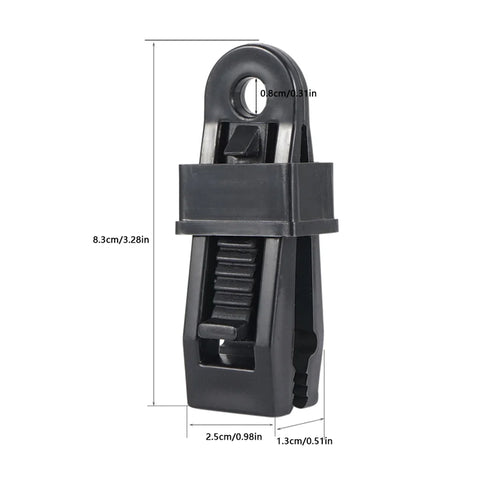 PACKAGE INCLUDED
10 * Adjustable Heavy Duty Lock Grip for Tarp & Shade Cloth