Transform your windows into eerie works of art and create a bone-chilling atmosphere for a spooktacular Halloween!👻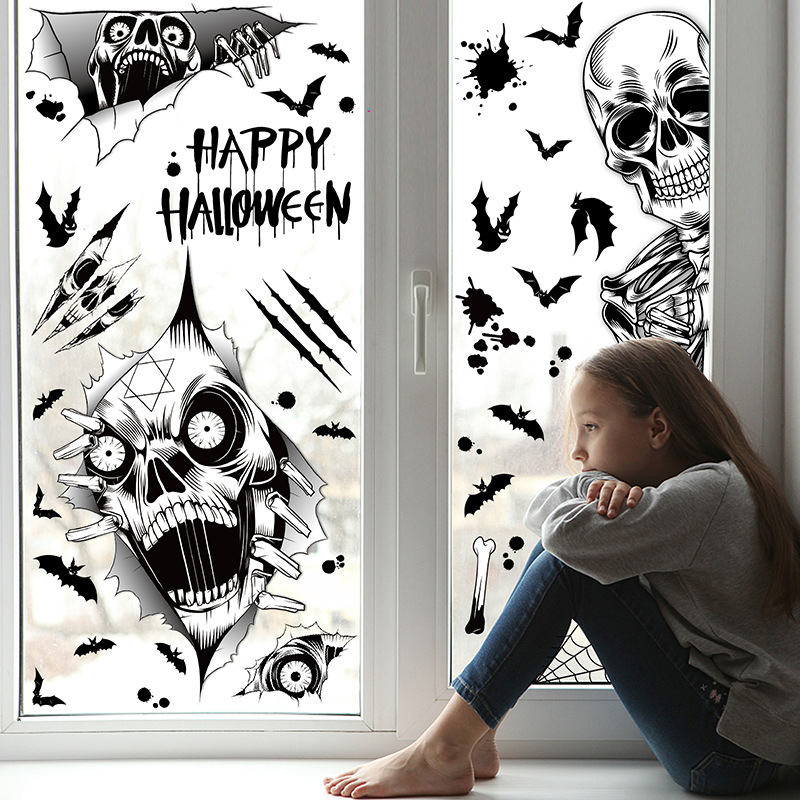 🎃 Creepy Skull Designs: Our Halloween Skull Decal Stickers feature spooky and eye-catching skull designs that instantly add a chilling vibe to your home decor.

✨ Easy Application: These decals are easy to apply and remove, making it a hassle-free way to decorate your windows for Halloween. No special tools or skills required!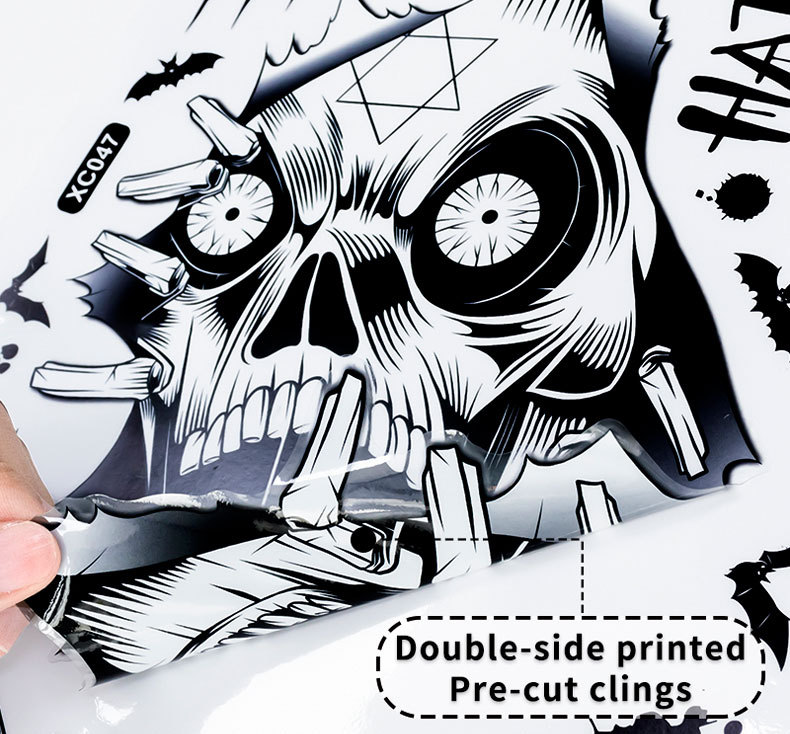 💎 High-Quality Material: Made from high-quality vinyl, these window decals are durable and long-lasting, ensuring they will stay in place throughout the entire Halloween season.
🏠 Versatile Decoration: These skull stickers are not only perfect for windows but can also be applied to mirrors, glass doors, and other smooth surfaces, allowing you to create a cohesive and haunting look in your home.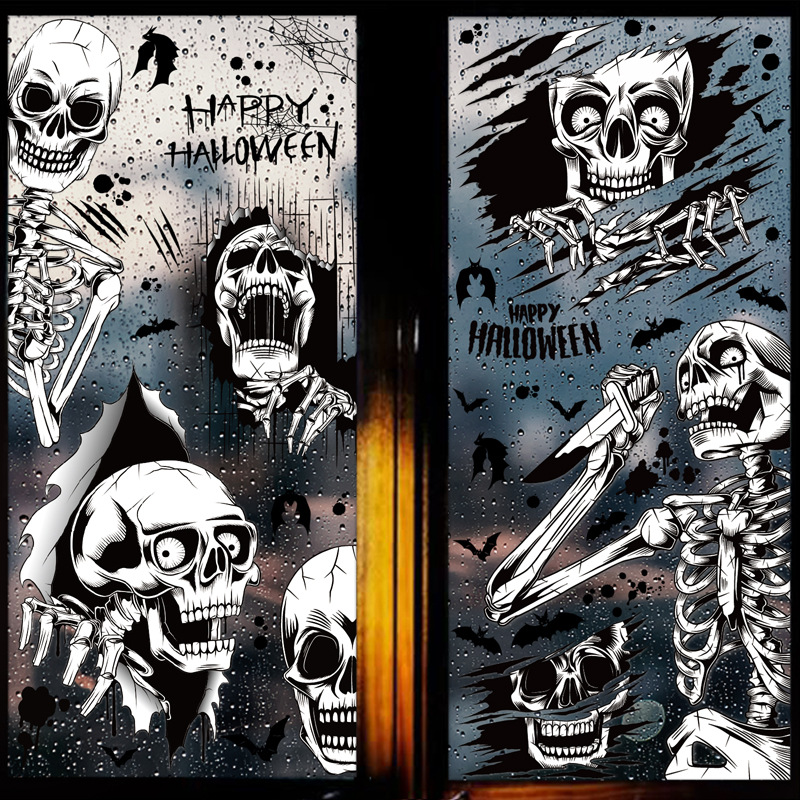 🎉 Spooktacular Halloween Ambiance: Create a bone-chilling ambiance for your Halloween parties and gatherings with these skull decals that are sure to impress and entertain your guests.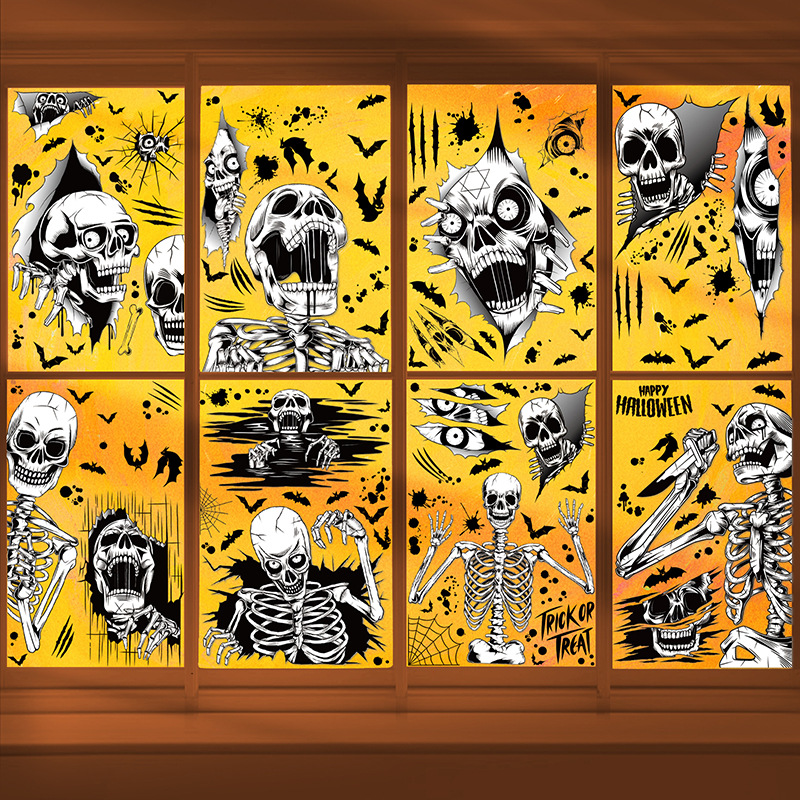 Specification:
Product type: window sticker
Material: PVC static sticker
Scope of application: window/door/window/glass decoration
Usage: wipe the glass clean before use, spray a small amount of water, tear off the sticker and stick it on the window, press flat from top to bottom.