Nine beautifully hand-crafted, resin ornaments represent the classic figures of the nativity. Makes a wonderful addition to any nativity collection.
Nativity Figures include the Babe, the star, Mary and Joseph, an angel, the Three Kings, and a shepherd cradling a sheep. Stunning and noticeable on your table or mantel.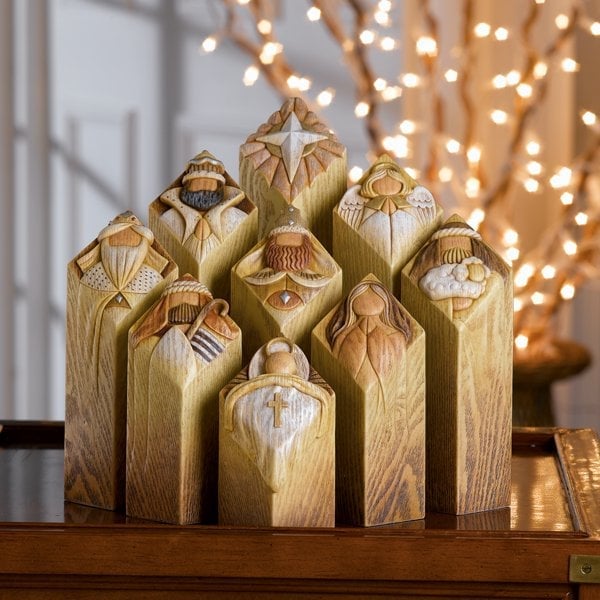 The nine diamond-shaped decorations tell the story of the birth of Jesus in a traditional and new way, both modern and reverent, with a biblical passage engraved on the back of each one.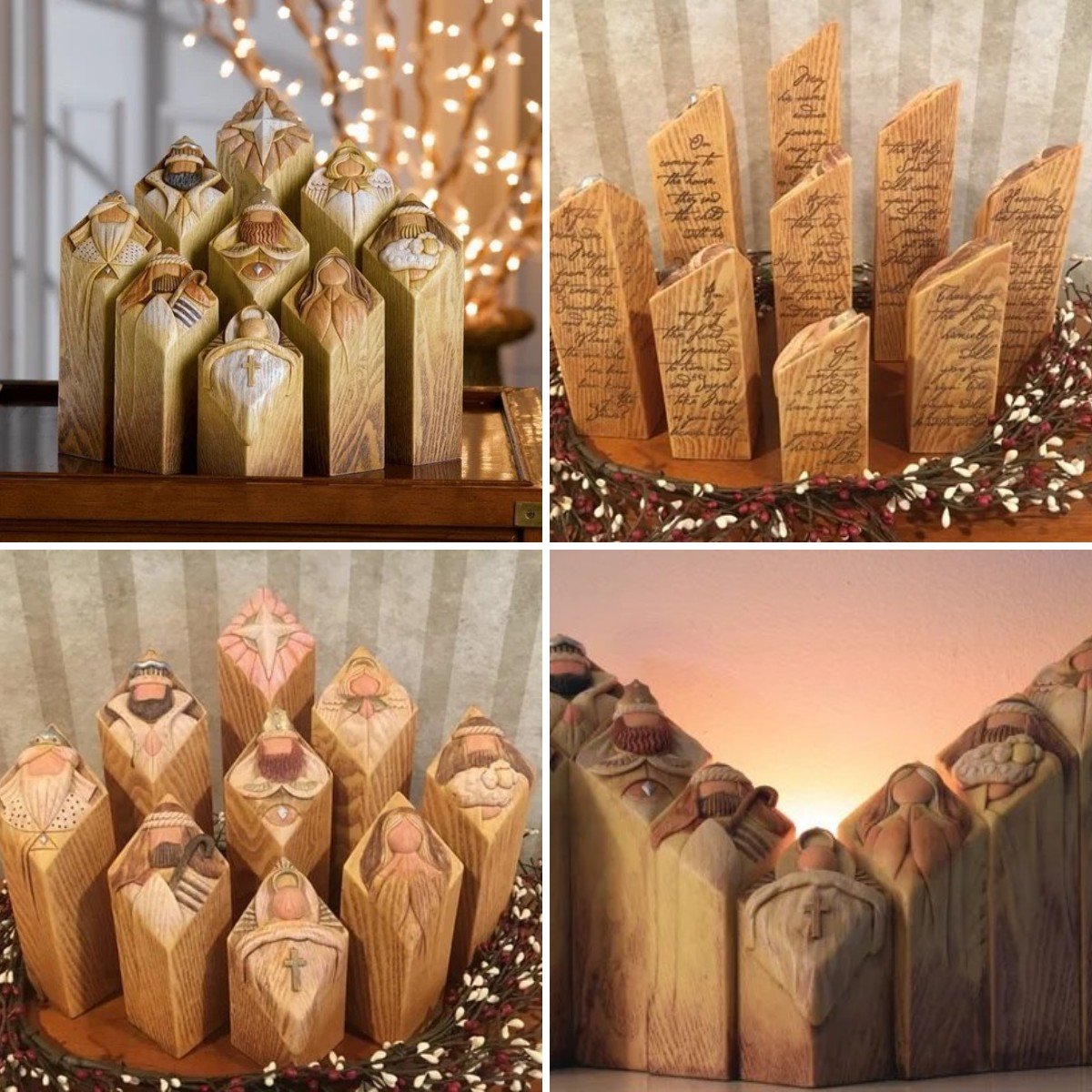 The Jesus Statue wooden sculpture is a fresh take on classic holiday decorations and can be a thoughtful addition to any space, reminding you to pray and give.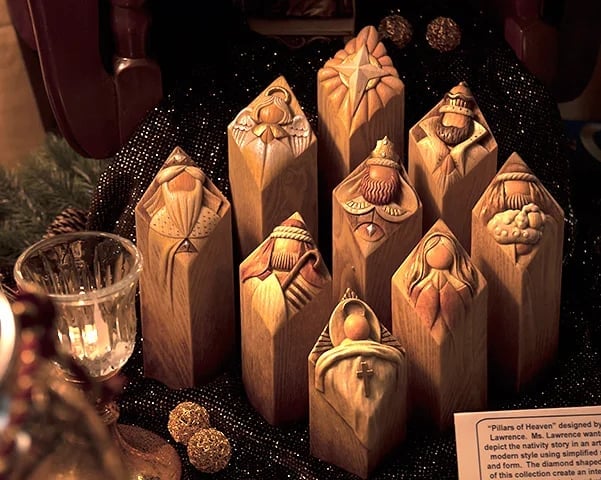 The Jesus statue wooden craft can be used not only as a tablet, home, office, and restaurant decoration but also as a gift for your family, friends, and colleagues.
Specification
Handmade
SIZES: 6cm*6cm*10cm(2.36in*2.36in*3.94in)
Package includes: 1 set of statues(9 pcs)
Weight:525g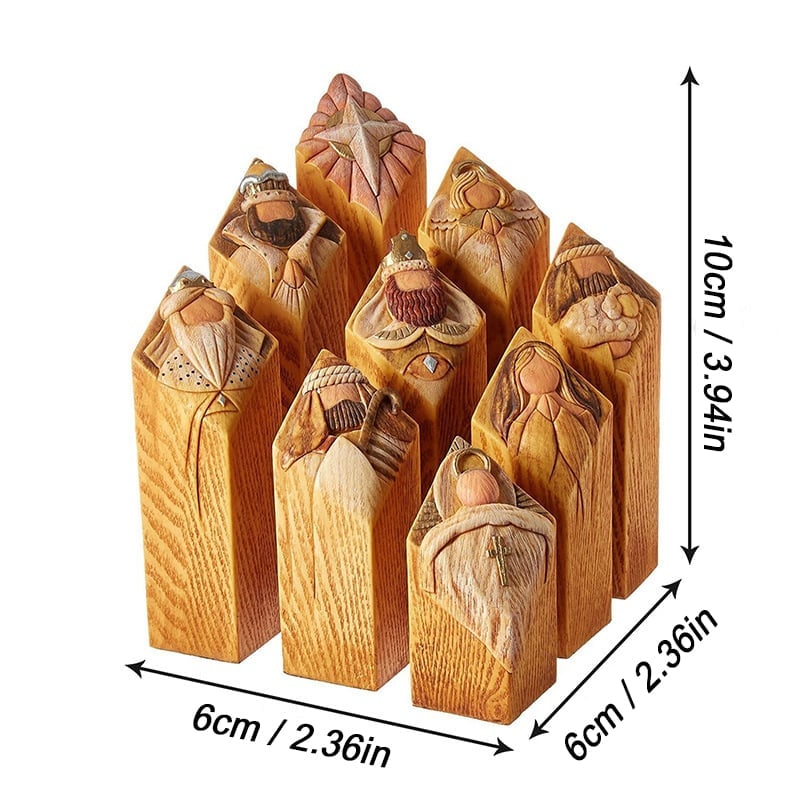 🎁This is a gift for your family, friends, and loved ones...... An expression of friendship, love, and appreciation.