Hold it right there, kitty!😼I'm about to shoot!🔫Don't move!😆Slowly, get down on the ground,🤣and let me see those paws.😘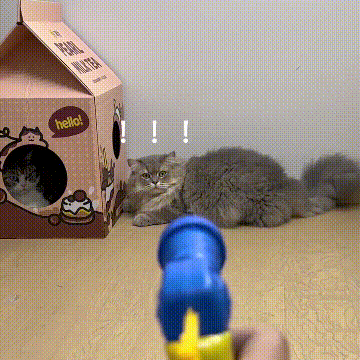 😺【Material】: Made of natural felt materials, this cat toy is highly elastic, plush, and bite-resistant. It is lightweight, durable, and safe for your furry friend. Easy to carry and toss, with excellent abrasion resistance and easy cleaning.
😻【Benefits】: This toy stimulates your cat's hunting instincts, providing both physical and mental stimulation. It helps relieve stress and keeps your cat active, promoting exercise and excitement. It releases your cat's energy, contributes to their overall health, and can even aid in weight management.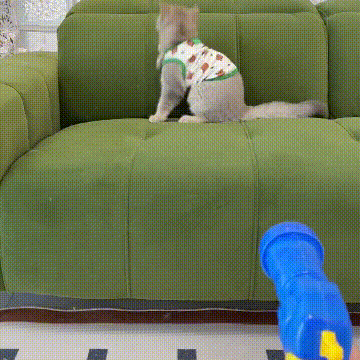 🌈【Gorgeous Colors】: The toy comes in a variety of vibrant and multicolored options, capturing your cat's attention and making playtime more engaging and enjoyable. Please note that the color will be randomly selected and delivered.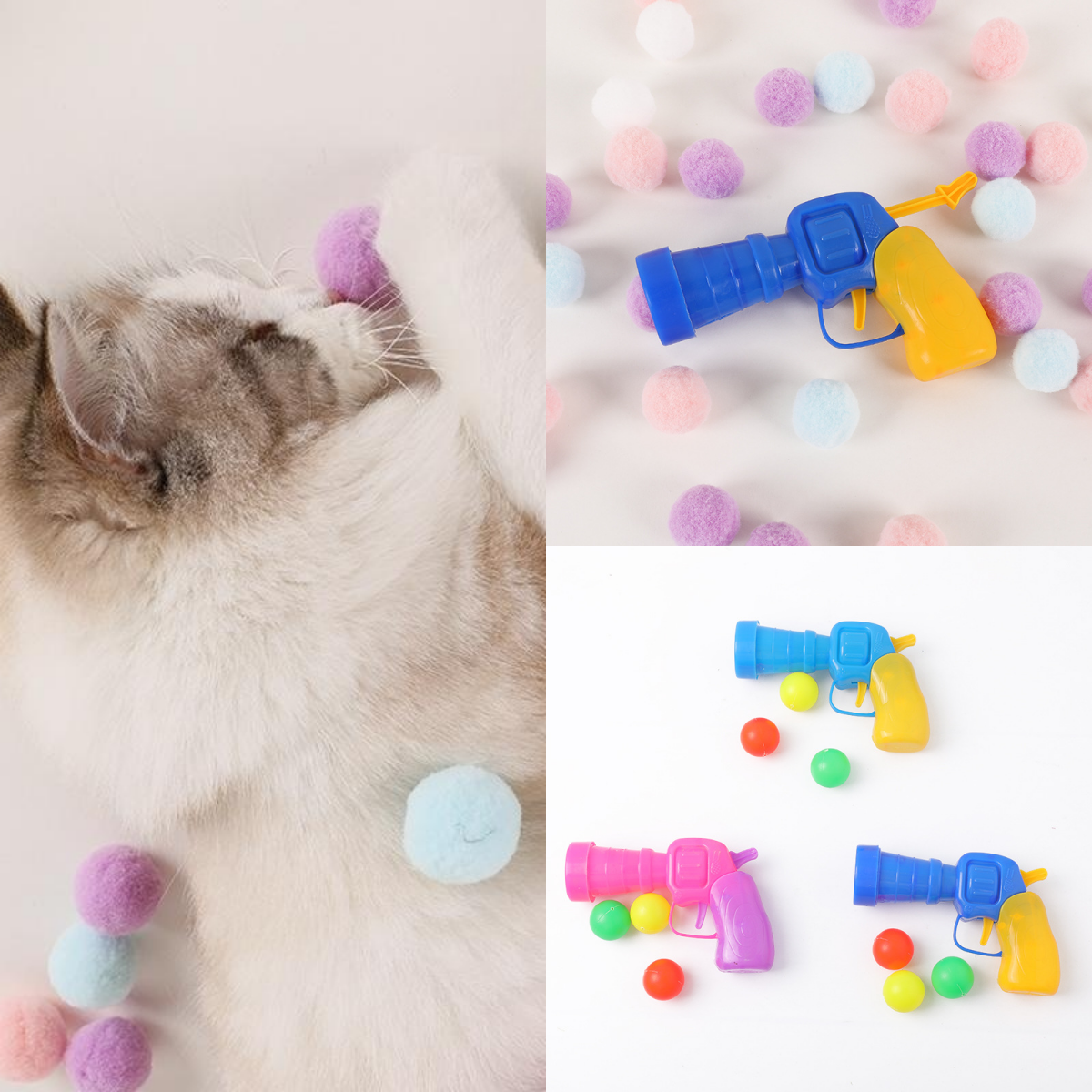 Specifications:
Product: Plush ball launcher
Size: Gun 5.1 x 3.9 inches (13 x 10 cm)/ Plush balls 1.2 inch (3 cm)
Material: Natural felt
Bite resistance: Yes
Durability: Durable and long-lasting
Colors: Vibrant and multicolored
Usage: Suitable for indoor and outdoor play