😀 "Ready for an Epic Sweat Showdown with Your Kid?" 👼
Stay active, ditch screens. Ping-pong Trainer Rebound brings family fitness and fun!
Adjustable height for all ages. Table tennis self-training, no table needed. Play anytime, anywhere.
Table tennis: exercise for the eyes, muscles, and protection from electronic harm.
Age is no barrier. Ping-pong for all ages. Begin your journey anytime, anywhere.
Do you often worry about this? 😕
It allows us to play it anytime, even alone, especially when the work is stressful, it's really good to release the pressure.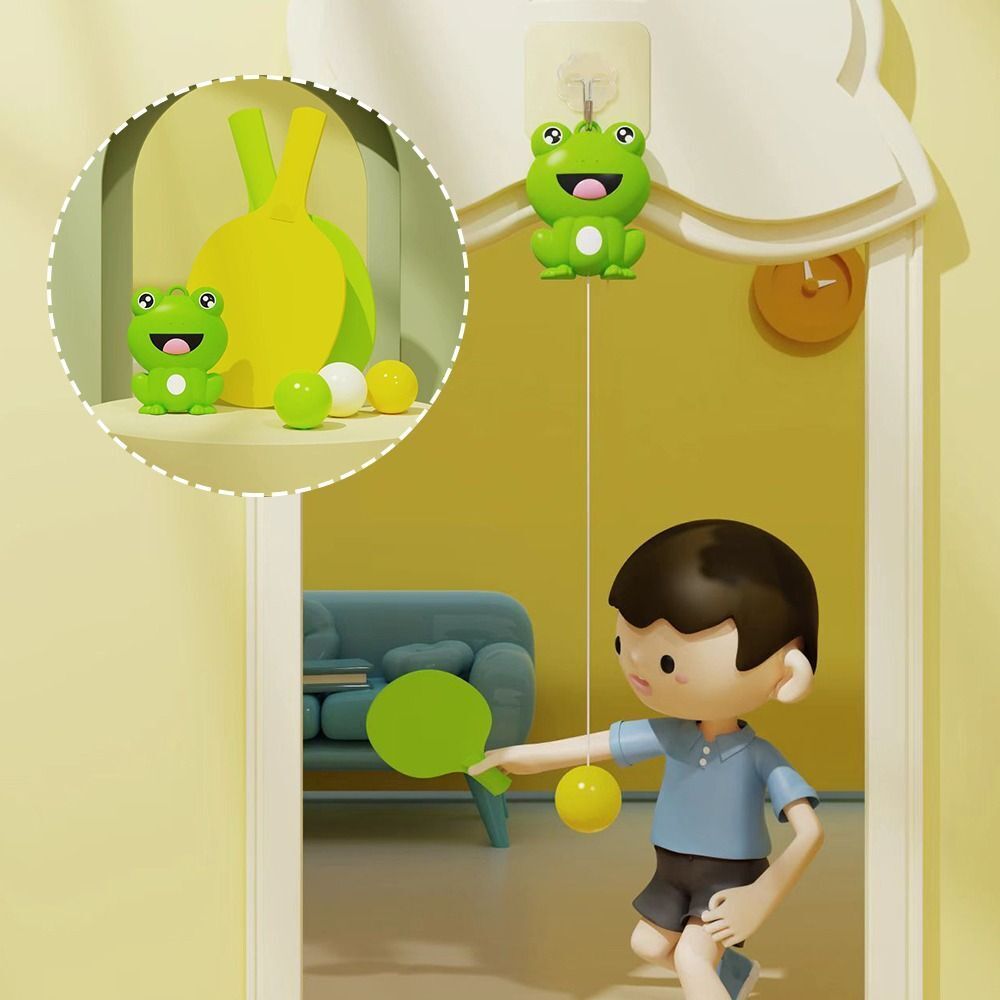 Product Features : 📄
✦Exercise body coordination:Suspended Ball Trainer will exercise your catching skills as well as reflexes, and eye-hand coordination.It is a very useful product for exercising, it can help children stay away from the TV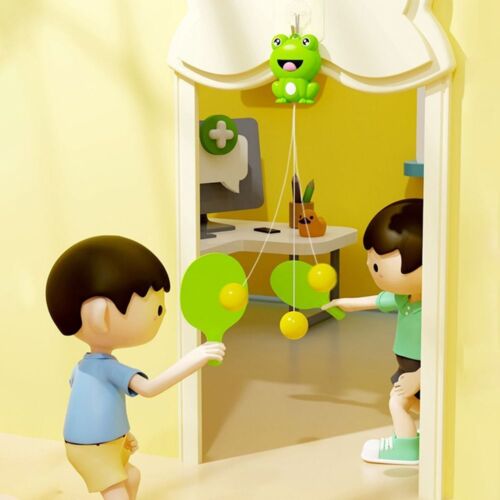 ✦Material safety is a priority:This indoor suspended table tennis trainer is made of environmentally friendly PP+ABS material, very safe, you can use it without no worry. Start your table tennis journey anytime, anywhere.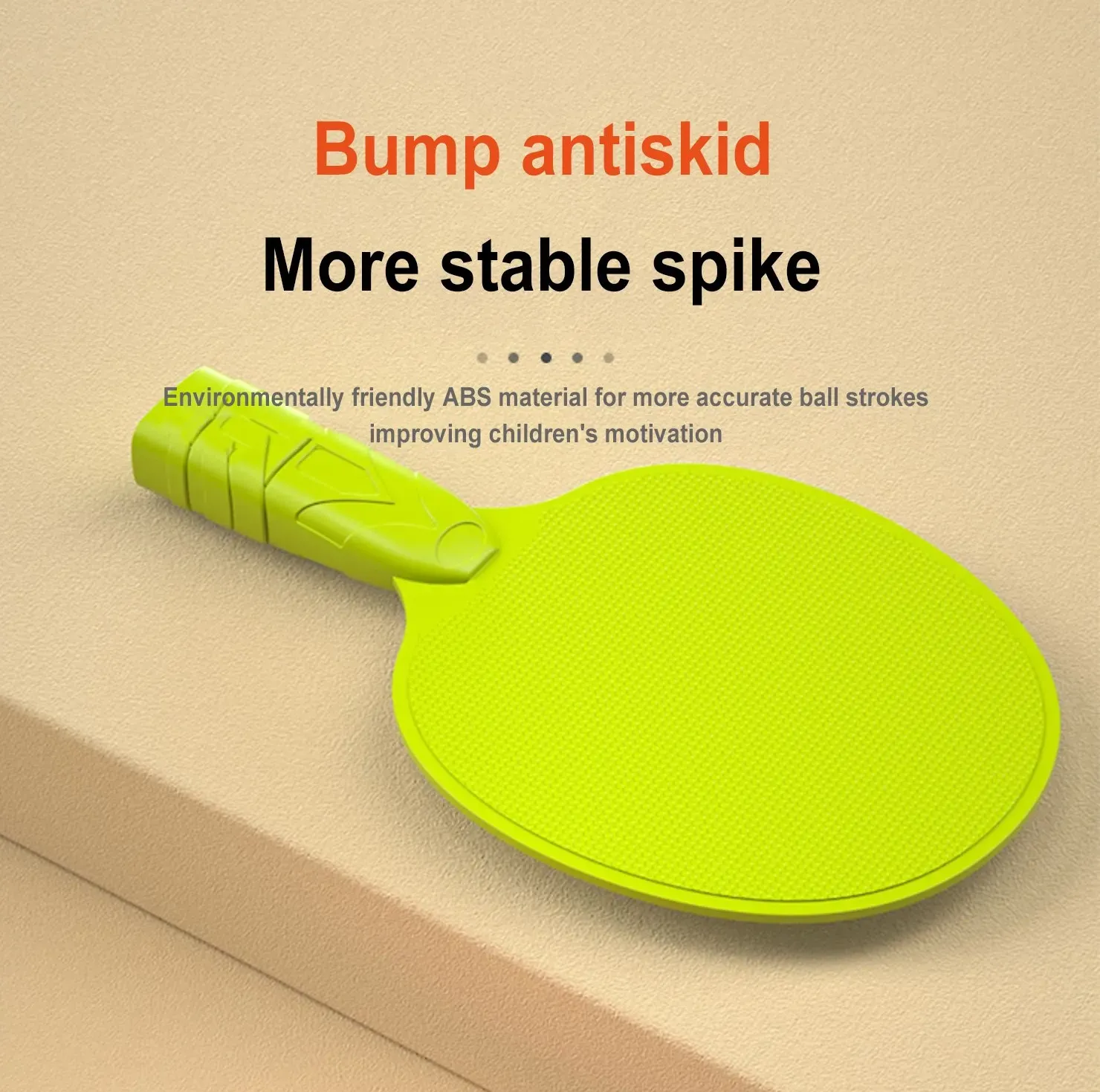 ✦Quick Adjustment: This indoor suspension toy can quickly adjust the line length by pressing and rotating, allowing you to practice without the limitation of the venue.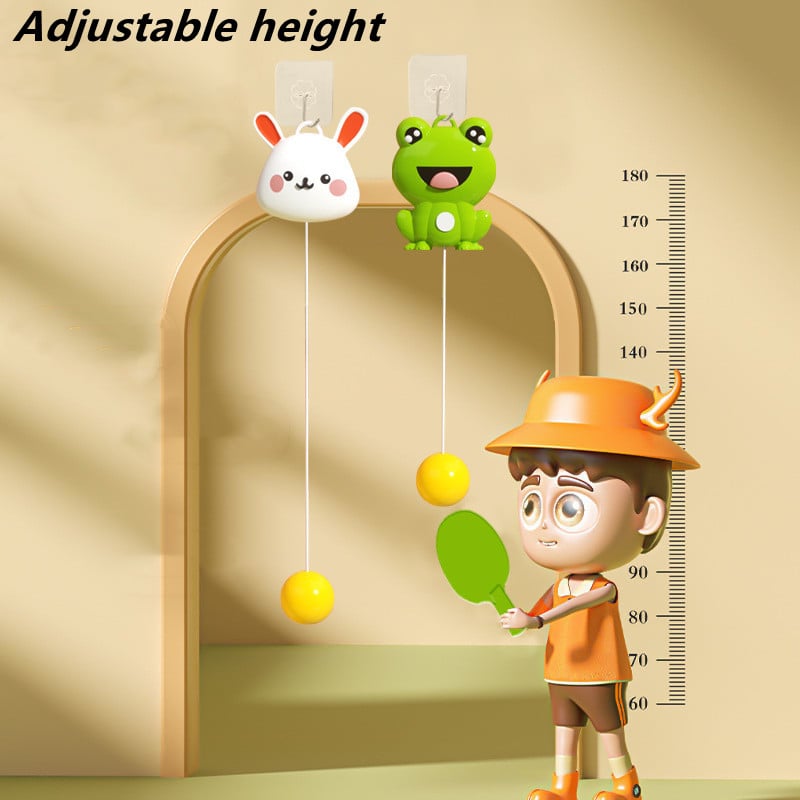 SPECIFICATIONS
Material: environmentally friendly PP+ABS material
Style: Rabbit/Frog
Weight: 300g
Size: 25cm * 16cm * 6cm
Special Features:Adjustable