🌈 The Feelings Wheel helps us express our emotions and care for our mental health. Feeling a double-sided key chain makes your life more brilliant.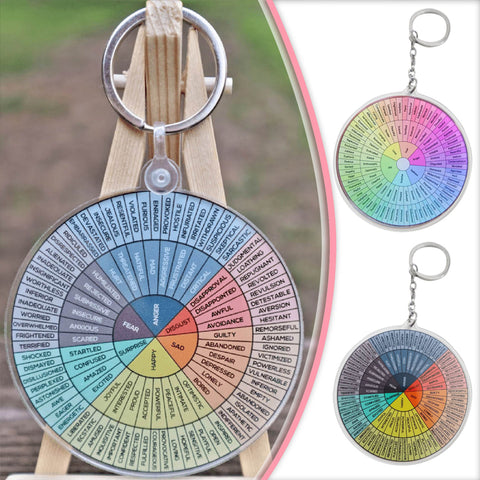 🌈 It's a great reminder to check in on myself emotionally throughout the day. Mood wheel double-sided keychain lets your emotions open, happy to spend every day.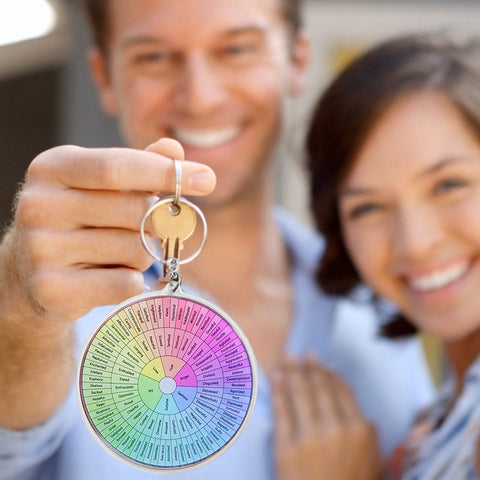 🌈 At times, feelings can be vague, elusive, and confusing. Sometimes big and fierce, sometimes quiet, stealthy and unrecognizable. While words may not fully capture the essence of emotion, they can identify and communicate our experiences.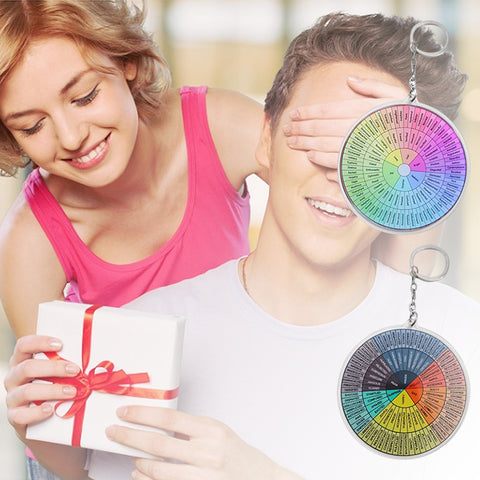 🌈 We recommend the Feelings Wheel Keychain, a handy tool for the next time you can't quite name what's in it.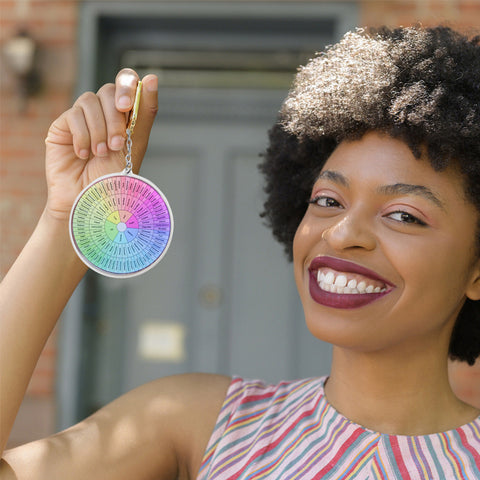 🌈 Graduation Gifts, High School Graduation Gifts, Daughter Gifts, Son Gifts, Driver's License Gifts, Christmas Gifts.
SPECIFICATIONS
Material: Acrylic
Weight: 20g
PACKAGE INCLUDED
1 × Feeling Round Double-Sided Key Chain