🥝Are you ready for your fruit-eating tools this summer?
This 4-in-1 fruit tableware gives you a dreamy summer fruit journey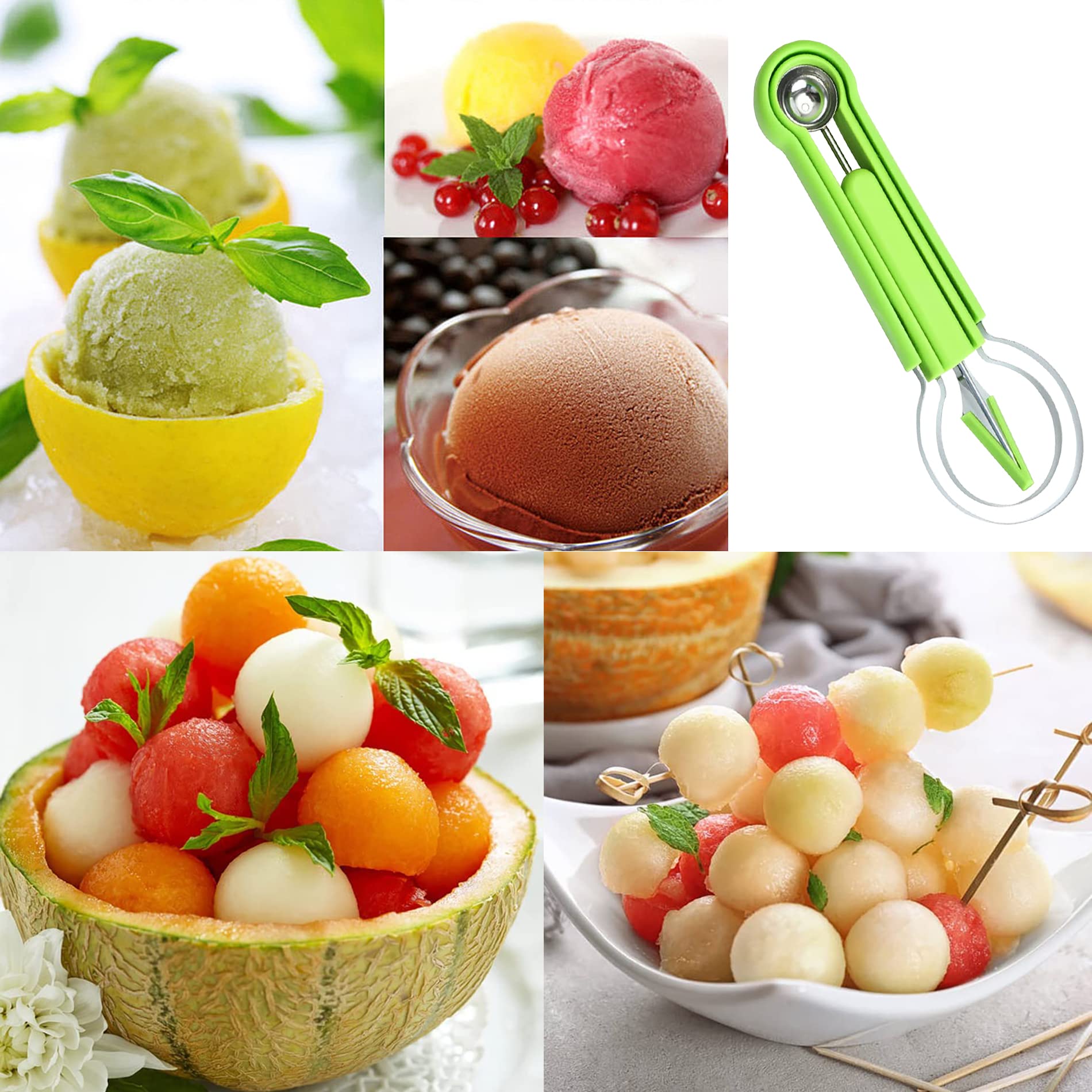 🍌【Enjoy the delicious fruit portion】
Create perfectly-portioned fruit bits with this spectacular melon baller. Versatile melon baller scoop lets you easily and effectively make balls of fruit, garnishes, and other pieces from watermelon, cantaloupe, pitaya and more, making fruit prepping effortless, so you can enjoy sweet, healthy fruit portions without difficulty.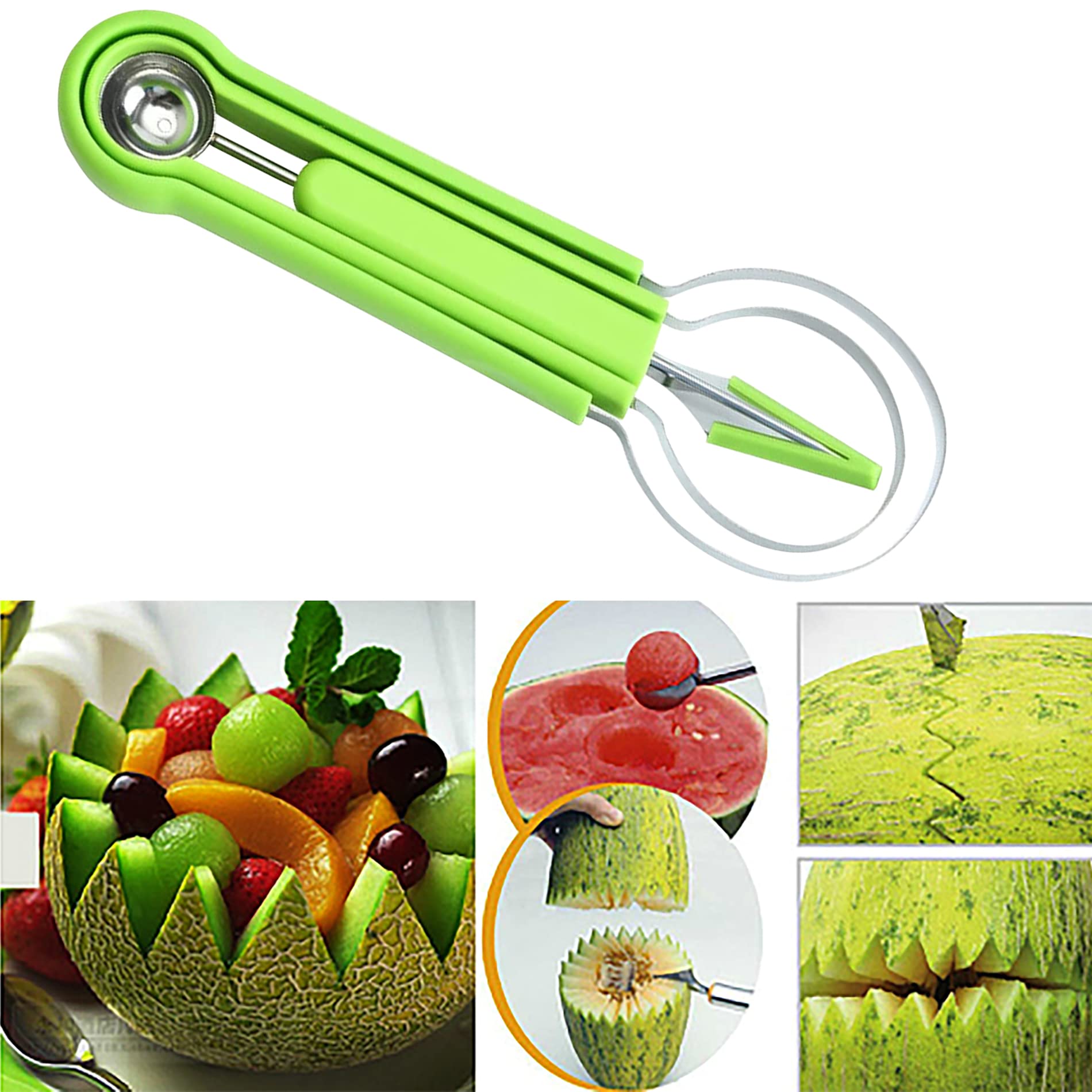 🍉【High-quality materials】
Our melon baller scoop set are made of food-grade plastic and corrosion-resistant stainless steel. The overall weight is light and safe, durable and reliable to use, can be used for a long time.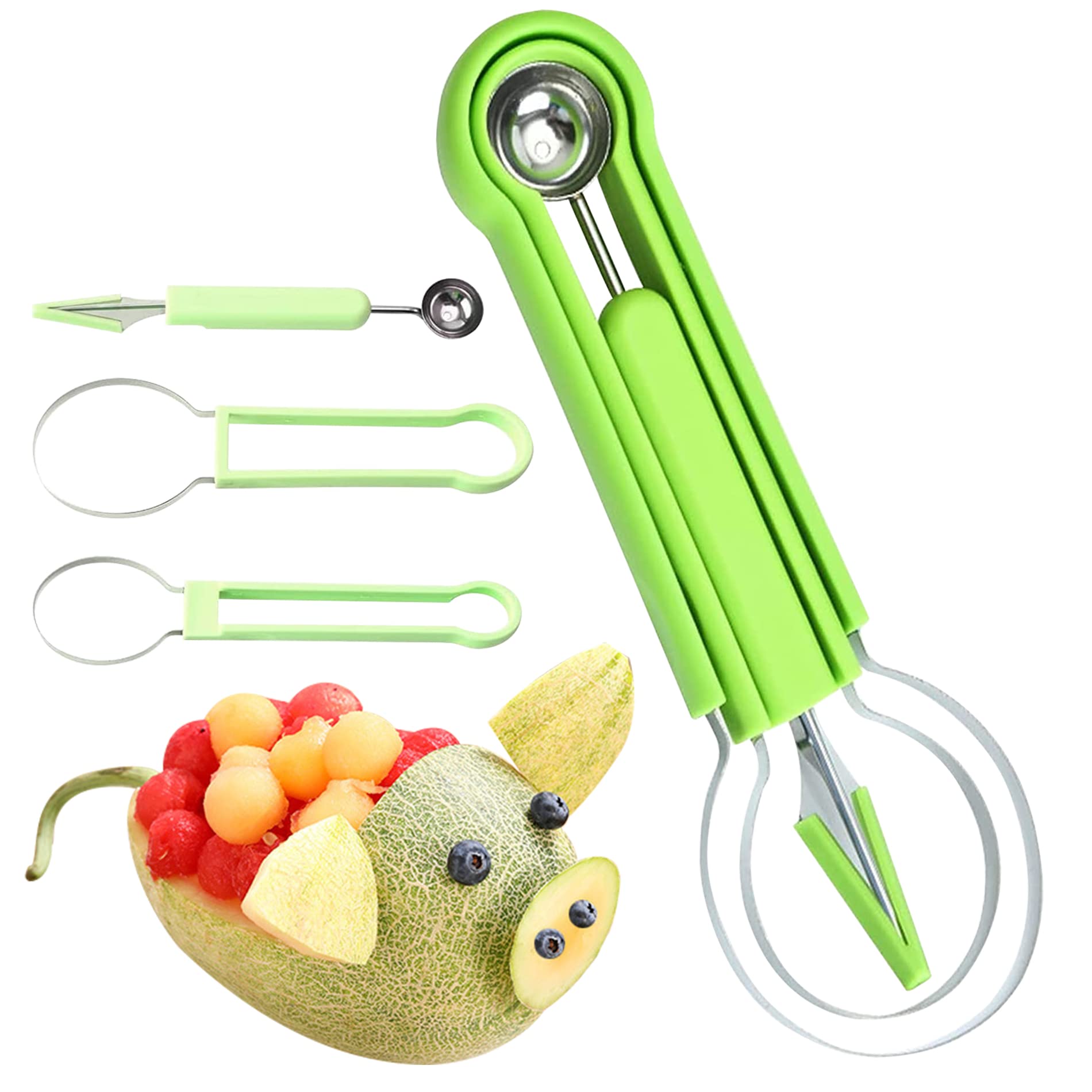 🍑【Integrated Design】
The 4 in 1 fruit scooper seed remover set can be easily separated into 4 individual tools to meet your specific usages. You can just assemble them into one set to store them,hang it on kitchen wall or simply throw into your drawer to keep it clean and tidy, no need to worry misplace to lose any of them.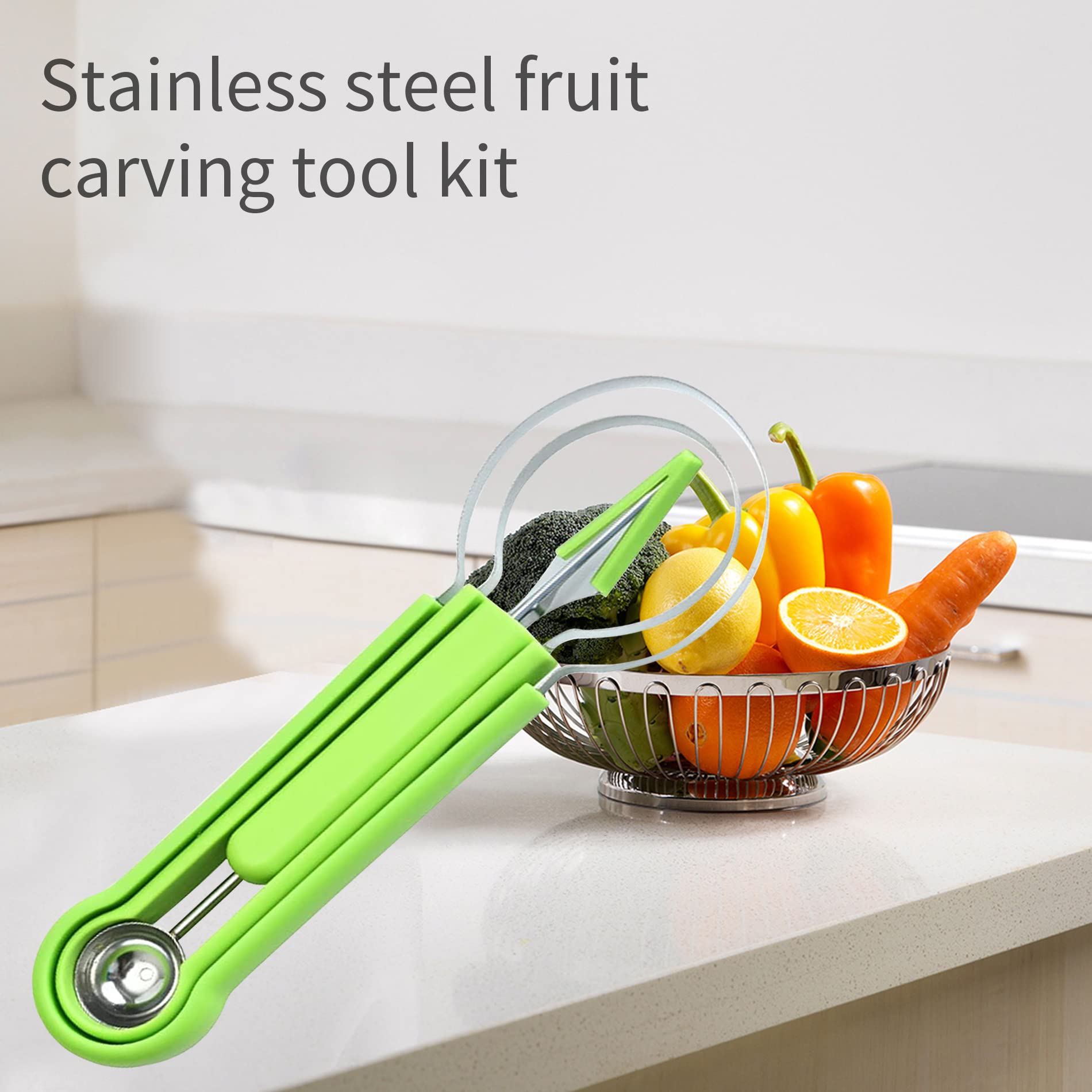 🍍【Multi-Function】
These fruit carving tools will save your time and effort, making it more interesting. Multi-function can help you easily solve the problems encountered in the kitchen. You can get v-shaped carving, digging various fruits, fruit pulp separating to make perfect fruit platter.basic but helpful kitchen tools for daily use, can create fruit salads,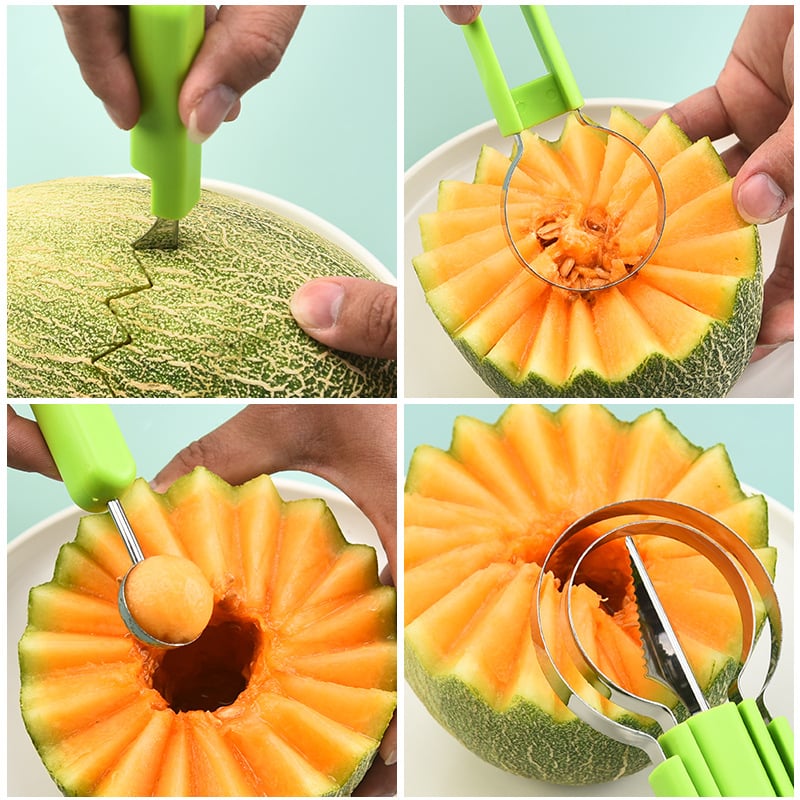 🥭【Applicable occasions】
Our baller scooper set can be applied to making balls of various fruits like watermelon, cantaloupe, pitaya, kiwi, ice cream and more, nice to hollow tomatoes, serving butter and meatball, scooping the seeds out of vegetables like bell peppers, cucumbers, zucchini, just make what you want and enjoy the fun of cooking.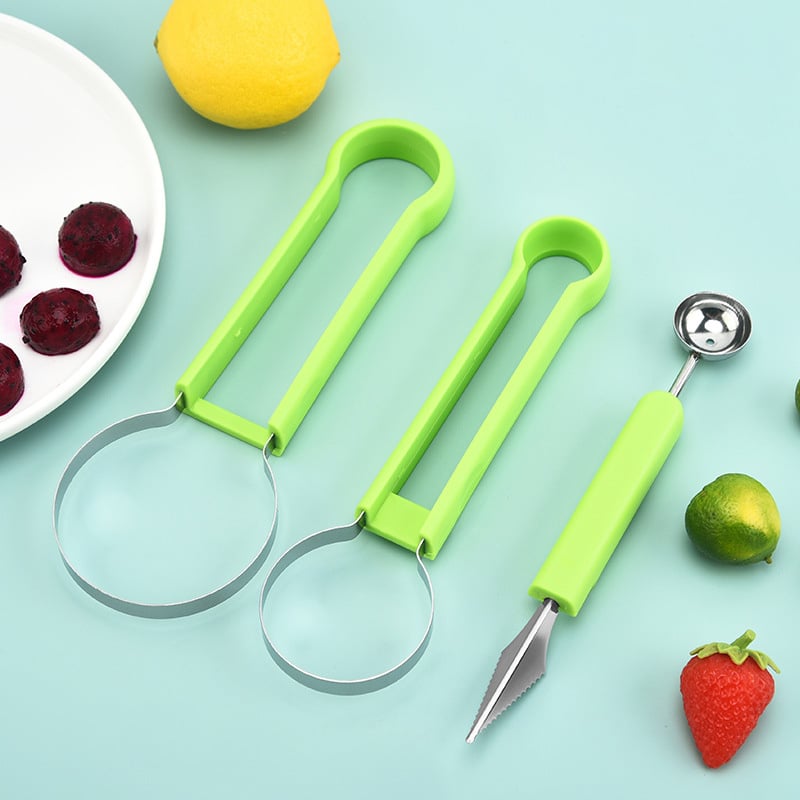 Product parameters
Material: Plastic + Stainless Steel
Size: