Do something good for your four-legged friend!! 🐾💕
Removing excess fur, dandruff, sand and dirt that trigger the undercoat and allergies has never been easier. 🐶❤️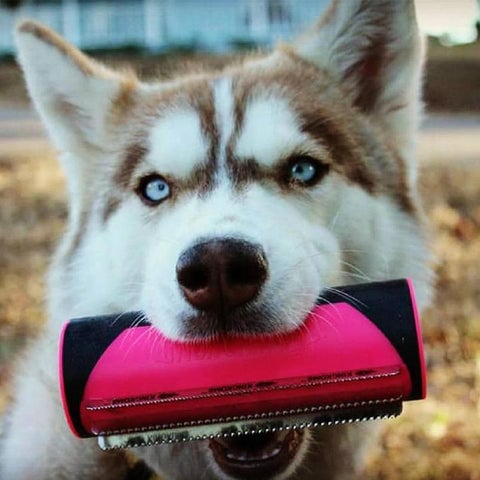 FOR LONG AND SHORT HAIR
🐾This brush is suitable for small, medium and large animals. Dog, cat and even horse! It doesn't matter if your pet has short or long hair, the brush always works perfectly!
DESIGN 3 IN 1
🐾 Before the creation of our brush, we studied all the needs that our four-legged friends need during brushing and grooming. And here it is, our multifunctional brush contains everything you need to make our perfect friend!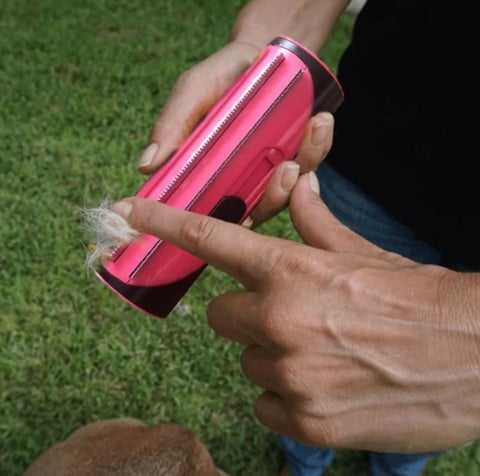 ERGONOMIC AND SELF-CLEANING HANDLE
🐾 The materials that make up our brush capture and compact all the hairs that are removed, and to remove them, simply slide your finger over them and slide them easily on the ground. Thanks to this particular feature, the hairs will never stick to the brush.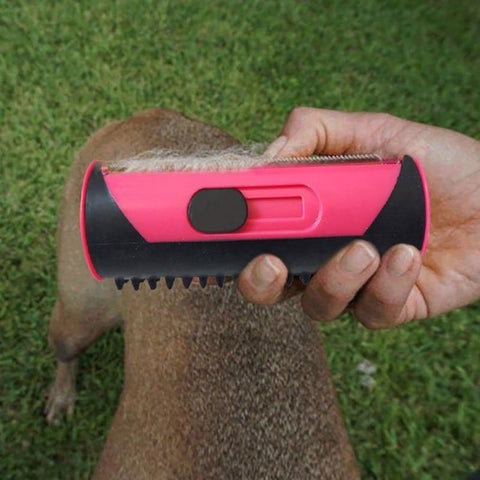 🐾 The 3 blades on the front of the brush, as previously stated, can be simply retracted using a sliding mechanism installed on the side of the brush when not in use, or for cleaning the brush.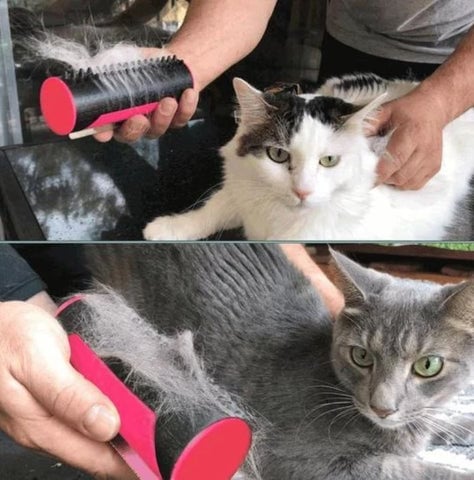 FUR MASSAGE AND CARE FUNCTION
🐾 Bristles on the back of the brush are used for post-brushing massage and grooming. The soft bristles stimulate the skin and pamper your dog or cat's coat, leaving it looking healthy and shiny after brushing!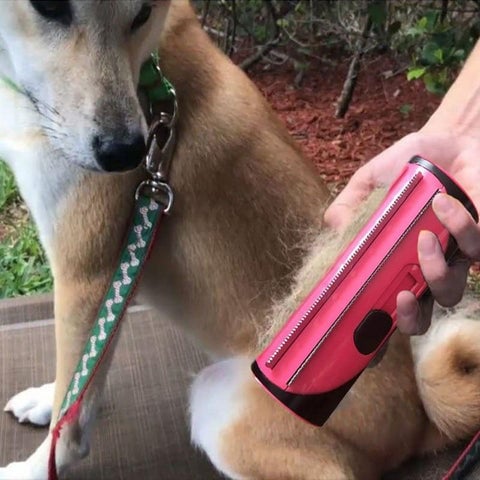 Product Material: ABS + stainless steel
Product color: Red, yellow
Product Size:14.5*5.5cm (comb surface length 14.5cm, the widest 5.5CM, tooth length 1.5CM)