Why Choose Our Fingerprint Lock?
Compare with traditional lock and combination lock, this fingerprint padlock, no lost keys, no combos needed, your key is your finger.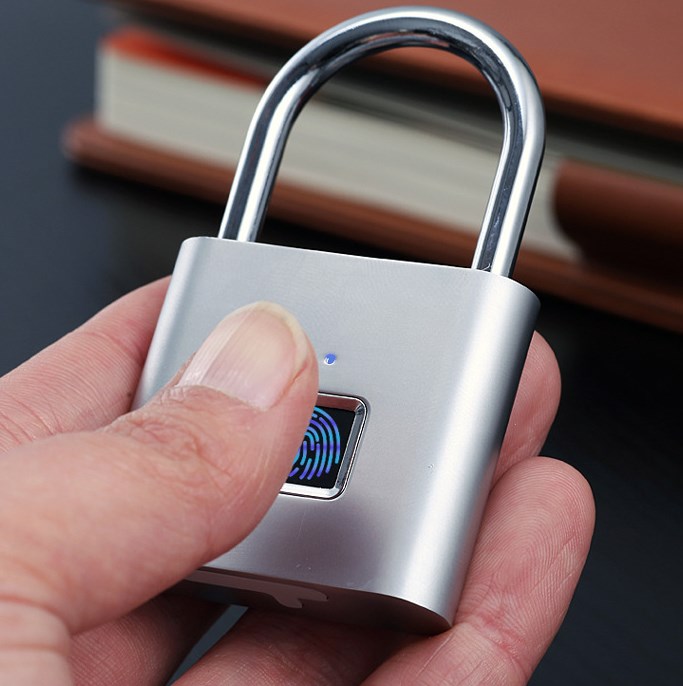 360° Fingerprint recognition Smart padlock with high-tech fingerprint sensor technology and auto recognition function.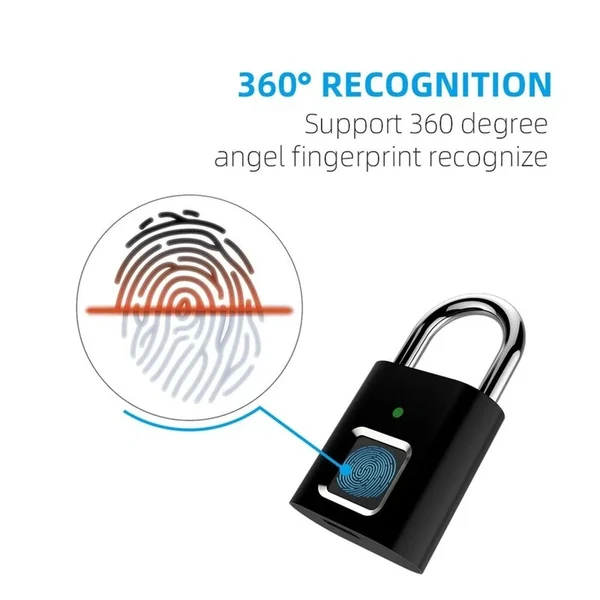 Strong Material Built to Last The lock body is made of alloy material and its shackle is made of stainless steel for high hardness and high compressive strength.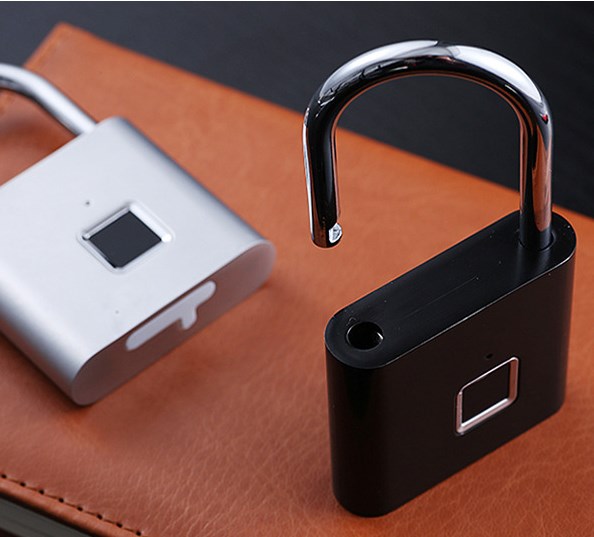 Our fingerprint padlock also functions completely offline to ensure your personal identity is unhackable by a third party. Fingerprint information is stored locally in a secure enclave.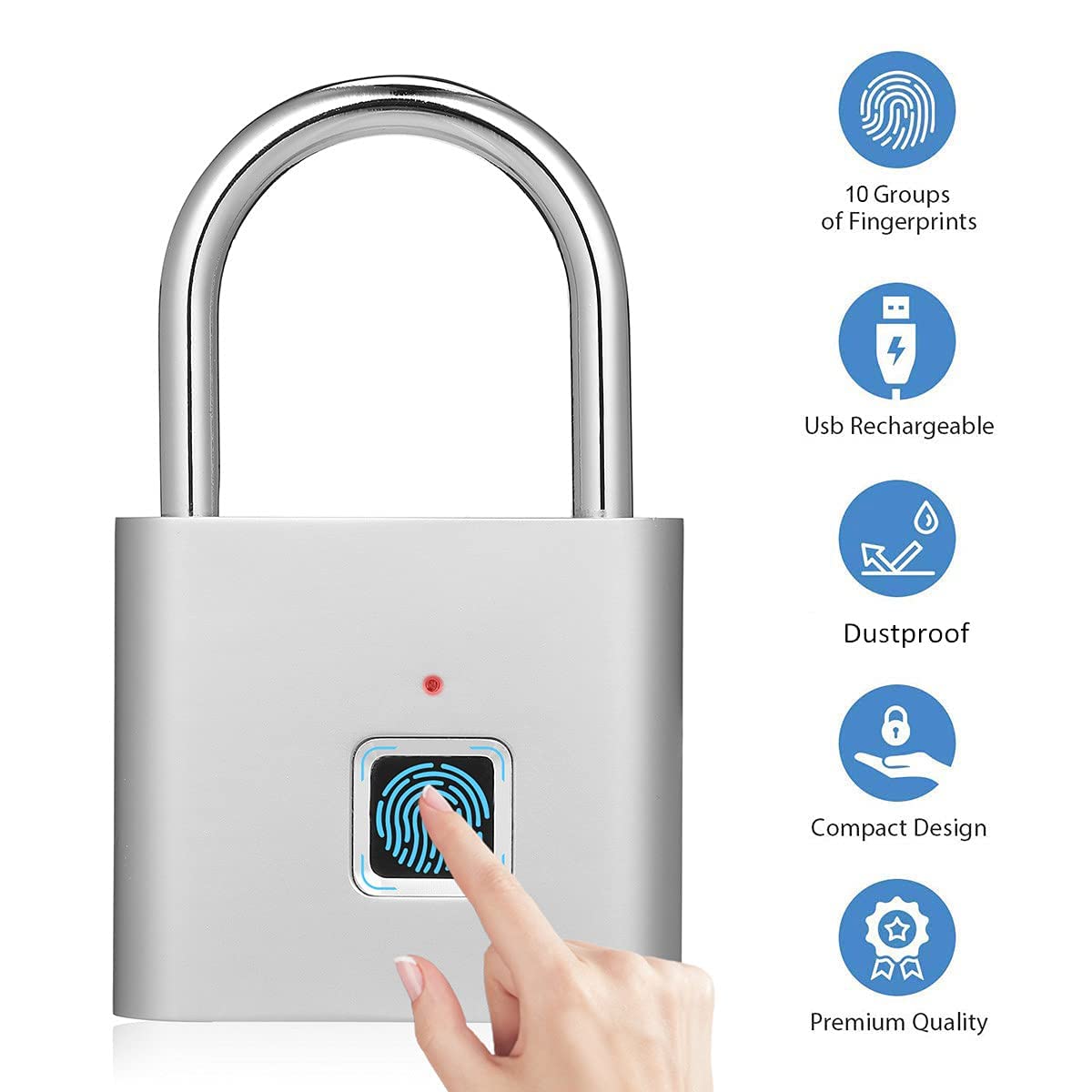 More Advantages
USB Rechargeable and Long Lasting
This padlock has a built-in polymer battery that can be easily charged via the USB cable, providing 6-months battery life or 2,500 unlocks per charge. Using any portable battery pack will awaken the thumbprint padlock.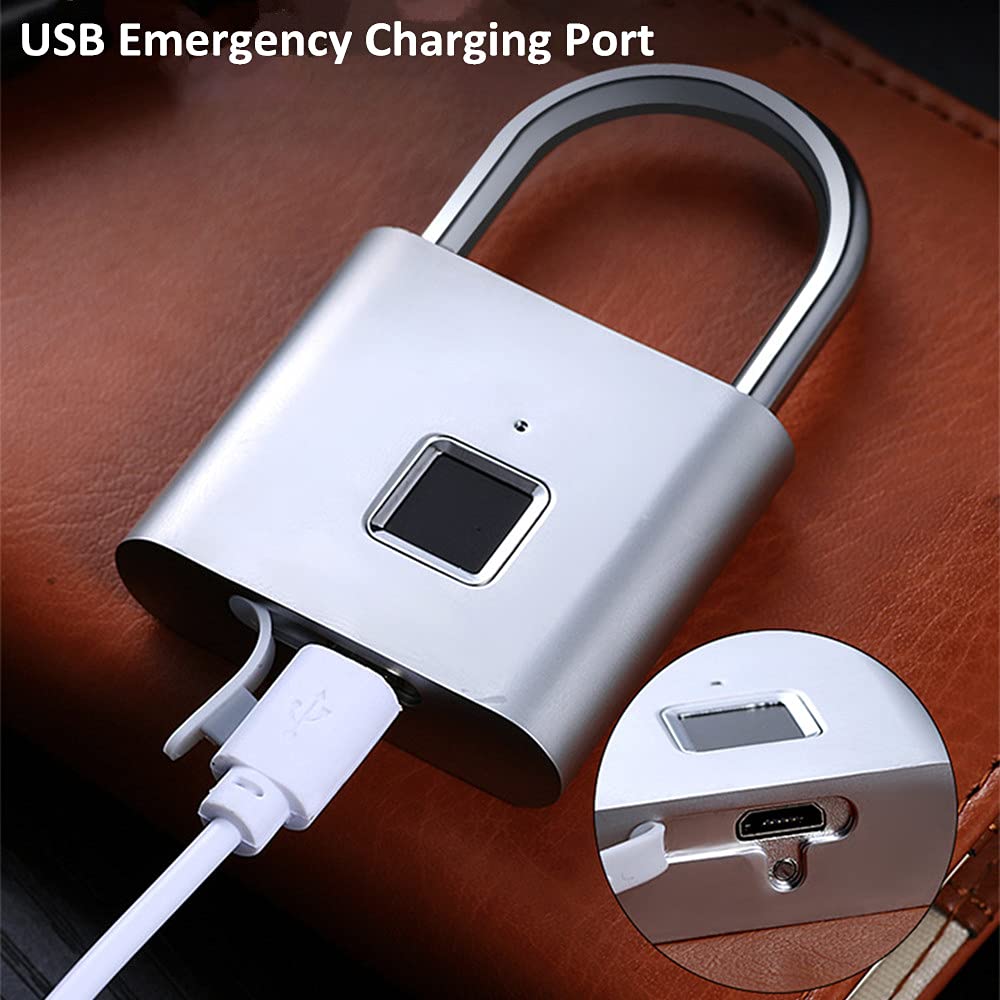 Advanced Identification Chip
It can collect 2 administrators and up to 10 fingerprints total. Adaptive algorithm means the lock becomes faster and more accurate with each access, Quick unlock in 0.5 seconds.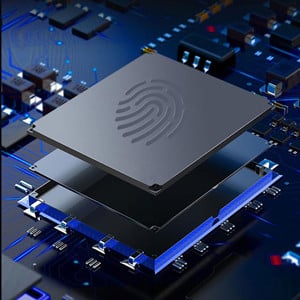 Padlock Widely Uses
Padlock Fingerprint Lock for indoor and outdoor use: Lockers, Gym lockers, Backpack, Luggage, Golf bags, school lockers, wardrobes, warehouse, cargo, bicycle and door other goods that you.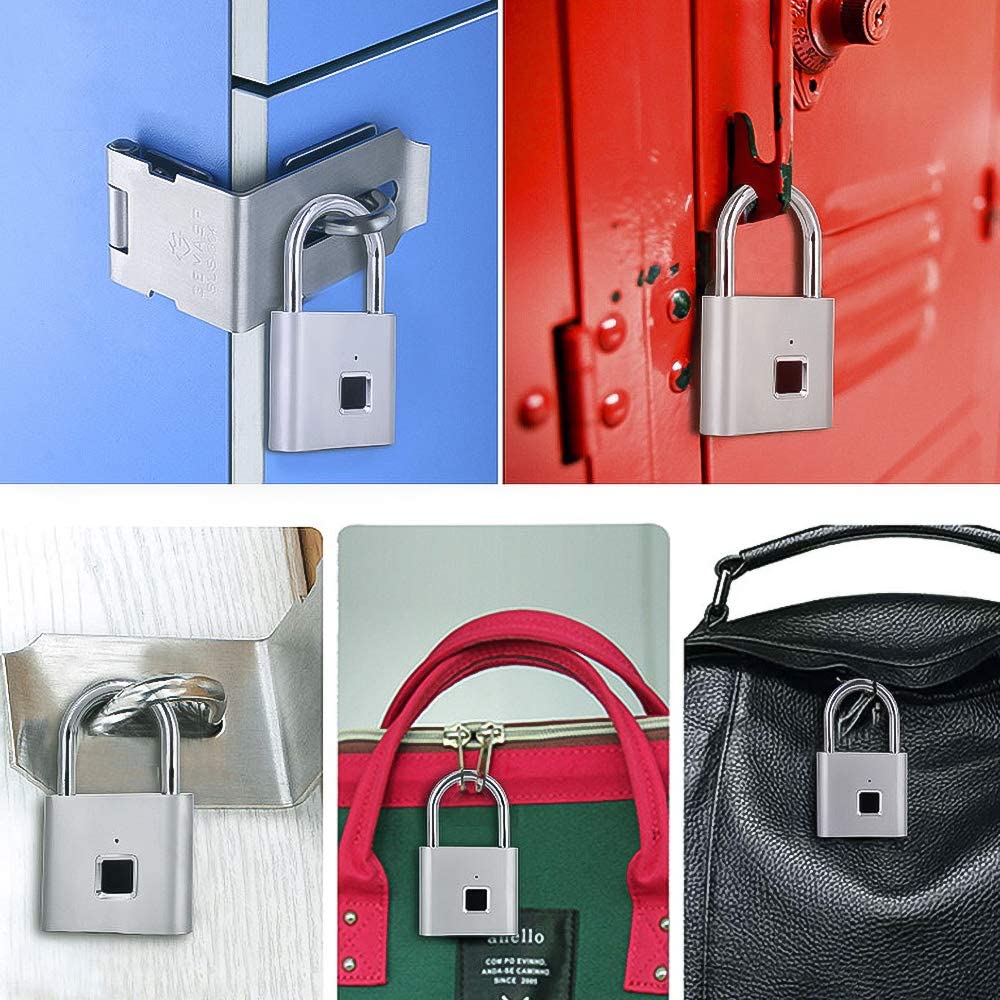 Specifications
Material: Alloy
Working voltage: 3.0-4.2V
Lock weight: 98g
Package size: 4.1*3.0*0.7 inch
Fingerprint sensor coverage: 2.8*2.5 inch
Working period: 6 months per year per power Charge
LED light: Three color light: Red/ Blue/ Green
Battery: Lithium built-in battery
Working temperature: -10~+40 degrees Celsius
Fingerprint capacity: Record 10 times and save 10 groups
Package includes:
1 x Fingerprint lock
1 x USB charging cable
1 x User Manual
Note:
Please follow the instructions in the manual to enter or delete the fingerprint.
The initial state is unencrypted. Anyone can open the fingerprint lock. After getting the lock, please follow the instructions in the manual to enter the fingerprint information.