The Most Thrilling Game Of The Season Is Here! ⚡😱
You're probably thinking that this is just a regular old party game, but it's not! This is our Shock Roulette Party Game, which means it's so much more than your average party game.
We've taken all the fun of your favorite party games and amped them up with something extra: SHOCKS. That's right—you'll get to shock your friends and family members as they try to guess who is going to be picked next! The excitement begins when each player places their finger into the bucket and the light indication begins to move!
FEATURE
Unique Party Game

-the perfect way to get your friends and family together for a festive game night that will definitely get everyone involved and keep them coming back for more. Shock Roulette is an exciting game of chance that allows you to win big or lose big, but either way, it's sure to be a night to remember!

Intensifying

- is a game for people who love the thrill of suspense and the joy of shocking their friends—and it's also for those who like to laugh about other people getting shocked. With Shock Roulette Party Game, you and your pals can have a ton of fun and laughter while guessing and waiting for who the next victim will be in a tense setting!

Game For All

- perfect for any party or event, from office holiday parties to family gatherings. It's also great for bachelorette/bachelor parties, birthdays, and more!

Safe To Use

- The virtual current isn't powerful, but it's enough to make you flinch a little. The game is more enjoyable because of the anxious anticipation; it is ideal for playing with six people.

Compact Design

- the small size makes it easy to carry around and have some fun anytime and anywhere

Ideal Gift

- create a whole new fun of excitement with your loved ones and friends by giving them this perfect party game

Optimum Material

- made from high-quality and durable materials that ensure long-term use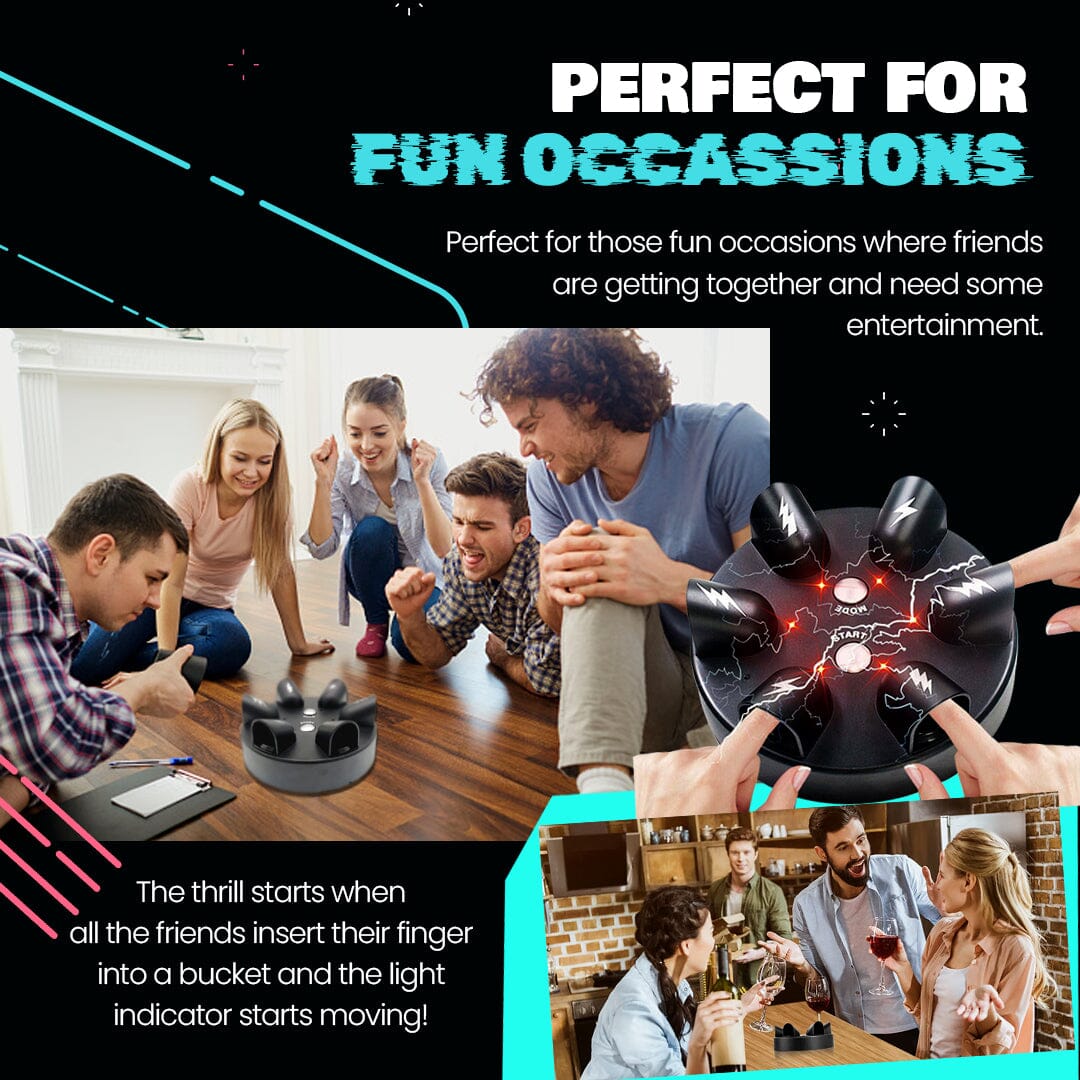 HOW TO USE
One to six players can participate in Shok Roulette Party Game.

The indicator light changes at random as players place their fingers in the tiny bucket. The virtual current will strike one of the players when the buzzing noise ceases.
Once shocked, you can no longer play the game. The final participant wins the game.
Specifications
Material: ABS Plastic

Color: Black
Size: D*H: 14.5*6cm(5.71*2.5in)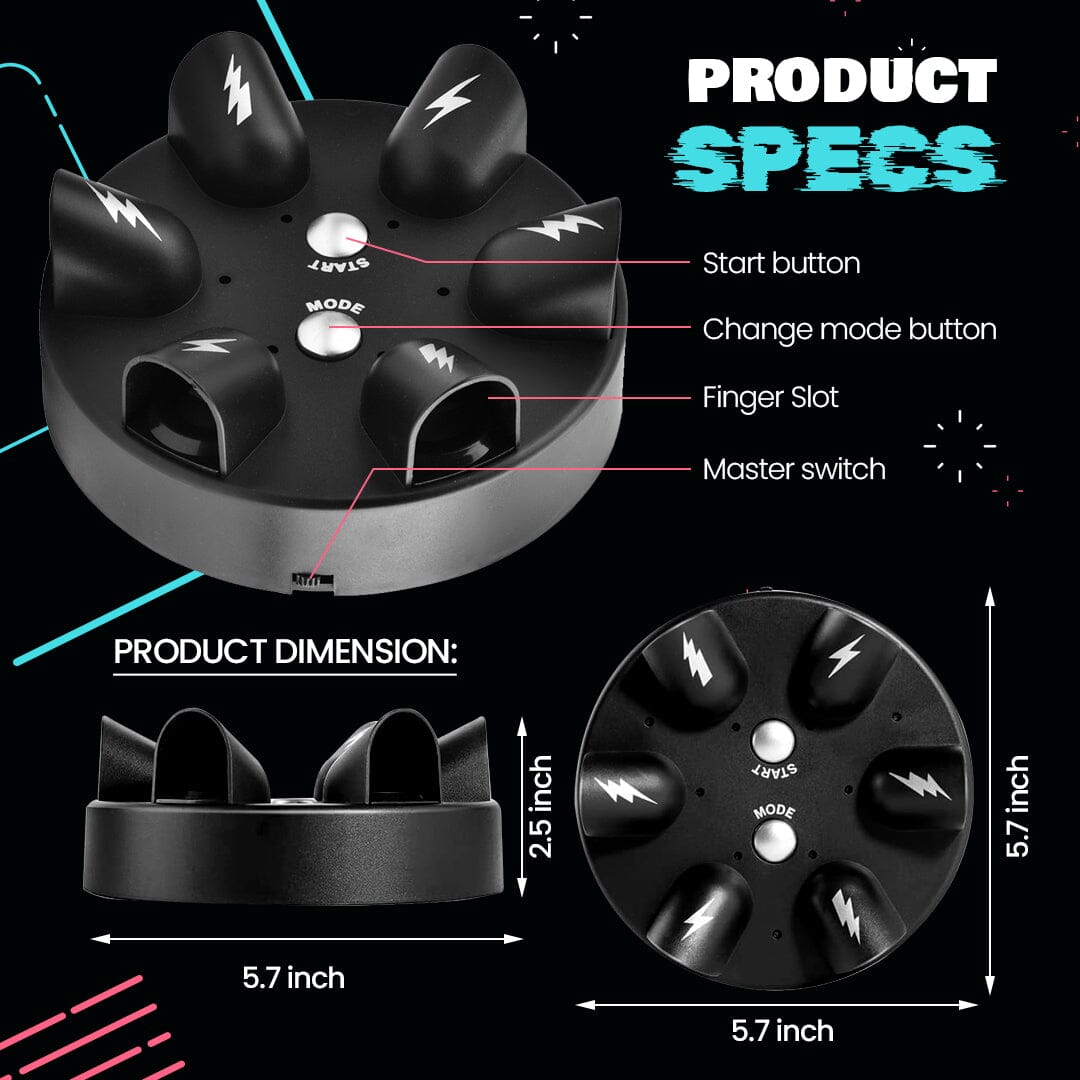 Product Includes
1 x Shock Roulette Party Game