🤗Encourage your child about to enter school with 12 Unique Engraved Pens Made from Natural.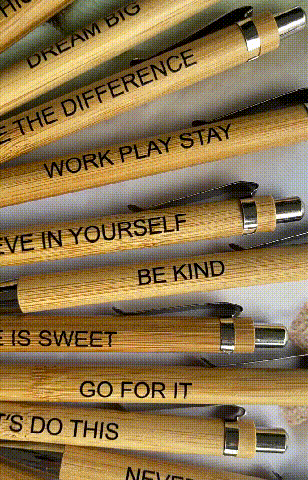 Features:
【12 Inspirational Engraved Pens】Inspire your month with these 12 pens with clicker features that have straightforward and poignant messages to match each month of the year.
【12 Different Quotes】With 12 different inspirational quotes engraved on these pens, you can convey encouragement and show care to those around you, which will be a way to motivate them to strive for excellence.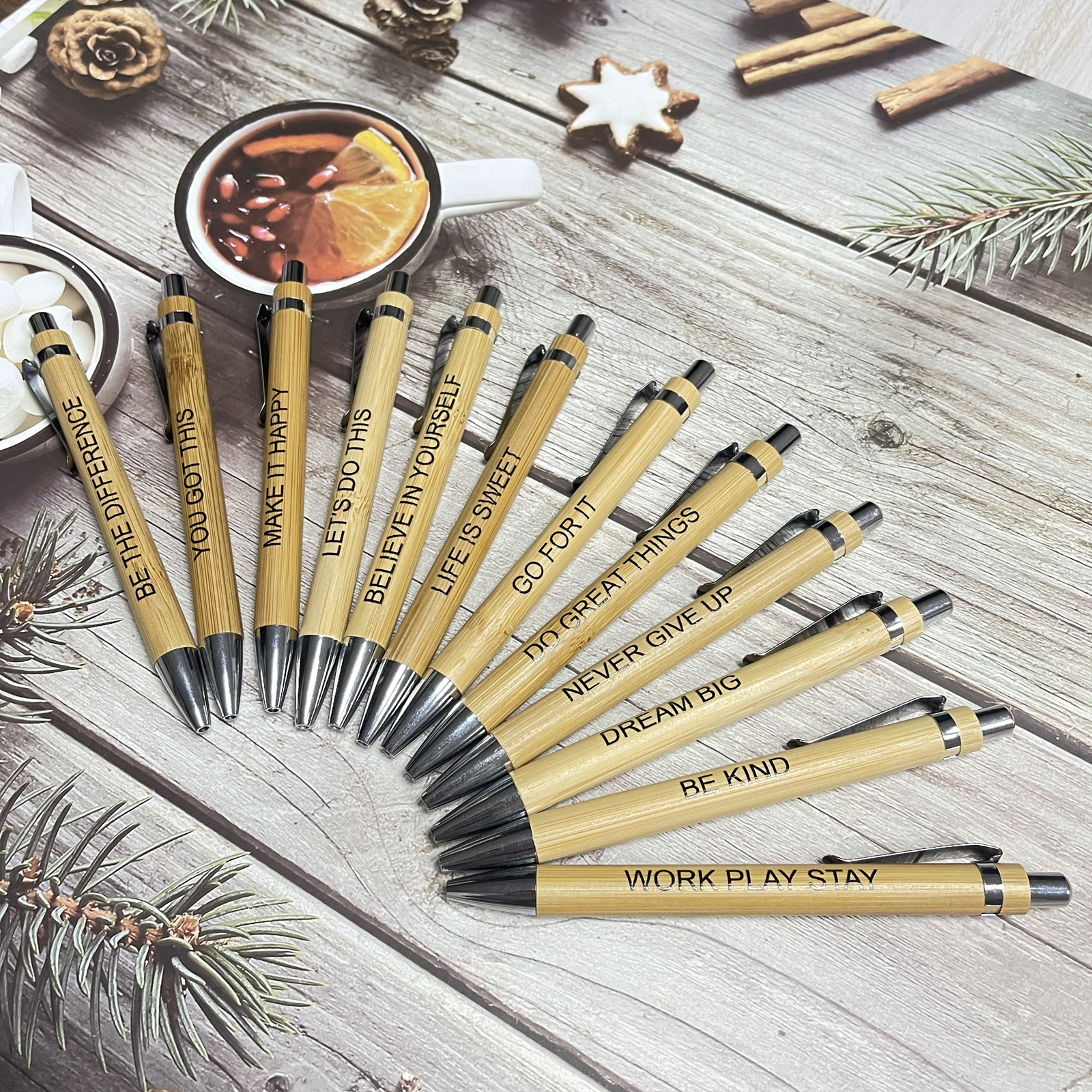 【Natural Bamboo Material】Made from natural bamboo, these pens are not only eco-friendly, but also have a unique grain pattern that makes each pen one-of-a-kind.
【High-Quality Writing】Not only do these pens look great, they also write beautifully. The ink flows smoothly, making these pens perfect for everyday use.
【Perfect & Unique Gift】Whether it's for a friend, family member, or yourself, these engraved pens make the perfect gift for anyone who appreciates humor and encouragement.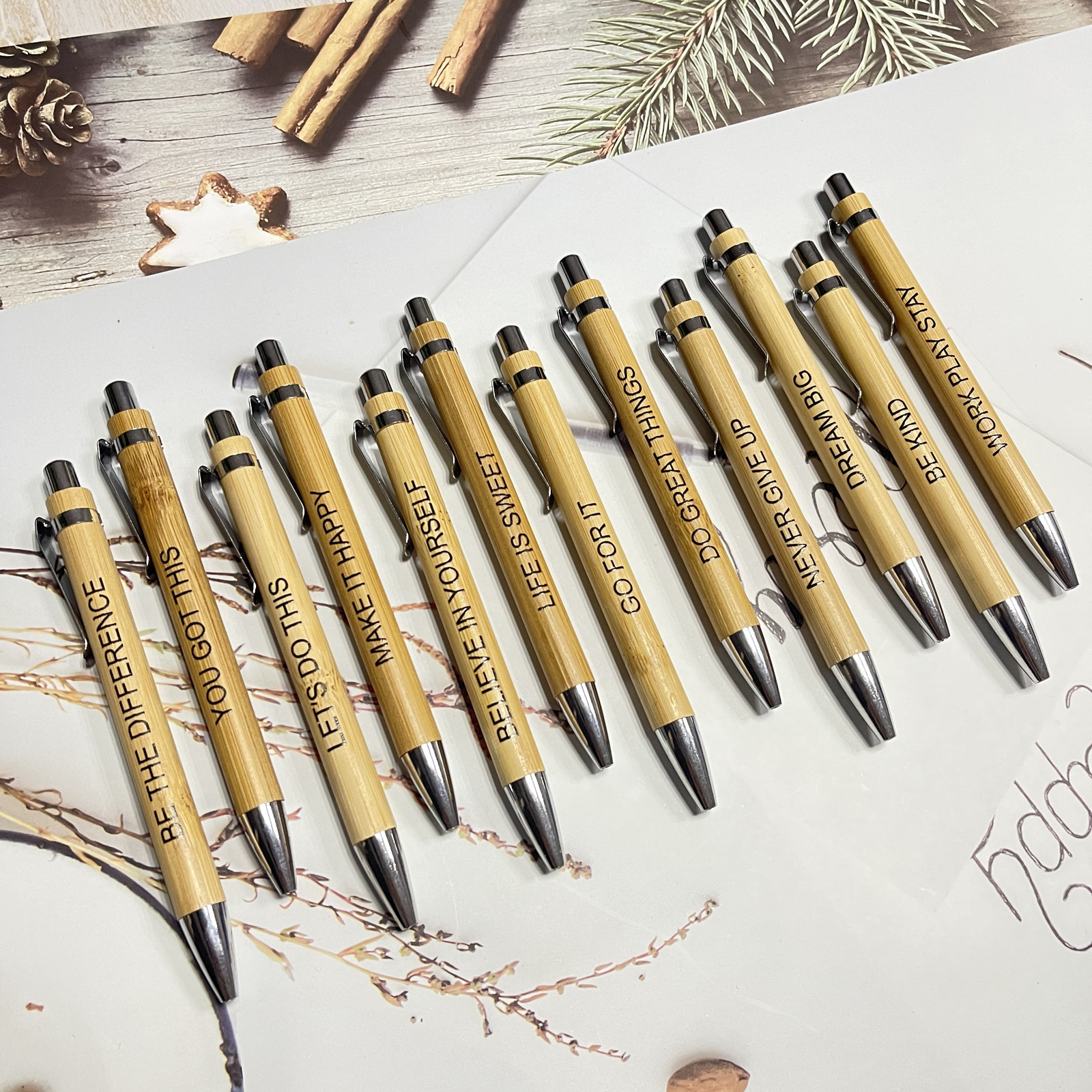 Specification:
Material: Bamboo-Natural bamboo
Pen Type: Click-function
Engraving: Inspirational messages
Set Includes: 12 pens
Reusable: Ink cartridges can be replaced.
Black Ink, 0.5mm
Length: 5.5 inches