🐱Ensures A Cozy Sleeping for Your Cat🐱
Does your cat always get into your bed and like to be under a blanket? Cats need a quilt like humans, give your pet some private space and make them feel safe.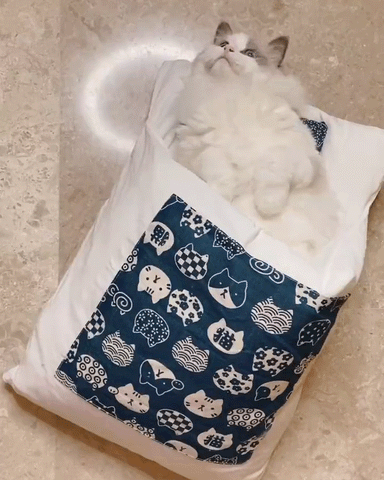 🐱Warm and Security🐱
Sleeping bag not only protects the cat keep out of cold, but also gives the cat a sense of security. It's lightweight and easy to move, especially for the lazy cats who like to doze at any time and anywhere.
🐱Better Sleep🐱
Cats love to be warm and comfortable, so give them a perfect place to stay warm and comfortable.
🐱Easy to Clean🐱
There is a zipper design on the tail to take out the cotton for easy cleaning, Every bed is safe in the washing machine and dryer (Machine wash, gentle cycle. Tumble dry, low heat).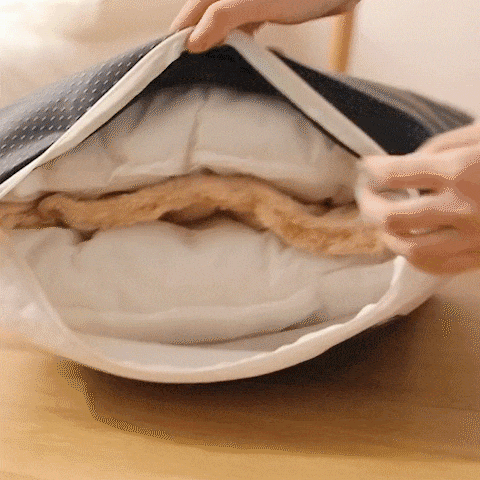 INNER MATERIAL: Filling Sponge, PP COTTON
BED FEATURE: Machine-Washable, Hand wash
BED TYPE: Covered, Pillow
LIFESTAGE: Kitten, Puppy
SIZE: S (CAT WITHIN 3.3LB), M (CAT WITHIN 11LB), L (CAT WITHIN 20LB)
BENEFITS: Foldable, Breathable