🍪Expand your fall baking repertoire with pocket pies in festive apple, pumpkin, and lattice shapes.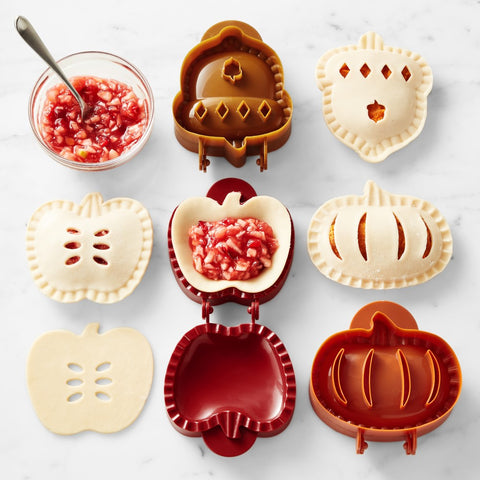 🍪Our hinged molds make it easy to cut and seal rolled-out dough into neat hand pies, stuffed with your favorite sweet or savory fillings.
Cut the dough into shapes with the outside of the mold
Put the cut dough in the mold and add the filling of your choice
Finally, close the sides of the mold and seal it into a neat hand pie.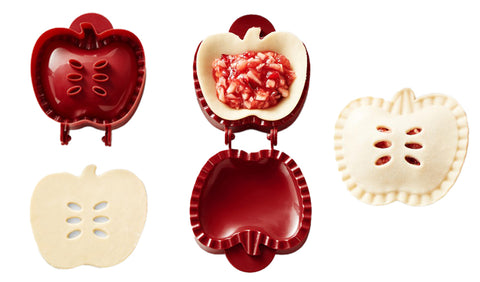 The pocket pie molds have apples, pumpkins and acorn
PLA (polylactide) is a biodegradable and ecological plastic derived from natural resources such as corn starch, tapioca roots or sugar cane.
Hinged design creates dual crimping to securely seal pie dough.
Use bottom of each mold to cut pattern on top crust to allow steam to escape during baking.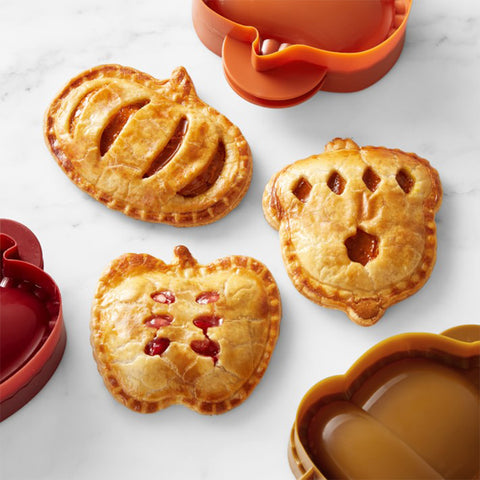 SIZE
Apple: 4 3/4" x 5 1/4" x 2 1/4" high.
Pumpkin: 4 1/2" x 5 1/2" x 2 1/4" high.
Acorn: 5 1/4" diam., 2 1/4" high.
PACKAGE INCLUDES
1 × Hand Pie Molds Set of 3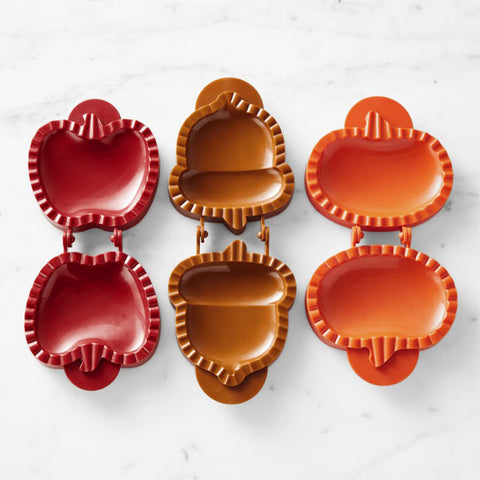 🥧BASIC PIE DOUGH RECIPE
To make the dough by hand, in a large bowl, stir together the flour, sugar, and salt. Using a pastry cutter or 2 knives, cut the butter into the flour mixture until the texture resembles coarse cornmeal, with butter pieces no larger than small peas. Add the water and mix with a fork just until the dough pulls together.