"My own money box" is guarding my things.
It looks like a toy; it's a small coffer for financial management. With your own password and voice, you can save money, set up savings goals, and plan finances.
It can be used to store toys, jewelry, passbook, etc. It takes both notes and coins. Holds up to 100 bills and 600 coins.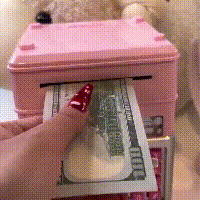 How to use:
1. Install your ordinary 3 AA batteries. Enter the four-digit passwords;
2. Green lights on; rotate the knob clockwise to open the door.
Note: If you enter the wrong passwords, the red light will be illuminated
Specifications:
Material: PLASTIC
Commodity size: 13.5x12x19 CM
Color: Gold, Silver, Rose Red, Blue, Black, Red
Powered only by: 3*AA battery(not included)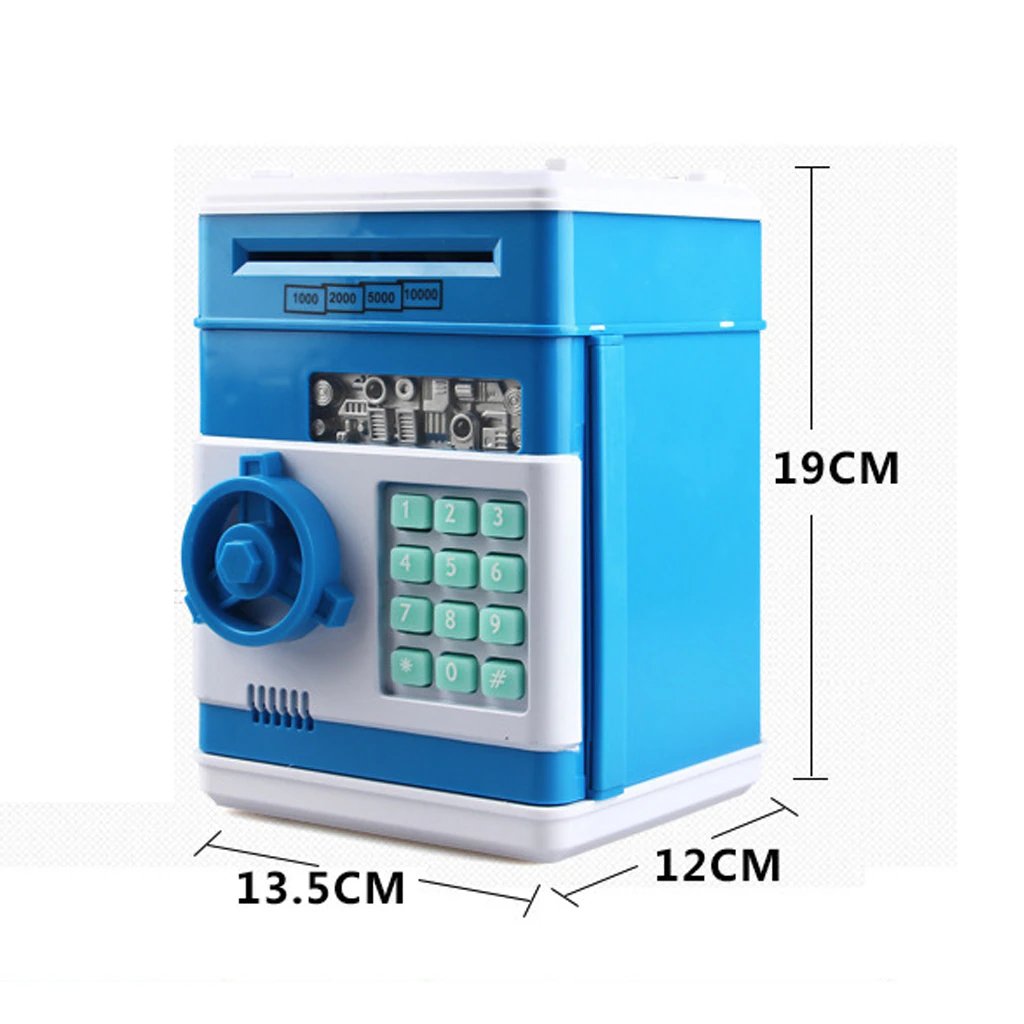 Package included:
TIPS
How to change password:
Enter the current password (default 0000) to open the safe door. Press the "*" button, green light, and red flash.
Input 4 new passwords in 15 seconds, according to the "#" confirm new password storage. Two lights stop flashing.
If the new password is not entered in 15 seconds, the program will stop and must be restarted. Release the "*" button and close the door.
Note: If you forget your password, you can remove the battery and Install the battery after 5 minutes; the password returns to the original code: 0000, then you can reset your password again.