This health box is very practical to store medicine.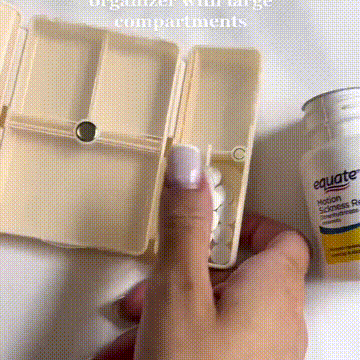 Folding Design: Smaller size, larger capacity, easy to carry.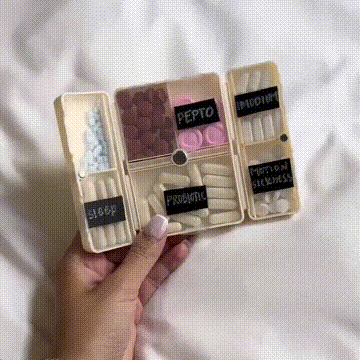 【Safety Material】This pill organizer box is made of solid food grade PP material, that's safe odorless and BPA free, easy to clean, keep your pills clean.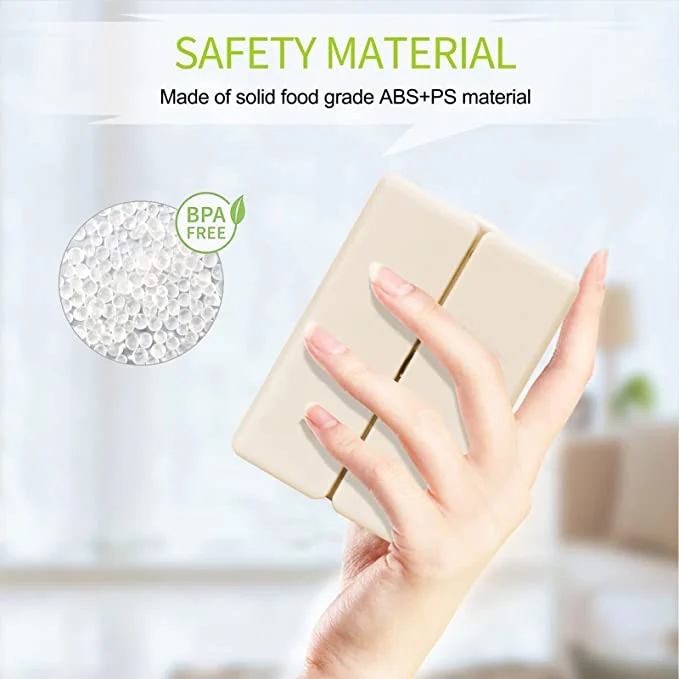 【Magnetic Design】 Convenient to open and close. The push button stays closed once locked and securely snap shut keeping pills safe.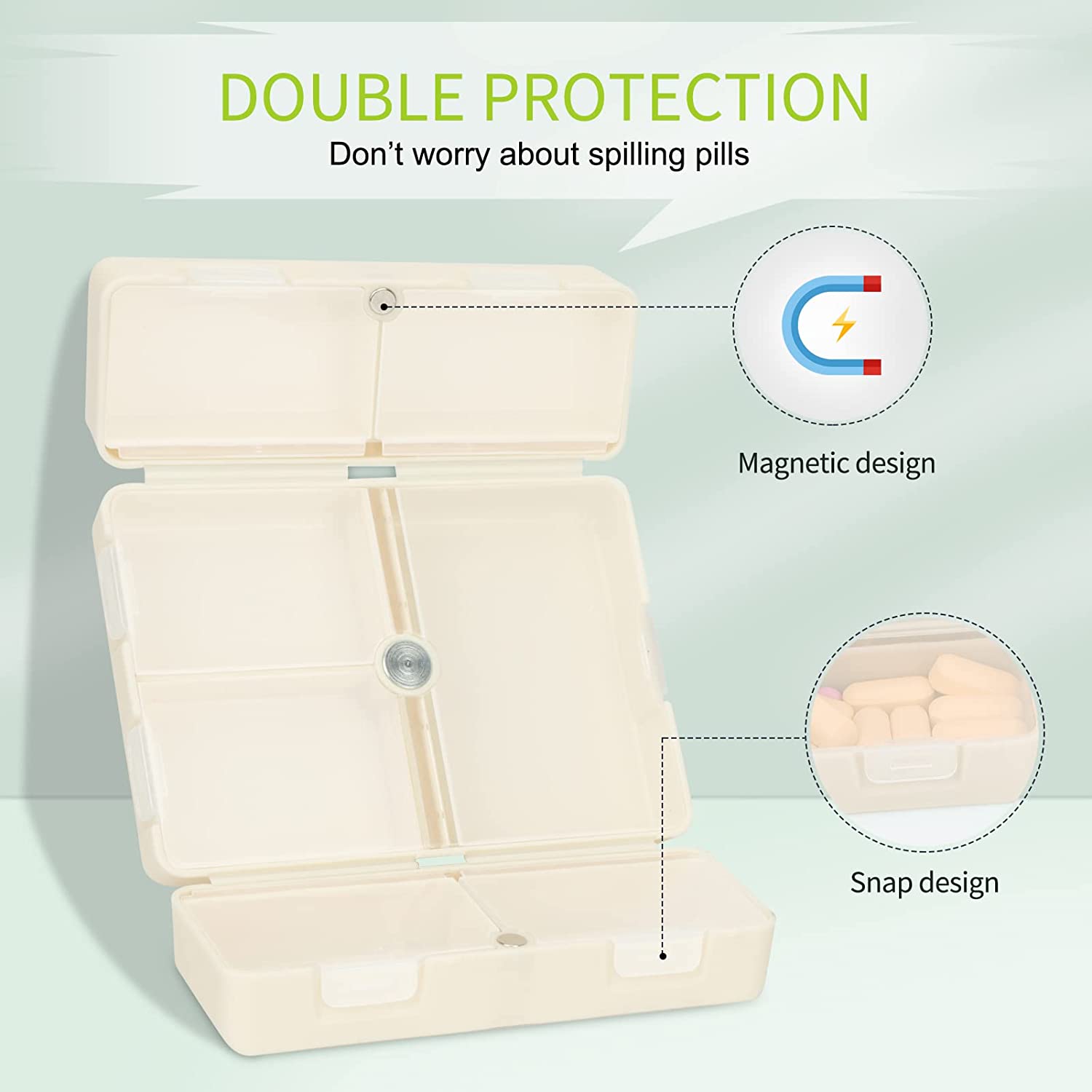 【Multipurpose】Quite easy to distinguish the pills in each dose without opening the lids.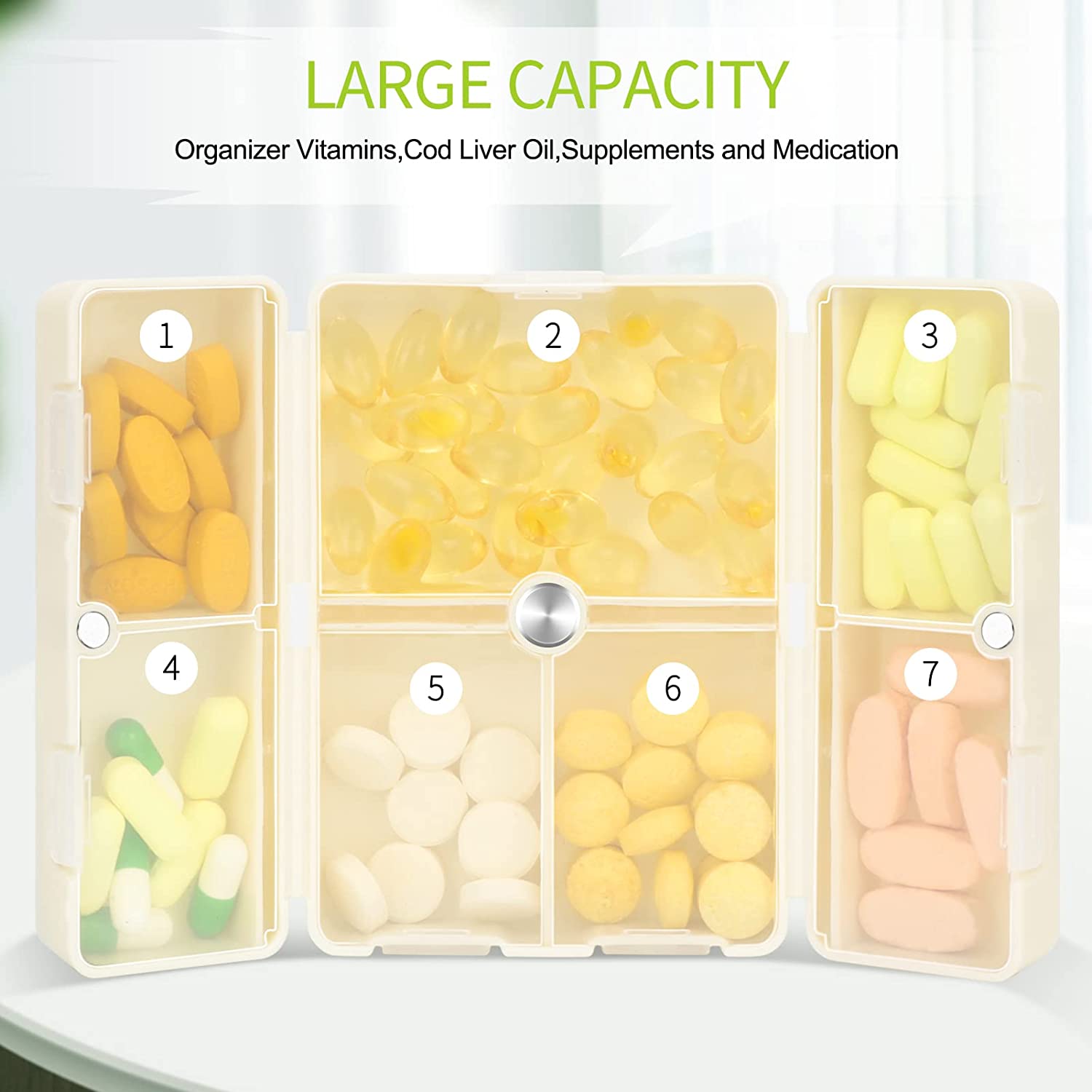 【Ideal For Travel】Perfectly suitable for travel and is ideal for storing small jewelry or items such as earrings, beads, nail art tips, few trinkets and jewelry ect.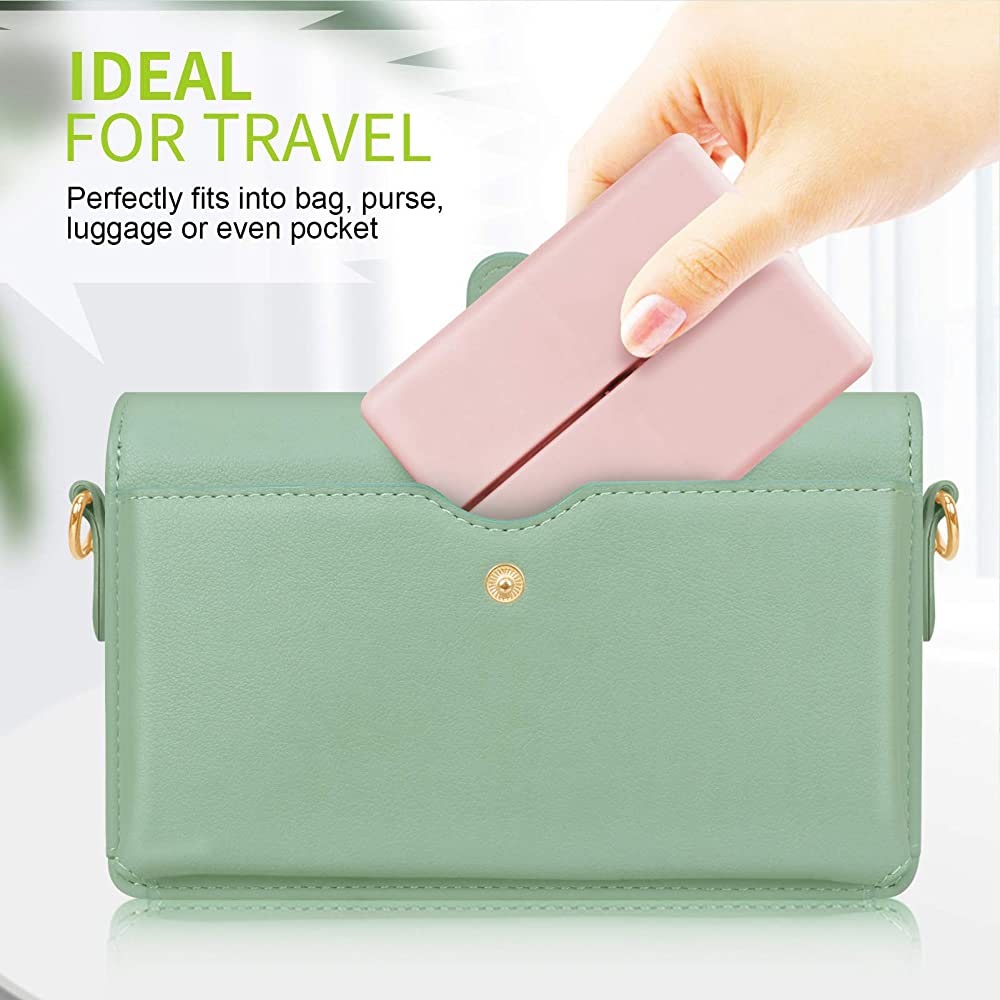 Size
Before Folding: 5.7" X 3.77" X 0.86"

After Folding: 3.77" X 2.6" X 1.18"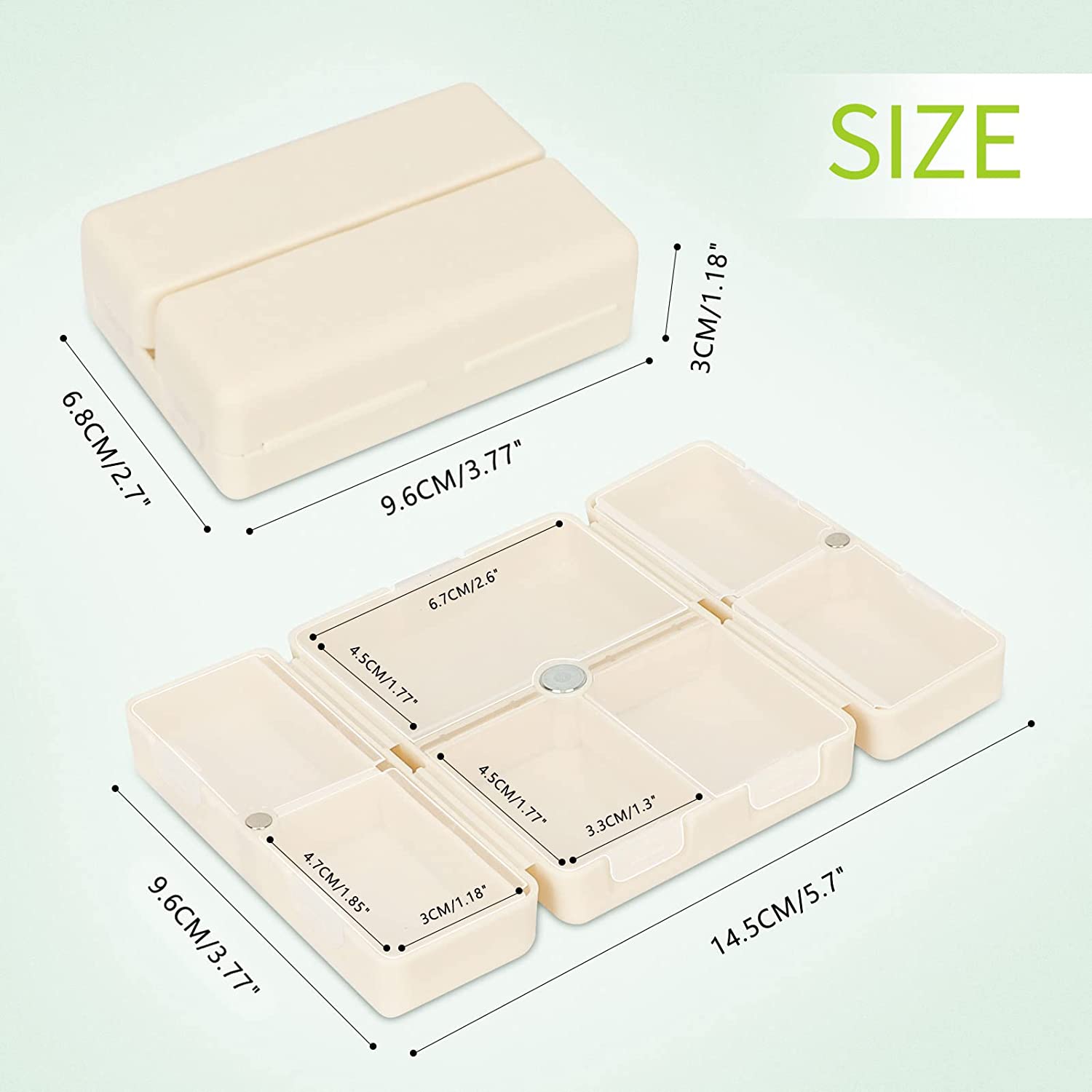 Package Contents:
1×Daily Pill Organizer(3.77" X 2.6" X 0.86")
1×64 Pcs Stickers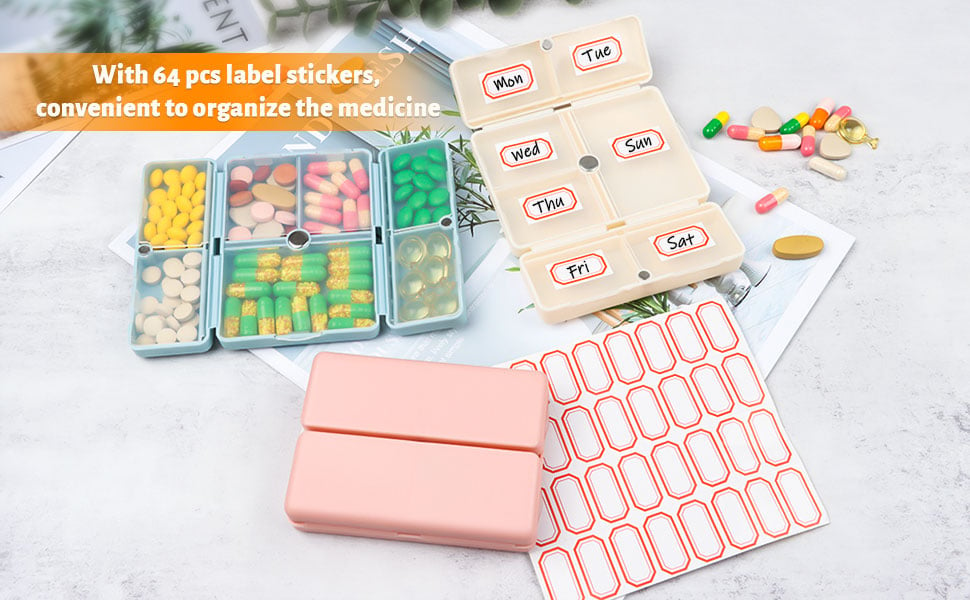 What can the attached label be used to record?
Record medication time: Mon, Tue, Wed, Thu, Fri, Sat, Sun
Record the frequency of medication: 1 times/day, 2 times/day, 3 times/day
Record medicine names: vitamin, aspirin, antibiotics, oryzanol, valium, miltown, furacilin, analgesics
Record medication content: One capsule at a time, two capsules at a time, three capsules at a time