Iron Art Hanging Baskets Flower Pot For Bonsai Decoration
An easy way to show off plants! Great for use on just about any railing to add beauty and color to outdoor spaces.
Features:
Easy to assemble:no hardware or tools are required, just hang it on the deck, fence or porch railing.
Elegant and artistic, perfect for your courtyard, porch, balcony, garden, etc.
The hanging plant stand adds a sense of decoration and provides a strong support for your potted plants.
Lift on plant stands to make watering easier and prevent damage to floors.
Adorable to decor your table top, windowsill, kitchen, balcony, garden, or to create a beautiful candle display.
Strong weight capacity,Easily load more than 10kg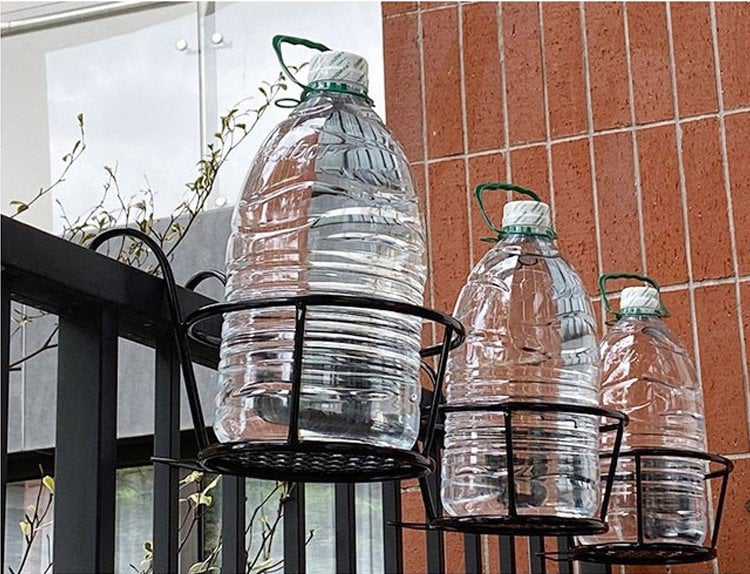 Specifications:
Color: Black/ White
Material:iron
Stand Size: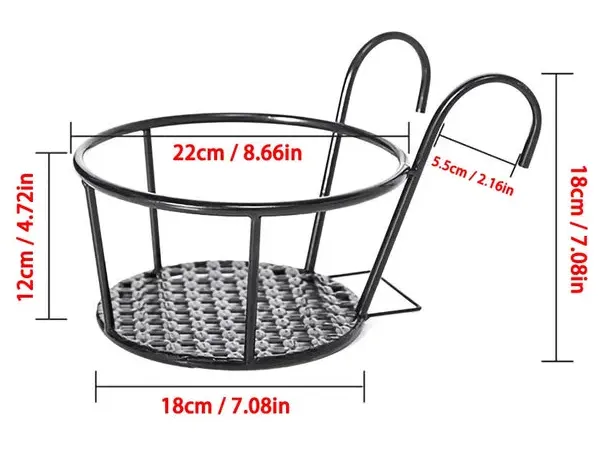 Quantity: 1 pc package / 5 pcs package/ 10 pcs package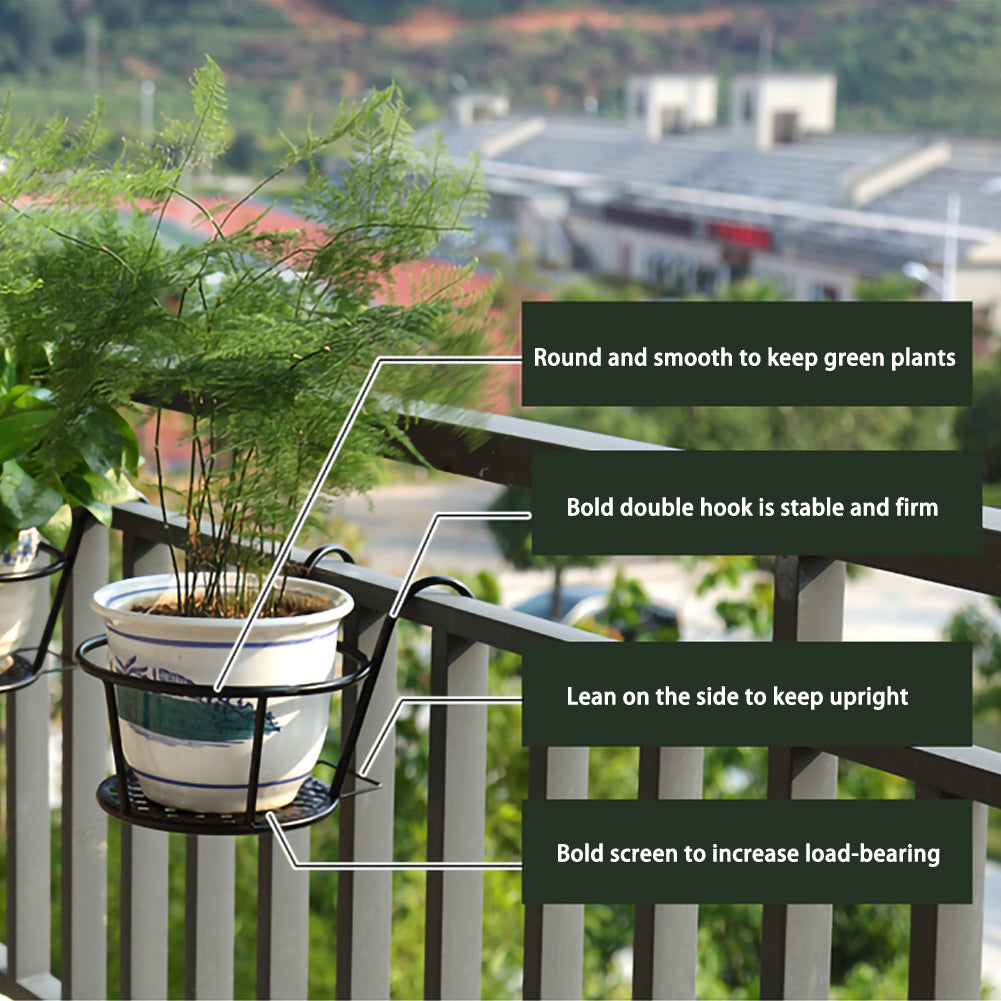 ---
Customer questions & answers
Question:How wide is the space between the hooks? thanks.
Answer:6-8" pot
Question:I'm hoping to use these over a fence that is 3 inches deep. Will these work? Thanks
Answer:Yes, they can.
Question:Doesn't hold 10 in pots?
Answer:Doesn't hold 10 inch pots is not a question. But no it does not. It says clearly in the description 6.7 inches diameter.
Question:What is the weight limit?
Answer:I would say 10 kg. max. I have 6" pots that are filled with soil and a plant. The basket is made very strong and shows no movement when I move the plants around.
Question:Are the hooks somewhat bendable for adjustments?
Answer:they are quite sturdy but bendable