This item looks like a magical ball and emits a great "light" when turned on, and dances like an electric shock and produces a variety of colors.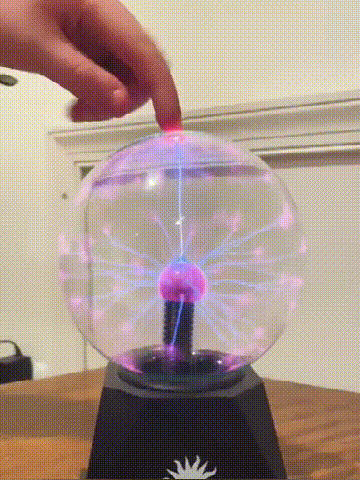 A plasma lamp is a clear glass sphere filled with a mixture of various gases, and all of the gases are super safe for people or kids. Just touch the glass ball to generate and control the plasma streams with your fingers!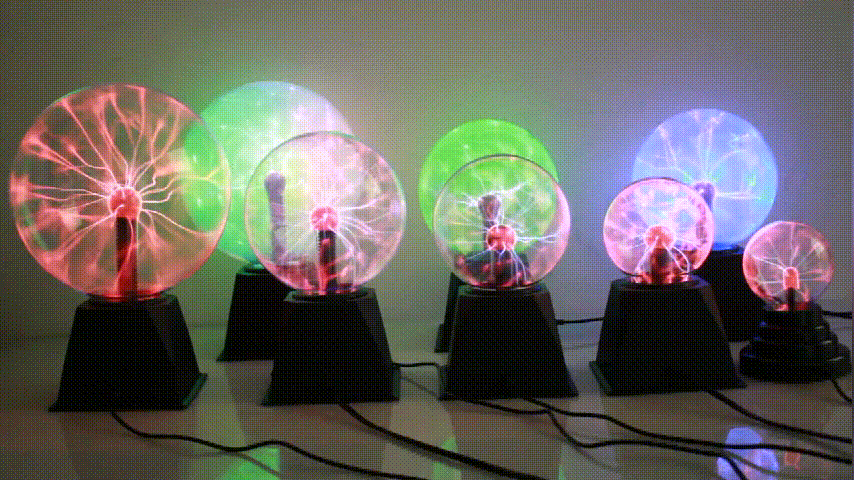 FEATURES
Funny and Technical Sense Toy for Kids/Teens:It can generate colorful streams of electricity dance across the surface of whole globe like atmosphere, perfectly demonstrating physics science.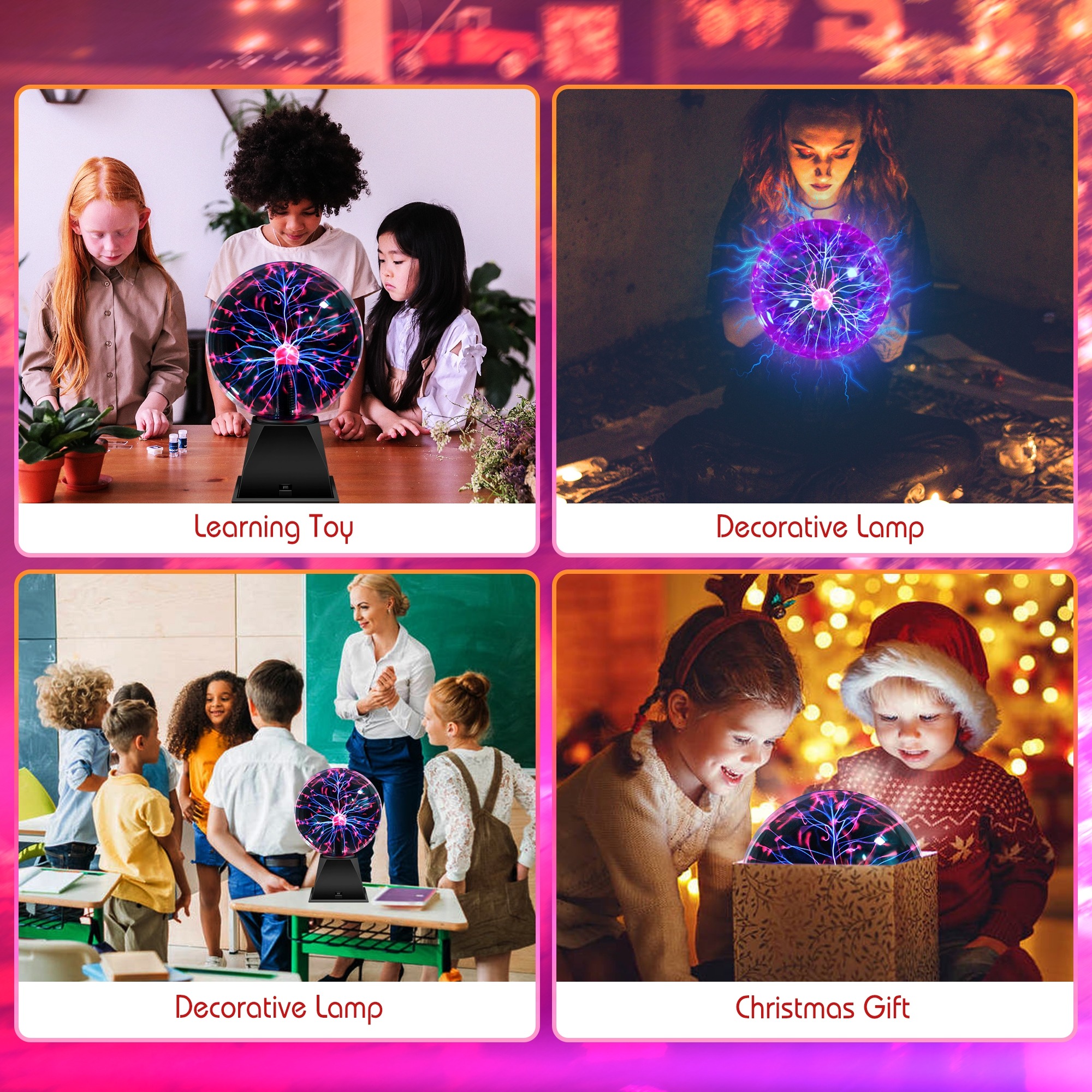 Powered by USB Plug in or Battery:If you prefer making this plasma ball as a decorative lamp, you can use the USB power cable .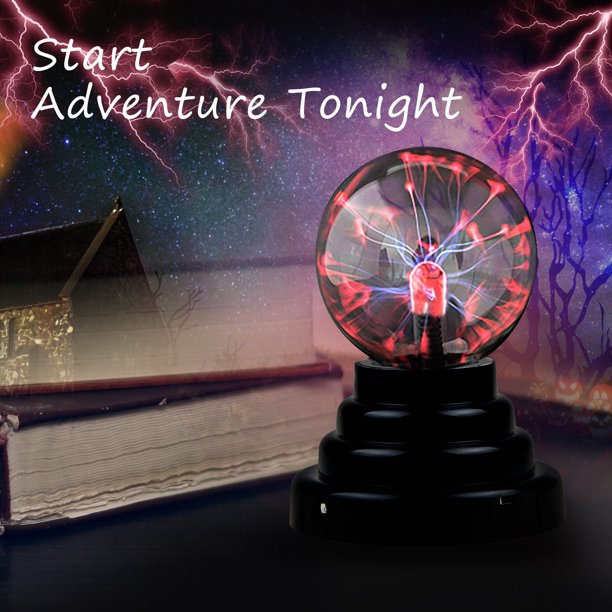 Made of Premium Material, Easy to Use, Super Safe:The globe of the lamp is made of heavy duty plastic (not glass, make it safe for kids). It is easy to use by plugging in the power cable or install batteries.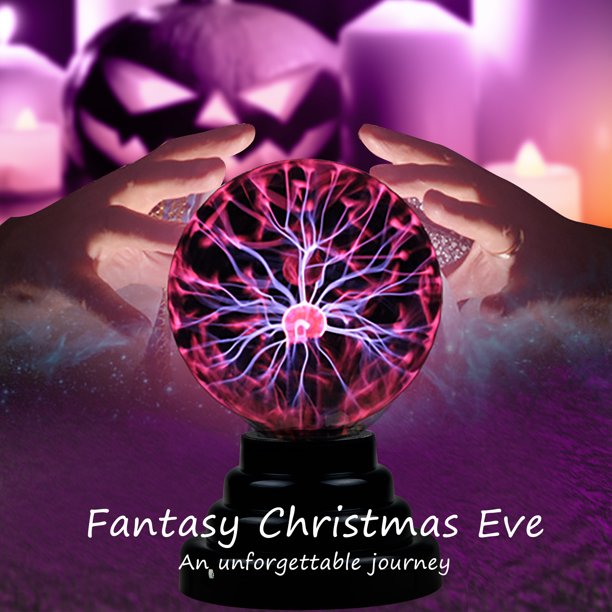 Perfect Gift Idea For Kids, Perfect Decorative Lamp:Light up your kid's room with this plasma ball, add more sense of technology to the house Thousand of parents choose it as a Christmas gift and children loves it! It is not only a toy but also a decorative lamp. Ideal for living room, office desk, kid's room, school or pastry.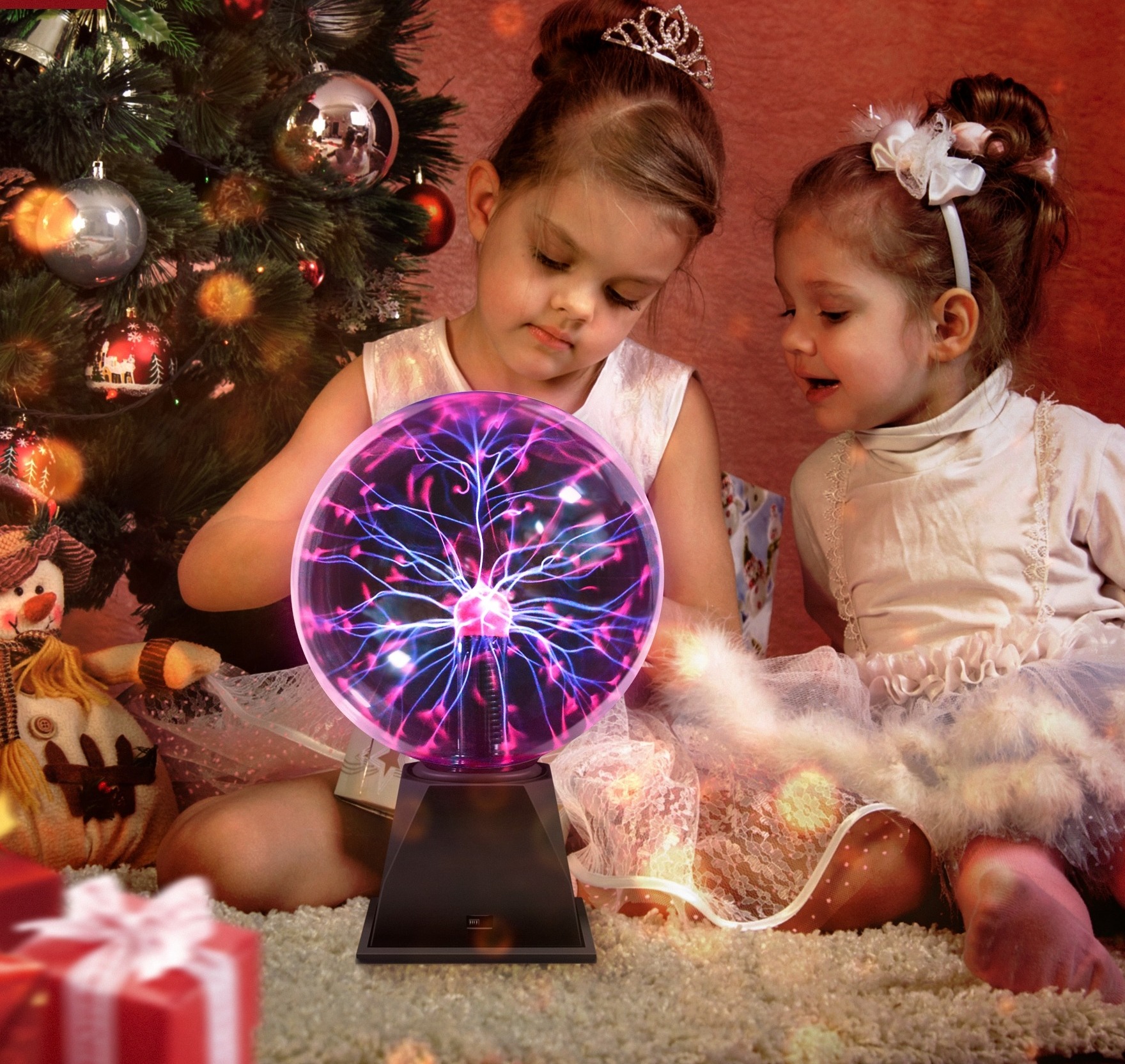 Touch Sensitive, Novelty Learning Toy
SPECIFICATIONS
Material: Soda-lime glass

EASY TO USE: 3" is battery and USB dual use, 4", 5", 6" configuration plugs
🎁PACKAGE INCLUDED: