This Easter Decoration Is Full Of Spring And Bright Colors. The Rabbit Pile Lawn Decoration Refers To The Real Size Of The Rabbit. It Is A Supplement To Garden Decoration, Making Your Garden Full Of Vitality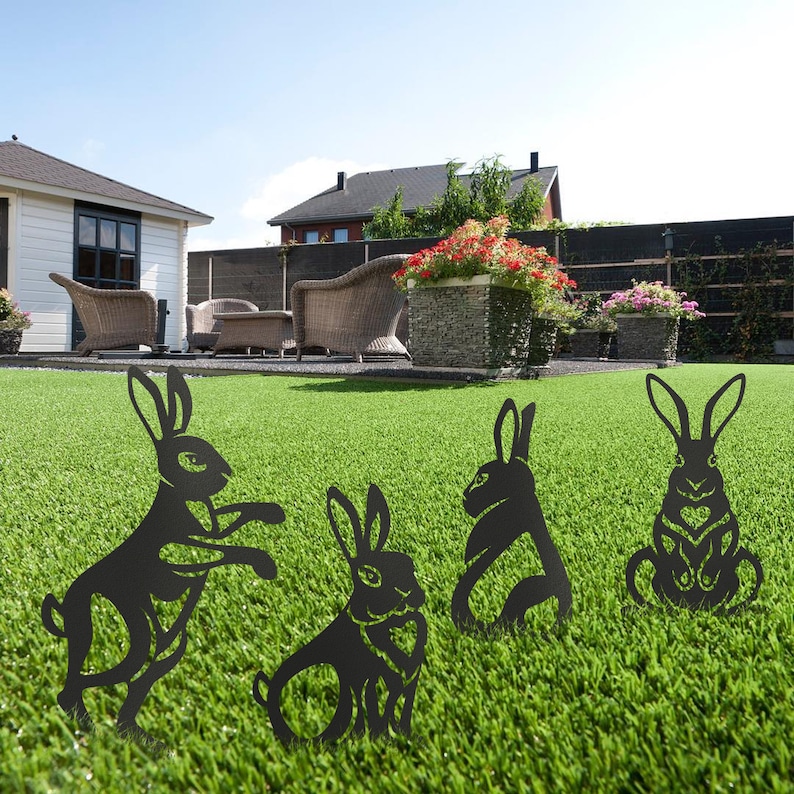 We continue to surprise you in different garden decor designs. Many of our customers have written to us about rabbit designs. New mischiefs of the garden have arrived!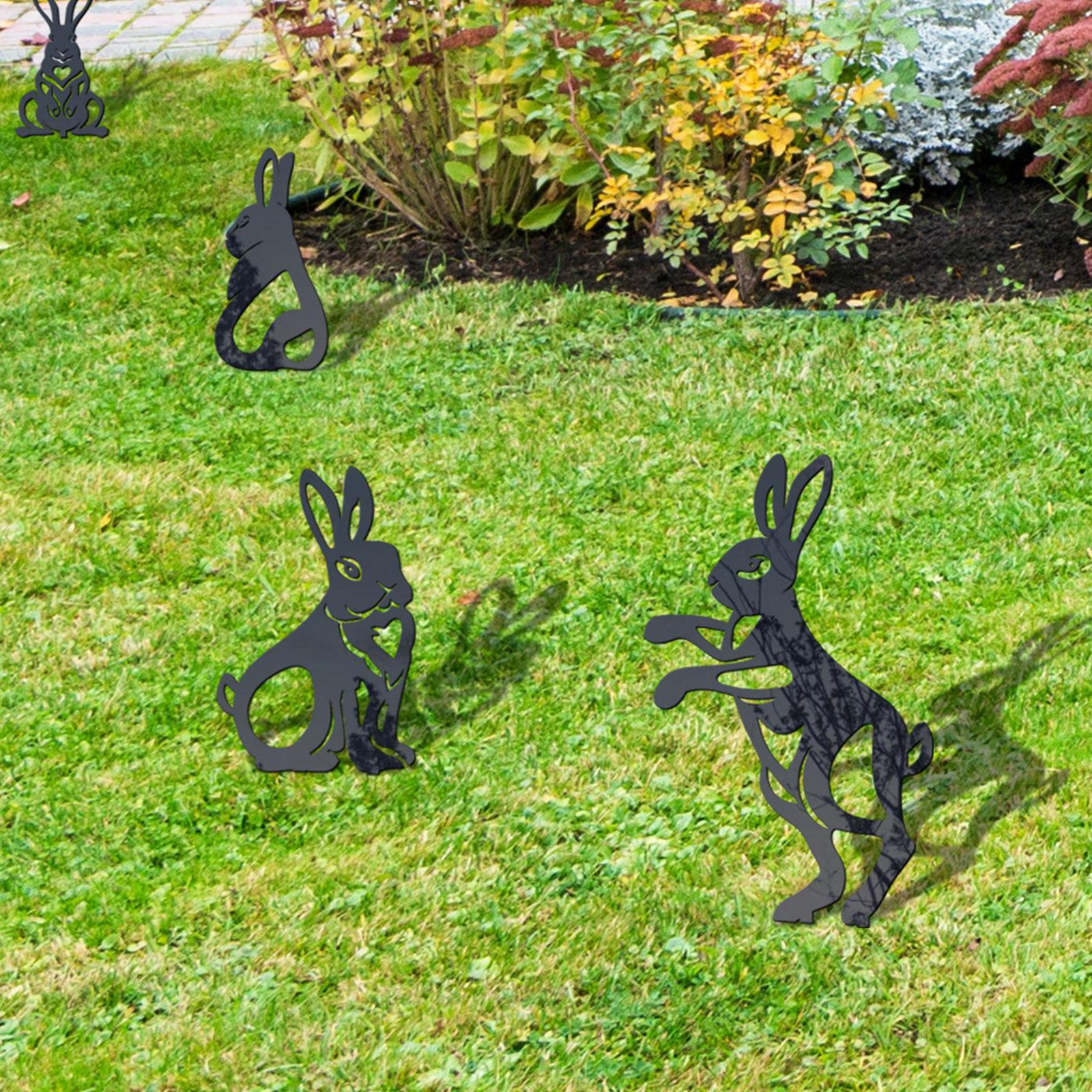 This product size is almost the same as real rabbit size.
1. Rabbit: 45 x 27.5 cm - (18 "x 11" Inch)
2. Rabbit: 35 x 17.5 cm - (14 "x 8" Inch)
3. Rabbit: 33 x 21 cm - (13 "x 8.5" Inch)
4. Rabbit: 35 x 21 cm - (14 "x 8.5" Inch)
These rabbits products that can be easily stuck into the soil are made of metal. Its thickness is 2 mm. Electro static powder coating dyeing has been applied for outdoor use.
Most people don't need lavish and over the top gifts… they prefer something from the heart! This Rabbit yard metal deco gift idea, covers a garden, that are beautiful, inexpensive to buy, and will make anyone who happy.
Tickness: 2 mm
Color: Black Electro Static Powder Coating for Outdoor