🎙️Unique microphone lamp robot gift for all music lovers!🎁.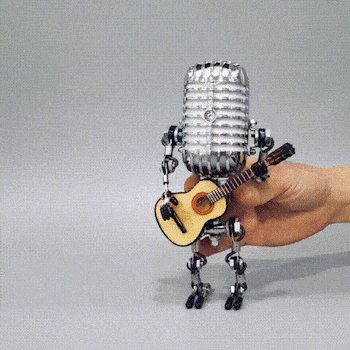 This is an amazing
toy or decoration which you will fancy for a long time because its main material alloy. And for a long time, the brass materials will create an ancient And Immersive atmosphere
The microphone robot can also be used as a desk lamp, placed on a desk or at home, and is also a good decoration.
This microphone robot can also be equipped with energy-saving LED bulbs. it can be used for a long time.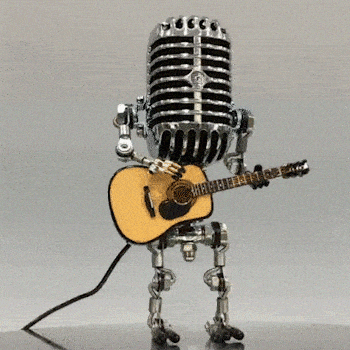 The microphone robot is made of alloy, and the dimensions are height: 17cm, width:8cm, and depth: 5cm.

It will be a long-term favorite, because the main material is mainly alloy, it will create an ancient atmosphere.

The microphone robot is not only an interior decoration for lighting but also an ornament for viewing. The power cord is black.
🎸 If you are looking for an extraordinary gift that might surprise you'll find it here!
🎙️ Real vintage culture from a microphone robot lamp ...🎵
💖 Peace of mind is the root of all happiness!
💥 Style: With Lights
🎁 Get Free Guitar
🚛 Any questions email us
💜 Completely unique gift, no other gift can compare!
SPECIFICATIONS
Color: Yellow/Red/Black/White
Weight: 206g
Material: alloy
Size: 17*8*5cm
PRODUCT INCLUDED
1 * Microphone robot(Get Free Guitar)
Please Note
The products are all handmade, if there is a size difference, please refer to the actual picture received, please understand, thank you~